Elvis Costello
His ability to embrace so many different styles of music has constantly imbued his music with myriad styles, which has meant that his fans have grown to always expect the unexpected.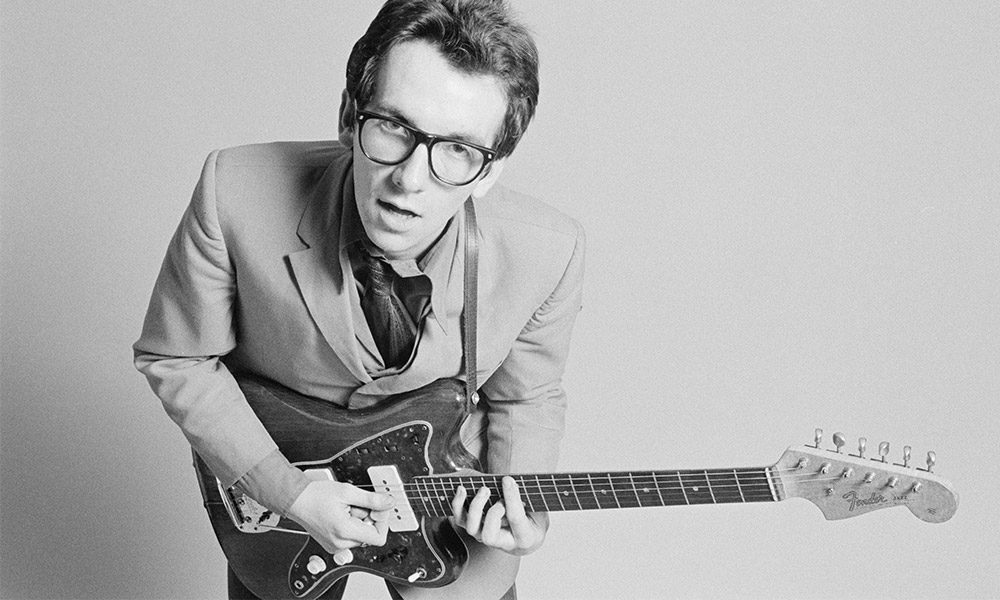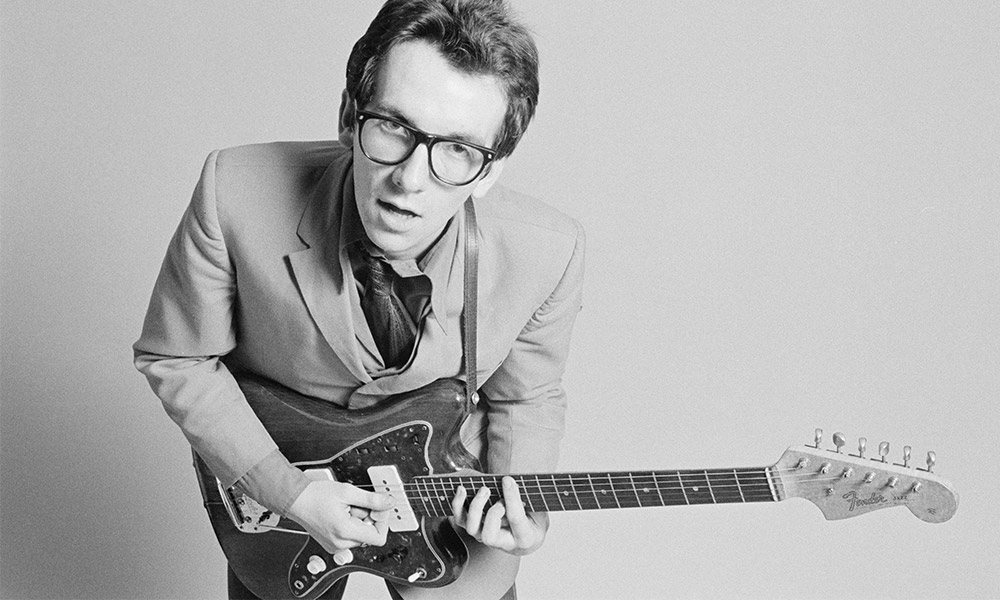 Elvis Costello? Eclectic Costello, more like it. There are few performers in music that have had a more varied career than Costello. His ability to embrace so many different styles of music has constantly imbued his music with myriad styles, which has meant that his fans have grown to always expect the unexpected.
From the early punkish My Aim is True through the country-influenced, Almost Blue to his collaboration with Burt Bacharach, Painted From Memory to his steeped in New Orleans post-Katrina album with Alan Toussaint, The River in Reverse, his is the most fascinating and diverse musical journey of any modern musician. And that's not counting his forays into jazz, classical and soundtrack recordings.
Elvis Costello, impossible to predict, difficult to pigeonhole. He is a true artist…
Born Declan Patrick MacManus in London, he is the son of Ross MacManus who sang with The Joe Loss Orchestra. Young Declan moved with his Liverpool-born mother to Birkenhead in 1971 where he formed his first band, a folk duo, and after finishing secondary school he moved back to London and formed a new band he called Flip City. In 1974 pub rock was all the rage and that's what they played for two years, with Declan adopting the stage name of D.P. Costello – his father had performed under the name Day Costello.
Music was not a full-time job and Costello worked as a data entry clerk among other things to support himself. He recorded various demos, which resulted in a deal with the legendary Stiff Records and it was Jake Riviera at Stiff that suggested combining Elvis and Costello.
His debut for Stiff was 'Less Than Zero', released in March 1977. followed two months later by the album, My Aim Is True, the cover featuring Costello in his Buddy Holly type glasses; it made No. 14 in the UK and, later, Top 40 in the US. In the wake of the album's release, Costello was arrested for busking outside CBS Records, protesting that no US record company would release his records; Costello signed to CBS's Columbia Records in America shortly afterwards.
Costello's next release was the single, 'Watching the Detectives', recorded with members of Graham Parker's band, The Rumour before later in 1977, forming The Attractions, consisting of Steve Nieve (piano), Bruce Thomas (bass guitar), and Pete Thomas (drums; he's no relation to Bruce Thomas).
In December 1977, Costello, as a replacement for the Sex Pistols, on Saturday Night Live, was due to play 'Less Than Zero'. Instead, thirty seconds into the song, he stopped and played 'Radio Radio'. Early in 1978 a tour by Stiff artists, that was captured on the Live Stiffs Live album, includes Costello's version of the Burt Bacharach/Hal David, 'I Just Don't Know What to Do With Myself'. For his second album, Costello released This Year's Model, which includes the hits, '(I Don't Want to Go To) Chelsea' and 'Pump It Up.'
His third album, Armed Forces, which was originally to be called Emotional Fascism, includes the single 'Oliver's Army, which went to No. 2 in the UK, along with the brilliant, 'Accidents Will Happen'. The following year's album release was Get Happy!!, a soulful album reflecting Costello's love for the music, which includes, 'I Can't Stand Up for Falling Down'; an old Sam and Dave song.
In 1981, Costello released Trust with 'Watch Your Step' and 'Clubland' coming out as singles along with, 'From a Whisper to a Scream', a duet with Glenn Tilbrook of Squeeze that became the first of Costello's singles to miss the UK charts in four years. Costello has always had a great love for country music George Jones in particular and so as a follow-up album, he made, Almost Blue. It features classic country songs including Hank Williams's, 'Why Don't You Love Me (Like You Used to Do?)', and Gram Parsons's 'How Much I Lied'. In the UK it carried a sticker on the cover: "WARNING: This album contains country & western music and may cause a radical reaction in narrow-minded listeners." George Jones's 'Good Year for the Roses' included on the album reached No. 6 in the UK.
1982's, Imperial Bedroom was a return to more familiar Costello territory, although it was a generally darker album; produced by Geoff Emerick, the engineer on many Beatles records, it is an album that is sonically superb but did not meet with the kind of sales and critical reception of earlier albums. In 1983, he released Punch the Clock, on which he uses a four-piece horn section, The TKO Horns, alongside The Attractions. It includes, 'Shipbuilding', featuring a trumpet solo by Chet Baker who later covered, 'Almost Blue' from Imperial Bedroom. Punch the Clock also includes 'Pills and Soap', an attack on Thatcherism, and the hit single, 'Everyday I Write the Book'.
In 1984 he released, Goodbye Cruel World and announced the break up of the Attractions and his retirement; fortunately, it didn't last long. Following his appearance at Live Aid in 1985, he began working with T-Bone Burnett and a several of Elvis Presley's band, including James Burton and Jerry Scheff, and the result was the King of America, an acoustic guitar-based country-sounding album. To promote the album he toured and played multiple nights in each city – one night with The Confederates (James Burton & Jerry Scheff.), one with The Attractions, and one as a solo acoustic set.
In late 1986 Costello recorded Blood and Chocolate, which was full of post-punk fervour, the kind not heard since 1978's This Year's Model; Nick Lowe who was the producer of Costello's first five albums produced the album. There were no hit singles, but it did include what has become one of his in-concert staples, 'I Want You.' In 1989, Costello released Spike, which included his biggest American hit single, 'Veronica'; it's one of several songs Costello co-wrote with Paul McCartney during this time.
In 1991, Costello released Mighty Like a Rose, which featured the single 'The Other Side of Summer.' Two years later in a radical departure from his normal records, Costello worked with the Brodsky Quartet to create The Juliet Letters, with its classical overtones. In 1994 Costello returned to rock and roll for the album, Brutal Youth that saw him reunited with the Attractions. In 1995, Costello released Kojak Variety, an album of cover songs recorded five years earlier and followed in 1996 with an album of songs originally written for other artists, All This Useless Beauty.
In 1998, Costello signed to Polygram Records, and for his first release, it was another radical departure from what some may consider Costello territory. A collaboration with Burt Bacharach produced the song, 'God Give Me Strength' for the movie Grace of My Heart that spawned the brilliant album, Painted From Memory, Costello then recorded Bacharach's 'I'll Never Fall in Love Again' for the soundtrack to Austin Powers: The Spy Who Shagged Me. He also collaborated with Paddy Moloney of The Chieftains on 'The Long Journey Home' for the Disney mini-series of the same name; the soundtrack won a Grammy. The following year his version of the Charles Aznavour song, 'She' was featured on the soundtrack of the film Notting Hill.
In 2000, Costello was artist-in-residence at UCLA where he wrote the music for a ballet. He produced and appeared on an album of pop songs for the classical singer Anne Sofie von Otter, before releasing When I Was Cruel in 2002. The following year Elvis Costello & the Attractions were inducted into the Rock and Roll Hall of Fame and Elvis announced his engagement to singer and pianist Diana Krall. Later in the year, he released North, which includes the beautiful song, 'Still' on which he was reunited with the Brodsky Quartet.
'Scarlet Tide', co-written by Costello and T-Bone Burnett and used in Cold Mountain was nominated for an Academy Award in 2004; he performed it at the ceremony with Alison Krauss, who sang it on the soundtrack. Costello co-wrote many songs on Krall's 2004 album, The Girl in the Other Room, her first to feature several original compositions.
In July 2004, Costello's first full-scale orchestral work, Il Sogno, was performed in New York. The work, a ballet after Shakespeare's A Midsummer Night's Dream, was commissioned by an Italian dance troupe. He also found time to release the album, The Delivery Man, recorded in Oxford, Mississippi. Far from running out of ideas for his more mainstream career, he seemed to have found a new rich seem of great songwriting and performing.
In late 2005 Costello started work on a new album with legendary New Orleans producer, and performer Allen Toussaint. The River in Reverse was released on the Verve label in May 2006. The album came about after Hurricane Katrina when Costello and Toussaint performed onstage at a series of Hurricane Relief benefit concerts. It includes the beautiful 'Freedom for the Stallion' and 'Tears, Tears and More Tears.' It is another cracking album that fully allows Costello to immerse himself in yet another musical genre and succeed in bringing a freshness to the material.
2008's album offering was, Momofuku, which initially came out exclusively on vinyl, with a download code for a digital copy. The following year Costello released Secret, Profane & Sugarcane, a collaboration with T-Bone Burnett; it was return to the country feel of Almost Blue. National Ransom, another record with T-Bone Burnett which features guest appearances by Leon Russell and Vince Gill, completed his three in three-year album release schedule in 2010.
Costello has recently co-operated on the making of a TV documentary that explores his background and music in a never-before-seen manner. It was aired on TV to coincide with the release of his album Wise Up Ghost, on which he collaborated with The Roots in September 2013. Throughout his career fans have come to always expect the unexpected from Elvis Costello – it did not disappoint.
Another key collaboration was with Paul McCartney on the ex-Beatle's 1989 album, Flowers In The Dirt. A deluxe edition reissue of the album includes a remaster of the original 13-track record, plus previously unreleased demos, written and performed by McCartney and Elvis Costello, who co-wrote songs on the album. There are also unheard cassette demos, B-sides, remixes, and single edits.
In 2015, Costello publication a memoir, Unfaithful Music And Disappearing Ink, which details his collaborations with such greats as Allen Toussaint, Paul McCartney, Burt Bacharach and the aforementioned Philly hip-hop group. The Times described it as "funny, observant and clear of purpose", while others rightly point out the man's phenomenal musical knowledge and enthusiasm that pours off the pages.
Richard Havers
Format:
UK English