Designs For Life: Celebrating The Art Of Punk
Ever since 1977, punk has been the catalyst for an infinite number of radical art and fashion statements which continue to influence the world we live in.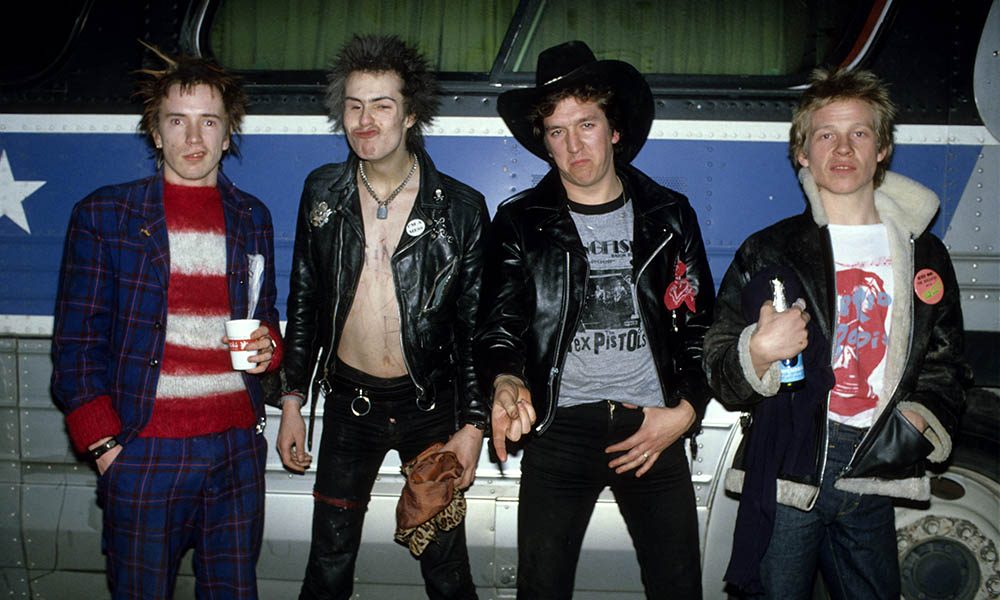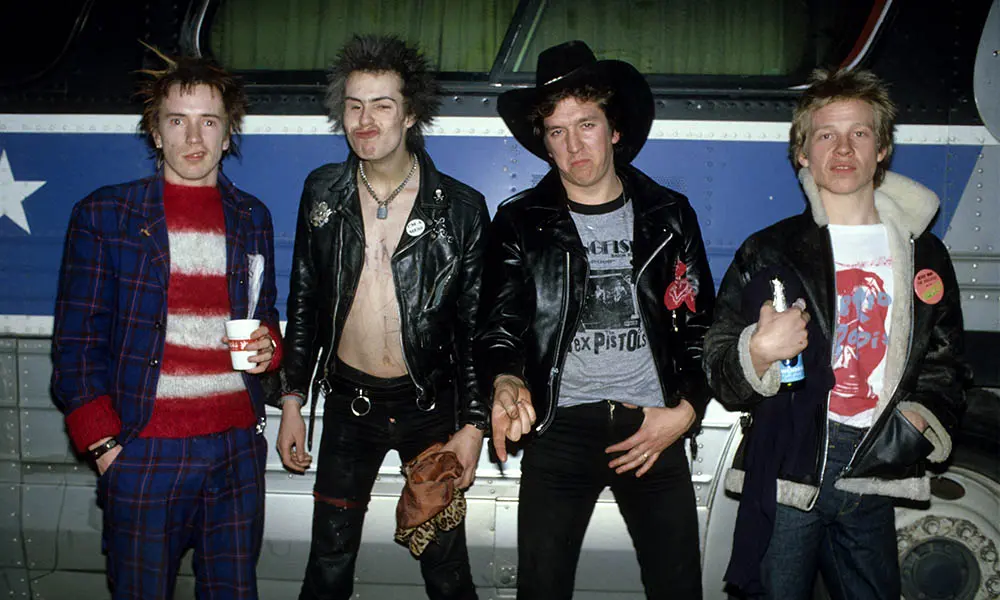 Angry, aggressive, and defiantly anti-materialistic, the whole point of punk was to (literally) rip it up and start again. The manifesto read "Year Zero" and the search-and-destroy mission meant stripping away the excess and pretension condoned by the mainstream music industry of the mid-70s. Was that job really over and done with when Sex Pistols split in January 1978? Hardly, for while it's frequently been read the last rites, punk has somehow kept on breathing and – music aside – it's been the catalyst for an infinite number of radical fashion, design, and art statements which continue to influence the world we live in today.
Early punk fashion
Early punk fashions were initially ragged on both sides of the Atlantic, but this was often borne from necessity. Sex Pistols frontman John Lydon, for example, has frequently stated that he wore clothes held together with safety pins due to extreme poverty, while in her book Just Kids, Patti Smith recalls that her jeans were ripped from sleeping rough in the streets with her close friend, photographer Robert Mapplethorpe. This borderline penury also influenced other "classic" punk looks such as Ramones' T-shirts, jeans and leather jackets, and the dressed-down charity-shop chic originally favored by bands as disparate as Television and Buzzcocks.
In the broader scheme of UK punk, however, it's impossible to ignore the contributions made by designer Vivienne Westwood and Sex Pistols' manager Malcolm McLaren. Deeply inspired by punk's shock value, Westwood designed clothes sold at McLaren's shop SEX (later Seditionaries) on London's King's Road, where the counter assistants included Sex Pistols bassist Glen Matlock and future Pretenders leader Chrissie Hynde. Many of Westwood's garments, such as the "Cambridge Rapist" and "Destroy" T-shirts (the latter featuring an inverted crucifix and a Nazi swastika) were deliberately offensive and were joined by other provocative items such as jewelry made from razor blades and chains, as well as rubber, leather and vinyl clothing usually associated with transgressive sexual practices, including bondage and S&M.
Mohawks, leather jackets, tattoos
Punk-related fashion, however, rapidly evolved as new trends emerged on the cusp of the 80s. Fans of the newer breed of street punk bands such as Cockney Rejects (dubbed "Oi!" bands by Sounds' Garry Bushell) adopted a uniform fusing elements from traditional skinhead style (very short hair; Fred Perry shirts) along with Dr Marten boots, braces, and tight rolled-up jeans.
Followers of UK82 (or "second wave") punk bands including The Exploited, Discharge, and The Anti-Nowhere League often sported Mohawk haircuts, leather jackets, tattoos, and studded vests, while in the US, tall mohawks and spiked hair was also popular, along with styles such as the "devilocks" (a Mohawk variation with a longer tuft of hair at the front) popularized by New Jersey horror punk innovators Misfits. By contrast, fans of pioneering US hardcore outfits such as Black Flag, Minor Threat, and Circle Jerks often dressed down, favoring everyday T-shirts, jeans, combat boots, and sneakers; in the UK, anarcho-punk fashion (pioneered by animal-rights-supporting English punks Crass) usually fell back on starker, all-black militaristic clothing.
Jamie Reid's work for Sex Pistols defined punk art
Fashion aside, the punk aesthetic altered not only the course of popular music, but also the way in which records were designed and marketed. Rather like the Dadaists before them, punks often valued scissors and glue over paint and brushes, and it was this "ransom note"-style, featuring letters cut from newspaper headlines, that came the closest to defining the image of punk when it was adopted by English artist Jamie Reid, who designed all the original Sex Pistols' vinyl releases.
Reid first created the oft-copied ransom-note look used in Sex Pistols graphics while producing his anarchist-leaning political magazine, Suburban Press. He then utilized it to devastating effect when he designed the art for the iconic punk album Never Mind The Bollocks, Here's The Sex Pistols, and the band's initial four 45s, including "Anarchy In The UK" and "God Save The Queen." Based upon a Cecil Beaton photograph of Queen Elizabeth II, the original poster design featured a safety pin through Her Majesty's nose and swastikas in her eyes, the latter has since been described by The Guardian as "the single most iconic image of the punk era."
DIY designs
Punk's intrinsic DIY approach, however, inspired a whole host of new artists and designers whose sleeves are now viewed among the most timeless in rock, even though some initially used the rawest of materials. Epping-based anarcho-punks Crass, for instance, engaged in an aerosol- and stencil-based self-promotional graffiti campaign around London's tube network, and their resident artist Gee Vaucher frequently used stencils and highly unsettling political and war-related collages when designing the band's record sleeves. The Clash, meanwhile, may have signed to major label CBS, but Roslaw Szaybo's design for the band's self-titled 1977 debut was nonetheless effectively lo-fi in its execution, with the menacing image of the band shot in an alley near their Camden HQ taking on a darkened and two-toned effect akin to a photocopied image.
In terms of design, the gloves came off and subversion was suddenly in, thanks to punk's newfound freedom of expression. Controversy-courting sleeves such as The Police's BBC-banned "Can't Stand Losing You" (featuring Peter Gravelle's photograph of drummer Stewart Copeland standing on a melting ice block with a noose around his neck) became commonplace, while Ramones' art director Arturo Vega even dared to appropriate the governmental logo of the American president to form the basis of his band's immortal – and instantly recognizable – emblem. Meanwhile, Stiff Records' brilliant, if mercurial in-house art director, Barney Bubbles, turned out enigmatic, yet transcendent epics such as Elvis Costello's Armed Forces, with its complex extended back panel of folding flaps, and Ian Dury & The Blockheads' Do It Yourself, which came housed in sleeves with around 30 variations of a design supplied by Crown wallpaper.
Punk fanzines and posters
Elsewhere, fanzines, posters, and hastily designed handbills were all crucial to punk's frenzied splurge of creativity. Gig posters from the era were frequently explosive combinations of illustrations, text, and montage featuring everything from disfigured images of the bands to political satire, collages and apparently random photographic images. Some were as disposable as the ethic of the times, yet others, including the striking, Russian constructivist-related images often used to advertise Anti-Nazi League or Rock Against Racism gigs, or Linder Sterling's surreal, yet sexually-charged image which graced both the sleeve of Buzzcocks' "Orgasm Addict" 45 and the band's promotional posters, resonate with an indefinably timeless quality. Ditto the best fanzines from the era, such as Mark Perry's legendary Sniffin' Glue, John Holmstrom's NYC-based Punk Magazine, and Manchester's Shy Talk, all of which may have mirrored the crude and rushed immediacy of punk itself, yet they spawned thousands of imitators – not to mention kick-starting the 80s indie-pop revolution and launching the careers of writers as eminent as Greil Marcus, Jon Savage, and Danny Baker.
The legacy of punk art
Human nature, of course, tends to dictate that anything as altruistic (and/or nihilistic) as punk in its original guise will soon head for a fall. Consequently, no one should really have been surprised when both punk and its fashion and art were gradually assimilated into the mainstream. However, while hindsight suggests it's easy to dismiss punk as a failed experiment, rock would be considerably poorer without the music of the major punk bands, while the art and design world may not have been enhanced by stellar names such as Malcolm Garrett or Peter Saville had they not cut their teeth working with seminal punk and post-punk artists such as Buzzcocks and Joy Division.
The notoriously fickle world of fashion has also remained heavily in thrall to punk and its myriad subcultures. On the catwalk, Fendi's 2013 autumn and winter collection drew heavily on the punk aesthetic with models sporting severe Mohawk hairstyles, while, more recently, designer Karl Lagerfeld put punk-style studs on a $5,000 Chanel jacket, and the ripped-jeans look Patti Smith once endured out of necessity found itself in the pages of Vogue. On the high street, too, the iconic Ramones logo can be found all over the world (arguably turning the group into a brand rather than a band), though punk wannabes now faced with paying nigh-on $300 for a retro cotton-cashmere Black Flag T-shirt may justifiably get the feeling they've been cheated.