Texas
The alternative rock band from Glasgow co-founded by Johnny McElhone and Sharleen Spiteri have established a career that's included countless hit singles.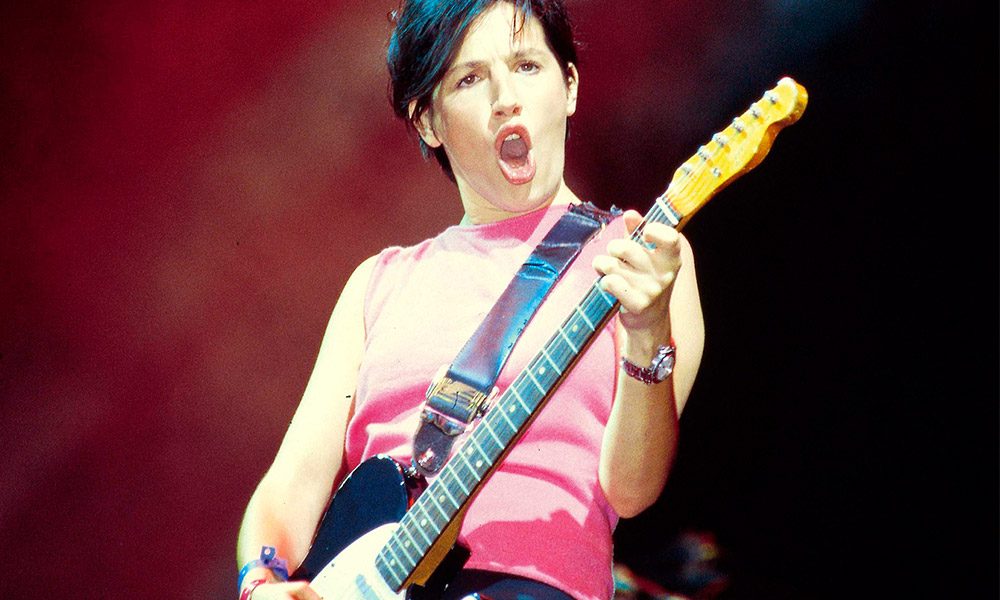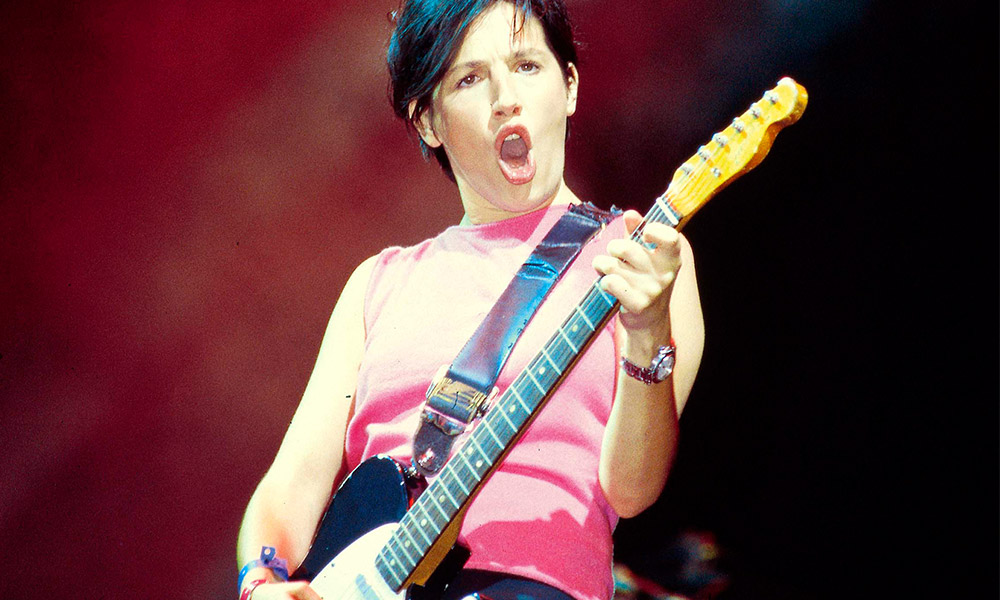 The multi-million selling Scottish pop and rock band Texas have released eight studio albums to date, all of which have gone either Platinum, Silver or Gold with White on Blonde and The Hush being particularly successful in the UK, France, Germany and Scandinavia. The classic White On Blonde includes the top ten hits "Say What You Want", "Halo", "Black Eyed Boy", "Put Your Arms Around Me" and "Insane". Generally speaking, Texas revolves around the songwriting skills of Sharleen Spiteri and Johnny McElhone, while regular players Ally McErlaine on guitar, Eddie Campbell on keyboards and Richard Hynd on drums have been instrumental in the band's distinctive sound.  Armed with a rare gift for soulful melody and with Sharleen's powerhouse vocals an ever-reliable weapon Texas have managed to maintain a level of popularity as fanatical as any other although they seldom court publicity and are pleased to stay at arm's length from blatant trend formulae, though Spiteri is a fashionable, charismatic and iconic figure.
High production values are also significant. They've worked with Dave Stewart, Ian Broudie, Dallas Austin, Trevor Horn and Rick Nowells, collaborated with Wu-Tang Clan's Method Man and RZA, Guy Chambers, Giorgio Moroder and the great Gregg Alexander, and struck a balance between classy sounding albums and compelling live performances.
Sharleen Spiteri, Johnny McElhone (Altered Images, Hipsway) and Ally McErlaine formed Texas in Glasgow in the late 1980s, signing to Mercury and releasing their debut EP Everyday Now (an ambitious studio and live six tracker) that is now much sought after. Sharleen had been working as a hairdresser, absorbing musical influences ranging from The Clash to Prince, Diana Ross, Blondie and Marvin Gaye. A soul girl with a controlled contralto Spiteri was a natural front for the boys' musical prowess. They were so evidently gifted that it was no surprise when the Tim Palmer-produced debut album Southside hit the #3 slot in the UK with attendant single smashes "I Don't Want a Lover", "Thrill Has Gone" and "Everyday Now" tweaking sales towards the Gold status of 100,000 plus.
Mothers Heaven (1991) and a cover of Al Green's "Tired of Being Alone" were critically well received and commercially impressive. Noted for their bluesy slide guitar, box-fresh rhythms and that Spiteri voice Texas seemed to be on the verge of superstardom when "So In Love With You" (a virtual homage to Al Green) decorated the third album Rick's Road but it was White on Blonde that caused the breakout star. Veteran producer Mike Hedges and Dave Stewart added a glossy sonic edge to the songs, enhanced them with strings and loaded the first half with a run of hits that propelled Texas into mainstream public consciousness. By midsummer of 1997 with "Black Eyed Boy" seeping out on the airwaves, Texas had moved into the zone where bands transform from contenders to champions.
The Hush was no less impressive and thanks to the charged video for "Summer Son" and a breathtaking performance at Glastonbury Festival Texas ended the 20th century on a massive high.
In 2000 The Greatest Hits confirmed their popularity, turning 6xPlatinum, also hitting #1 in time for Christmas.  Suddenly everything here sounded like a bonafide hit and they also found space for two new songs, "Inner Smile" and "Guitar Song."
This is an obvious place to discover Texas. It is also available in different formats, including the Deluxe Edition bonus disc that adds some fine club mixes, including Roger Sanchez' remix of the single "I'll See It Through", co-written with Guy Chambers.
Careful What You Wish For and Red Book reactivated the band before they went on a sabbatical, allowing Sharleen to release her debut solo album Melody where she explores a different strain of European style chanson with producer Bernard Butler. Two years later The Movie Songbook (2010) followed. A spectacular selection of the singer's favourite soundtrack songs – "Xanadu", "God Bless the Child", "What's New Pussycat", "The Windmills of Your Mind", Cat People (Putting Out Fire)" et al – this is an essential part of her own story and is well worth seeking out.
The BBC Sessions (2007) is a cool collection of radio highlights from 1989 to 2003. The most recent studio album is The Conversation, for PIAS Recordings. This includes their terrific collaboration with Richard Hawley on "Dry Your Eyes" and a Live in Scotland Deluxe edition bonus disc recorded at the Belladrum Tartan Heart Festival in 2011.
And don't overlook Texas 25 where they rework tracks from the past and include new songs with the single "Start A Family" (the video is poignant for starring Alan Rickman) premiering online in 2015.
With live shows in the offing and talk of new material, this is the best time to dig a little deeper and find out where Texas comes from.
Words: Max Bell
Format:
UK English