Fleetwood Mac
A band whose music, though often born of conflict, has been more effective than most at bringing people together.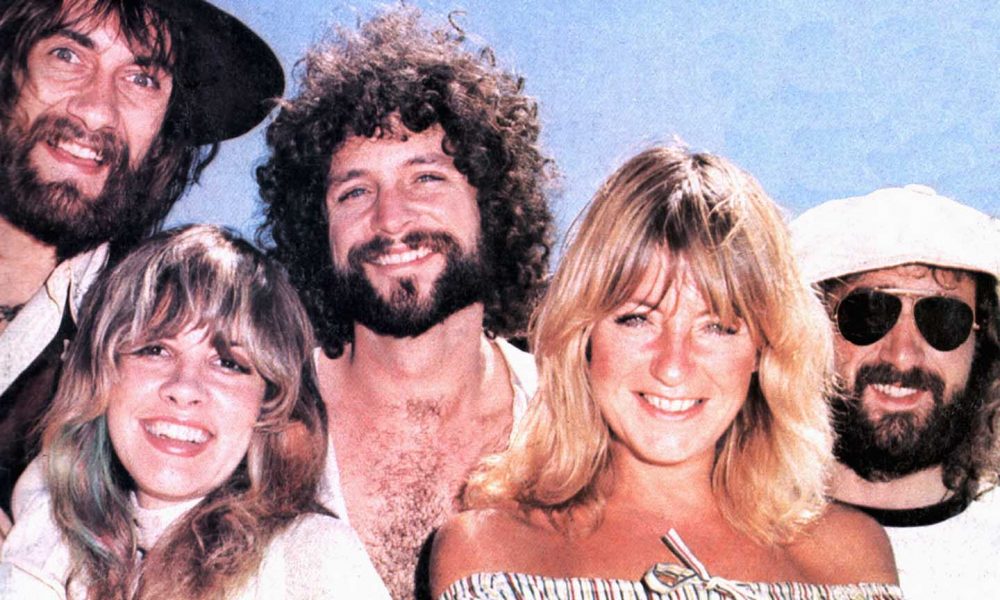 Evolving from British blues-rock upstarts to West Coast pop-rockers extraordinaire, Fleetwood Mac spent decades compiling one of the most beloved catalogs in music. It began in 1967, when guitarist Peter Green, bassist John McVie, and drummer Mick Fleetwood – all coming off brief stints with the prolific London rock-star incubator John Mayall & The Bluesbreakers – started a new band in the same vein with slide guitarist Jeremy Spencer. Green named Fleetwood Mac after his preferred rhythm section of Fleetwood and McVie (the three of them had previously recorded an instrumental called "Fleetwood Mac" during studio sessions funded by Mayall), though for the new band's first few weeks, Bob Brunning played bass because McVie was reluctant to leave the security of Mayall's band.
McVie soon changed his tune, and Fleetwood Mac were off and running. By February 1968, they released their self-titled debut album, a mix of Green and Spencer originals and blues standards that became an instant hit in the UK. Within six months, Fleetwood Mac rattled off new singles "Black Magic Woman" (later a hit for Santana) and "Need Your Love So Bad" and another album, Mr. Wonderful, which added a horn section and session keyboardist Christine Perfect. By the end of 1968, Perfect had married McVie, teenage guitar phenom Danny Kirwan had joined the band, and Fleetwood Mac had scored their first UK No. 1 single with the gorgeous instrumental slow jam "Albatross."
They began 1969 by shoring up their blues bona fides once and for all, recording Live In Chicago with the likes of Buddy Guy and Willie Dixon at Chess Records Studio. More UK and European hits followed, including "Man Of The World" and "Oh Well." The latter featured on Fleetwood Mac's third album, Then Play On, which saw them broadening beyond their strict blues-rock origins toward psychedelic rock and folk. The LSD-fueled psych tendencies deepened on 1970's "The Green Manalishi (With the Two Prong Crown)," Green's last hit before leaving the band. Upon his departure, the band released the Kirwan-penned psych-folk highlight "Dragonfly."
In Green's absence, Spencer, who'd been marginalized upon Kirwan joining the band, reengaged and partnered with Kirwan on fourth album Klin House, named for the band's communal home. Spencer's time as the band's driving force was short-lived; early in 1971, he disappeared from Fleetwood Mac's tour to join a religious cult, leaving them to invite Green back as a temporary replacement. After auditions for a new guitarist yielded Bob Welch, fifth album Future Games emerged in September. Veering away from both blues and psych toward a more mainstream rock sound. it was the first to feature Christine McVie as an official member, though she'd been performing live with the band since 1969.
Within months, they released a sixth album, Bare Trees, which included "Sentimental Lady," a future solo hit for Welch. Bare Trees would prove to be Kirwan's last release with the band; later in 1972, he was fired for erratic behavior related to alcoholism. In came slide guitarist Bob Weston and new singer Dave Walker, who both contributed to 1973's Penguin. Neither one lasted a year in the constantly churning lineup, but Weston at least stuck around long enough to contribute to eighth album Mystery To Me. After seeing an American sales bump with ninth LP Heroes Are Hard To Find, and its subsequent tour in 1974, the band moved to Los Angeles seeking a fresh start.
They found it in the form of Lindsey Buckingham and Stevie Nicks. The young couple had been collaborating for half a decade, leading up to the release of their album Buckingham Nicks in 1973. Impressed with the record, Fleetwood invited Buckingham to replace the departing Welch as Fleetwood Mac's lead guitarist; Buckingham agreed on the condition that Nicks could join too. The revamped and revitalized band released their 10th album, another self-titled LP, in 1975. It transformed Fleetwood Mac's sound yet again, this time into an immaculate mix of pop, rock, folk, and R&B that never ceased to be approachable even as it maintained a loose sense of eccentricity. Brimming with bluesy riffs, soulful grooves, and vocal harmonies as wide and gorgeous as Laurel Canyon, it was a massive breakthrough for the band, hitting No. 1 in the US and spinning off three top-20 singles including "Over My Head," "Rhiannon," and "Say You Love Me." The album also yielded the album track "Landslide," a song that would later gain new life as an oft-covered standard, performed by artists ranging from Smashing Pumpkins to the Chicks.
Still, the success of the self-titled album was nothing compared to its follow-up. Famously born from a period of internal strife that saw breakups between the McVies, Buckingham and Nicks, and Fleetwood and his wife Jenny Boyd, 1977's Rumours channeled all that turmoil into glimmering anthems that profoundly connected with the listening public. It's one of the best-selling and most fiercely loved albums in popular music history, and it plays like a greatest hits collection. Nicks' "Dreams" hit No. 1 in the US and, decades later, stormed back up the charts after going viral on TikTok. Buckingham's "Go Your Own Way" and a pair of Christine McVie tracks, "Don't Stop" and "You Make Loving Fun," hit the top 10 too. Although not released as official singles, "Gold Dust Woman," "The Chain," and "Second Hand News" all scored radio airplay. Rumours won the Grammy for Album Of The Year and went on to sell 40 million copies in the United States alone, making it one of the 10 biggest albums of all time in the US. Even the B-sides are essential (see: "Silver Springs").
Fleetwood Mac returned in 1979 with the expansive and experimental Tusk, a 20-track double-album spearheaded by Buckingham. Although the project did not even try to replicate the historic success of Rumours – instead spiking the group's sleek California rock with a restless eccentric edge – it still sent three songs to the American top 20, including Buckingham's pounding title track, which featured the USC marching band. McVie's "Think About Me" and Nicks' "Sara" both became hits too. But Tusk was less about landing songs on the radio and more about establishing that there was so much more to this version of Fleetwood Mac than landing songs on the radio. (As a bit of an Easter egg for fans, the album also features an uncredited Peter Green playing guitar on Christine McVie's "Brown Eyes.")
After touring the world once again for Tusk – a trek that spawned the 1980 live album Live – three of five Fleetwood Mac members released solo albums in 1981, including Nicks' blockbuster Bella Donna, co-produced by Tom Petty. The band reconvened for 1982's chart-topping Mirage. A return to relatively smooth and straightforward vibes, it generated hits on both sides of the Atlantic, including Christine McVie's "Hold Me," Buckingham's "Oh Diane," and Nicks' "Gypsy." Fleetwood Mac went on hiatus as solo careers took priority for most of the 80s, but the band made a grand return with 1987's Tango In The Night, another album stacked with popular singles. On what would be the last studio album recorded by the classic Rumours-era lineup, Fleetwood Mac fully adapted their sound to the landscape of the late 1980s, injecting hits like "Little Lies" and "Big Love" with traces of synth-pop and new wave while maintaining their signature breezy West Coast spirit.
A few months after Tango In The Night's release, tensions in the group boiled over. Buckingham departed, replaced by new guitarists Billy Burnette and Rick Vito, both longtime associates of the band. This version of the band toured behind Tango and made its studio debut on a pair of new tracks from 1988's Greatest Hits, a compilation documenting the Buckingham-Nicks era of Fleetwood Mac. After 1990's Behind The Mask, Nicks left the group as well. 1992 saw the release of the box set 25 Years — The Chain just as Democratic presidential candidate Bill Clinton adopted Rumours track "Don't Stop" as his campaign anthem. Both Nicks and Buckingham briefly returned to the fold for Clinton's inaugural festivities in 1993. Once they again dispersed, guitarists Bekka Bramlett and Billy Burnette came on board to make one more album with Fleetwood and the McVies, 1995's Time.
By 1997 the Rumours lineup was back together once again, recording an MTV special that would become the world-conquering live album The Dance, which returned Fleetwood Mac to No. 1 on the Billboard charts for the first time in 15 years and became one of the bestselling live albums in popular music history. Induction into the Rock & Roll Hall of Fame followed in 1998. That year it was Christine McVie's turn to exit the group, though she stayed close enough to Fleetwood Mac's orbit to perform a bit on 2003's Say You Will. The remaining members of the band intermittently toured the world over the next decade, leading up to 2013's Extended Play. In 2014, Christine McVie rejoined, commencing another era of tours for the classic lineup and, in the absence of new contributions from Nicks, a duets album by Buckingham and McVie.
The never-ending personnel shuffle continued. Not long after Fleetwood Mac were collectively honored as MusiCares Person of the Year as part of the 2018 Grammys festivities, Buckingham was dismissed from the band, replaced by Neil Finn (Crowded House, Split Enz) and Mike Campbell (Tom Petty & the Heartbreakers). Fleetwood Mac continued to tour and, in 2020, enjoyed yet another chart resurgence when "Dreams" was featured in a viral video of a skateboarder drinking cranberry juice – a concept that would have been completely foreign back when Peter Green recruited his pals Mick Fleetwood and John McVie for a new blues-rock band.
In late 2022, Christine McVie passed away, leaving future plans for the group uncertain. Either way, tumult, turnover, and transformation have been constants within the world of Fleetwood Mac, and the group has persisted and rebounded again and again, each new renaissance further cementing their place among the all-time greats. Decades after it was founded, Fleetwood Mac remains a treasured institution around the world – a band whose music, though often born of conflict, has been more effective than most at bringing people together.