Lindsey Buckingham Joins Halsey During 'Saturday Night Live' Performance
The Kim Kardashian West-hosted episode marked Halsey's fifth appearance as musical guest.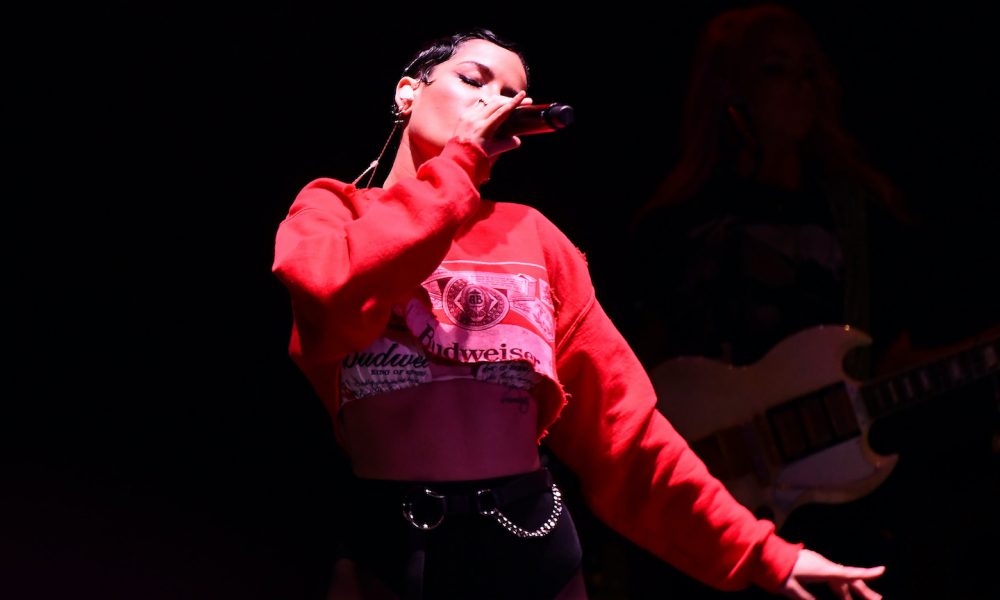 Multi-platinum singer and songwriter Halsey appeared on Saturday Night Live this weekend as the musical guest for the Kim Kardashian West-hosted episode that aired live from New York. The appearance marked the singer's fifth time performing on the show.
For their two-song set, Halsey selected two songs from their recently released fourth studio album If I Can't Have Love, I Want Power.
Halsey's first song of the night was "I Am Not A Woman, I'm A God," the first single from the album. The performance took place under a spotlight on the industrial-themed stage that featured copious amounts of fog and an animation of a red ball bouncing down pillars to the beat of the song.
Halsey - I am not a woman, I'm a god (Live on SNL / 2021)
Halsey stuck closely to the original arrangement of "I Am Not A Woman, I'm A God," though they did recently release a four-track remix EP for the song that features new takes on the high energy single from Gazelle Twin, On-U, Underworld's Drift and Hot Chip.
For their second performance of the night. Halsey was joined on the Saturday Night Live stage by Fleetwood Mac's Lindsey Buckingham for a heartfelt performance of "Darling," which appears about halfway through If I Can't Have Love, I Want Power.
Halsey - Darling (Live on SNL / 2021) ft. Lindsey Buckingham
With Buckingham on acoustic guitar with backing vocals, Halsey performed the lullaby-like song that reads like a letter to her recently born child against a background of rolling green fields. The song features hopeful lyrics to revisit during hard times as they sing: "Until it's time to see the light / I'll make my own with you each night / I'll kidnap all the stars and I will keep them in your eyes."
Halsey last appeared on Saturday Night Live in 2020 to perform "You Should Be Sad" and "Finally // Beautiful Stranger" from her third studio album Manic. Her 2019 appearance featured performances of "Without Me" and her Benny Blanco and Khalid-assisted collaboration "Eastside."