Halsey Shares Four Remixes Of 'I Am Not A Woman, I'm A God' On New EP
The song appears on the singer's fourth studio album 'If I Can't Have Love, I Want Power.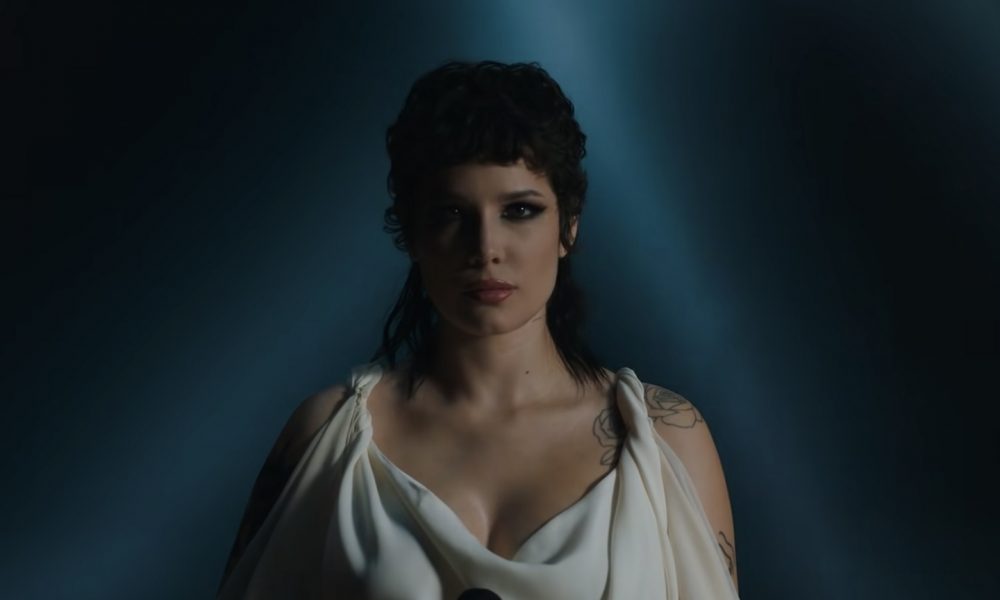 Halsey has shared a four-track remix album for If I Can't Have Love, I Want Power single "I Am Not A Woman, I'm A God" featuring contributions from Hot Chip, Underworld's Drift, On-U and Gazelle Twin.
"I remember hearing the Halsey single 'Now Or Never' in a cab in LA and thinking it was a great pop song," Joe Goddard of Hot Chip wrote on Twitter. "And when we were told that for her new album she was collaborating with Trent Reznor it seemed like a fun prospect and an exciting thing to work on."
"I think that Trent has an amazing talent for working with synths and for me part of the joy of remixing is being able to pull apart a song and hear its constituent parts," Goddard continued. "For our remix we imagined the kind of Balearic disco that you might find at Pikes or Despacio."
Halsey - I am not a woman, I'm a god (Underworld's Drift Mix / Audio)
The four remixes all approach the song with distinct sonic settings. For example, the Gazelle Twin remix situates "I Am Not A Woman, I'm A God" in an eerie, ghastly setting whereas Underworld's Drift takes the approach of a more haunting sound.
"I wanted cinematic, really unsettling production," Halsey said of "I Am Not A Woman, I'm A God" in a recent interview with Apple Music, mentioning that producers Atticus Ross and Trent Reznor of Nine Inch Nails "wanted to know if I was willing to take the risk—I was."
Halsey recently performed a live version of the single which features accompanying visual elements that played into the gore of their affinity for horror movies.
The single is one of the two tracks Halsey is likely prepping to perform during their appearance on Saturday Night Live. The musician will be the musical guest on the episode hosted by Kim Kardashian West on October 9.