Kacey Musgraves, Halsey, And More Lead Next Month Of 'SNL' Musical Guests
Musgraves is performing alongside host Owen Wilson.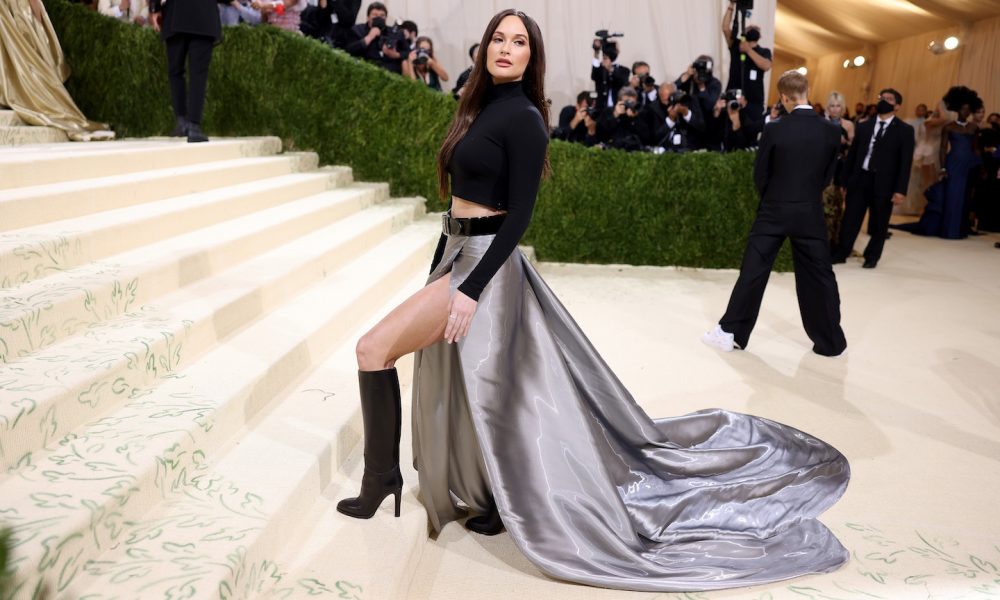 Saturday Night Live is returning for its 47th season on October 2. Kacey Musgraves, who just released her new album star-crossed, will visit SNL as the musical guest opposite host Owen Wilson.
She'll be followed by Halsey on October 9, who just released their Nine Inch Nails collaboration album If I Can't Have Love, I Want Power. Kim Kardashian West will host alongside Halsey.
Other musical guests set to appear in October include Young Thug and Brandi Carlile.
It's been an immensely exciting few weeks for Musgraves, who brought "star-crossed" to the MTV Video Music Awards, a day before releasing the "very unofficial video" for "breadwinner."
Musgraves decided to promote the clip as "very unofficial" as the visual visits her behind the scenes, showcasing many of the aesthetic choices that went into the album. The unfiltered bravery of star-crossed is reflected in the film, as Musgraves shows a side of herself not always present on the album.
star-crossed was released on September 10 with an accompanying 50-minute film of the same name, directed by Bardia Zeinali.
The album has received glowing praise from fans and critics alike. The Guardian's Laura Snapes writes in her review of star-crossed: "If there's a fresh direction here, it's to more straightforwardly poppy songs that make a virtue of Musgraves' sweet melodic tendencies." The Line of Best Fit describes it enthusiastically as "a record that has surpassed all of the greatness her previous efforts entailed." Slant, meanwhile, says that the follow-up to 2018's Golden Hour is "just as effortlessly melodic and accessible. But it's also more eclectic, far afield of modern radio tropes, either of the pop or country varieties."
"The word tragedy just popped into my mind. And I was like, 'Whoa, what if the album was formulated like a modern Shakespearean or Greek tragedy?'", she said in a profile with Elle Magazine. "At the time, I didn't quite understand it. It's still pretty heady, the 'old English' and all that. But it's themes that we're still familiar with today. They're just wrapped up in a different way. Those things will carry on forever, as long as humans are living, breathing, crying, loving, dying, fighting, all of that."