Kacey Musgraves Releases Highly Anticipated New Album, 'Star-Crossed'
'Star-Crossed: The Film' is available to stream this week online on Paramount+.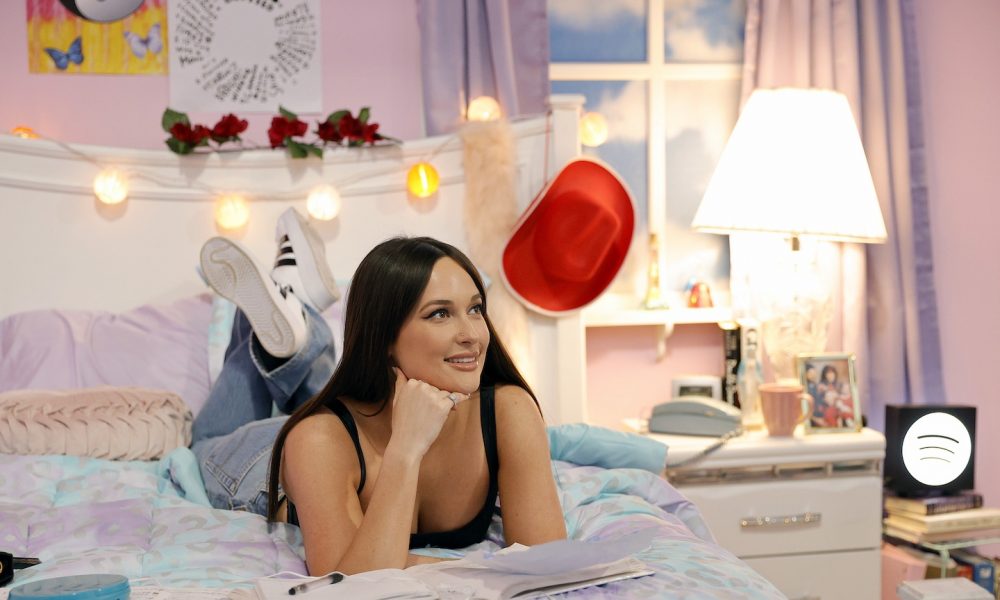 Kacey Musgraves has released her highly anticipated new album, star-crossed, out now via MCA Nashville and Interscope.
The album comes along with an accompanying 50-minute film of the same name, directed by Bardia Zeinali.
A dedicated page at Musgraves' website has full details of how to watch star-crossed: the film around the world. The Paramount + global premiere takes place today in the US, Latin America, Australia, the Nordics, and Canada; fans outside of these markets can watch on MTV via its worldwide network of channels in nearly 180 regions.
The artist will begin a run of dates on the star-crossed: unveiled tour in North America on January 19 in St. Paul, MN. Highlights include a February 5 date at Madison Square Garden in New York and her February 11 appearance at the Bridgestone Arena. The itinerary concludes on February 20 at Staples Center in Los Angeles. Musgraves is also booked for Primavera Sound in Barcelona, Spain on June 2.
As the new album emerges, The Guardian's Laura Snapes writes in her review of star-crossed: "If there's a fresh direction here, it's to more straightforwardly poppy songs that make a virtue of Musgraves' sweet melodic tendencies." The Line of Best Fit describes it enthusiastically as "a record that has surpassed all of the greatness her previous efforts entailed." Slant, meanwhile, says that the follow-up to 2018's Golden Hour is "just as effortlessly melodic and accessible. But it's also more eclectic, far afield of modern radio tropes, either of the pop or country varieties."
Musgraves, who won the 2019 Album of the Year GRAMMY for Golden Hour, tapped into the sorrow and trauma of her divorce and found the process of writing about it cathartic. "The word tragedy just popped into my mind. And I was like, 'Whoa, what if the album was formulated like a modern Shakespearean or Greek tragedy?'", she said in a profile with Elle Magazine. "At the time, I didn't quite understand it. It's still pretty heady, the 'old English' and all that. But it's themes that we're still familiar with today. They're just wrapped up in a different way. Those things will carry on forever, as long as humans are living, breathing, crying, loving, dying, fighting, all of that."