Kacey Musgraves
The country singer-songwriter has had massive success with albums like Pageant Material, Same Trailer Different Park, and Golden Hour.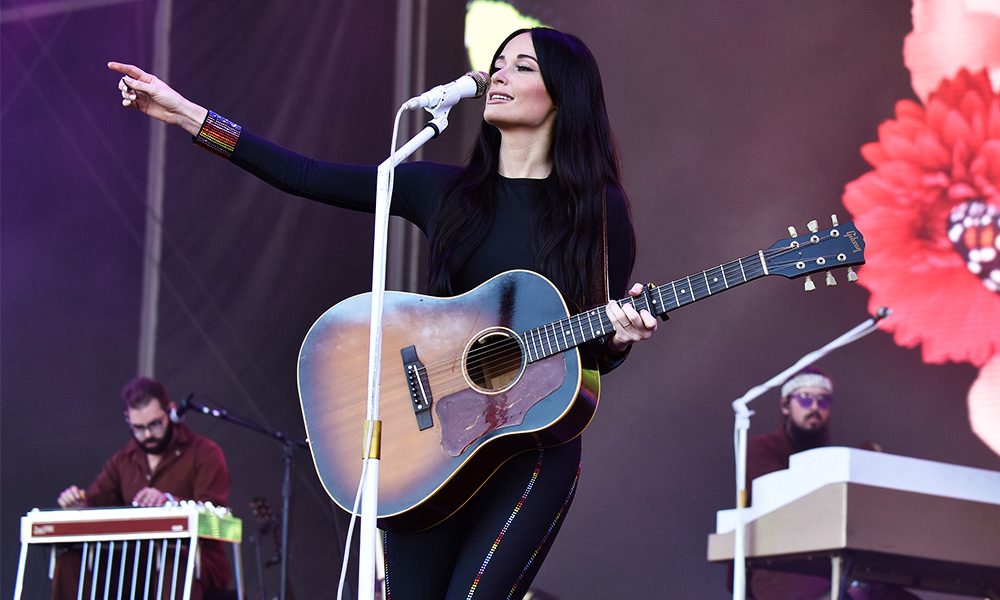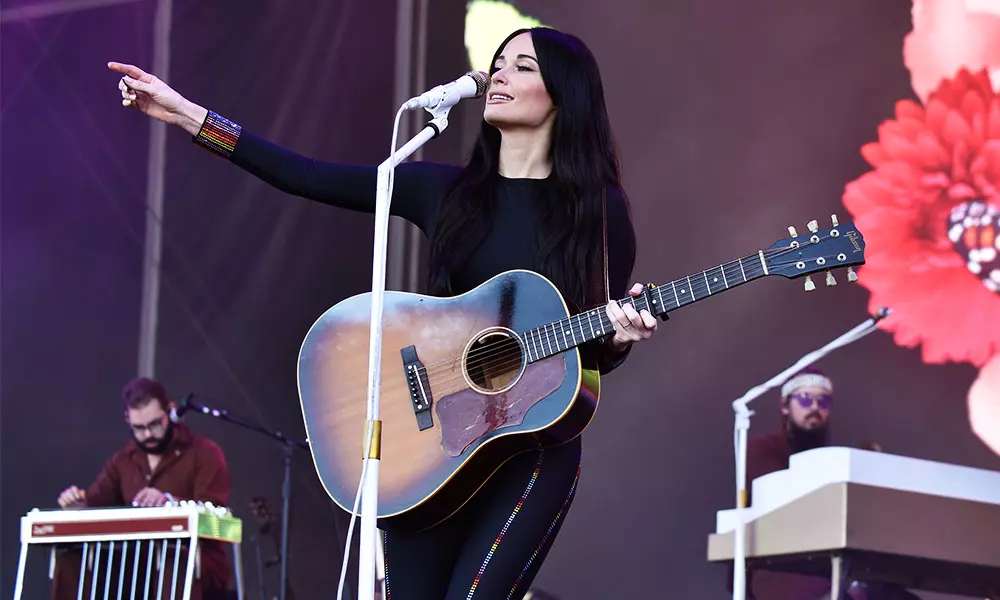 A new voice to many but already a successful young country music star, Kacey Lee Musgraves from Mineola, Texas represents a very modern phenomenon. Discovered, in the sense that she appeared on the USA Network's Nashville Star talent show, Kacey had actually already released three independent albums in the early part of the millennium. As a teenager, Kacey's Movin' On, the precocious Wanted: One Good Cowboy and a self-titled third disc caused such a stir that she was snapped up my Mercury Nashville in 2012 and given carte blanche to come up with the goods. The resulting Same Trailer Different Park (how we love that title) was nominated for four different accolades at the Academy of Country Music Awards and four more gongs at the Grammies, putting her in the same league as Lorde and Taylor Swift. In the event, Same Trailer Different Park rightly picked up the Grammy for Best Country Album while her debut single 'Merry Go 'Round' saw her make that glorious walk again to claim the Grammy for Best Country Song. These now sit on her mantel next to her CMA for New Artist of the Year. Good work.
The pride of Mineola, that's Kacey Musgraves. As a kid she became a local child star at the Select Theatre, appearing in family-run 'Opries' with her friend Miranda Lambert. Her teen trilogy of discs which feature her wearing full Western garb are all self-penned and incredibly assured – try 'You're Still On My Mind' or 'Pieces' from her eponymous album to see where she's coming from.
Same Trailer Different Park elevates her beyond those independent glories, however. Again she is the principal writer, though now teamed with Shane McNally, Josh Osbourne, Brandy Clark and Luke Laird, so there is a richer and more resonant tone to her songs.
An economical and straight down the line singer it's a real pleasure to hear a young star like she is playing alongside equally fresh players, as well as more seasoned folks like Bob Dylan's right-hand man Bucky Baxter (on pedal steel guitar), the celebrated bassist Jimmy Lee Sloas and the virtuoso guitarist J.T. Corenflos. The Washington Post, no less, nominated Same Trailer … as its album of the year for 2013 and the English press hasn't been slow to spot this rising star with the ravishing raven hair and dark songs to boot. That's because the album has instant appeal and then keeps growing on the listener.
Stand out tracks include 'Merry Go 'Round', a guitar and banjo account of the tough life in modern rural America that stands next to the likes of Shooter Jennings' salutatory tales, and the excellent waitress who wants to be a star song 'Blowin' Smoke'. Adjectives like honest and real are often applied to material that is neither but in Kacey's case, the terminology is a given. Also try 'Follow Your Arrow', a more feel-good number about staying true to your ambitions. It's in songs like these and the stomping 'Back on the Map' that you realise here is a new artist who will appeal to hard-core country fans and those who only wish to hear good music regardless of stereotype. As it should be.
Musgraves isn't standing still either. She's already written a hit for Miranda Lambert, the gorgeous 'Mama's Broken Heart', and featured her material in the ABC series Nashville. She's an artist taking the contemporary route, mixing melancholic or even cynical observations with wryly-humorous asides. We should also remind you that Kacey opened for Lady A on their 2012 European tour and some say she stole the show. More power to her elbow.
In 2015 Kacey's Pageant Material album came out via Mercury Nashville, making various best-of lists (it was No.1 in The Guardian's opinion) and garnering a nomination for Best Country Album at the 58th Grammy Awards. Choice songs such as 'Dime Store Cowgirl' and 'Biscuits' thrilled the fan base. Recognising the great country tradition, Kacey also released A Very Kacey Christmas, featuring eight traditional and four original songs, with Willie Nelson himself guesting on the homage 'A Willie Nice Christmas' and Leon Bridges joining in for the tearjerker 'Present Without A Bow'. The album was accompanied by a matching 2016 tour, with Musgrave's band augmented by strings, horns and back-up singers.
Check her out immediately would seem to be the best possible advice. She's one of the best talents to come along in an age.
Words: Max Bell