Love Hurts: The 50 Best Country Duets
The best country duets in history have captured magic between dynamic pairings such as Patsy Cline and Jim Reeves, and Robert Plant and Alison Krauss.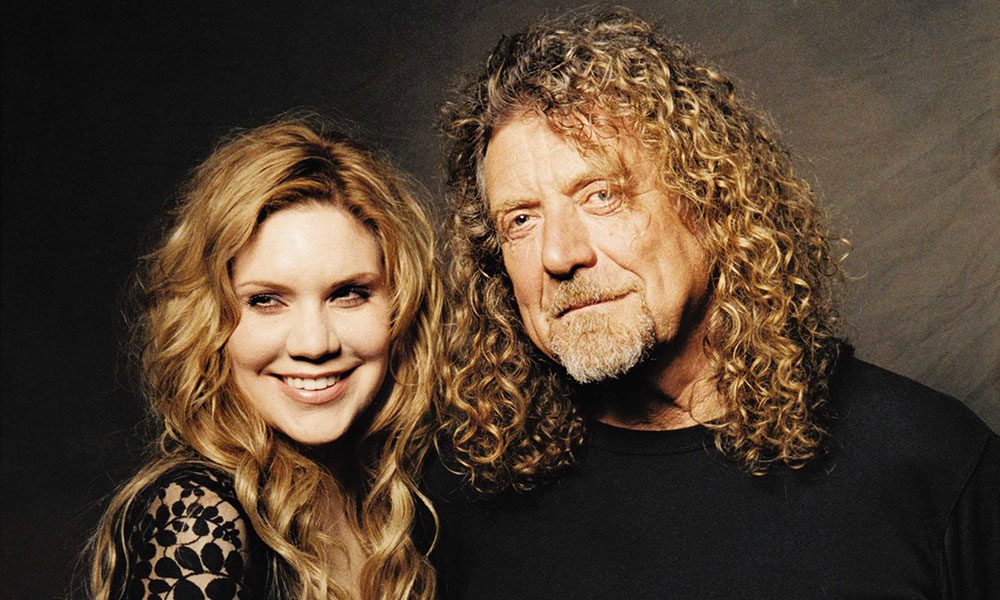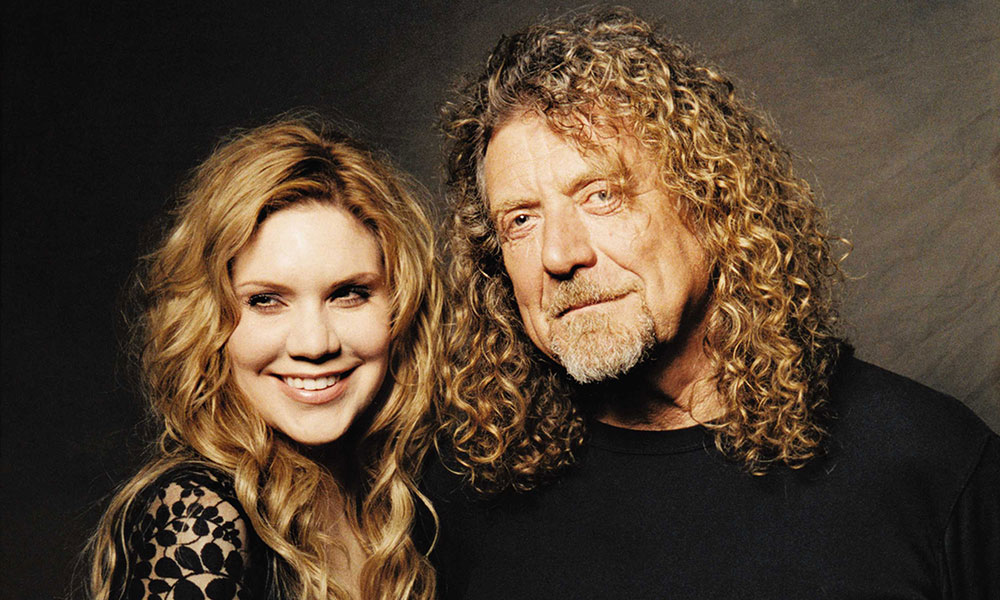 It takes two to tango, two to fall in (and out of) love, and two to sing songs of heartbreak and loss. Country music has a long and revered history of duets – and what magnificent pairings there have been. George Jones and Tammy Wynette; Jim Reeves and Patsy Cline; Johnny and June Carter Cash; Porter Wagoner and Dolly Parton, to name just a few represented in our list of the best country duets.
Listen to our best country duets on Spotify.
Great country duets are not consigned to a bygone age, though. One 21st-century example of a masterful collaboration is the unlikely pairing of country great Alison Krauss and former Led Zeppelin singer, Robert Plant.
It helped that the atmosphere was carefully crafted to get the best out of them by T Bone Burnett, who produced their brilliant 2007 album, Raising Sand. He recorded Krauss and Plant live to tape and had them sat in a booth, half-facing each other at a 45-degree angle. A number of songs were cut in one take, just after the singers had worked out the arrangement with the musicians. Burnett himself arrived for the session with a van containing 40 different guitars.
There was also a lot of thought put into choosing the right material for the album. As well as traditional country songs such as The Everly Brothers' 'Gone Gone Gone (Done Moved On)', the duo also recorded songs by Tom Waits and Townes Van Zandt. Raising Sand beat albums by Coldplay and Radiohead to win the Grammy for Album Of The Year (as well as Best Country Collaboration With Vocals, for 'Killing The Blues') and perhaps a measure of its unique brilliance was that an attempt to record a follow-up was abandoned. Both the singers and Burnett agreed that the magic wasn't there the second time around.
Krauss, a record-breaking Grammy-winner, was once asked her opinion on the best ever country duet. Unhesitatingly, she replied: 'Take Me', one of the score of awesome songs – such as 'Cryin' Time', 'Golden Ring', '(We're Not) The Jet Set' – by George Jones and Tammy Wynette. That duo put tremendous passion into their singing, and their powerful songs were informed and inflamed by their own tempestuous relationship.
They're not the only example of a husband-and-wife singing partnership that flourished musically. Buddy and Julie Miller, Faith Hill and Tim McGraw, Jason Isbell and Amanda Shires, and Johnny and June Carter Cash have performed notable country duets together.
Great country duets can also come together by chance. Kenny Rogers has explained in interview how his massive hit 'Islands In The Stream' was transformed from being a solo song he could not get right to a monster hit with Dolly Parton sharing vocals. "Islands was a huge song for me," he said. "It was originally written by the Bee Gees for Marvin Gaye, but then they asked me to do it as part of a whole album. I sang it in rehearsals for four days and then said to Barry Gibb, 'I don't even like it any more.' He said he had just run into Dolly Parton and would ask her to sing with me. I love working with Dolly and I give her full credit because that song was one of my career-making ones. The Bee Gees were so good at writing on the upbeat."
Parton, who was set on the road to stardom as part of a double act with Porter Wagoner in the 60s, has the sort of sweet and adaptable voice that allows her to excel as a duettist, whether she is singing with other women (Norah Jones, Emmylou Harris, Mindy Smith) or men (Willie Nelson, Randy Travis, Vince Gill, Don Henley). But sometimes not even her class can rescue a bad duet. The most devout Parton fans are unlikely to reach for the Play button much for her 1984 song 'Sweet Lovin' Friends', sung with Sylvester Stallone.
Happenstance also plays its part. At first, Reba McEntire considered recording 1993's 'The Heart Won't Lie' with Kenny Rogers, but the pair decided they could not make it sound right because of the different ranges of their voices. McEntire recalled: "Unfortunately, it just didn't work out. We asked Vince Gill to sing the background harmonies on the song. Tony Brown, who was co-producing the CD with me, suggested letting Vince do more than just sing harmony on the song, so he took a couple of verses, and we decided to turn it into a duet." The result was special.
Bringing together people from different musical genres and backgrounds can work, as when New Orleans soul singer Aaron Neville blended so well with the voice of Linda Ronstadt. This was particularly the case on the several albums that matched Irish band The Chieftains with leading country musicians. A lot of country singers grow up singing gospel and are used to sharing the vocal spotlight and attuning their voices to another singer.
Like John McEnroe at tennis, some singers (Loretta Lynn and Conway Twitty, Jimmy Reeves and Patsy Cline) can excel at singles and doubles. But sometimes two voices fit in such a natural way that they bring authenticity to the song they are singing. Gretchen Peters and Bryan Adams did this with 'When You Love Someone', as did the unheralded Robby Hecht and Rose Cousins in 2015, with a moving version of a heartbreak song called 'Soon We Were Sleeping'.
The song itself can be a decisive factor too: some compositions just suit a duet interpretation. It would be hard to pick the definitive version of Townes Van Zandt's gorgeous love song 'If I Needed You' because there have been fine versions by Carrie Rodriguez and Ben Kyle, and Ricky Skaggs and Sharon White, among others. But it's hard to beat the depth that Emmylou Harris and Don Williams bring to the song.
Some songs suit singers with different styles. The masterful John Prine – who has a September 2016 album of duets, For Better, Or Worse, featuring Lee Ann Womack and Kacey Musgraves, among others – has a gravelly voice but, linked to the rich and gospel-based style of Iris DeMent, it was perfect for his richly comic song 'In Spite of Ourselves'.
Some voices flow together like a blend of the finest whiskeys. Gram Parsons and Emmylou Harris had voices that seemed made for each other, in the way that Willie Nelson and Waylon Jennings seemed so natural as male singing partnerships. In country, as George and Wynette sang, some things just go together, "like a picture and its frame".
Follow the All Time Greatest Country Hits playlist for more classic country music.
Format:
UK English