'The Last Time I Saw Her': When Glen Campbell Sang Gordon Lightfoot
The beautiful 'The Last Time I Saw Her' became a gem in Glen's catalog just as it is in Gordon's.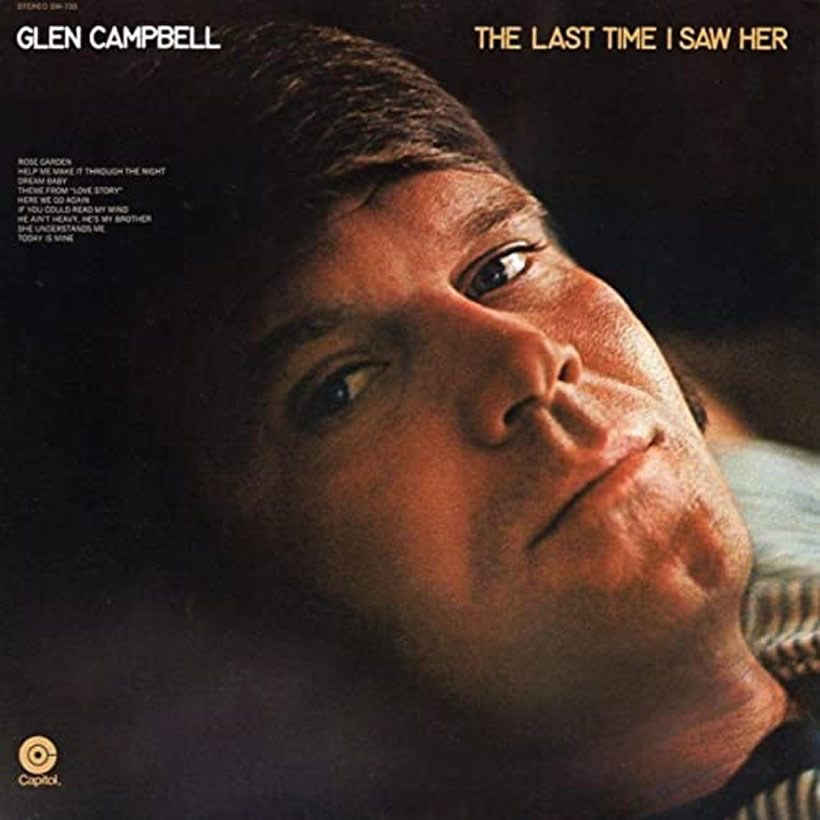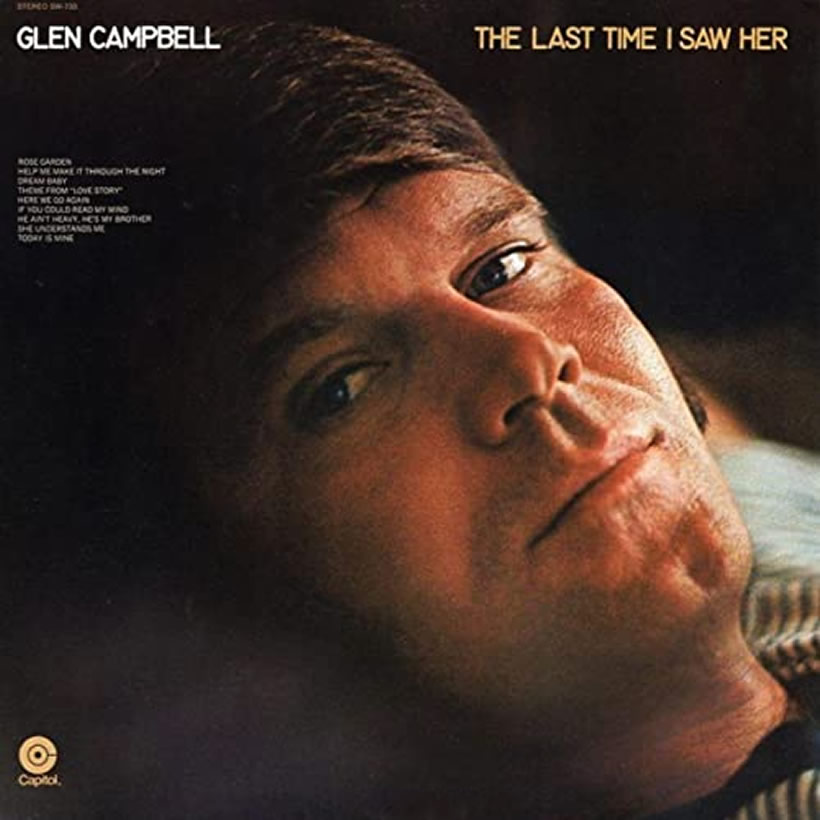 When the great Canadian singer-songwriter Gordon Lightfoot returned to the UK in 2016 for his first dates there since 1985, his set featured many of the classic songs that made his reputation. It also included a beautiful, lesser-known ballad that's also a hidden gem in the catalog of Glen Campbell. The great singer-guitarist entered the Billboard Hot 100 on June 26, 1971 with his version of Lightfoot's "The Last Time I Saw Her."
Lightfoot recorded the original of this exquisitely poignant song on his 1968 album Did She Mention My Name? But it was superbly suited to Campbell's heart-rending vocal style, especially in a production by Al DeLory that featured a graceful string arrangement.
When he released his rendition, Campbell was coming off a major country hit in the US with his recording of Roy Orbison's "Dream Baby (How Long Must I Dream)." He fared less well with "The Last Time I Saw Her," which reached No.21 country and No.61 pop. It did go to No.12 on Billboard's Easy Listening chart.
Glen falls for Gordon's songs
But the song did become the title track and lead song on his next Capitol album. Recorded in Hollywood, it followed in July and also included "Dream Baby." The LP also offered his take on another Lightfoot song, the much more widely-known "If You Could Read My Mind." Also included was Joe South's "Rose Garden," made into a hit by Lynn Anderson the year before Glen's reading. In 2019, "The Last Time I Saw Her" took its place on Campbell's updated career anthology The Legacy (1961-2017).
Listen to the best of Glen Campbell on Apple Music and Spotify.
Lightfoot, meanwhile, continued his busy touring schedule with 2018's The Legend Lives On schedule. After he turned 80 late that year, he embarked on 2019's 80 Years Strong tour. He continues to perform such indelible troubadour anthems as "If You Could Read My Mind," "Carefree Highway," and perhaps his ultimate story song, "The Wreck Of The Edmund Fitzgerald." 2020 brought the new delight of the Solo album, featuring material from the early 2000s that Lightfoot never recorded, and now delivered beautifully, accompanied only by his acoustic guitar.
Buy or stream Glen Campbell's version of "The Last Time I Saw Her" on his album of the same name.