Taylor Swift
Taylor Swift is one of the most successful country and pop artists of all time, with a critically and commercially successful catalog and countless hits.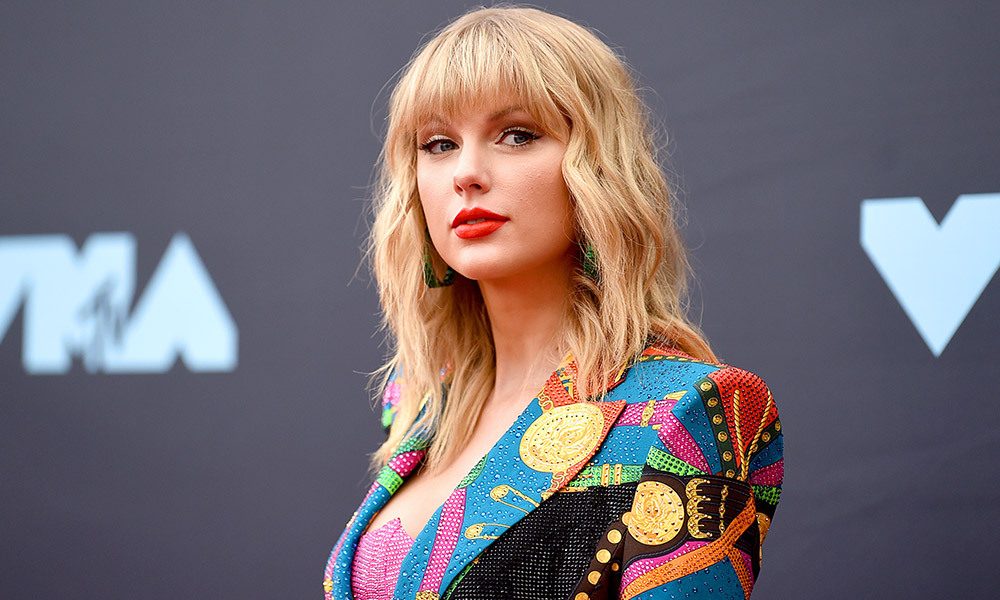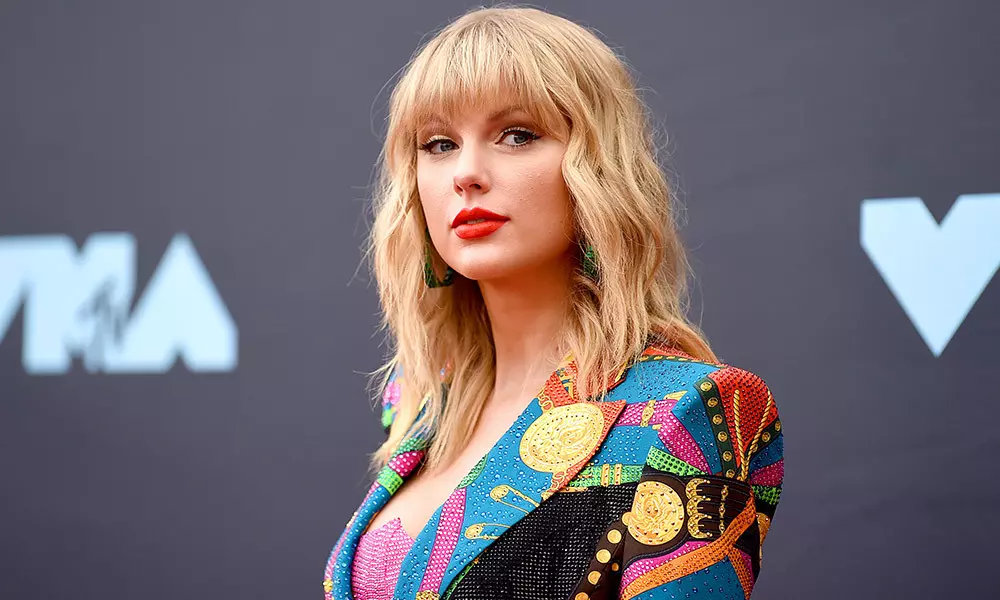 The singer and songwriter Taylor Swift is evidently a considerable force in the music business and as recent events suggest she is not just a player, she is a game-changer. Also known for her acting, production and philanthropy this ebullient 25-year-old superstar has graduated from teen country artist to an all-round pop and rock entertainer with album sales in excess of 40 million and well over 130 million single downloads. Taylor's five albums to date have moved her career on exponentially. Fearless (2008) is certified 6x Platinum in the US while 1989 is 2xPlatinum in the UK. Everything in between raises the stakes as well with #1 placing's on a global level. Her awards collection is staggering: she has 8 Academy of Country Music Awards, 16 American Music Awards, 22 Billboard Music Awards, a clean sweep of BMI Pop Awards and 7 prestigious Grammy Awards, as well as 4 current Guinness World Records, including one for "We Are Never Ever Getting Back Together" – the fastest-selling single in digital history.
Facts and figures don't tell the story of her actual music but they add a heavy underline to her significance in popular culture, as a role model for those who set store by such things, and as a commercial artist with a Midas Touch. A tireless campaigner for causes that she chooses to support (she steers clear of overt political discussion) she prefers to dedicate her free time to benefits for children's charities and makes donations (usually privately) to hospitals and hospices in America and beyond.
With influences that include Dolly Parton, Faith Hill, Dixie Chicks, Shania Twain, Stevie Nicks and Carly Simon, Swift is a woman with a young head on mature shoulders. She has worked with T-Bone Burnett and John Paul White from The Civil Wars (he described her approach as "a revelation…") and her on tour guests' number Nicki Minaj, James Taylor, Jason Mraz and Tim McGraw. A fine musician and player of various stringed instruments in the country family, she adds an acoustic element to her performances and always champions a local artist when she visits a different theatre.
Stevie Nicks has called Taylor "a saviour for the music business…. (Her) innocence is so special and so rare…this girl writes the songs that make the whole world sing, like Neil Diamond or Elton John" and that is a particularly accurate statement given that Swift had her first major contract when she was 14 and was 15 when she began writing for her self-titled album on Big Machine Records, the Scott Borchetta-formed independent country arm of UMG coming out of Music Row, Nashville, Tennessee.
Born in Reading, Pennsylvania in December 1989 and named after the singer James Taylor, she is the daughter of high profile banking and financial parents and was raised in the Presbyterian faith. Even as a kid Taylor was fascinated by music and theatre, wrote poetry and lyrics and took tentative steps into the recording business when her mother took her to Nashville to trial her demos. It wasn't, however, a case of immediate success and she took time away to develop a different approach. Meeting Liz Jones, the Texan born songwriter, was a major coup since the pair fired off each other and have since written plenty of quality songs, including "White Horse:", "Teardrops on My Guitar" and the Grammy-winning "You Belong with Me" as well as the title track on the phenomenally successful Fearless disc.
Having inked her deal, Taylor released her debut in 2006 and knocked out even the most cynical and highbrow critics with her winning blend of wide-eyed insouciance and smart cynicism.
Her first single is a tribute of sorts to the artist Tim McGraw, whose name gives her the title. This was what you call a moment, a thing. A happening. Country at best with twelve-string guitar backing and elements of vocal twang allied to a massive pop hook that has become a live sing-along anthem. Although "Tim McGraw" sold well and was a long time sleeper it was outsold by "Our Song" and "Teardrops on My Guitar", the latter staking a claim that would be impossible to ignore on the Billboard Hot 100 while making heavy inroads into the country audience as well as the teen market that might be considered to be her natural milieu: of course she has a far more wide-ranging appeal.
Still working with producer Nathan Chapman in Nashville, Swift's first EP, Sounds of the Season: The Taylor Swift Holiday Collection, was aimed at the Christmas market with judicious covers of Wham!'s "Last Christmas", Eartha Kitt's breathy "Santa Baby", "Silent Night" and "White Christmas", a broad spectrum of material to satisfy disparate tastes. The Beautiful Eyes EP kept her fresh before Fearless landed in November 2008, after which all bets were off – the girl was the hottest thing in the industry. Writing on the road with and without collaborators Taylor penned the monster smash "Love Story": tweaking the Romeo and Juliet plot but adding a happy ending!
Other key tracks (all of them are really) include "White Horse" which took her to the dais at The Grammy Awards in 2010, the cautionary teen tales "Fifteen", the grown-up "You Belong with Me" and a host of love songs such as "Forever and Always" and the love gone wrong "Breathe", featuring Universal Republic artist Colbie Caillat.
As Fearless has become an iconic release that continues to sell by the truckload it's not too likely that many of you will have missed it but if you have this is the point when the discovery of Swift becomes vital. A perfectly executed modern masterpiece with excellent arrangements, phenomenal playing (lots of that down to Chapman's versatility on multi-instrumentation), this is where she rips open the rule book and lands with aplomb atop the charts, the year-ending Billboard 200 and US Top Country Albums lists among them.
Fearless is available in many formats. Try the much-expanded Platinum edition where six other tracks build on the standard edition and add a priceless extra 25 minutes plus.
Having set the bar high Swift's third album Speak Now was finished off while the Fearless tour was capitalising on her increasing fame. In fact, the world tour that accompanied this album would be the third highest-grossing tour of all time by a country artist and the album took the then 19-year old skywards again.
With the title borrowed from the marriage ceremony drawn breath moment, "Speak now or forever hold your peace", Taylor arrived with material that left behind the fairy tales and blatant romance of her (relative) youth and crossed her over into territory where "Sparks Fly" (written when she was 16) and vengeance is dished out in "Better Than Revenge". But she didn't overlook her fans "my team" when she added "Long Live" to the album, nor did she shy away from personal matters in the poignant "The Story of Us" where an old beau is encountered in an awkward moment.
Growing up in public has given Taylor Swift plenty of ammunition for her songwriting and she's loaded her pen with lots of good stuff. The collaboration "Safe & Sound" with Joy Williams and John Paul White from The Civil Wars turned heads when included in T-Bone Burnett's soundtrack to The Hunger Games: Songs from District 12 and Beyond. Performed live she gave it a touch of the Stevie Nicks with a bravura showing that saw her wearing a ball-gown and introducing hitherto unheard elements of dark mystery to her delivery.
After working with hip hop artist B.o.B on his single "Both of Us" Taylor gets back to her own nitty-gritty with Red (2012), preceded by the lead in hit "We Are Never Ever Getting Back Together" that has sold over 7 million copies to date. Taylor elected to use different songwriters and producers for Red and didn't hold back. Electronic and heavier than her previous work Red adds dance beats, synthesisers, drum machines and a tougher mix of country instruments. Jackknife Lee, Max Martin, Shellback, Dann Huff and Butch Walker join the team, Snow Patrol's Gary Lightbody and the just risen break out star Ed Sheeran are guest vocalists and players number Owen Pallett, the great Paul Franklin and arranger David Campbell – Beck's father.
There is the humour and the dub-step of "I Knew You Were Trouble" to contend with here and the vividly feminist flavoured anthem "Begin Again" to indicate the teen star had come of age. The autobiographical "22" deals with the pleasures and pain of post-adolescence in a vivid manner and the Technicolor attack of "Red" is ambitious and fully scoped. It sounds like a future country classic with a totally "of the moment" twist. Given the feisty bombs she drops on this release it's no surprise to find some critics likening her ageing up mood to that of Joni Mitchell while it can't be denied that the collision course between the rural nature of country and the edgy urban observations on display make this another essential discovery gem.
With worldwide stocks of Platinum heading her way, Taylor Swift's most recent release is that birthdate year inspired 1989. Moving ahead with a tasty conflagration of synth and dance-pop plus the esoteric instrumental and programming skills of Imogen Heap, Noel Zancanella, some splendid Scandinavian horn players and the electronica expertise of Martin and Shellback, Swift is now creating a sound that recalls the experimental side of The Go-Gos and Prince-era Bangles. What she achieves now is a unique and instantly recognisable atmosphere that stands away from the norm; quite an achievement in a field crowded with talent.
The equally driven "Welcome to New York" is an ear-catching opener co-written with OneRepublic's Ryan Tedder. The cut "Blank Space" satirises media interpretations of her life and is accompanied by a video that has reached 1 billion hits on Vevo – a case of life imitating art. We can't even imagine…
In 2015 she releases "Style" and "Bad Blood" with beats and brutal truths like "Band-Aids don't fix bullet holes". The latter track has Kendrick Lamar fusing his rap to Taylor's toughest twang. Fans will want to hear the International Target edition for six bonus tracks including striking semi-demos. And there are a helluva lot of those fans judging by worldwide sales thus far of nigh on 9 million, and more to come.
Taylor's much-publicized entry into the debate on artistry and streaming revenues made her front page and TV news again in 2015 and determined that she would now be referred to as one of the most compelling figures in the 21st-century music business. Certainly never afraid to speak out, Taylor Swift is now developing a status that finds her embracing the bigger picture of narrative a la Bruce Springsteen and the brilliantly acute production values of classic girl groups: think Brian Wilson's collaboration with American Spring. She writes amazing pop hits and also contributes to the Wall Street Journal! She is no ordinary run of the mill superstar. When the superlatives run redundant just check her name and her music. Swiftly!
Words: Max Bell
Format:
UK English