Best Female Songwriters: An Essential Top 25 Countdown
From subversive subject matter to affairs of the heart, the best female songwriters are often the most insightful, as this list proves.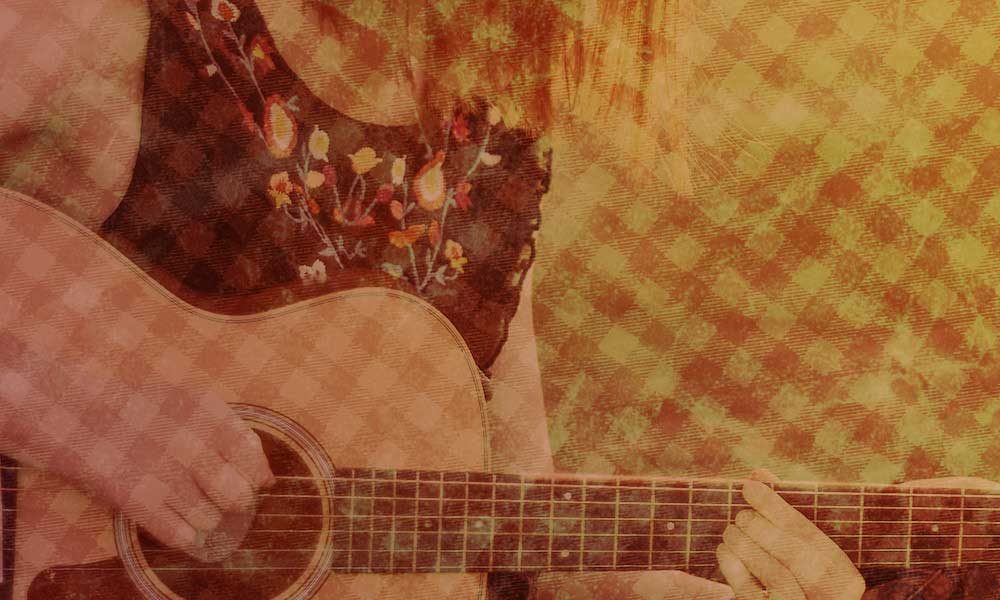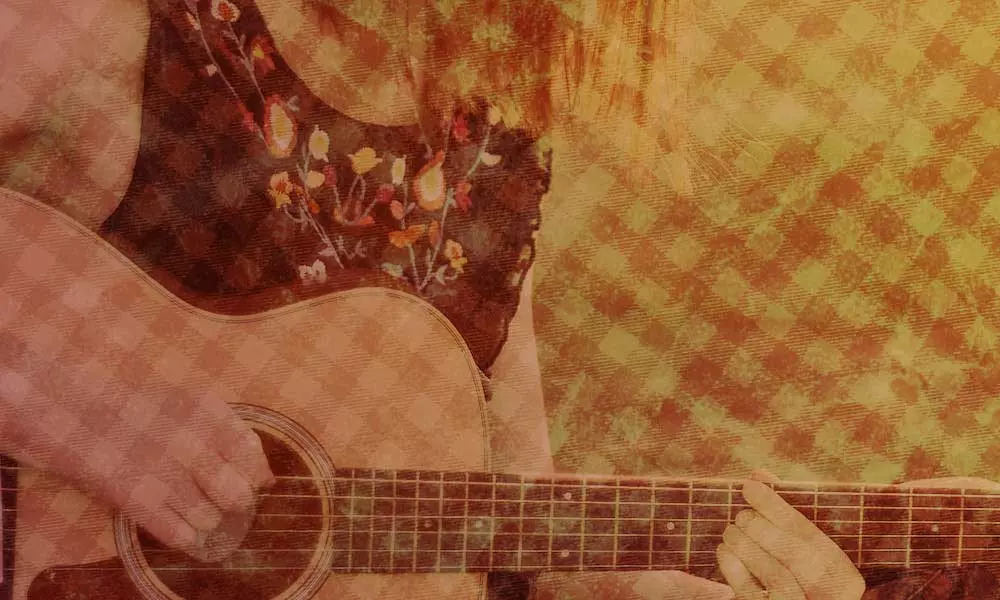 Women have been at the songwriting frontlines for decades – longer, if you count the many anonymous ballads clearly written from a female perspective, starting with "House Of The Rising Sun." So, in putting together a list of the best female songwriters of all time, we're effectively choosing between half of the great songwriters who have ever been.
We're not claiming that it's comprehensive, but this list of the best female songwriters spans many genres and stretches back a good 100 years.
25: Kirsty MacColl
Like many progressive songwriters, Kirsty MacColl started out doing retro-styled pop. Her first success, "They Don't Know" (a UK hit for Tracey Ullman), was one of the better girl-group homages of its time; and her first album, Desperate Character, ranks as one of the great lost Rockpile-style albums. MacColl got far more adventurous afterward, in a career that was sadly cut off with her accidental death in 2000. Her masterpiece, Electric Landlady, includes touches of hip-hop, Celtic, and Tropicália. And for traditional tastes, there's a killer power-pop song, the Marshall Crenshaw collaboration "All I Ever Wanted."
24: Christine McVie
Stevie Nicks is often thought of as the greatest female songwriter in Fleetwood Mac, thanks to the success of "Dreams" and "Rhiannon," but one of her bandmates has an even deeper catalogue. On the Bare Trees album alone Christine McVie gets in one of Fleetwood Mac's great lost blues-rockers, "Homeward Bound," along with "Spare Me A Little Of Your Love," which may well be the most gorgeous ballad in their catalogue. And let's not forget that she also wrote "Over My Head," the first hit from the self-titled album that relaunched the Mac as a mega-band.
23: Abbey Lincoln
A fascinating woman all around, Abbey Lincoln had early success as a free-thinking jazz singer. Her 1956 debut, Abbey Lincoln's Affair, was just the beginning of a trajectory that included an acting career and becoming a TV fixture during the early 70s. Working with her then-husband Max Roach in the 60s, she wrote a handful of civil-rights-inspired songs that apparently scared record labels away. Later, a tour of Africa in the early 70s resulted in her classic album, People In Me. She continued to write adventurous music into the new millennium.
22: Valerie Simpson
Their preference for ballads may explain why Ashford & Simpson aren't cited more often as one of the great songwriting teams, but "Let's Go Get Stoned" and "I Don't Need No Doctor" alone (both written for Ray Charles and covered by everybody) should have enshrined them for good. They didn't adopt their trademark elegant style until they got to Motown, where they were entrusted with launching Diana Ross' solo career, recasting "Ain't No Mountain High Enough" (which they'd written for Marvin Gaye and Tammi Terrell) as an epic. Since A&S were a team in every respect, you can't isolate either one's input; but it's a safe bet that the lyric idea of Chaka Khan's "I'm Every Woman" was hers.
Ain't No Mountain High Enough
21: Judee Sill
Call her the female equivalent of Nick Drake: a late 60s/early 70s artist who got discovered long after the fact. In Judee Sill's case, it wasn't a TV commercial that did it; it was the viral video (originally a BBC broadcast) of her at the piano singing "The Kiss," a piece of otherworldly beauty. All three of her albums have songs like that, among them "Lady-O," a gorgeous Turtles single that featured only Sill's tune and one acoustic guitar. Apparently, Sill wasn't embraced by the industry because she was difficult to get along with, to which we all join hands and say, "Who cares?"
20: Taylor Swift
It's easy to forget Taylor Swift's songwriting pedigree since it seems like she's always been the-larger-than-life pop star she's known as today, but Swift is steeped in the Nashville songwriter tradition. At the age of 16, she released her self-titled debut with songwriting credits on every track and continued to hone her skills over the next decade. While most pop songs are known for their universality, Swift very much follows in the confessional singer-songwriter tradition of artists like James Taylor and Carole King, making each song distinctly her own. Along with writing albums like her breakthrough Speak Now and her crossover album Red, she's also penned hits for other artists, including Little Big Town's "Better Man," "You'll Always Find Your Way Back Home' by Miley Cyrus, and "This Is What You Came For" by Calvin Harris.
Taylor Swift - You Belong With Me
19: Grace Slick
During her tenure with Jefferson Airplane, Grace Slick was a truly psychedelic songwriter. While her bandmates were documenting the psychedelic experience, her songs were mind-expanding in their own right, and she snuck the most lysergic of them, "White Rabbit," onto AM radio for all the impressionable kids to hear. At her best ("Lather," "Eskimo Blue Day") she worked in a haunting cabaret vein that was unique for its time. Nowadays she'd get pegged as goth. Then there's her wonderfully twisted sense of humor: "Silver Spoon," from 1970's Sunfighter, has to be the loveliest song ever written about cannibalism, a feat only pulled off by one of the best female songwriters of her generation.
18: Nina Simone
If Nina Simone had been a more prolific writer, she might be remembered as one of the all-time best female songwriters of all time. As it was, she wrote only when there was something she needed to say, and she said it forcefully and artfully. "Mississippi Goddam" and "To Be Young, Gifted And Black" remain remarkably strong wake-up calls, and her rewrite of "Revolution" upped the ante on The Beatles' original version. But before pegging her for strictly topical songs, we'd direct you to "Consummation," from the Silk & Soul album, a love song of mystical power.
Revolution (Pts. 1 and 2)
17: Madonna
Madonna's ever-changing persona hinges as much as anything on the songs she's recorded. You might say she writes great character songs and then becomes the characters. After borrowing a pair of manifestos from other writers ("Material Girl" and "Like A Virgin"), she became the co-writer of much of her material and turned out melodic gems such as "Live To Tell" and "True Blue" while the world was still talking about her costumes. She's no slouch as a lyricist either. When you consider how hard it was to come up with a truly daring song angle in 1986, "Papa Don't Preach" is even more impressive.
16: Billie Holiday
It's true that Lady Day didn't write (or at least didn't publish) many songs – only about a dozen bear her credit – but one of them was the profound "God Bless The Child," whose chorus was apparently borrowed from her mother; her signature song "Lady Sings The Blues" was also hers. Even on outside material, she had a sensitive ear, choosing two of the toughest pieces ("Strange Fruit" and "Gloomy Sunday") that any jazz singer attempted. Interestingly, she plays a female songwriter in one of her only films, the 1947 musical New Orleans. Her character, a singing maid, composes "Do You Know What It Means To Miss New Orleans" and sings it to Louis Armstrong.
15: Cynthia Weil
With Carole King and Ellie Greenwich, Cynthia Weil is the third in the mighty triumvirate of Brill Building greats who wrote as part of a husband-and-wife team. And Weil's partnership with Barry Mann is the most stable of the lot; they have been together 58 years and counting, and have almost never written apart. They penned epic ballads for the very best of them – witness "You've Lost That Lovin' Feeling" and Aaron Neville and Linda Ronstadt's 90s hit, "Don't Know Much." The pair also gave the garage-band repertoire a few of its cornerstones, like Paul Revere And The Raiders' "Kicks" and the Wild In The Streets theme "Shape Of Things to Come."
You've Lost That Lovin' Feelin'
14: Sandy Denny
Both with Fairport Convention and as a solo artist, Sandy Denny was such a fine vocalist that her songwriting tends to get overlooked. But it's worth noting that her first song to get notice came through another singer's cover, "Who Knows Where the Time Goes" by Judy Collins. It's even more telling that this reflective, resonant song was one of Denny's first, written when she was 19. One of the best female songwriters from the British folk revival, she did most of the writing on her solo albums, and her best songs (including "Late November' and "Next Time Around") are haunting and mysterious, as if the women in those English folk ballads finally told their own stories.
13: Kate Bush
For a few moments there, it looked like Kate Bush was going to have a fairly conventional career doing piano-based songs about matters of the heart, but then all sorts of wonderful things happened, instantly elevating her status among the best female songwriters. If you were a fan in the late 70s, you heard her going further out with each single, from the hazy cabaret feel of "Babooshka" to the beautifully apocalyptic "Breathing," until her imagination was unleashed at full throttle on The Dreaming, cementing her status of one of the best female songwriters. At that point, her period of greatest commercial success hadn't even begun yet.
12: Dolly Parton
One of the best female songwriters long before she was a personality or a country icon, Dolly Parton actually had her first success as a non-performing songwriter – no small feat for a solo woman in 1964. Heart-tugging songs were always her specialty, and if your heart is not tugged by "Jolene" or "Coat Of Many Colors," it's probably not beating. But we'd point to less characteristic gems such as "Your Ole Handy Man," a rockabilly cut from her 1967 debut album, and "Baby I'm Burning," a nifty Supremes-gone-disco homage from 1978.
11: Felice Bryant
Most people know Felice Bryant simply as an initial, since the "B & F Bryant" credit appears on so many Everly Brothers classics. Felice and Boudleaux Bryant were actually a unique team, one of the first husband-and-wife songwriting teams in Nashville, and one of the few to combine a Georgia-Cajun with an Italian-American from Wisconsin. They both shared in the words and music, but when you're dealing with songs such as "Love Hurts" and "Wake Up Little Susie," it's hard to decide whether to praise the indelible lyrics or the tunes first. And if you thought "Rocky Top" was a traditional bluegrass tune, you're wrong: it was one of the Bryants' later hits from 1967.
10: Ellie Greenwich
When you think about the Brill Building songwriters who crossed over to the singer-songwriter era, Carole King is the one that comes to mind. But Ellie Greenwich's catalogue stands nearly as tall. Her 60s hits were as romantic ("Chapel Of Love"), giddy ("Da Doo Ron Ron") street-tough ("Leader of the Pack"), and glorious ("River Deep – Mountain High") as anything else in that era, and, like King, she had a regular co-writer, Jeff Barry. Greenwich didn't record a game-changing songwriter album, but she should have. Her 1973 album, Let It Be Written, Let It Be Sung – which takes many of her 60s hits to sophisticated jazz territory – is a true lost treasure by one of the best female songwriters that deserves more recognition.
River Deep - Mountain High
9: Bobbie Gentry
A quintessential Southern storyteller, Bobbie Gentry was also one of the first female hitmakers who wrote most of her own material. Everybody remembers the lyrical mystery on "Ode To Billie Joe," but her imagination really blossomed on the follow-up album, The Delta Sweete (recently covered in full by Mercury Rev, which includes some vivid character sketches alongside the frankly sensual "Mornin' Glory." She signed off (for good, unfortunately) with 1971's Patchwork, a still-overlooked orchestral pop gem that was her Odessey And Oracle or Pet Sounds. And, save for one collaboration, she wrote every note of it.
8: Dorothy Fields
While many of the best female songwriters on our list wrote with collaborators, Fields is the only one who was strictly a lyricist. Not just any lyricist, though: as the author of "The Way You Look Tonight" and "On The Sunny Side Of The Street" (and about 398 other Broadway and film songs, she turned phrases that have been in the vernacular for decades. Over 30 years, she put the words to hit music by Jerome Kern, Jimmy McHugh, Oscar Hammerstein III, and others. Remember the last time you had a setback and told yourself to "pick yourself up, dust yourself off and start all over again?" She gave you those words as well.
7: Joni Mitchell
Some fans will never get over Blue and will always cherish Joni Mitchell as a confessional songwriter. But to our ears, the real treasures came afterward, when she embraced jazz and became an impressionist: the dense and dreamlike Don Juan's Reckless Daughter remains a largely undiscovered career peak, and she was virtually the only pop songwriter who could engage Charles Mingus. And her 80s swing into electronic textures? Had its moments.
6: Memphis Minnie
Many of the songs Memphis Minnie wrote in the early 1900s became blues-rock cornerstones, most notably "When The Levee Breaks," which Led Zeppelin borrowed for their song of the same name. She also wrote "Chauffer Blues," which Jefferson Airplane covered, among many others, and even "Bumble Bee," which became a terrific power-pop song for The Searchers. But Minnie still has a good 150 gems that have never been covered. You'd think tough young bands would be lining up to record "I Don't Want That Junk Outta You."
5: Loretta Lynn
One of country music's great storytellers and one of the best female songwriters, Loretta Lynn stretched the boundaries of what a woman could say in a hit song – beginning with her first indie-label hit, "I'm A Honky Tonk Girl," about downfall after heartbreak. During the 60s she was regularly banned by country radio for strong songs such as "Rated X" (about the social trials of a divorcée), "Fist City" (where she plans to send a romantic rival), and the self-explanatory "Don't Come Home A-Drinkin' (With Loving On Your Mind)." Yet the songs were hits anyway, as were her two very different, early-70s takes on motherhood: "One's On The Way" and "The Pill." Even during her later comeback with Jack White, she was still the main songwriter.
4: Carole King
Even if Tapestry had never happened, Carole King would deserve immortality for her 60s catalogue, and everybody's going to name a different favorite song. On one hand, she and collaborator Gerry Goffin did romantic elation as well as anybody on The Chiffons' "One Fine Day" (on which she played the piano hook); on the other, she wrote one of the great suburban protest songs, "Pleasant Valley Sunday." And speaking of The Monkees, count yourself lucky if you've ever heard her never-released, but widely circulated demo of "Porpoise Song." But Tapestry, of course, did happen, and the term "singer-songwriter" would never be the same.
3: Laura Nyro
History has largely forgotten how visionary Laura Nyro's first stretch of albums was, but their mix of pop, soul, and jazz is still ahead of its time. The story goes that Miles Davis was in the studio at one point and decided there was nothing he could add. As a lyricist, Laura Nyro blurred sensual and spiritual matters decades before Prince got the idea. Even on her underappreciated last album, Walk The Dog And Light The Light, you'll find the best song ("The Descent Of Luna Rose") ever written about PMS. A handful of AM-radio artists made hit singles out of her songs; the real mystery is why a singer this good never had one on her own.
2: Patti Smith
Let's face it, the idea of a poet, playwright, and occasional music critic embracing rock'n'roll doesn't sound that great on paper. But what Smith did on 1976's Horses was pretty much unprecedented, finding the common ground between punk, transcendental poetry, post-bop jazz, and 50s sock-hop rock. And you could still dance to it, especially when she got around to writing actual hit singles. In recent years she's recast herself as a voice of social-political inspiration, taking her late 80s song "People Have The Power" as her own marching orders.
1: Lucinda Williams
There are a few good reasons to put Lucinda Williams atop this list of the best female songwriters. Not only is she one of the sharpest melodists in modern music (country or otherwise), she writes lyrics that are equally at home being sung off a jukebox or pondered as poetry. But the best reason is this: after a 30-year career, she's still evolving. In the past five years, she's made two double-albums that take her writing to deeper existential territory while maintaining those superb melodies. She's collaborated with jazz great Charles Lloyd (on the 2018 album Vanished Gardens) and she's done a transformative cover version of one of her own albums, This Sweet Old World. Throw in some politically charged songs she's unveiled in recent shows, and you've got an American treasure.
Car Wheels On A Gravel Road