Best Female Rock Singers: An Essential Top 30 Countdown
Women have long dominated the rock scene, whether they've been acknowledged for it or not. Here are some of the best female rock singers to grace the stage.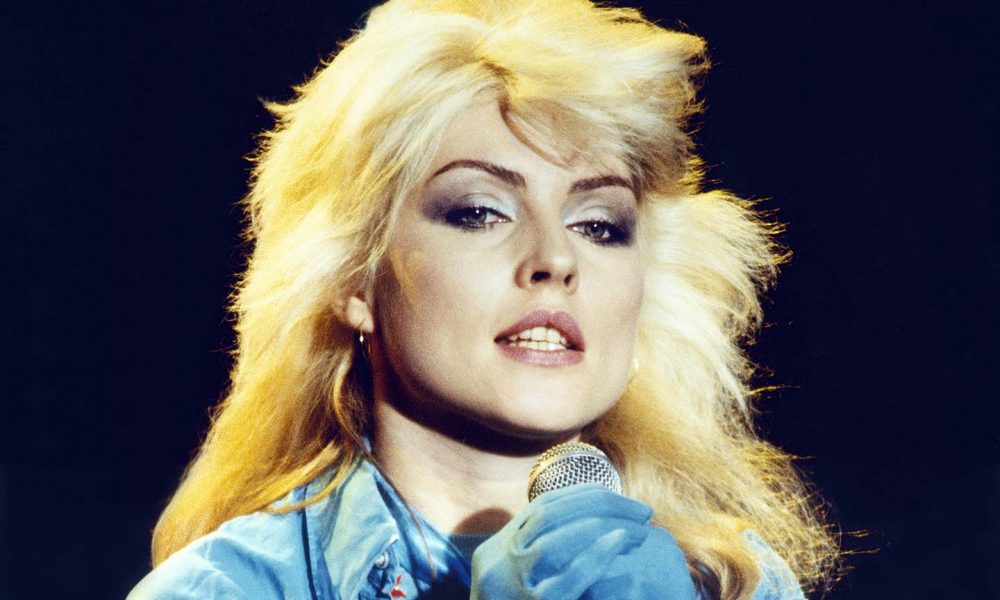 Women have long dominated the rock scene, whether they've been properly acknowledged for their achievements or not. While countless women have shaped the history of music, here we've highlighted 30 of the best female rock singers. From Debbie Harry to Karen O, Stevie Nicks to PJ Harvey, see how these musicians' vocals, songwriting and values have made them stand out in the music industry.
While you're reading, listen to our Female Rockers playlist here.
30: Sharon Van Etten
Sharon Van Etten didn't get widespread recognition until her third studio album, Tramp, landed in 2012, but when she did, she had the kind of viral success most singer-songwriters are rarely afforded. Stunning listeners with her emotional candor, Van Etten sang songs about abusive relationships, love and self-discovery. She has since grown as a musician, moving into scoring and blending cinematic elements with rock music. Her 2019 album, Remind Me Tomorrow, which was released earlier this year, proves she's more than arrived on the rock scene.
29: St. Vincent
The only thing more agile than St Vincent's legendary guitar playing is her exquisite vocals. For over a decade, Annie Clark has traversed different styles and sounds, and is equally at home in singer-songwriter mode as she is recording avant-rock concept albums with David Byrne. A musical shape-shifter, Clark takes on a new persona with each album. On 2017's Masseduction, she completed her evolution from singer-songwriter to indie darling to rock star.
St. Vincent - "Los Ageless" (Official Video)
28: Hayley Williams (Paramore)
In the male-dominated pop-punk scene, Paramore lead singer Hayley Williams felt like she was starting a revolution with her music and attitude, inspiring other girls and women to play in bands. Now five albums deep into her 15-year career, Williams has grown up and become more eclectic in her tastes with the group's 2017 release, After Laughter, bringing 80s synth-pop into the mix. But her rebellious spirit and deep connection with her fans has never waned.
27: Kate Pierson (The B-52s)
As one of the founding members of The B-52s, Kate Pierson's infectious pop-rock vocals made party tracks such as "Love Shack" and "Roam" what they are today. Alongside her vocal prowess, the singer-songwriter's campy image and charming persona has made her one of rock's beloved cult icons. When not touring with The B-52s, Pierson has also fostered a stellar solo career, earning her a place among the best female rock singers.
26: Donita Sparks (L7)
In 1992, L7's Donita Sparks threw her bloody tampon at festival-goers after they berated the band onstage. In her career with the pioneering all-female group L7, she's always defied expectations both inside and outside of music. It doesn't get any more rock'n'roll than that.
25: Alice Bag (The Bags)
As one of the only Latina musicians from the first wave of 70s LA punk, Alice Bag became an icon and an inspiration. As lead singer of The Bags, she has used her platform to bring representation center-stage, sending messages to survivors of abuse and addressing the detainment of immigrants.
24: Gwen Stefani (No Doubt)
Before Gwen Stefani branched out into pop stardom, she was known as the alluring lead singer of early 90s ska and punk-rock band No Doubt. With early songs "Just A Girl" and "Spiderwebs," from their breakthrough record Tragic Kingdom, Stefani proved she wasn't going to play by the rules and quickly became one of the best female rock singers of the decade. Her impeccable vocals remain unparalleled.
No Doubt - Sunday Morning
23: Dolores O'Riordan (The Cranberries)
With her lofty Limerick accent, Dolores O'Riordan made some of the greatest rock songs of the 90s with her band, The Cranberries. From "Linger" to "Zombie," O'Riordan's emotive range and Gaelic lilt made the band stand out. What made her even more of a rock star? Speaking openly about her battle with bipolar disorder in 2017. The outpouring of emotion that followed her death, in 2018, was unprecedented.
22: Brittany Howard (Alabama Shakes)
As lead singer for Alabama Shakes, Brittany Howard is best known for her soulful, blues-tinged vocals. Since the Shakes took off, Howard started Bermuda Triangle, a side project with Becca Mancari and Jesse Lafser. Being the badass she is, Howard is also lead singer of rock band Thunderbitch, who rarely do live appearances. An unstoppable force among the best female rock singers on this list, Howard's vocals can stand on their own.
21: Jenny Lewis (Rilo Kiley)
While she got her start over 20 years ago as the frontwoman of Rilo Kiley, Jenny Lewis has gone onto have an even more esteemed solo career. The actress-turned-musician is a master of storytelling, praised for her vulnerable songwriting about love, sexuality, relationships, and coming of age. Lewis has garnered a cult fanbase for her lyrical wisdom, sense of style, and cool-girl attitude, but mostly she's an insanely talented vocalist and guitarist who can't be ignored.
20: Laura Jane Grace (Against Me!)
Against Me! founder and lead singer Laura Jane Grace has dominated the punk scene for over 20 years. Tackling sensitive topics like class issues and making hidden references to gender dysphoria in her music, in 2012, she became one of the most prominent musicians to come out as transgender, and she's been using her platform to make a difference ever since.
19: Melissa Etheridge
Kansas-born Melissa Etheridge paid her dues the hard way, dropping out of music college and gigging solidly in California before a deal with Island Records came her way. She first tasted stardom when her self-titled 1988 debut spawned the hit "Bring Me Some Water," but her confessional lyrical style and seductively raspy, Janis Joplin-esque delivery aligned to perfection on the multi-million-selling album Yes I Am, which spawned signature hits "I'm The Only One" and "Come To My Window" and earned Etheridge a Grammy for Best Female Rock Vocalist in 1995.
Melissa Etheridge - Come To My Window (Live at The Kodak Theatre)
18: Kim Deal (Pixies, The Breeders)
Kim Deal first emerged on the scene in the late 80s as the bassist and co-singer for indie rock icons Pixies before starting her own band, The Breeders, with her sister Kelley Deal. From "Gigantic" to "Cannonball," her voice is behind some of the most enduring hits in 90s rock. Embodying the DIY ethos of indie rock while retaining a true rock star's magnetism, who else can make maneuvering intricate basslines while delivering impassioned vocals look easy?
17: Siouxsie Sioux (Siouxsie And The Banshees)
Not only one of the best female rock singers in music, as leader of Siouxsie And The Banshees and The Creatures, Siouxsie Sioux is one of the most influential British singers in rock. But it was her songwriting that made her an even more affecting musician, meditating on sexual abuse, mental illness, and crippling anxiety. The breadth of her talents led her to collaborate with Morrissey and John Cale over the years and she remains an enigmatic figure and cult icon.
Siouxsie And The Banshees - Happy House (Official Music Video)
16: PJ Harvey
During the heyday of 90s alt.rock, Polly Jean Harvey's otherworldly voice and avant-garde theatrics helped her stand out from the pack of female singer-songwriters of the era. Her unflinching lyrics are only matched by the rawness of her music, and she continues to be not only one of the best female rock singers in music, but one of the most interesting artists in rock today.
15: Karen O (Yeah Yeah Yeahs)
As the boisterous lead singer of Yeah Yeah Yeahs, Karen O ruled the early 00s indie rock scene with her contagious howls and ostentatious style. The success of Yeah Yeah Yeahs' song "Maps" paved the way for O to become one of New York's favorite musicians, and her influence can be felt both in the current wave of female singer-songwriters as well as the art and fashion worlds, thanks to her Christian Joy-designed creations and her unhinged energy.
Yeah Yeah Yeahs - Date With The Night (Official Music Video)
14: Shirley Manson (Garbage)
Working without a filter, Scottish singer Shirley Manson has undoubtedly become one of the coolest women in rock. Beyond being known for her unmistakable vocals and angsty lyrics, the Garbage frontwoman is a feminist icon who sticks up for women and underrepresented communities. With hits such as "I'm Only Happy When It Rains" and "Why Do You Love Me," Manson has consistently been able to showcase her impressive vocal range, oscillating from snarls to an airy lilt without fuelling too much melancholy.
Garbage - Only Happy When It Rains
13: Courtney Love (Hole)
For more than four decades, Courtney Love has been a force to be reckoned with in the grunge scene. Her stint as the lead singer of alt.rock outfit Hole cemented her status as one of the best female rock singers in history: she was praised for her introspection on Celebrity Skin and continued to impress as a solo artist on America's Sweetheart. Love's wild antics and passion for style, art, and the punk scene have helped her remain more than relevant after all these years.
Hole - Violet (Official Music Video)
12: Pat Benatar
While she remains best known as an MTV staple for her feisty hits "Love Is A Battlefield" and "Hit Me With Your Best Shot," Pat Benatar first took the rock world by storm with her 70s debut album, In the Heat of the Night. She's managed to maintain that grit and over the course of four decades, gifting us countless hits such as "We Belong" and opening the door for future female solo stars who didn't need a band to make themselves heard.
Pat Benatar - Love Is A Battlefield (Official Music Video)
11: Kathleen Hanna (Bikini Kill, Le Tigre)
A pioneer of the riot grrrl scene, Kathleen Hanna found fame as both a feminist and a punk icon. Fronted Bikini Kill, Le Tigre, and, most recently, The Julie Ruin, Hanna captivated audiences with her snarl and penchant for pushing societal norms. Between her activism and role in helping to create third-wave feminism, Hanna is regarded as one of the most influential women in rock.
10: Lita Ford (The Runaways)
Having burst onto the scene as the main shredder for female rock pioneers The Runaways, Lita Ford quickly established she was frontwoman material after the group flamed out and she embarked on a hugely successful solo career. During the heyday of hair metal, Ford was one of the few women to star in her own videos rather than appear as a prop. She could go toe-to-toe with any of her male peers on the axe and had the pipes to pull off all those power ballads, all while doing it in six-inch heels. "Larger Than Life," indeed.
Lita Ford - Playin' with Fire
9: Janis Joplin (Big Brother And The Holding Company)
First gaining recognition as a member of the psych-rock band Big Brother And The Holding Company, Joplin quickly ascended from being one of the best female rock singers of the 60s to become one of the best rock and blues singer-songwriters of all time. After two records with The Holding Company she pursued a solo career, adding songs such as "Mercedes Benz" to a legacy that already included "Down On Me" and "Ball and Chain." While she died of a heroin overdose at the age of 27, Joplin's voice has never been forgotten; she was posthumously inducted into the Rock And Roll Hall Of Fame in 1995.
8: Chrissie Hynde (The Pretenders)
As the frontwoman of The Pretenders, Chrissie Hynde has been a fixture on the rock scene since 1978 and, throughout the decades that followed, has consistently stood among the best female rock singers. Over the course of her career, Hynde has collaborated with everyone from Cher to Frank Sinatra, and, as part of The Pretenders, was inducted into the Rock And Roll Hall Of Fame in 2005. Her bold stage presence and feminist energy have made her an inspiring figure in the music industry.
7: Ann Wilson (Heart)
With their band Heart, sisters Ann and Nancy Wilson were behind some of the biggest rock anthems of the 70s and 80s, including the scorcher "Barracuda." With her bombastic vocal range and edgy look, Ann Wilson easily transitioned to the 80s, releasing hit power ballads such as "These Dreams." While never formally taught, Wilson has one of the most distinct voices in rock – no wonder it's so hard to hit those notes at karaoke.
Heart - "Barracuda" (1977)
6: Grace Slick (Jefferson Airplane)
Since joining the pioneering psych-rock group Jefferson Airplane in 1967, Grace Slick became a formidable force in rock. Earning her stripes as one of the best female rock singers in history, she embodying the sex, drugs, and rock'n'roll lifestyle and out-partied all her male contemporaries. With a mouth like a sailor and charisma for days, Slick was a disarming presence and became the poster child for the Summer Of Love. She would continue with Jefferson Airplane through various guises over the decades, and is behind some of the group's most iconic hits.
5: Tina Turner
Throughout her career, Tina Turner has perfected the art of blending pop with soul-filled rock music. She crossed genre and racial lines at a time when no one else could, and, with her signature raspy vocals and unstoppable energy, she makes each song her own. Whether she's crafting arena pop classics such as "What's Love Got To Do With It" or giving The Rolling Stones a run for their money at Altamont with her cover of Otis Redding's "I've Been Loving You Too Long," Turner remains an inimitable talent among the best female rock singers.
4: Joan Jett (The Runaways, Joan Jett And The Blackhearts)
Dubbed "The Queen Of Rock'n'Roll," Joan Jett's legacy stems from founding The Runaways with Lita Ford, Cherie Currie, Jackie Fox and Sandy West, and then her band Joan Jett And The Blackhearts. A staunch feminist, Jett made her mark in music with songs such as the guitar-punk "Bad Reputation" and The Blackhearts' rendition of The Arrows' song "I Love Rock'n'Roll." In 2015, she received a long-overdue accolade: an induction into the Rock And Roll Hall Of Fame for her work with The Blackhearts.
3: Stevie Nicks (Fleetwood Mac)
From her start in Fleetwood Mac to her solo releases, Stevie Nicks has become rock royalty. Known for her mystical persona and concert storytelling, Nicks has been lauded as one of the most prolific singer-songwriters in history. While she was inducted into the Rock And Roll Hall Of Fame in 1998 as a part of Fleetwood Mac, her status as one of the best female rock singers of all time was underlined when she entered that HOF as a solo artist in 2019.
2: Debbie Harry (Blondie)
As the lead singer of Blondie, Debbie Harry become a punk icon in the New York City rock scene. Touting sexuality, style, and spunk, she was also responsible for some of the most legendary hits of disco's heyday, among them "Heart of Glass" and "Rapture." While Harry went solo for a while and Blondie has been on and off hiatus for years, the group recently reactivated to tour in support of their 2017 release, Pollinator.
1: Patti Smith
Punk poet Patti Smith needs no introduction. Her blending of rock and poetry on her 1975 debut album, Horses, made her an iconic figure in rock, particularly the NYC punk scene. Generations of fans venerate her as one of the best female rock singers of all time, while Smith has also become an author lauded for her many literary works, especially her memoir, Just Kids. Like so many of the greatest rock musicians, Smith was inducted into the Rock And Roll Hall Of Fame, and continues to be an icon for all aspiring musicians.
Looking for more? Discover the best female guitarists of all time.