Blondie
With each passing album, they expanded their horizons, sensed the beginnings of rap and embryonic hip hop and finally emerged as an act that could swing from polished disco to the highest grade of pure pop.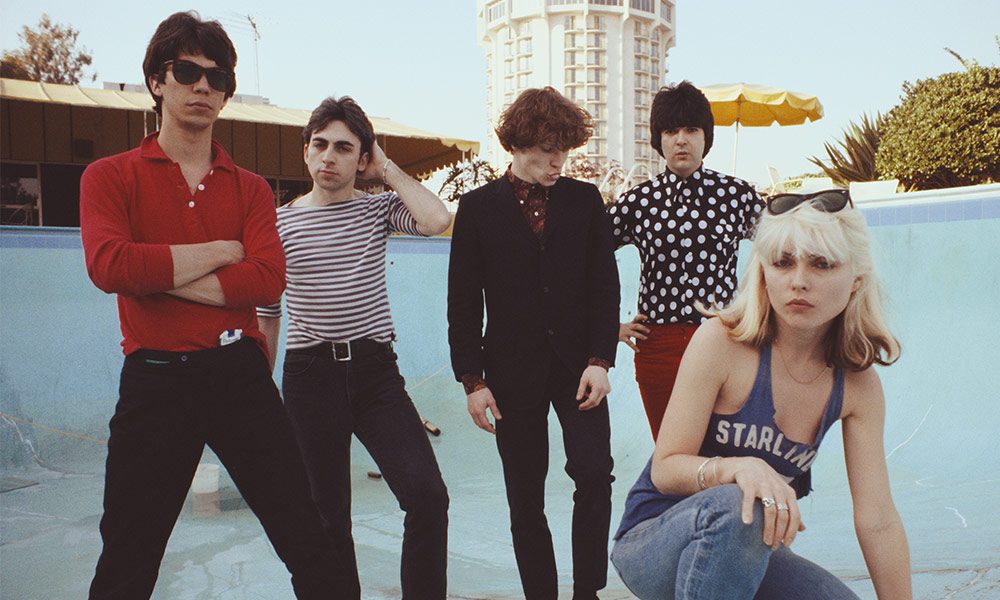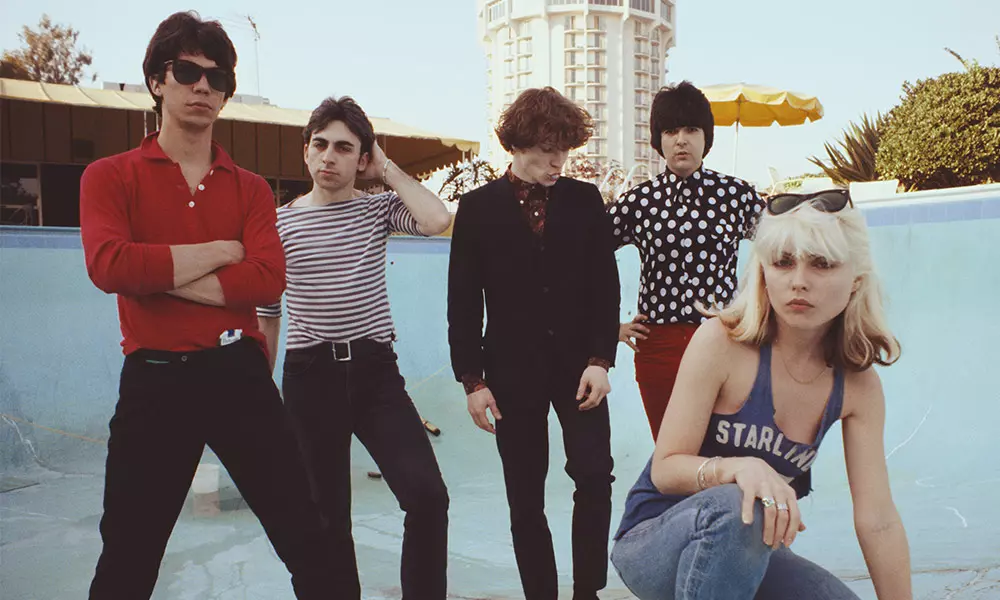 Blondie, as they always say, is a band. And far more than that. From 1976 to 1982  Deborah 'Debbie' Harry, her partner Chris Stein, Clem Burke, Jimmy Destri and Gary Valentine (there would be occasional line-up alterations) pioneered a pathway that began in New York's new wave and punk environs. With each passing album, they expanded their horizons, sensed the beginnings of rap and embryonic hip hop and finally emerged as an act that could swing from polished disco to the highest grade of pure pop. On albums like Plastic Letters, Parallel Lines and Eat to the Beat, Harry got inside the self-conscious facade of pop and inhabited the world of the urban heroines she sang about. She was the era's 'It' girl, the poster babe who gave the group their name when the others noticed passing truckers hailing her 'Hey Blondie!' But she was also beyond pin-up.
Harry was an inspiration – to Madonna for one – because she managed to translate a New York club phenomenon for those who'd never even set foot in that city and take it to the wider world. In fact, initially, Blondie were more successful in Europe and Australia than their hometown where their status was jealously guarded. Yet they couldn't be tied down: they grew up with a love for pop history and wanted to make their own. Their singles were trailblazers; slices of pure plastic passion and the rest of the media fell into place. A savvy bunch, they sold a lot of albums without ever selling out or insulting their audience. For that, they gained kudos and much affection and more significantly now their music lives on.
Blondie came out of the legendary NYC scene that centred on clubs in the Bowery and uptown, from CBGBs to Max's Kansas City and the Mercer Arts Centre. Their roots lie in The Stilettos who operated in a post-New York Dolls environment, the Manhattan bar rock equivalent of British pub rock. Stein and Harry (she'd played in a folk group called The Wind in the Willows in the very late sixties) named themselves Angel and the Snakes but once that became Blondie the rest fell into place.
The debut album, Blondie, was on independent Private Stock. Not successful at first Blondie were snapped up by Chrysalis who reactivated the disc and put out a revised single – 'Rip Her To Shreds' and 'X-Offender' – whose video (the promo format was in its infancy) was a hit Down Under.
The British new wave scene makers then picked up on Blondie when it was noticed their producers were Richard Gottehrer, Alan Betrock and Craig Leon who all had garage rock credibility. Meanwhile, the radio picked up on strong tracks like 'Man Overboard' and 'In The Flesh', both featuring vocal backups from Ellie Greenwich, the woman who discovered Neil Diamond and wrote classics hits for Phil Spector's girl groups. In that sense, Blondie covered the bases. Evidently, they understood how to give past sounds and production values a modern twist and that made them a more reassuring proposition.
Second album Plastic Letters (1978) was an instant hit and after hitting the UK's top ten it would eventually go Platinum. Not hard to see why. Pop genius shone throughout. Notable songs include 'Denis', a gender-bending switch on the original Denise by Randy and the Rainbows, and '(I'm Always Touched by Your) Presence Dear' (a parting gift from bassist Valentine) whose old school title couldn't disguise a number that pointed to the band's dance future. Meanwhile, the lesser-known cuts like the headline steal 'Youth Nabbed As Sniper' and 'Contact in Red Square' showed Stein and Destri adopting a cut-up lyrical method. The remaster is especially worthwhile since it includes the first known demo of future smash 'Heart of Glass' from 1975, even then known as 'The Disco Song'.
America had to give and duly crumbled when the magnificent Parallel Lines was released in autumn 1978. Having bid Gottehrer a tearful adieu Blondie went for broke, hiring the British producer Mike Chapman to give them a makeover and a glossy, radio-friendly pop sheen. The results were staggering. Hooks to die for and a knowing immersion in classic pop culture now replaced the last vestiges of art-rock. The album sold 20 million copies and contains a string of hits " 'Picture This', 'Hanging on the Telephone', 'Heart of Glass', 'Sunday Girl' and 'One Way or Another'. For anyone else, this would be a Greatest Hits. It remains a five-star event and is generally considered to be the moment when the USA finally 'got' the whole new wave thing. In that regard, Blondie opened the doors for an entire invasion. It's worth noting too that 'Heart of Glass' signalled another sea change since it adapted rhythms from Kraftwerk and the Bee Gees long before anyone else would. The Deluxe Collector's Edition includes Harry's French-language vamp on 'Sunday Girl', excellent chanson, and stellar club remixes of which the dance floor take on 'Fade Away' and 'Radiate' makes it worth the price of admission alone. A seriously recommended investment.
Blondie retained what some called their romantic fatalism for the equally successful Eat to the Beat (1979), spending a year on the US charts and hitting number one in Britain. Chapman now moved Blondie to The Power Plant in New York and was encouraged by Stein's decision to incorporate the group towards reggae, funk and rap. The hits keep on coming: 'Dreaming', 'Union City Blue', 'The Hardest Part', 'Call Me' and 'Atomic'. Resistance was futile. Blondie had gone from club to cult to underground to word of mouth and were now the mainstream's new big thing. The songs weren't just great they had back-stories. 'Atomic' was a weird Spaghetti Western hybrid and 'Call Me' arrived via Harry's collaboration with Giorgio Moroder on an idea he had called Man Machine. The finished song was used as the main title piece in the hit movie American Gigolo and became the group's biggest-ever single.
Autoamerican (1980, recorded in Los Angeles) is another very cool diversion – Blondie's 'serious' album. Themes including car culture and the polarity of the East and West Coast informed some material but there's nothing tough to listen to, only more ravishing beauty in the shape of their reggae cover, 'The Tide is High', and the funk rock, jazz and rap of 'Rapture', a real ear-opener then and now. The lovely sax break is from Tom Scott and that's Turtles Howard Kaylan and Mark Volman on 'T-Birds', written by Englishman Nigel Harrison (a recent recruit) and Debbie wearing her Californian hat.
The Hunter  (1982) would be Blondie's last album of new material for five years and is loosely a concept. Although it marked the end of Blondie's first era as a global pop fixture The Hunter is studded with great songs, albeit with an atmosphere of change in the ranks. 'For Your Eyes Only' was pitched as the theme song for the Bond film but it was the calypso-tinged 'Island of Lost Souls' and the stark 'War Child', written about unrest in the Middle East and Cambodia that got the airplay. Other goodies are hidden within; there's a fabulous version of Smokey Robinson's'The Hunter Gets Captured by the Game' and some of Harry's most refined lyricism on 'Orchid Club', 'Dragonfly' and the Beatles lament, 'English Boys', written with John Lennon's death in mind.
Aside from the usual bonus cuts on the main body of albums, there are terrific collections to sample. Atomic: The Very Best Of Blondie, Singles Collection: 1977 – 1982 and Desperately Seeking Susan: The Original Blondie Hits, are invaluable sources for commercial material, fantastic oddities and rare items. Blondie at the BBC offers great radio sessions. The live albums Live: Philadelphia 1978/Dallas 1980 and Picture This Live capture this extraordinary group at the height of their powers.
Suffice to say that the best of Blondie never fades away. Pop music doesn't get any better than this lot. Their legacy is in the groove.
Format:
UK English