Fergie
Navigating the trek from a huge hit group to solo success is treacherous one – but Stacy Ann Ferguson has a track record of making things work.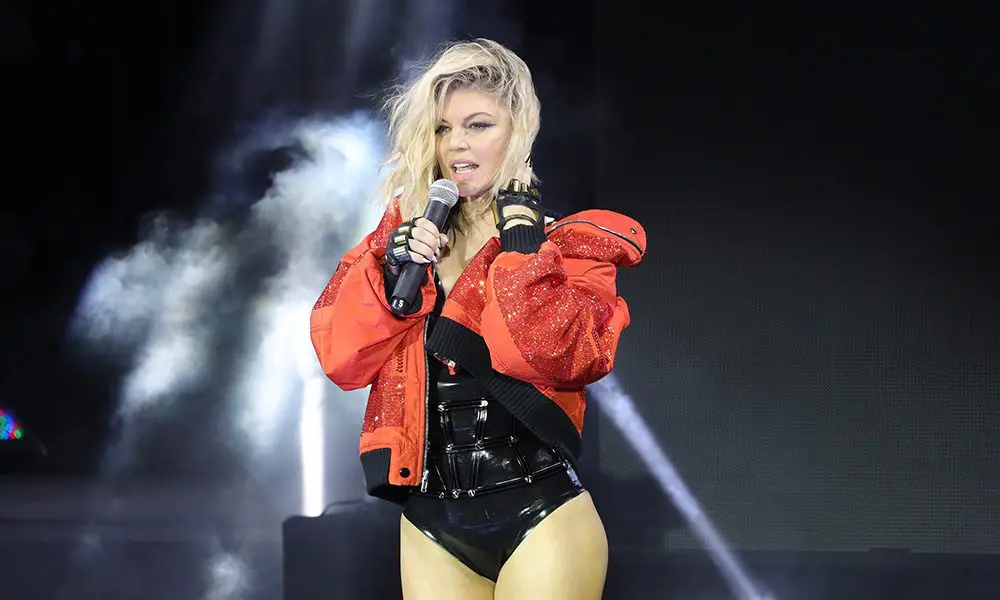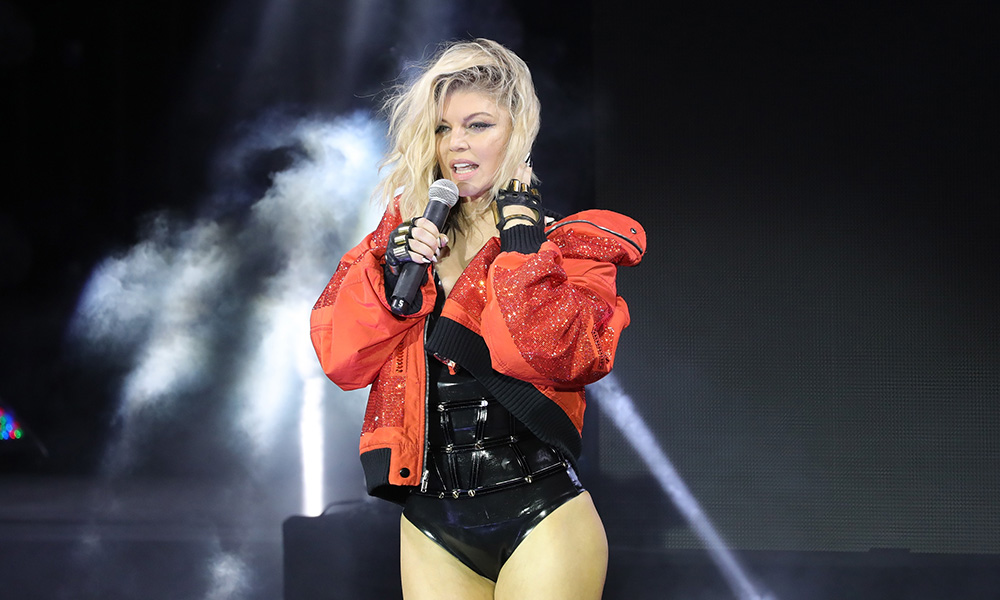 Navigating the trek from a huge hit group to solo success is treacherous one – but Stacy Ann Ferguson has a track record of making things work. That her first solo project, 2006's The Dutchess, arguably outperformed all of The Black Eyed Peas' releases to that date consolidated her reputation as one of pop's principal players. That she's taking so long to release a fully-fledged follow-up should surprise no one. Now in her 40s, "Fergie" is an artist armed with the confidence to take her time.
Born in California in 1975, evidence suggests Stacy was an outstanding student. A straight A-grader with an early interest in pursuing a career in the arts, her first professional gigs included voiceover work for cartoons before she committed, aged just nine, to a recurring role as Stacy in the American TV series Kids Incorporated. She was in good company – Martika, who scored a US No.1 with 'Toy Soldiers' in 1989, and actors Mario Lopez and Jennifer Love Hewitt were also in the show. Stacy had appeared in the pilot and ended up featuring in the show's first six seasons, making her the longest-serving member of the cast. Her final appearance in 1990's 'Karate Kids' episode saw Stacy perform a cover of Donna Summer's 'This Time I Know It's For Real'. That impressive performance appeared to signpost the direction of travel for Stacy. As the show was put on a year-long hiatus, Stacy was moving on.
Working with fellow Kids Incorporated star Renee Sandstrom and vocalist Stefanie Ridel, Stacy formed a band, first called NRG and then rebranded Wild Orchid. Securing a record deal proved a struggle at first and a fourth member was briefly recruited in a bid to help them break through. When they were finally signed in 1994, Wild Orchid were back to a three-piece, but it took another two years for their debut single to secure a release. 'At Night I Pray' was a solidly produced slice of mid-90s soul-pop but it faltered on the Billboard charts, peaking at a relatively modest No.63. The album was pushed back to give the group another shot at a hit single. 'Talk To Me' came out in January 1997 and edged further up the Hot 100 stateside to secure them a No.48 hit but, more significantly, a Top 10 dance placing. This was the launchpad the band needed to get their self-titled debut album out and, while it failed to challenge the omnipresent Spice Girls, it still sold solidly around the world and secured Wild Orchid a handful of award nominations.
The following year's Oxygen seemed more of a rush job, despite the production support of NSUNC's JC Chasez. Lead single 'Be Mine' stalled outside the Hot 100 and, despite some strong promotional opportunities with fashion brand Guess, and a spell hosting a music game-show, the album flopped. Wild Orchid's third album, Fire, was a move towards more dance-oriented material, with JC Chasez again assisting on a handful of tracks. First single 'Stuttering (Don't Say)' did moderate business across the globe, but again spluttered to a halt outside the all-important Hot 100.
When Wild Orchid pulled out as the openers for NSYNC's epic No Strings Attached tour, it effectively signalled the end for an act that never quite seemed able to get properly off the ground. This bleak period did offer one pivotal opportunity, however: in May 2001, a Minneapolis radio station hosted a concert that saw Wild Orchid billed with The Black Eyed Peas, an LA-based band also looking for a commercial breakthrough after two studio sets. It would be some months before that chance meeting could be capitalised on, but September saw Wild Orchid dropped from their label and Stacy seized the opportunity to leave the act, which struggled on as a duo for one final release.
For her appearance on The Black Eyed Peas' 2003 release, Elephunk, Stacy was now billed as Fergie, and her distinctive, solidly commercial vocal performance helped land the band that elusive breakthrough smash. 'Where Is The Love?' became the UK's biggest seller of the year and performed spectacularly around the world, including the US, where it peaked at No.8. Justin Timberlake's involvement certainly didn't harm the track's chances of being a hit, but the international follow-up, 'Shut Up', which had essentially been Fergie's try-out for the group, had nothing to do with the former NSYNC-er and was another smash. Though it never made a single release in the US, the song hit the Top 10 almost everywhere else. Two further singles consolidated the band's breakthrough and helped Elephunk shift nine million copies around the world.
A relentless touring schedule was the backdrop for the recording of The Black Eyed Peas' fourth studio set, Monkey Business, which came out in May 2005. The first single, 'Don't Phunk With My Heart', saw the campaign off to a great start and secured the group its first Top 3 hit in the US, but the reviews were less kind to this album and the follow-up single, 'Don't Lie', failed to break the Top 10. 'My Humps' may never have been considered as a single if stateside radio programmers hadn't picked up on its charismatic – if controversial – charm; however, it proved to be the album's biggest success and lasted nine months on the Billboard charts.
While the touring continued, Fergie was preparing for her first solo project. Her first single, 'London Bridge', achieved what no The Black Eyed Peas release had managed to date – that coveted top billing on the US charts. The song soared up the Billboard listings – on its second week, it leapt a staggering 79 places; on its third, it hit No.1 and was to stay there a subsequent fortnight. With its distinctive Marc Webb-directed video, it cemented Fergie's status as an international star and the track did very well around the world in the weeks leading up to the September 2006 release of Fergie's first album, The Dutchess.
That eclectic 13-track set was supported by a wealth of collaborators – most notably bandmate will.i.am, who helped produce eight of the album's songs, which veered erratically from one genre to another while effortlessly maintaining a cohesive commercial foundation. Her love of classic R&B and strands of edgier hip-hop gave it a particular urban sensibility that performed especially strongly stateside. 'Fergalicious' was picked as the second single and will.i.am performed on the track with her and also appeared in the Willy Wonka-inspired video. The track hit No.2 in the US, continuing Fergie's hit run.
Ludacris joined her for the third release, 'Glamorous', which saw Fergie back at the top of the US Billboard charts when it was promoted at the start of 2007. Though it had been picked as the second single in the UK, the song failed to make the UK Top Five and again proved slightly less popular in Europe than across the Atlantic and in Asia. Her fortunes turned around spectacularly when the album's fourth release, Big Girls Don't Cry, became Fergie's biggest international hit so far. This country-tinged ballad even ended up the year's biggest seller in Australia. It peaked at No.2 in the UK, was yet another stateside chart-topper, and holds the distinction of being her most downloaded song to date.
'Clumsy' was picked as the album's next single and landed her a fifth straight Top 10 US smash, the first time this had been achieved by a debut album since Milli Vanilli's emergence at end of the 80s. Appropriately enough, 'Finally' was picked as the last single from the project, getting its belated release in February 2008. Former bandmate Stefanie Ridel earned a writing credit on the song, along with John Legend, who would perform the track with Fergie at the Grammys. This finely tuned ballad failed to make much headway on the listings – unsurprisingly, given its late chance at chart stardom – but remains an undisputed highlight of the album.
It was soon time for a return to the day job and while juggling a handful of acting projects, including a role in the Hollywood musical Nine, Fergie was back recording with The Black Eyed Peas for The END. That album had been preceded by March 2009's 'Boom Boom Pow', a huge EDM-influenced track that finally secured the group that elusive US chart-topper (it was to perform as strongly in the UK). A collaboration with David Guetta on 'I Gotta Feeling' proved their biggest smash to date, enjoying a staggering 14 weeks on top of the Billboard listings and securing them a Grammy for Best Pop Performance By A Duo Or Group With Vocals. The END also grabbed a Grammy for Best Pop Album and sold more than 11 million copies worldwide, supported by six single releases in all.
2010 saw the release of The Beginning, a less successful project than The END, despite landing the band another UK chart-topper with 'The Time (Dirty Bit)'. Two subsequent singles, 'Just Can't Get Enough' and 'Don't Stop The Party', failed to drive the album's sales to match previous successes in the UK or elsewhere and it looked like the party truly was winding when down when it was announced the group was taking an indefinite hiatus.
By now Fergie had fragrance launches to her name and had married actor Josh Duhamel. Her son was born in 2013, and it was something of a surprise when 'LA Love (La La)' was released in late 2014 without a major album to support. The track performed respectably in the US, where it peaked at No.27, but did better in the UK, where it hit No.3. Recent concert dates, including a slot at Rock In Rio Lisboa 2016, suggest that Fergie's musical renaissance may be just around the corner, but this lady is keeping everyone waiting for now. She's in no real hurry and has little left to prove, but one thing's for certain: she'll be worth the wait.
Format:
UK English