Robbie Williams
The award-winning British pop singer and songwriter has found great success over his multi-decade solo career.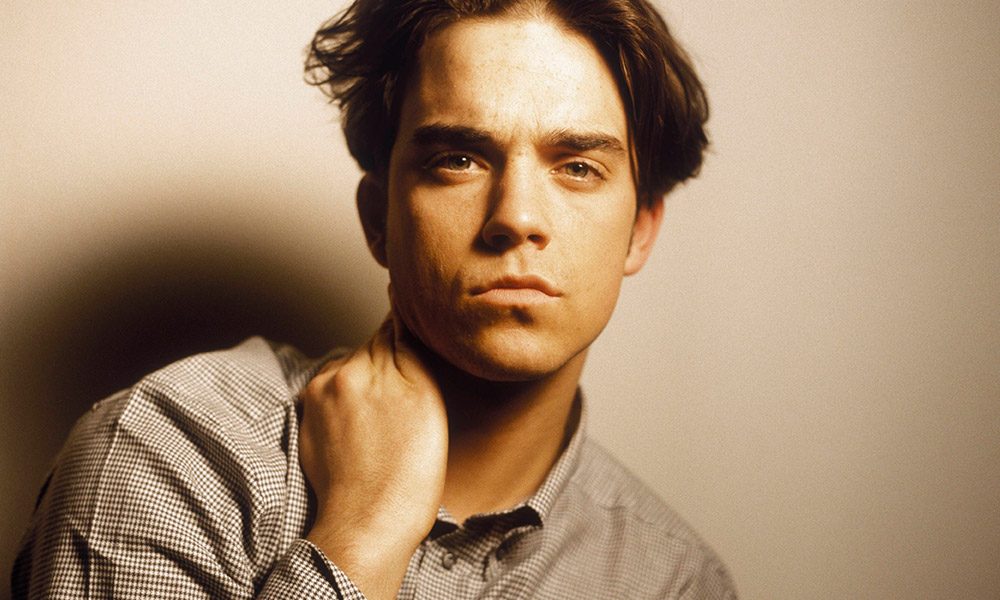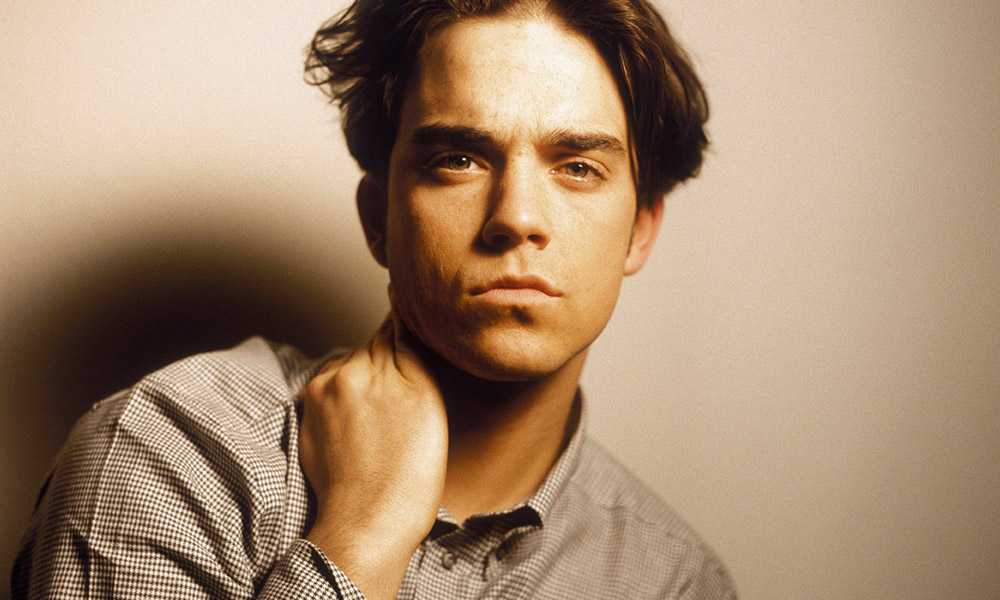 One of the great British entertainers in pop history Robbie Williams is synonymous with releasing classic albums, more massive hit singles than you can shake a stick at – "Angels", Millennium", "Rock DJ" have become party anthems and accepted standards – and for perfecting a brand of entertainment that appeals across the board to people of all ages. While he rose to fame as a key member of Take That – of course he is back with that fine group today – Williams carved out his own career thanks to phenomenal albums like Life Thru a Lens, I've Been Expecting You, Sing When You're Winning and his well-received swing escapades, the sum total of which has given him sales in excess of 77 million and helped the man garner a staggering 17 BRIT awards, far more than any other artist. He is also in the Guinness Book of Records for having sold 1.6 million tickets in a single day to accompany his Close Encounters Tour. He is in the UK Music Hall of Fame and was voted the Greatest Artist of the 1990s.
Parlaying all that talent across other fields, Robbie is much in demand for his acting skills and voiceover work; he is an accomplished producer, a damn good footballer and father of two. And the lad's still only 40 years old. Anything he can't do? Well, we haven't seen him walk on water recently but he does have the freedom of his native Stoke-on-Trent where there is a tourist trail and several streets named in his honour. That is true fame. He is, after all, a Triple-A celebrity and for once here's someone who can talk the talk and walk the walk.
Born of Anglo-Irish stock Williams seemed destined to enter the world of show business when he took the role of the Artful Dodger in a school production of Oliver! and started to show prowess as a singer and dancer. At 16 he was the youngest member of Take That, the outfit he joined in 1990 and helped transform them from standard Boy Band fodder into something with integrity and household appeal that has survived nigh on 25 years. He sang the lead on such Take That hits as "Everything Changes" and "Could It Be Magic" before extricating himself to pursue his solo dream. His first single was a slow-burning cover of George Michael's "Freedom" but his partnership with Guy Chambers was a more significant turning point. Already a fixture in tabloid columns and on TV stations Williams' effervescent personality made him an instant hit with the public and such is his charisma there was no point in the snootier world of rock criticism ignoring him. They did so at their peril. The debut album, Life Thru A Lens would go on to sell 2.4 million copies and is currently certified 8xPlatinum. Small wonder. The hits were so strong that everything else fell into place. "Angels" and the signature tune "Let Me Entertain You" were and are natural crowd pleasers but they are way more than that. They have the memorable hooks and the emotional depth of classic pop.
While the title of Life Thru A Lens could be construed as indicative of Robbie's life in the public gaze there was still an element of "can this be sustained?" No worries once the Bond-inspired I've Been Expecting You arrived complete with trademark raised eyebrow a la Roger Moore on the cover. Mixing elements of cheeky, chappy and extreme chutzpah this disc is a 24-carat marvel. "Millennium", which borrows well from John Barry's theme music for You Only Live Twice, was his first British number one ("Angels" hit number two) and the Karl Wallinger/World Party-penned "She's The One" duplicated that feat – as indeed did World Party's original. Just as good is "No Regrets" – featuring Neil Tennant of Pet Shop Boys and Neil Hannon of The Divine Comedy.
Ostensibly a fond adieu to the rest of Take That, in recent years the lyric has been altered to add a far more positive spin. Proving that he wasn't just a pretty face either Williams was all over the writing with Chambers and they'd formed a formidable alliance that swept them through Sing When You're Winning.
Now, this is again a total recommendation. It's well worth discovering for the tracks "Supreme" and the ferociously energetic "Rock DJ", itself inspired by Robbie's UNICEF mentor, the late Ian Dury. Around this time the Williams effect – where everything he touches turns to gold (or multi-Platinum) really does kick in and his fame now is such that he can boss massive crowds in Europe, Australasia and Latin America.
The track "Kids" is a collaboration with Kylie Minogue (they toured together in 2000) while "Better Man" shouldn't be overlooked – it's a first-rate ballad in any language, including Spanish because by now Williams' was savvy enough to offer multilingual versions of key songs. Smart chap.
The all dressed up and somewhere to go brilliance of the standards styled Swing When You're Winning, where the Robster tackles "Somethin' Stupid" as a duet with Nicole Kidman, revived that lovely slice of bittersweet easy listening for a new generation or two. Never lacking ambition Williams also gets into character for "Have You Met Miss Jones?" "One For My Baby" and an audacious 'duet' with Frank Sinatra on the perennially lovely "It Was a Very Good Year". The Royal Albert Hall show that launched this extravaganza has gone on to become one of the biggest and fastest-selling DVDs of all time. The album? Oh, only 2 million and something sold so far. Nothing fancy.
On Escapology (2002) Robbie makes inroads into the US market, taking more control of the writing and still turning in the best selling album of the year. Unusually, the biggest hit on this recording is "Feel" where the demo is used rather than anything grander. Once again the boy done good because this is his biggest international hit.
Following a hiatus from studio work, we rejoin Robbie for Intensive Care (2005) where he is now teamed up with Stephen Duffy of TinTin and Lilac Time repute. While all his albums to this time have been packed with obviously immediate material Intensive Care starts to offer a more introspective and mature look at life in the modern age for a man entering his thirtieth years as the biggest pop star on the planet. The songs, co-written with Duffy, take Williams down different avenues musically and lyrically and the standouts include "Tripping", "Make Me Pure", "Advertising Space" and "Sin Sin Sin". But if anyone thought this meant the outcome would be a difficult album they were wrong. Again the sales are phenomenal. As with most of the Williams oeuvre, this is available in Special and Deluxe formats with a wealth of TV appearances to capture the moment in this instance.
Never overly anxious to stay in one place Robbie's Rudebox surprised those who didn't think he could embrace dance technology with such ease. Working with men of the zeitgeist like Mark Ronson, William Orbit, Pet Shop Boys, Joey Negro and Soul Mekanik this is by far Robbie's most eclectic disc. He writes with the Pet Shop Boys, he covers Stephen Duffy's "Kiss Me" and Manu Chao's "Bongo Bong and Je ne t'aime plus". This album didn't exactly slip through the net (hardly likely since it has so far gone Platinum in 15 countries) but it's one we feel deserves reappraisal.
Likewise, Reality Killed the Video Star (2009) produced by Trevor Horn and utilising many of the Sarm/ZTT personnel associated with this esteemed British control man. "Morning Sun" written with James Bond lyricist Don Black is about the perils of stardom and was initially penned in response to news of Michael Jackson's death. It sets a standard for smart writing throughout with "Bodies" and "You Know Me" displaying maturity and wit that is to be expected from such a consummate artist.
Take the Crown (2012) is the ninth studio album,  so one might imagine his star is waning. No, sir. Look what happens! The lead single "Candy", written with Take That's Gary Barlow, goes straight to number one. This guy is here for the long haul, shifting the paradigm, working with Australian musicians, joining up with Irish producer Jackknife Lee, and taking time to return to the big London stage at the O2 Arena where more box office records topple in his wake.
Swings Both Ways is the second instalment in his love affair with Broadway and the classic song era although this time many of the tracks are originals and Guy Chambers is back onboard. Guests include Lily Allen, Rufus Wainwright, Michael Buble and Kelly Clarkson. It's a very swank and swinging affair.
As always when we have an artist of Robbie Williams's stature there are numerous quality anthologies and other artefacts worth your time. Greatest Hits and In And Out of Consciousness: Greatest Hits 1990-2010 cover a sizeable chunk of golden brilliance while Robbie Williams: Classic Album Selection is an authentic gimmick-free box set of the first five.
Better mention Live At Knebworth had we not?! This 2003 document is legendary and it seems like everyone owns a copy. If you don't then join the millions who made this the fastest selling live album bar take That's The Greatest Day.
And that brings us full circle. Mr Williams … what is there more to say? He's a national treasure with the keys to the magic kingdom. Let him entertain you. Resistance is futile.
Words: Max Bell
Format:
UK English