Nat King Cole's 'Straighten Up and Fly Right': More Than A Mere 'Jive Ditty'
The far-reaching song inspired the African-American military pilots who fought in World War II, and it went on to enter the Grammy Hall of Fame.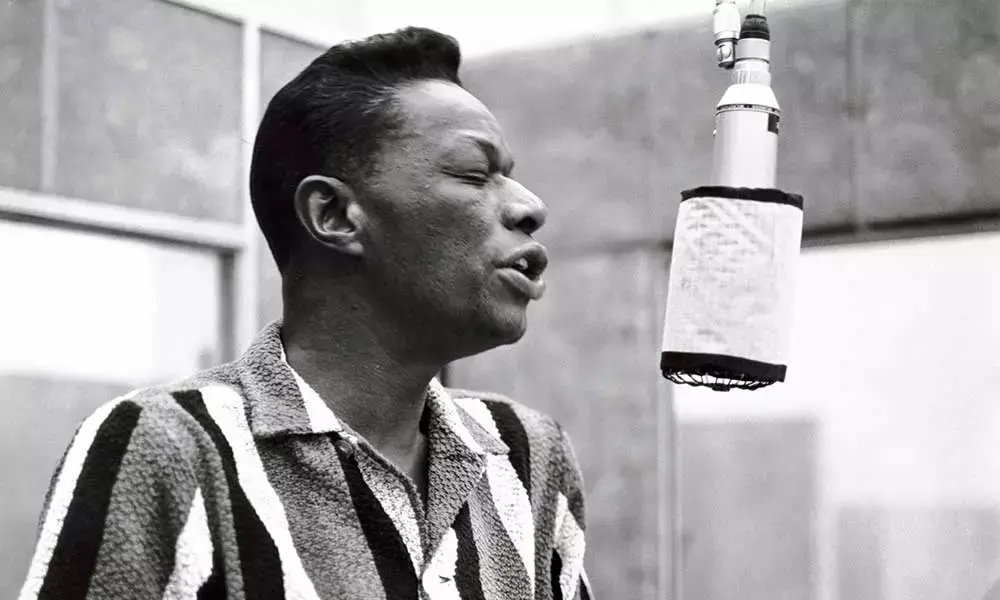 In the years before Nat King Cole became one of the leading solo vocalists in America and around the world, there was a song that represented the high point of his achievements with his jazz trio.
It would even inspire the African American military pilots who fought in World War II and became known as the Tuskegee Airmen, and it went on to enter the Grammy Hall of Fame. For Black History Month, this is the story of "Straighten Up And Fly Right."
Straighten Up And Fly Right
Cole was in his early 20s when he formed the King Cole Trio in 1939, and with guitarist Oscar Moore and Wesley Prince on bass (later replaced by Johnny Miller), their reputation swiftly soared. Signed by Capitol Records, they made their first appearance on a Billboard chart in November 1942 with "That Ain't Right," which hit the magazine's Harlem Hit Parade and went on to spend a week at No.1.
That release didn't cross over to the pop listings, on which the Trio appeared briefly for the first time in late 1943 with "All For You." That became another chart-topper in the rhythm and blues market. But their next 78rpm release would be the one that outsold all their others.
"Straighten Up And Fly Right" was written by Cole and lyricist-publisher-promoter Irving Mills. It received an early boost when it was part of the soundtrack of the late 1943 movie Here Comes Elmer, a comedy musical starring Al Pearce. The Trio's recording made both the R&B and pop charts in April 1944, giving them a third consecutive No.1 on Harlem Hit Parade and a No.9 pop success.
A tale of buzzards and monkeys
The memorable title of the song was described by Billboard as the "newest Harlem catch phrase to catch on in a big way." The magazine praised the Cole Trio's original as a "contagious jive ditty," and also recorded that the lyric was based on the "fanciful tale of a hungry buzzard and a monkey having other thoughts than becoming "feast food."
Within two months, the Andrews Sisters were on the bestsellers with their Decca version of the song, which went on to be covered repeatedly, by such artists as Lloyd Price in 1961, Marvin Gaye (1965), Linda Ronstadt (1986), Nat's daughter Natalie in 1991, and Diana Krall in 1993. Robbie Williams included it on his multi-platinum Swing When You're Winning album of 2001, while George Benson cut the song for his 2013 release Inspiration — A Tribute To Nat 'King' Cole.
Listen to the best of Nat King Cole on Apple Music and Spotify.
Such was the immediate and far-reaching impression made by "Straighten Up"  that it became a call to arms for the men of the 332nd Fighter Group and 477th Bombardment Group of the US Army Air Forces, popularly known as the Tuskegee Airmen.
As they went into battle, one airman would say "Straighten up…" and another would add "…and fly right." That acknowledgement of Cole's unexpected contribution to the war effort was enacted in the 1995 HBO movie tribute The Tuskegee Airmen, starring Laurence Fishburne.  
Buy or stream "Straighten Up And Fly Right" on Ultimate Nat King Cole, which was released in 2019 as part of Cole's centenary celebrations.