George Benson
One of the greatest guitar playing crossover artists of all time, the ten times Grammy Award winner George Benson is a master of blues, jazz, smooth jazz, pop, funk and rhythm and blues. Oh, he's also a soul man too…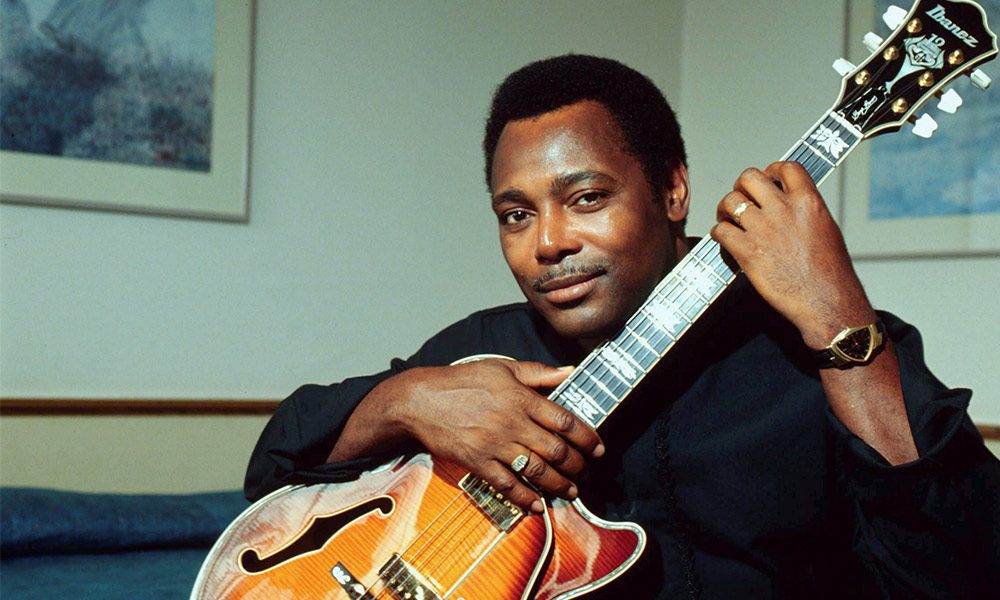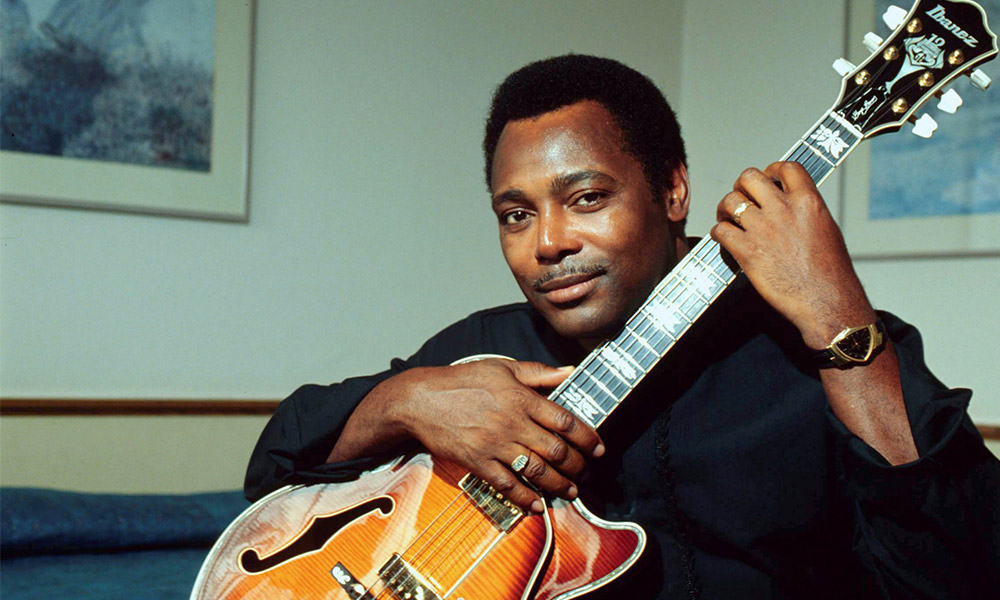 One of the greatest guitar playing crossover artists of all time, the ten times Grammy Award winner George Benson is a master of blues, jazz, smooth jazz, pop, funk and rhythm and blues. Oh, he's also a soul man too – with a cool, clean vocal style that underpins his immaculate technique, one that pays homage to such greats as Wes Montgomery and Django Reinhardt.
A child prodigy – his first instrument was the ukulele – Benson has recorded over thirty studio albums and made five live discs for a variety of labels since his debut in 1964 with the groundbreaking The New Boss Guitar of George Benson. Thereafter George recorded another thirteen high-class LPs before he broke out internationally in the mid-seventies with the classics like the #1 Breezin', In Flight and Give Me the Night, all Platinum certified. The 1980s/90s were good to Benson as he unleashed a string of US Jazz toppers like the immaculate Earl Klugh Collaboration and Big Boss Band with the Count Basie Orchestra.
Stylistically George Benson has covered all his natural bases and often returns to his first loves. Hence his most recent album is Inspiration: A Tribute to Nat King Cole where he starts off with a rare taped discovery of himself as Lil' Georgie Benson, tackling "Mona Lisa", then leads an all-star cast, including Wynton Marsalis and Sheila E., on the evergreen "Unforgettable." In fact star names often figure as treasured guests when a George Benson disc is under discussion and the musical world is his oyster as he tackles anything everything from The Beatles' Abbey Road to Jefferson Airplane, The Mamas & The Papas and his beloved Donny Hathaway and Stevie Wonder. Always a draw in concert, Benson retains a following that delight in his easy rest-stroke plucking and chestnut voice. He has a star on the Hollywood Walk of Fame to go with those Grammy Awards, six of which are given in recognition of his instrumental prowess. The man is, it's safe to say, a legend.
Born and raised in Pittsburgh, Pennsylvania George Benson was seven years old when he played his first impromptu show in a corner drug store in 1950. As "Little Georgie" he was a mere ten years old when he made his debut recording, a single called "She Makes Me Mad" for RCA-Victor in New York. After enjoying a partnership with the jazz organist and organ trio bandleader Jack McDuff, the two worked together on Benson's debut, The New Boss Guitar of George Benson with the Brother Jack McDuff Quartet,  where the main man's love of Hank Garland shone through, as did the fact that five of the cuts were self-composed. After a stint working with the producer John Hammond, George moved first to Verve and then A&M. His 1968 album, Shape of Things to Come, charted and signalled a partnership with producer Creed Taylor that endured until 1976. Funk, soul and country permeated his recordings, all extremely well received, but it was his ingenious take on The Beatles, The Other Side of Abbey Road, that turned heads. Featuring Freddie Hubbard, Hubert Laws, Bob James, Herbie Hancock and a host of jazz horn luminaries and string players this five-star release is a marvellous thing: check his version of "Here Comes the Sun"/"I Want You (She's So Heavy)". Spectacular.
1971's Beyond the Blue Horizon introduced a heavier element of jazz fusion as Benson covered Miles Davis – "So What" – and provided some of his finest tunes to date in a quartet setting that was powered along by Jack DeJohnette and Ron Carter – an authentic and brilliant listening experience that is worthy of rediscovery.
The CTI years provide many fine examples of the Benson method. One of the best is Bad Benson (1974) where he finds a guitar foil in the guise of Blue Note artist Phil Upchurch and teams up with brilliant drummer Steve Gadd. Cutting loose on Billy Strayhorn's godlike "Take the 'A' Train" and Paul Desmond's "Take Five" the combo sound ready for chart action with the latter track also shining bright on his In Concert – Carnegie Hall set.
Funk and dance floor pleasers dominate the next batch and George picks up his Grammy for Best R&B Instrumental Performance on "Theme From Good King Bad" in 1977. This era sees a sea-change in ambition and while the Creed Taylor partnership draws to a close what follows sends our man into the stratosphere. The album In Flight, produced by Tommy LiPuma will go triple Platinum while the hit song "This Masquerade" makes George a household name and a major concert attraction. Covering that Leon Russell track was efficacious and the title song, from Bobby Womack, draws George to a bigger crowd altogether and becomes a smooth jazz standard. Needless to say, the many Grammy Awards he won here turned his career on its head.
In Flight and Weekend In LA, recorded live at the West Hollywood Roxy Theatre have a progressive fusion appeal. Benson was quick to alight on the Michael Masser/Linda Creed ballad "The Greatest Love of All", that also appears on the Muhammad Ali biopic, The Greatest. And he stayed on the charts when his version of "On Broadway" made #7 on the pop list and #2 on Billboard's soul chart. Another Grammy-winning delivery this song has since become an AOR standard.
The fine compilation Space mixes some unreleased material with Carnegie Hall highlights. The double-album Livin' Inside Your Love (1979) is another typically polished affair.
Quincy Jones' amazing production for Give Me The Night includes a duet with Patti Austin on "Moody's Mood" and an intriguing take on David "Hawk" Wolinski's "Midnight Love Affair" – Hawk having links to Chicago's James William Guercio and a stint as leader of the hippy anarchic combo Madura.
More Platinum there then and also Gold for The George Benson Collection, a comprehensive account of the better-known tunes with new material like the infectious "Turn Your Love Around", written by Bill Champlin, Jay Graydon and Steve Lukather, with fellow Toto man Jeff Porcaro adding an early use of the Linn LM-1 drum machine.
The Arif Mardin produced In Your Eyes includes the hit "Lady Love Me (One More Time)" and sees Benson firmly centred in the contemporary R&B bag. The soul/funk crossover leaps out on 20/20 (1985) where the Roberta Flack duet on "You Are the Love of My Life" and the original version of "Nothing's Gonna Change My Love For You" keep George on constant heavy rotation.
As does the pop themed While the City Sleeps with its plethora of Narada Michael Walden compositions and modern jazz production, replete with synths and programming.
Moving to GRP in 1996 GB sticks to the trusted on That's Right and Standing Together but look in the credits and you'll generally be surprised at the names he employs as guests – anyone from Nils Lofgren to Lenny Castro. Never likely to stand still he offers the terrific Latin jazz disc, Absolute Benson, in 2000 (with a nod to Carlos Santana)  and reunites with Gadd, features Crusader Joe Sample and covers Hathaway's "The Ghetto". He is a high-class artist, for sure.
For both sides of current Benson try Irreplaceable where you can hear him in R&B mood or smooth jazz and atmospheric, the 2004 Second edition is particularly late night and lovely.
Fans of jazz and scat were delighted when Benson teamed up with Al Jarreau for the 2006 disc Givin' It Up, particularly since this offers a highly contemporary insight into how to merge the old school of Miles Davis and Billie Holiday with up to the minute artists John Legend and will.i.am – using the great Daryl Hall as a bridge. Paul McCartney emerges as a Benson fan by singing on the ensemble's version of Sam Cooke's "Bring It On Home to Me", Jill Scott joins Jarreau to breathe new life into Lady Day's "God Bless the Child" and there's a cracking reading of the Seals and Crofts easy listening classic "Summer Breeze". More Grammies, more great stuff.
Songs and Stories, Guitar Man and Inspiration: A Tribute to Nat King Cole round off our story to date. The Guitar Man set is especially significant for Benson fans as it is available in a variety of formats: standard, Best Buy, Official site, Qobuz/iTunes. Boxing the compass to the tunes of Stevie Wonder, Rod Temperton, Leonard Bernstein and Stephen Sondheim, John Coltrane and Lennon and McCartney, George lets it all hang out and has immense fun tackling Daniel Flores old Champs standard "Tequila" (incidentally the first rock and roll song to win a Grammy in 1959).
We also have a variety of compilations to act as handy introductions with 2015's The Ultimate Collection being the latest and one that is available in 2-CD format with special extended versions and rarities.
Still going as strong as ever is our George Benson. When he's on the road, expect special guest vocalists and a chance to catch his Mona Lisa smile and marvel at the guitar playing genius of the Bossman and his special silky skills.
Words: Max Bell
Format:
UK English