Smooth Jazz: A History Of Mellow Vibes
Smooth jazz is often unfairly maligned, but there's a lot to love in its accessible, mellow soundscapes and flowing melodies.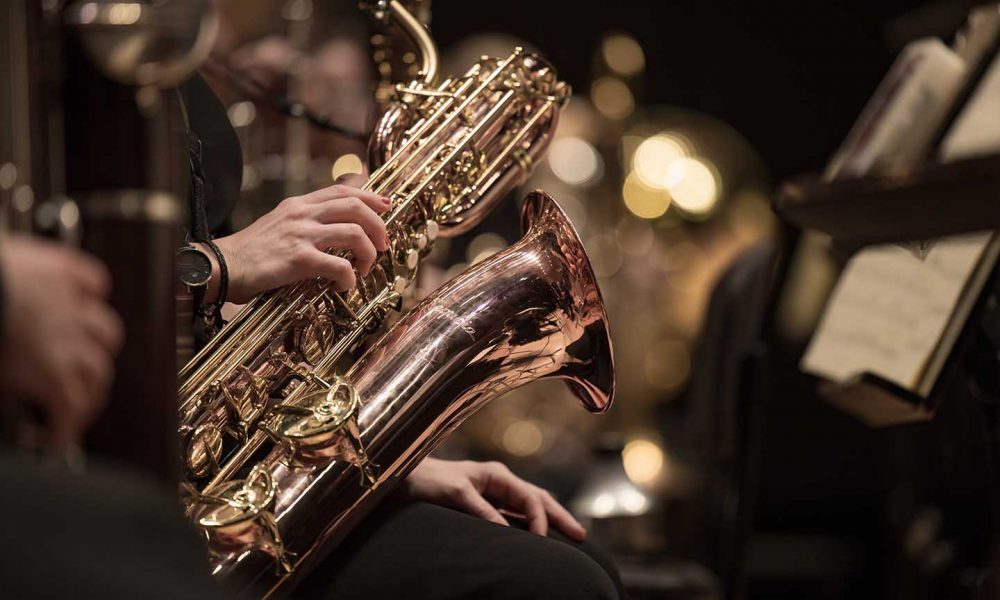 Smooth jazz, when the history books are written, will go down as a much-maligned genre. That's unfortunate, because many of the key practitioners of smooth jazz are supremely gifted instrumentalists whose talent and virtuosity deserve wider recognition.
While you're reading about the history of smooth jazz, take a listen to the Best of Smooth Jazz playlist on Apple Music and Spotify.
Given how inherently smooth it is, it's strange that it should provoke such extreme reactions, but the truth is that it does – especially in ardent jazz fans, the bona fide purists who look down on the likes of Kenny G, George Howard, and Bob James and many more.
But the prevailing animosity towards smooth jazz is mystifying because, sonically, there's nothing intrinsically irritating or upsetting about the music. Far from being as abrasive or challenging as other, more extreme forms of jazz, it's apolitical, rarely subversive, and always exceedingly polite.
Though smooth jazz has some fierce and vociferous detractors, during the peak of its popularity – between the late 80s and early 00s – it attracted a huge audience in America, where it became a highly influential radio format and helped the aforementioned artists sell truckloads of albums.
What is smooth jazz?
For those wondering about the history of smooth jazz, its roots can be traced back to the early 60s. At that time, bebop-influenced jazz had been marginalized by the ascendancy of pop and rock; to remain current, some jazz musicians – guided by record companies and producers looking to stay in the game – began recording instrumental covers of hit tunes of the day. This coincided with the advent of easy listening music and the arrival of the ultra smooth bossa nova sound from Brazil, brought by Antônio Carlos Jobim, João Gilberto, and Astrud Gilberto.
Bossa nova's harmonic sophistication drew inspiration from jazz and it was no surprise that musicians such as saxophonist Stan Getz – one of the leading figures of the West Coast "cool school" of jazz – were drawn to its irresistible beat. When Getz released the album Jazz Samba with guitarist Charlie Byrd, in 1963, it spawned the US hit single "Desafinado" and set in motion a bossa nova wave that ushered in an age of cool, mellow, jazz-infused moods and grooves. For listeners who refused to be seduced by the likes of The Beatles and The Rolling Stones, jazz became an antidote to rock; as the latter got progressively louder and more rambunctious, the former became softer and smoother.
Many others followed in Getz's wake with similar jazz-pop hybrids in the 60s, including guitarist Wes Montgomery, who recorded unashamedly commercial material for producer Creed Taylor's A&M-distributed CTI label. Though some criticized him for it, Montgomery broadened his audience and increased his sales figures. Another guitarist with virtuosic jazz chops, George Benson, joined Taylor at CTI in the late 60s and also became a leading exponent of jazz that reworked then-current pop material.
As the 60s gave way to the 70s, Miles Davis and others ushered in the age of jazz-rock and fusion. Fusion came in many forms: while Miles explored a challenging type of avant-funk, some musicians smoothed out the new genre's rough edges and arrived at a lighter, more commercial and radio-friendly crossover. Keyboardist and arranger Bob James was one of the leading lights of a smoother mode of fusion and enjoyed considerable success with covers of R&B hits, jazzed-up classical music pieces, and striking pop-tinged original material.
Staying relevant
James was just one of a multitude of super-talented instrumentalists with a unique sound that enjoyed crossover success in the 70s with a style of music that was the precursor to what is now called smooth jazz. Others included George Benson (who became a superstar in the late 70s when he moved from CTI to Warner Bros. and began adding vocals to his recordings) and fellow master guitarists Lee Ritenour, Eric Gale, Larry Carlton, and Earl Klugh.
Any history of smooth jazz, however, must mention several brilliant saxophonists, among them David Sanborn, Stanley Turrentine, Grover Washington Jr, Hank Crawford, Ronnie Laws, and Tom Scott. These were the founding fathers of what we now know as smooth jazz. Their work suffered from the tyranny of expectation. Many hardcore jazz fans expected fast, loud, and complex. But those who disapproved of "fusion lite" were missing the point: Bob James, Grover Washington, et al, weren't playing strict jazz. They were playing a hybrid that defied categorization. Sure, it had elements of jazz, but it also tapped into the DNA of pop, rock, disco, Latin, and classical music. And it often melded these elements together in a skilful and seamless way that obscured just how hard they were working. These early smooth jazz pioneers weren't betraying their music's roots, rather they were finding a way to stay relevant in the times they were living in. And also, crucially, they just wanted to make a living and survive in the most fickle industry of all: the music business.
Just how fickle it could be was reflected in the fact that many major labels ditched their roster of jazz artists once 1980 arrived (CBS famously got rid of almost every jazz musician on its books when the fusion boom began to wane, only retaining the likes of Miles Davis, Herbie Hancock, and Ramsey Lewis). But new labels sprang up to accommodate cast-adrift fusioneers.
One of them was GRP (Grusin-Rosen Productions), formed by keyboardist Dave Grusin and drummer-turned-producer Larry Rosen. It quickly became a home for the newly emerging smooth jazz phenomenon in the 80s and its roster included Tom Scott, Lee Ritenour, David Benoit, Spyro Gyra, George Howard, and Yellowjackets. But the decade's biggest smooth jazz hit came from a saxophonist called Kenny Gourlick, a former Barry White sideman sporting long, flowing locks. His 1986 album, Duo Tones, went platinum in the US and yielded the hit single "Songbird." Though Gourlick sold a humongous amount of records, he became an easy target for "serious" jazz fans. But the man better known as Kenny G spawned a slew of imitators looking to cash in on "Songbird"'s phenomenal success, ensuring smooth jazz's surge in popularity in the 90s.
By then, the music had a more contemporary, processed sound, embracing pre-programmed drum machines, sequencers, and synthesizers. But that didn't stop Fourplay, a smooth jazz supergroup led by Bob James, making waves with a more organic approach.
In terms of its popularity, smooth jazz peaked in the early 00s, but the genre hasn't been consigned to history yet, with artists such as keyboardist Jeff Lorber, saxophonists Boney James and Richard Elliot, guitarist Chuck Loeb, and vocalist Will Downing (the latter proving that smooth jazz isn't the exclusive preserve of instrumentalists) still leading the way. And even George Benson and Bob James are still going strong, while exciting young talents such as singer-songwriter Lindsey Webster and guitarist Tyler Reese represent a new generation of committed smooth-jazzers.
Music isn't always about revolution and social commentary. Smooth jazz, with its mellow soundscapes and flowing melodies, can hasten relaxation and lower the blood pressure. As the great drummer Art Blakey once said of jazz, it "washes away the dust of everyday life." Any music that can do that is not to be sniffed at.
Looking for more? Discover the best jazz saxophonists of all time.