Leon Russell
The rock musician and songwriter collaborated with some of popular music's most famous artists, including Bob Dylan, the Rolling Stones, and Frank Sinatra.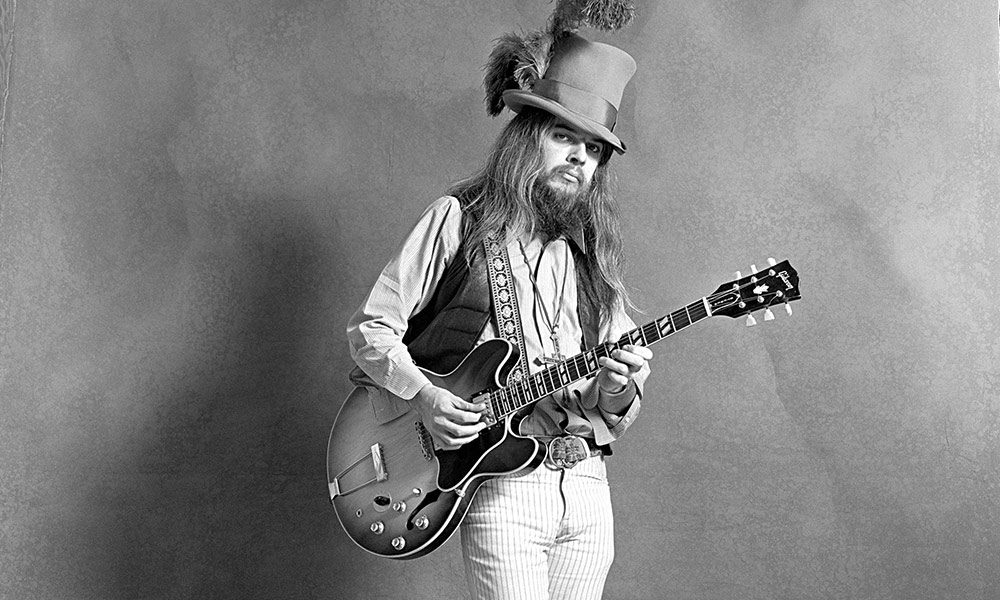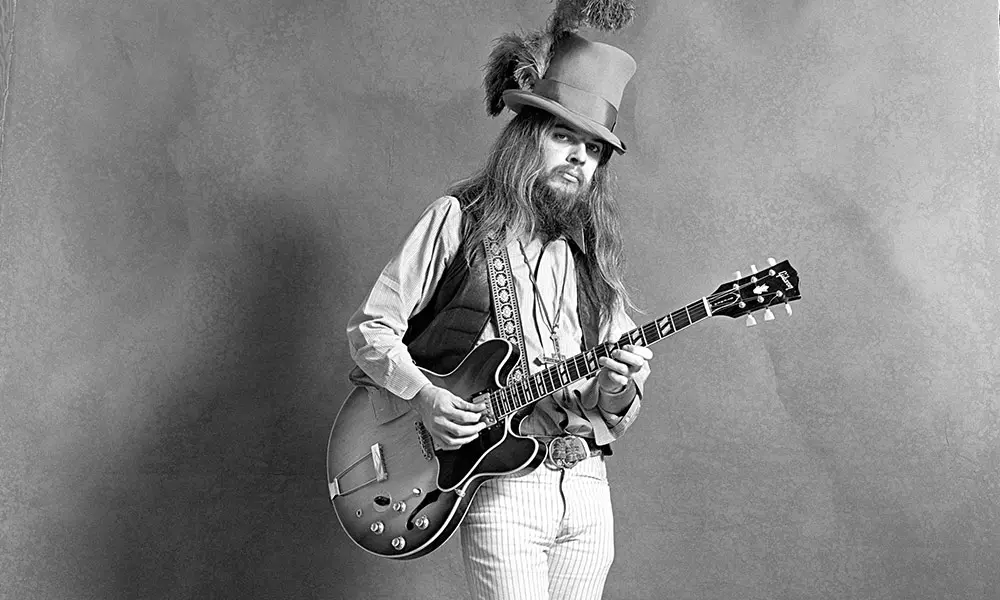 As a bandleader, vocalist, musician, sideman, producer and all-round facilitator Leon Russell has a reputation second to none in the music business. Over the decades, and starting in the 1960s Russell has worked with everyone from David Gates, The Byrds, The Wrecking Crew and Glen Campbell (all before 1967), with Marc Benno, Delaney & Bonnie and Friends, George Harrison, Ringo Starr and Eric Clapton, forging the path for the Joe Cocker venture Mad Dogs and Englishmen, a huge host of Southern and Country legends – J.J. Cale and Willie Nelson for starters – Bob Dylan, Frank Sinatra, Badfinger and Freddie King, the Rolling Stones…the list goes on and on. It's a preposterously impressive roll call. But the thing is after the 1980s, Leon's star faded somewhat – ironic considering one of his biggest hits was called "Superstar" (as covered by the Carpenters, Luther Vandross, Sonic Youth etc.) – but the rediscovery of real authentic American roots music helped to rehabilitate this singular talent, a man as capable of composing a modern standard like "Delta Lady" as he was interpreting something from the Golden Age of songwriting – some George Gershwin, say.
In recent years Leon came back to prominence thanks to his work with Elton John and Bernie Taupin on the double album, The Union (2010). Universal also issued the fine follow-up Life Journey. We currently await the release of a Joe Cocker tribute concert where Russell was reunited with original Mad Dogs folks like Claudia Lennear and Rita Coolidge. Needless to say, the main man has been inducted into the Rock & Roll Hall of Fame as an artist and as a singer-songwriter in the Songwriters Hall of Fame where his classic and oft-covered masterpiece "A Song for You" soundtracked his arrival on stage.
Born in Tulsa, Oklahoma in 1942 (as Claude Russell Bridges) the young man was a naturally gifted pianist and guitarist who became a fixture on the same nightclub scene that produced David Gates and John (J.J.) Cale. All three were instrumental in producing what became known as 'The Tulsa Sound' and such was their notoriety they relocated to Los Angeles in the mid-sixties in time for the folk-rock boom. Leon continued his studies with guitarist James Burton and soon became 'first call' pianist for sessions arranged by Phil Spector (on The Ronettes), with the Byrds, Gary Lewis & The Playboys and as frontman on a Snuff Garrett oddity called Rhapsodies for Young Lovers by The Midnight String Quartet.
Following his de-rigeur social commentary tune "Everybody's Talking 'Bout the Young" on Dot Records Leon hooked up with Dallas, Texas guitarist Marc Benno to form the Asylum Choir in 1967, the duo making the highly regarded debut album Look Inside the Asylum Choir (1968), that became a psych or freakbeat cult artefact, thanks in part to the original artwork – a close-up of a roll of toilet paper!
Russell's third album is the self-titled 1970 disc Leon Russell for the newly formed Shelter Records. Thanks to his association with Delaney & Bonnie Bramlett Russell could call upon a cast of players including Harrison and Starr, Stevie Winwood and Eric Clapton, Mick Jagger, Bill Wyman, Charlie Watts and secret weapon vocalist Merry Clayton. The CD reissue is priceless and ripe for discovery since it adds then-unreleased collaborations with Clapton, the Stones and Klaus Voorman.
Parts of this supergroup affair would coincide with the Joe Cocker/Russell helmed Mad Dogs & Englishman – the album, the tour, the top-grossing movie (though profits were absorbed on all three counts by the absurdly ambitious rock and roll circus nature of that event).
With "A Song For You" and "Shootout on the Plantation" making waves Leon rushed out Leon Russell And The Shelter People, a far more Southern-based affair though it contained a delicious cover of Harrison's recent "Beware of Darkness" (Leon having played on The Concert for Bangla Desh version and also backed up Dylan there). The CD reissue contains three Dylan covers – "It's All Over Now, Baby Blue", "Love Minus Zero/No Limit" and "She Belongs to Me". The original parent album sold plenty and hit #17 on Billboard's Hot 200.
Now comes the breakthrough: Carney (1972) made #2 with an attendant hit single, "Tight Rope" backed with "This Masquerade" peaking just outside the top ten. He kept it strictly country for the marvellous if obscure Hank Wilson's Back, an album that features J.J. Cale on every cut plus the cream of the Okie crop. Well worth hunting down. As is Will O' The Wisp (1975), a chart sleeper that gave him his third Gold album.
Following a couple of amusing discs with his wife Mary Russell and a lovely collaborative venture with Willie Nelson called One For the Road, Russell switched labels but didn't repeat his previous successes, despite the creditable Anything Can Happen where he teamed with Bruce Hornsby on a release handled by Virgin Records America, Inc.
Just when he was in danger of disappearing into the 'whatever happened to?' category Leon delighted his fans with the Elton John mash-up The Union. Produced by T Bone Burnett this meeting of keyboards greats was warmly received and sold well internationally. In 2014 a revitalized Leon embarked on his Life Journey, a selection of evergreen lovelies from the pens of Hoagy Carmichael, Robert Johnson, Paul Anka and others. Luxuriating again in the company of orchestration – strings and plenty of brass – Leon hadn't just made another comeback, he'd upped his game with specialists friends including Darrell Leonard (ex-Stevie Ray Vaughan etc.), Greg Leisz and Robben Ford. Tommy LiPuma's sparkling production and the sheer heft and quality of this disc make it a cert for discovery. It didn't sell as well as The Union (a top 3 release in the US) but it thrilled the hardcore fan base.
Though we lost Russell in 2016, certain retrospectives can be tracked down and there is talk of a long-overdue box set (a Japanese one exists). The man's own Leon Russell Records also has plenty of goodies, including information about the documentary A Poem Is a Naked Person, filmed in a heyday moment between 1972 and 1974. If you like your mad dogs and Englishmen on the crazy side, then check it out after you've delved into the Shelter releases that turned an unsuspecting world onto the wondrous voice and musical excellence of good ole Leon Russell.
Words: Max Bell