James Morrison
James Morrison is a British singer-songwriter who's written songs for famous music artists and has released albums like Undiscovered.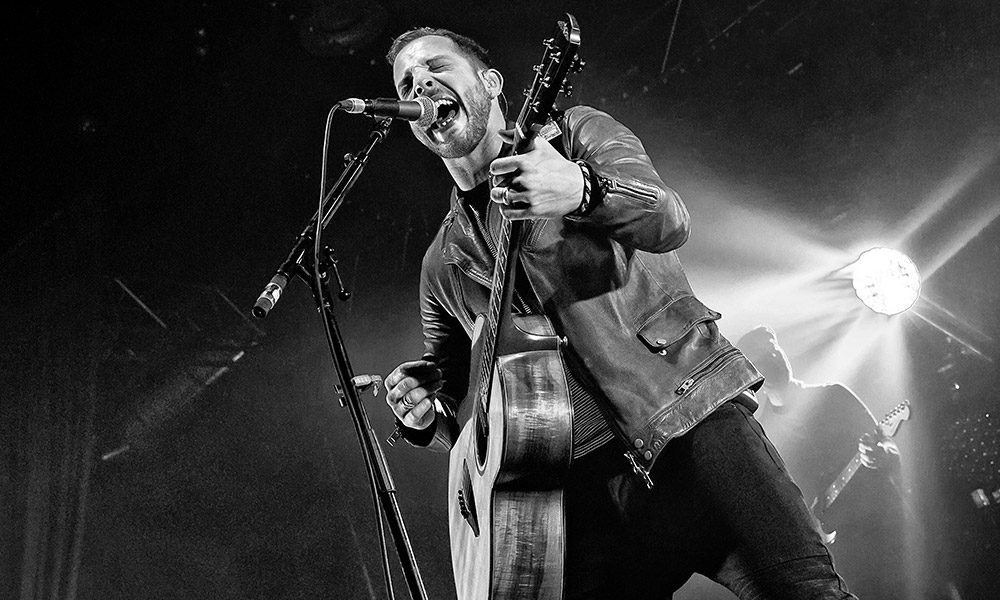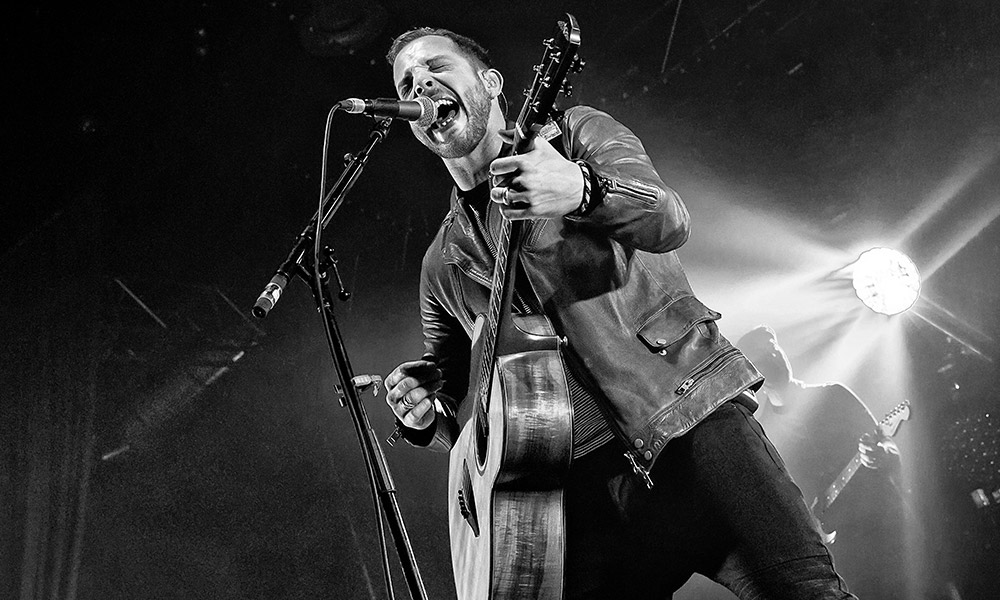 The writer of some of the most melodic and emotionally challenging pop music in the current era James Morrison possesses the voice to match – plus he's no mean guitarist. The two million-selling and counting debut Undiscovered, the title described by some as the least apposite for years, launched James onto the global stage with the sensational hit singles "You Give Me Something" and "Wonderful World" ramping up his appeal in the summer and autumn of 2006. The follow-up, Songs for You, Truths for Me, also did fantastic business. The key track "Broken Strings" featuring Nelly Furtado is a master class in tension and despair – one of the classic broken relationship ballads – and is co-authored by the gifted Swedish-born Nina Woodford (The Saturdays, Sophie Ellis- Bextor, Jamelia and others) and Fraser Thorneycroft-Smith: Grammy Award winner for Adele's 21.
Nominated for the Ivor Novello Award this track helped break Morrison in America and topped the European Hot 100.
Anxiously expectant his fans had to wait three years for The Awakening. Described by the artist as "the real thing" this has deft touches of soul and arrangements reminiscent of Marvin Gaye or Stevie Wonder, the whole held together by Morrison's expressive white soul voice and producer Bernard Butler's ability to locate the art of the song. An emotional roller coaster, this disc arrived after a painful chapter in James' life and several of the songs deal with his father's painful death. The track "Up", performed with guest Jessie J, is another stellar moment in Morrison's career, proof that he connects with the listener in the most extraordinary way. Down to earth, yet deeply talented, let's discover what else he's been getting up to.
Born James Morrison Catchpole in Rugby, Warwickshire he is no silver spoon public school educated fellow. He was brought up on a tough crime-ridden estate and recalls a childhood beset by poverty and personal sickness – Morrison contracted whooping cough as a kid and became seriously, near-fatally ill. And things got only worse when his father left and the family were made homeless. Mother Suzy remained a reassuring presence and the family moved several times before settling in Newquay, Cornwall, itself not the idyllic place remembered by holidaymakers but an area with a gritty undercurrent and plenty of social deprivation.
On the plus side, this part of Cornwall has a rich tradition of folk music and beach busking and Morrison discovered his latent talents, putting them to use in school band Peppermint Slug. Another discovery was a love for soul singers – Wonder, Al Green, Otis Redding and Van Morrison all had their effect and cast a spell. A move to Derby to find work resulted in him making a demo after a chance meeting with local guitarist/performer Kev Andrews at Ryan's Bar. He was off.
In July 2006 James, now signed to Polydor, released "You Give Me Something" and Undiscovered. Overseen by the noted British producer Eg White (Adele, Will Young, Natalie Imbruglia, Duffy et al) the honest emotion of Morrison's material struck a chord with the public. Former Simply Red keyboards man Tim Kellett and multi-instrumentalist Steve Robson were useful aides but Morrison's vocal strength carried all before him and the pure pop and radio-friendly nature of the disc sealed the deal.
A five-times platinum disc meant that James didn't stay undiscovered for long and we'd urge you to return to this bold album and enjoy its many delights. The expanded UK version also includes two of his earlier compositions, namely "How Come" and "Better Man". Singles aside there are plenty of overlooked gems here. "Call the Police" and "The Last Goodbye" showcase an emerging star.
Songs For You, Truths For Me – love that title – pictures a solitary looking man sitting on the kerbside deep in thought. If he had much to ponder as fame overtook his life he wasn't afraid to reflect that in another thirteen self-penned songs. Again the accent is on reflective soul-bearing with harsh personal insights on "Broken Strings" and "Nothing Ever Hurt Like You". You'd need a hard heart not to succumb to the sentiments expressed in these magnificent tracks. We steer you towards the Deluxe editions where a DVD – Live at Air Studios – and an expanded version with acoustic interpretations (The Basement Sessions) new songs and a cover of Michael Jackson's "Man in the Mirror" throw more light on this artist's psyche. A very steady seller for well over a year, Songs… received positive acclaim, triple-platinum sales in the UK and a top fifty placement in the US.
2011's The Awakening sees the artist moving into fatherhood and examining his relationship with his deceased father. Suede's legendary guitarist Bernard Butler proves an ideal foil with British producer and songwriter Mark Taylor (Cher's Grammy-winning Believe is one of his many fine moments) putting the icing on the cake. Awakening debuted at #1 in the UK and broadened Morrison's reach in Europe and Scandinavia with Sweden, Denmark and Finland being staunch supporters. Evoking a brand of classic soul with great lyrics this is James at his best. For a taste of the man on stage the Digital Deluxe edition offers five Live at the iTunes Festival, 2011 songs and a lush but stripped back acoustic take on "Person I Should Have Been"; as fine a slice of masculine folk/soul as you're likely to hear these days.
At the time of writing James is busy working on his fourth disc. We're guessing we might hear that in autumn. Meanwhile, you can also hear him on a new tune, though one he wrote many years ago, called "Lonely People" that he's cut with "super talented house music geezers" iLL BLU – London City 4×4 garage and 2-step specialists.
Man's come a long way from humble beginnings and we salute him and dig his scene. Here is his overview. "I really did think I was going to be in dead-end jobs all my life! I mean my entire family have all got bad backs from all the broken dreams they're all carrying! Which is why I just wanted to really kind of seize the opportunity and really enjoy it… So yeah, I would say it has definitely helped having the kind of tough upbringing I had. Because it made me realise early on what's bullshit, what to throw aside, and what to take in and enjoy!"
We echo that sentiment. Undiscovered? Not any more, he's not.
Words: Max Bell
Format:
UK English