Demi Lovato
The girl from Albuquerque has come a long way since she rose to fame as a child actress in Barney & Friends, followed by a starring role in the teen movie Camp Rock with the Jonas Brothers.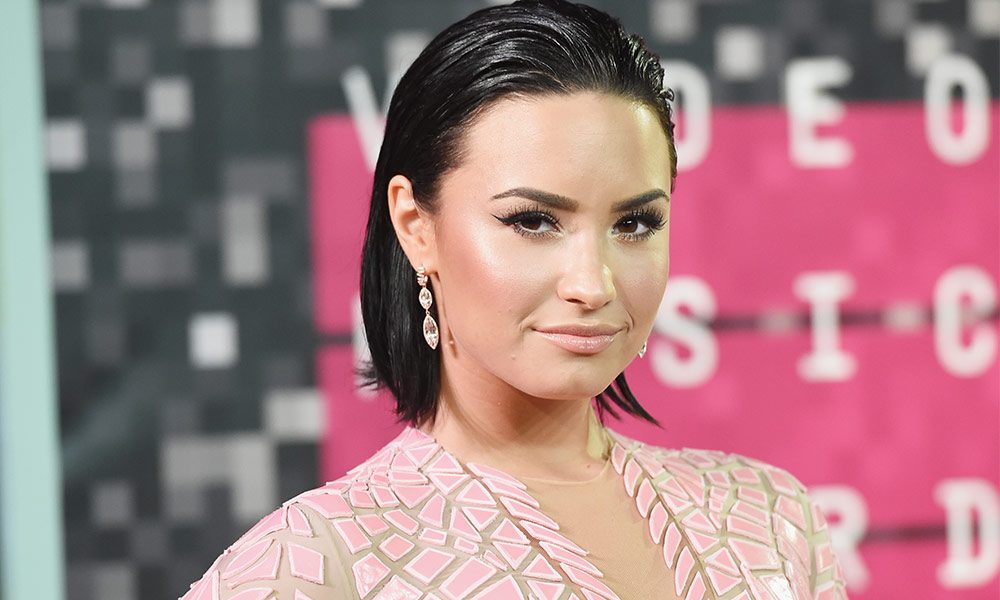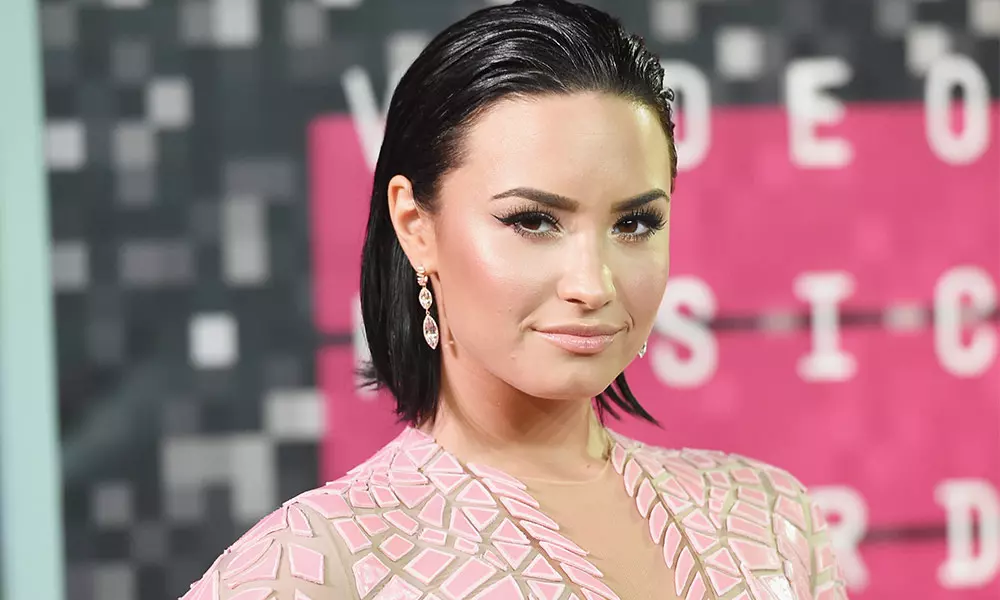 The girl from Albuquerque has come a long way since she rose to fame as a child actress in Barney & Friends, followed by a starring role in the teen movie Camp Rock with the Jonas Brothers.
Hollywood Records snapped her up and Demi Lovato's debut album, Don't Forget, and sophomore effort, Here We Go Again, both scaled the charts to No.2 and No.1, respectively. The latter's title track then went platinum. Continuing her career as an actress with her own series, Sonny With A Chance was a smash hit for the Disney Channel and Demi worked like a Born in New Mexico in 1992, Demetria Devonne Lovato has mixed Spanish, Native American, Jewish and Portuguese ancestry on her father's side, and Irish and English blood on her mother's. Her ancestry is deeply rooted in the civil rights and gubernatorial history of the state.
Raised in Dallas, Texas, Demi took dance and acting classes, making her a natural for the small screen. More significantly, she also took piano and guitar lessons as a child. She sang on the soundtrack for Camp Rock and dropped her debut album, Don't Forget, in 2008 to positive reviews. Blending power-pop and straight ahead teen pop, she still couldn't help but break away from stereotype with the ambitious 'La La Land' and the mid-tempo glam rock ballad, 'Don't Forget'. With a sassy brew of crunchy guitar hooks, strong melody and harmony and a sugar snap bubblegum coating, Lovato's first album proved impossible to forget. Considering she was 16 when she went into the studio with John Fields and the Jonas Brothers, the disc was a triumph. Far away from the perfect world of the Disney Channel, here was a young artist with something to say and the lyrical means to her own end. Don't Forget is available in various formats: a deluxe edition with DVD extras, live, interview, behind the scenes, etc.
While that was still shifting enough copies to go gold in the US and platinum in Brazil, Demi leapt straight into the follow-up, Here We Go Again, an album that made inroads in other territories and topped the Billboard 200 in August 2009. Fields remains behind the console but the template starts to take shape now with a wider variety of guests, including guitarist John Mayer, and a more programmed design that allows Demi's expressive and powerful vocals room to breathe in lush and rarified jazz-pop and soul settings. The title track and 'Remember December' are the charm here. On 'Remember' Lovato explained, "I love this song for many reasons. It had a different sound than a lot of my songs. I related to it personally more than other songs, and I have so much fun with it. I thought if it could be a single that it would be incredible to perform it all the time. What stands out about the song is that I can dance to it and rock out to it, which is ultimately my goal. I was just so excited when I heard t.his one, 'cause it's the epitome of where I want to go with the future"
Stopping off to collaborate on the single 'We'll Be A Dream' with We The Kings, the now 19-year old artist unleashed Unbroken, where she cited Rihanna as a positive influence, dealt intelligently with her rehab issues and used her music as a form of enjoyable therapy that wowed the most far-sighted reviewers. Praise flowed for 'Skyscraper' and the new R&B direction of 'Hold Up' and 'Who's That Boy'. The intense 'My Love Is Like A Star' was compared to Mary J Blige. Missy Elliott and Timbaland are featured on 'All Night Long' and there are cameos from Dev, Iyaz and Jason Derulo.
Not resting on her laurels, Lovato vowed to wipe the slate clean with a new approach on Demi (2013). Embracing more cutting-edge tech and a new musical mood, it slotted into the airwaves all summer, resulting in the big hits like 'Heart Attack', 'Made In The USA', 'Neon Lights' and 'Really Don't Care'. That single landed her in the dance charts, along with British-born Cher Lloyd as a guest singer, and spread an empowerment message about facing up to childhood bullying and the problems faced by the LGBT community.
If that was enough to disarm the snootiest of critics, she snagged wins at both the Teen Choice and Radio Disney Music Awards, as further vindication. Then in 2015 came her fifth studio album, Confident, an accumulation of all her best work brought to fruition in one fantastic package. She announced the arrival via a series of Twitter posts, stating "I've never been more confident in my sound. Never been so sure of who I am as an artist. Never felt this hungry and driven." She further described the album as "very authentic to who I am". Her first release on the new Safehouse Records imprint, created by her old friend Nick Jonas and their manager Phil McIntyre, it backs up her surefire nature as an artist and performer. Hungry, driven and 'Cool For The Summer', as the lead single suggested, Confident was promoted with an ingenious scavenger hunt for hidden boxes in different locations. A kind of treasure hunt that, when unearthed, included teasers for the main disc.
The deluxe edition boasts the original 11 tracks with unreleased and remixed material, including the standout Jump Smokers vibed-up 'Cool For The Summer'. The record also featured some surprise guests, including Iggy Azalea's rap on 'Kingdome Come' and Sirah's hip-hop colourations on 'Waitin For You'. Most intriguing of all is the collaboration with Persian-Swedish indie-folk artist Laleh Pourkarim on 'Stone Cold', a rip-your-guts-out post-love affair song with cello, synth and Demi's best vocals and piano part to date.
Meantime, check out the thrilling duet and real country diamond 'Without A Fight', where Lovato synchs alongside Brad Paisley on a raunchy number that wouldn't disgrace Eagles in their pomp. Snaffle that up and then set about discovering Demi Lovato as she grows into a role that includes her own heroes – Whitney Houston, Billie Holiday, Mariah Carey and kindred spirits Christina Aguilera and Kelly Clarkson. Whether she's bossing a big pop sound or stripping it down to the bone, this girl can really sing.
Despite the demands she put on herself, she delivered her most grown-up work to date with Unbroken, pushing her voice into new R&B territory while maintaining the pop-rock power that delights her fanbase. That has grown exponentially, to the extent that her self-titled fourth disc, Demi, made the Top 10 or better in charts around the globe. It was No.10 in the UK, No.3 in the US and No.2 in Spain, just to name a few.
The aptly named Confident landed in 2015 and continues to reveal Lovato as an assured star with a compelling backstory, plenty of swagger and some super cool production from Max Martin, Babydaddy, Stargate and the Swedish crew behind Carolina Liar. The accompanying tour took Lovato from America to Turkey, Australasia and Europe, while her Future Now tour kicked off in summer of 2016, crisscrossing North America before culminating with prestigious shows in Phoenix, Inglewood, California and her hometown of Albuquerque, at the 15,000-seater Isleta Amphitheatre. The future looks radiant for a young woman who states, "I'm done with the sob stories. New chapter, new life, new album, new single – this is a completely new Demi." The rough times may be over but that new and provocative Demi is ready to blossom.
Format:
UK English