Demi Lovato
The Albuquerque-born artist has come a long way since they rose to fame as a child actor in 'Barney & Friends.'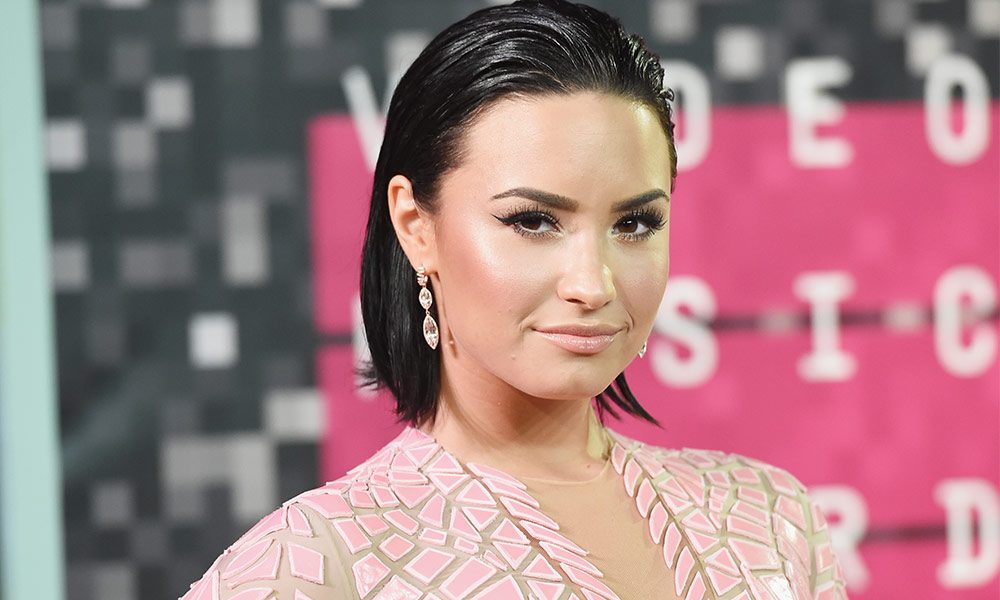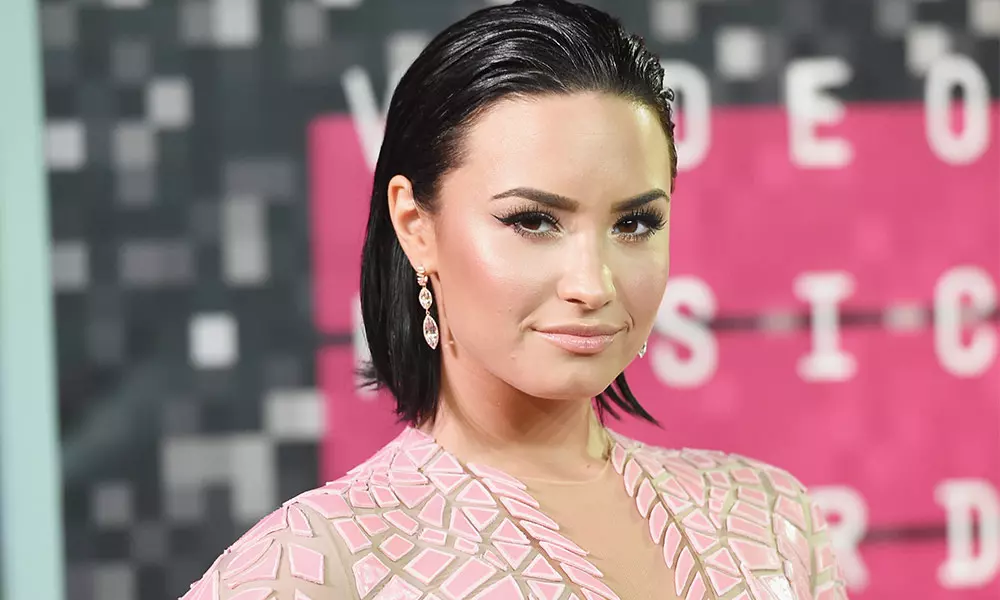 "No more hiding who I want to be," a teenage Demi Lovato sang on their debut single, "This is me." They've spent the rest of their career living out that maxim. As a rule, child stardom means growing up in public, and following Demi's career into adulthood has meant watching someone's self-discovery play out in real-time, their struggles and triumphs documented one powerhouse vocal performance at a time.
Demetria Devonne Lovato was born in Albuquerque in 1992 and grew up in Dallas, where an interest in performing took hold early on. Piano lessons at age seven led to guitar, singing, and acting lessons by age 10. Around that time, Demi got their first acting role as Angela on Barney and Friends in 2002. Appearances on Prison Break (2006), Just Jordan (2007), and As The Bell Rings (2007) followed, but it was Camp Rock, a 2008 Disney Channel movie that brought together Demi's interests in acting and music, that would become their breakout role. The film spun off a top 10 hit in the Joe Jonas duet "This Is Me" – the start of Demi's run as a mainstay on both on-screen and on the radio.
Later that year, Demi released their debut album Don't Forget. Produced by John Fields and Camp Rock co-stars the Jonas Brothers, the album helped to establish Demi as a rising star at the intersection of rock and pop. Less than a year later, in the summer of 2009, they returned to the upper reaches of the Billboard Hot 100 with the title track from sophomore full-length Here We Go Again, their first No. 1 album. The project's more acoustic sound was influenced by John Mayer, who collaborated with Demi on "World of Chances." Not long after, Demi began starring in the Disney Channel series Sonny with a Chance and re-teamed with the JoBros for a Camp Rock sequel. This era also included the social change anthem "Send It On" with the Jonas Brothers plus fellow Disney stars Miley Cyrus and Selena Gomez.
By the time Sonny with a Chance wrapped up its second and final season, Demi was making the leap to a more grownup kind of pop stardom on 2011's Unbroken. The album launched another Billboard top 10 single in "Skyscraper" and earned Demi their first pop radio No. 1 hit with "Give Your Heart A Break." Unbroken found them further diversifying their sound, incorporating R&B elements for the first time on tracks like opener "All Night Long" with Timbaland and Missy Elliott as well as delving into darker and more mature lyrical themes. It was a tumultuous time, as chronicled in 2012's Demi Lovato: Stay Strong, the first of several documentaries about Demi.
A stint judging the American version of The X Factor alongside stars like Simon Cowell, Britney Spears, and Kelly Rowland coincided with the making and release of 2013's Demi, which yielded more radio staples in the explosive electro-pop number "Heart Attack" (yet another Billboard Hot 100 top 10 hit) and the Cher Lloyd duet "Really Don't Care," a song about standing up to childhood bullies and the problems faced by the LGBT community. In 2013 they also returned to the world of Disney for one of their most enduring songs, the closing credits version of the Oscar-winning "Let It Go" from Frozen.
The string of hits continued with 2015's Grammy-nominated Confident. The critically acclaimed project kicked off with two Max Martin cowrites, the empowering, stadium-ready title track and the slyly flirtatious "Cool For The Summer." An appearance on Fall Out Boy's "Irresistible" remix, which followed guest features with The Vamps and Olly Murs, was a reminder of the rock elements that had long persisted in Demi's music. Soon, a country song with Brad Paisley called "Without A Fight," a duet with Latin star Luis Fonsi on "Échame la Culpa," and features on Cheat Codes' house track "No Promises" and Jax Jones' dancehall cut "Instruction" would further show off Demi's versatility. The prolific stretch of collaborations continued as Demi released tracks with DJ Khaled, Christina Aguilera, Q-Tip, and Clean Bandit. In the midst of all those superstar team-ups, 2017's Tell Me You Love Me spawned Demi's biggest hit yet, the soulful smash "Sorry Not Sorry." The song was granted iHeartRadio's Titanium Award recognizing a billion audience spins across the network's stations. Star turns in the animated movies Smurfs: The Lost Village and Charming showed Demi had not left acting behind even as their music career surged.
Despite the continued success, it wasn't all good times for Demi. With 2016's standalone single "Body Say," inspired by their experience with body image concerns, they began a series of releases that would grapple with personal struggles more honestly and directly than ever. That lineage included the 2017 documentary Demi Lovato: Simply Complicated and 2018's "Sober," a ballad written when Demi suffered a relapse after years of sobriety. The cathartic outpouring continued with the raw and impassioned "Anyone," a response to a near-fatal overdose. Demi debuted "Anyone" with a remarkable performance at the 2020 Grammys; the following year, the song became the opening track on Dancing With the Devil… The Art of Starting Over, a deeply vulnerable collection including the self-affirming "I Love Me" plus hit collaborations with artists like Ariana Grande, Sam Smith, and Marshmello.
Returns to rock including "Monsters" with All Time Low and blackbear and "Fiimy (Fuck It, I Miss You)" alongside Winnetka Bowling League preceded 2022's hard-charging Holy Fvck. Lead single "Skin Of My Teeth" showed off Demi's most aggressive sound to date and lyrics that pulled no punches regarding who they are and what they've been through. The song urged listeners to view addiction not as tabloid fodder but as a battle probably shared by someone they love: "I'm just trying to keep my head above water/ I'm your son and I'm your daughter/ I'm your mother, I'm your father."
After such a chameleonic run, it's clear Demi can thrive in many different stylistic realms, putting their personal stamp on anything they record. The resilient person behind the resounding voice has carried on well beyond teenage fame, uncovering new dimensions of Demi Lovato as they go and fearlessly broadcasting them to the world.