'Sorry Not Sorry': Behind Demi Lovato's Unapologetic Anthem Of Defiance
Truly making its mark on popular culture, 'Sorry Not Sorry' took Demi Lovato's career to a whole new level.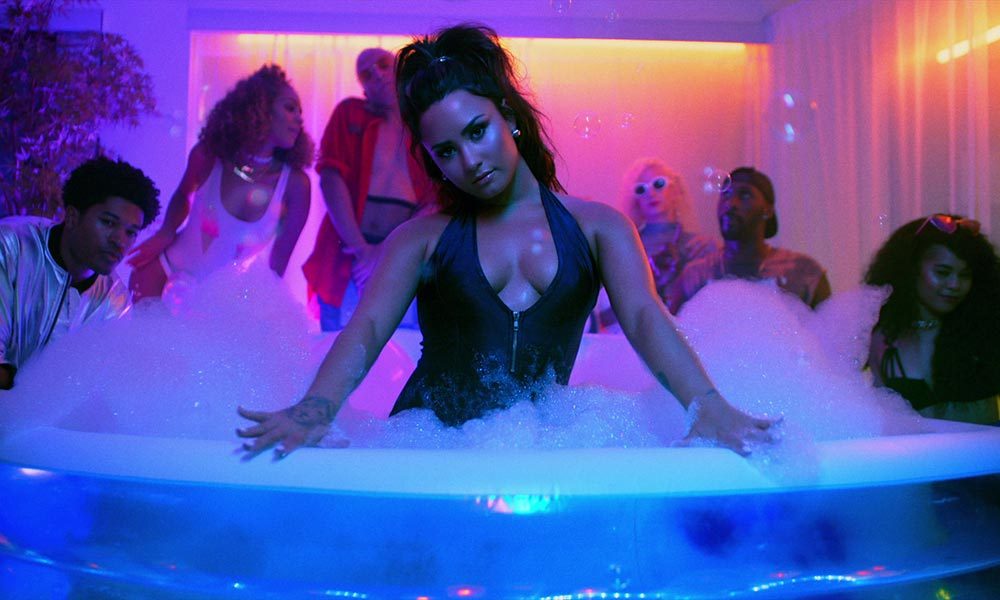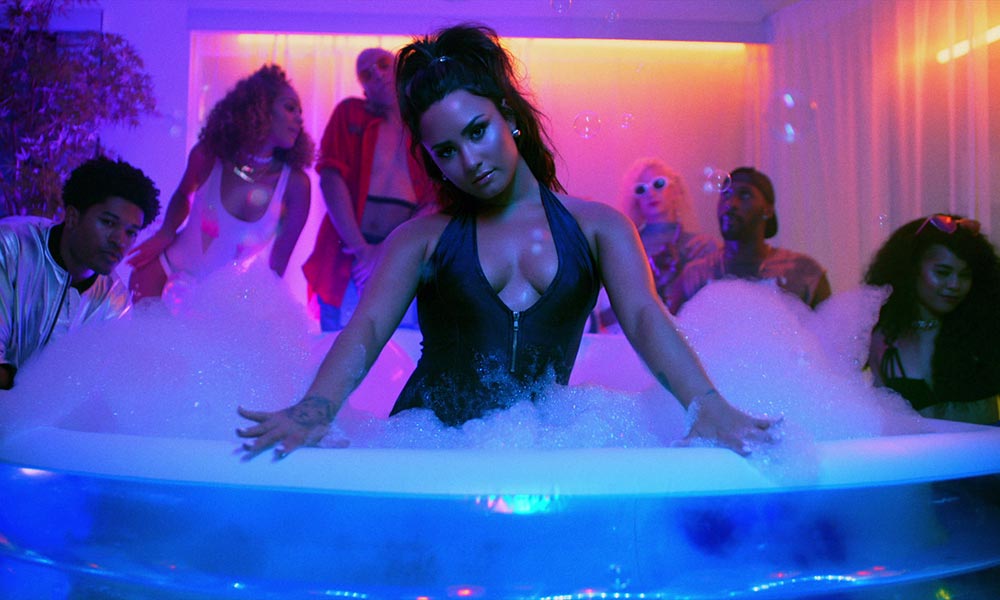 The brace of awards nominations, near-continual radio play, and its slow seep into popular culture belies the fact that Demi Lovato's career is still in its ascendancy, so talk of career-defining tracks seems a touch premature. But "Sorry Not Sorry" is one of those songs. Think George Michael's "Faith," Rihanna's "Umbrella," and, yes, even Right Said Fred's "I'm Too Sexy": songs whose ubiquity leads them to come up as questions in TV game shows. "Sorry Not Sorry" is one of those.
Demi Lovato - Sorry Not Sorry (Official Video)
Wanting to be heard
Co-written by Demi with hitmaker Sean Douglas, who has penned tracks for Madonna, Liam Payne, and Lizzo, "Sorry Not Sorry"'s potential was obvious, and the song was picked as the lead single for Demi's sixth studio collection, Tell Me You Love Me. Also credited were Trevor Brown and William Zaire Simmons, and the four shaped a defiant anthem that speaks to the generation of women no longer prepared to take everything that is thrown at them.
Pop/R&B producer Oak Felder lent the song a ballsy, urban coating that targeted the track at multi-genre playlists. It was an immediate radio smash, punching its way halfway up the Billboard Hot 100 immediately on release. The synths flood a powerful vocal performance from Lovato, but never seem to drown her out. It sounds as if she wanted to be heard… in more ways than one.
It's true that a turbulent private life has been a significant part of Lovato's story, but her warmth and integrity (and, let's face it, bravery) to air those problems in a stifled era of cultivated PR management have drawn from her experiences without ever exploiting them.
A defiant statement
Released on July 11, 2017, "Sorry Not Sorry" certainly cut through. As the first single from Tell Me You Love Me, it was the centerpiece of a promotional push, and Lovato turned in a run of unforgettable performances – from appearances on Good Morning America to a show-stopping presentation at the 2017 American Music Awards (where celebrity fans can already be seen singing along – indicative of the buzz the song had already built).
Demi Lovato - Sorry Not Sorry (Live From The 2017 American Music Awards)
"Sorry Not Sorry"'s promotional video, directed by Hannah Lux Davies, treads close to that fine line that borders pastiche, but again positions Lovato as a young woman that millions identify with. There's a central everywoman dynamic to her styling and language that places her some distance from the nuanced pop princess personas of an earlier era; if Lovato isn't sticking her tongue out in an act of defiance, it's often lodged firmly in her cheek. Nicely judged cameos from Paris Hilton and Wiz Khalifa didn't hurt the clip's chances – and there was also room for her best friend, the actor Matthew Scott Montgomery. Everything about this seemed spot-on.
But however strong a video treatment, it's the song that truly matters. "Sorry Not Sorry" represented a creative step forward for Lovato, who had agonized over the direction to take when launching Tell Me You Love Me. If the album's first single was too pop, it would have been seen as a retrograde step; too different would have represented a major risk. "Sorry Not Sorry" got it right – there's attitude aplenty, a sharp blend of soul and dance, and that defiant statement. Simple but effective: a killer combination.
Making its mark
Come awards season, "Sorry Not Sorry" was in the frame. It bagged two nominations at the MTV Awards and made several year-end best-of lists. Perhaps more significantly, it also sold well internationally, establishing Lovato as a global player. With fresh Top 10 placings as far afield as the UK and New Zealand, this was the kickstart Tell Me You Love Me deserved.
To mark Lovato's debut as a semi-regular on the hit sitcom Will & Grace in January 2020, the cast of the series filmed a sequence where they each sang a line or two of "Sorry Not Sorry." It was all the evidence needed to prove the song had truly made its mark on popular culture.
Doubtless, as Lovato's catalogue expands over the coming decade, new songs will fight their way to the front of the queue, but "Sorry Not Sorry" is the track of hers that, so far, everyone heads to first. Some artists hate a hit like this, forever trying to move on and bury the past, but Lovato is far too honest for that. Like the song suggests, she isn't looking to forget anything, just learn from it. After all, what is there to apologize for? A song with this much power is a rare gift. She is taking all of its treasures and using them to build something even better.
Listen to the best Demi Lovato songs on Apple Music and Spotify.