George Michael
The outpouring of grief over his untimely death, at the age of 53, reminded us all that he was revered as the British male artist of his generation.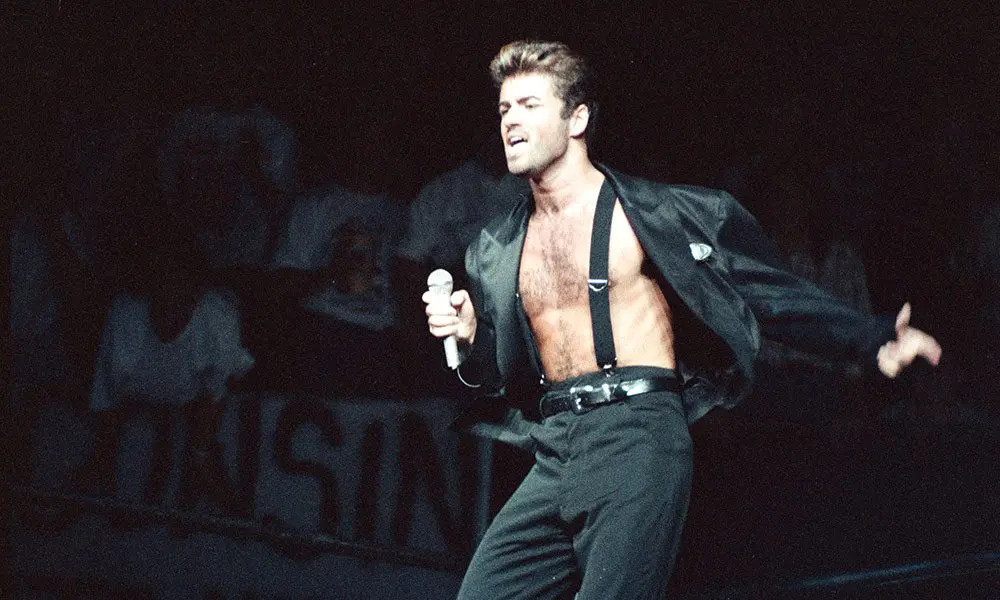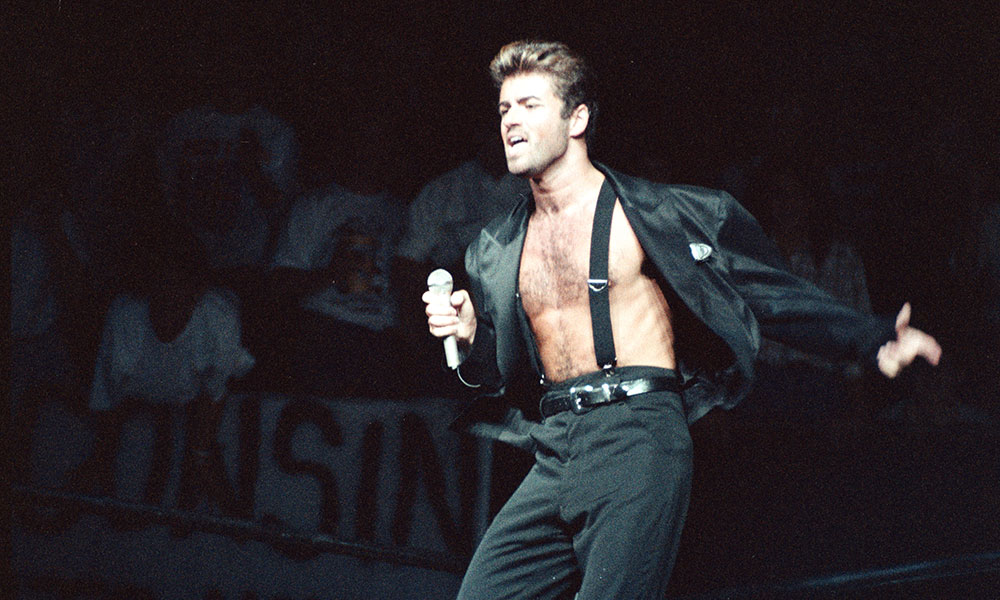 When George Michael was found dead on Christmas Day, 2016, endless images of the party-boy pop-star at the height of his power were pumped out by the world's media. In truth, the singer-songwriter's life had been troubled in more recent years, but the outpouring of grief over his untimely death, at the age of 53, reminded us all that he was revered as the British male artist of his generation.
Born Georgios Kyriacos Panayiotou, George's suburban upbringing signalled little of the extraordinary story that lay ahead. He was an insecure, overweight child, but a move to secondary school paired him with someone who would change his life.
In many ways, Andrew Ridgeley was everything George was not. Andrew's effortless charisma could easily have been anathema to the shy newcomer, but the pair became inseparable. The music-mad friends would go on to form a school band called The Executive, and George, who also went busking and was an occasional DJ, would later admit that he modelled himself in the image of his best friend. If that might lead some to dismiss his early career, George's extraordinary songwriting skills were evident right from the start. He wrote the future classic 'Careless Whisper' when he was just a teenager, and it was this track that most excited the A&R team at Innervision, an indie label allied with the then-mighty CBS Records.
George and Andrew had formed Wham! in 1981, and their first single 'Wham Rap! (Enjoy What You Do)' was released in the summer of the following year but failed to chart, despite a string of club dates to publicise the track and some favourable notices from the music press. Another school friend, Shirlie Holliman, was recruited as a back-up dancer and vocalist for the promotional appearances, and it was this trio, with Dee C Lee, that opened the 4 November edition of Top Of The Pops with their second single, 'Young Guns (Go For It)'. The standout performance, electrified by their slick choreography, looked like nothing else on the show at that time and became the stuff of legend, shooting the single all the way up to No.3 in the British charts.
A reissued 'Wham Rap!' returned them to the Top 10 before 'Bad Boys' became their biggest hit, hitting No.2 in June 1983. George would later dismiss the record, saying it was the only time he had tried to write a hit to order, but it became a fan favourite. The duo's debut LP, Fantastic, was released in July and became a British chart-topper, selling a million copies domestically and featuring the ultimate 80s party anthem 'Club Tropicana'. Billed as The Club Fantastic Tour, the band's first concerts also sold well and helped distract George from a legal battle that was by now threatening to overwhelm this first wave of success. In what proved to be only the first of his legal tussles with record companies, George challenged his contract with Innervision, claiming he was being tied to an unfair deal. The row rumbled on for months, leading the label to release a megamix of some Fantastic tracks as a stop-gap single, which George and Andrew swiftly disowned.
A settlement was finally reached, allowing Wham! to join Epic and 'Wake Me Up Before You Go-Go', based on a note left by Andrew for his parents on the kitchen table one morning, catapulted Wham! to pop's premier league when it hit the UK No.1 spot the week ending 2 June 1984. It was replaced at the top of the British charts by the year's other pop sensation, Frankie Goes To Hollywood and 'Two Tribes'. But, in what would prove to be a George triple-decker, he would go on to replace that song with his own solo debut, 'Careless Whisper', which topped the UK charts for three weeks. The soulful pop ballad was supported by a glossy video that cast George as a straight, regretful Romeo, but he would later admit that it was more than just a video performance. George was struggling with his sexuality and had already admitted to his bandmates that he was bisexual. In time, he would come to realise he was gay, but a public revelation was still more than a decade away.
Stevie Wonder's 'I Just Called To Say I Love You' then replaced 'Careless Whisper' before Wham!'s 'Freedom' finally saw George back on top for another three weeks. The song's hit-run coincided with two other big milestones – the release of the Make It Big album and the group's US breakthrough, which saw 'Wake Me Up Before You Go-Go' top the Billboard Hot 100 in November. Wham!'s next single – a festive bonus for fans – looked certain to top the charts again, until George's own participation in that year's Band Aid single helped stall it at No.2. No matter. 'Last Christmas' would go on to be the biggest-selling single ever to miss No.1 in Britain and would remain in heavy rotation on December playlists ever after.
A world tour, supported by the song 'Everything She Wants', which made No.1 in the US in its own right (having been relegated in the UK to a supporting position to 'Last Christmas'), led to the band being invited to be the first Western pop group to play in Communist China. The trip, in the April of 1985, marked the pinnacle of the pair's international fame and was a PR triumph. While a new song, 'I'm Your Man', made No.1 in the UK and No.3 in the US that autumn, it was now clear that George was getting restless. His second solo single, 'A Different Corner', was released in 1986, showcased another dramatic shift forward in his songwriting and once again topped the UK charts.
The news the fans were dreading finally came when it was announced that Wham! would split that summer after a single concert at Wembley Stadium and a farewell release. 'The Edge Of Heaven', lifted from a final four-track EP, predictably topped the UK charts in time for the June live show.
George's next move was a canny one. Pairing himself with the Queen Of Soul on the pop duet 'I Knew You Were Waiting For Me' rewarded him and Aretha Franklin with a transatlantic chart-topper and, crucially, helped lay the groundwork for his staggering domination of the US in the 18 months ahead. That campaign kicked off in the summer of 1987 with the release of 'I Want Your Sex', a Prince-inspired slice of pop-funk that got George banned from BBC Radio One's daytime playlists.
In autumn, George's solo album Faith hit the shops and, buoyed by the title track making No.1 in America and No.2 in the UK would go on to sell 25 million copies worldwide and make him the most successful star of the year stateside. 'Father Figure', 'One More Try' and 'Monkey' would all top the Billboard Hot 100, with some even reaching the R&B listings where white artists rarely made an impact. When Faith won Album Of The Year at the Grammys, George looked unstoppable. But in fact, an exhausting world tour to promote the record, and a growing sense of crisis around his private life, led him to reposition his career.
A two-year hiatus offered him pause for breath. The soberer Listen Without Prejudice Vol.1 was subsequently launched with the brooding ballad 'Praying For Time' and – controversially – no video. George felt overexposed and needed to pull back from the promotional blitzkrieg that had characterised Faith. While Listen Without Prejudice Vol.1 would sell respectably worldwide, its US performance, in particular, was muted, despite the inclusion of classic songs such as 'Freedom 90' and 'Heal The Pain'.
The set's more moderate sales helped exacerbate another row with his label, and a fresh legal battle and corresponding recording hiatus appeared to be looming. Still, George's live schedule maintained a profile of sorts. Two memorable shows rewarded him with further UK No.1 singles – a duet with Elton John on 'Don't Let The Sun Go Down With Me', which raised money for AIDS research, and another charity project that featured a set of covers largely drawn from his appearance at the Freddie Mercury Tribute Concert in 1992. The same year, a new composition, 'Too Funky' – again raising money for AIDS research – had become a substantial radio and sales smash.
In 1994, judges ultimately ruled in favour of George's record company and, in time, an out-of-court settlement led him to join Virgin, where he finally released Older in 1996. In Europe, the record did well and included two British chart-toppers in 'Jesus To A Child' and 'Fastlove'. The former was a tender tribute to the second man who changed George's life. Anselmo Feleppa was George's first true love but had died just a couple of years after meeting the star in 1991. This tragedy was compounded by the death of George's mother, and the trauma appeared to tighten the artist's reliance on drugs. With the US largely disinterested in his new material, the gaps between recordings grew longer while a scandal was about to blow the singer's life apart.
George was arrested in an LA park after an April 1998 encounter with an undercover cop in a men's toilet. The singer responded with typical grace and good humour, using the platform to confirm the rumours that he was gay, while an upcoming song from his hits collection later mocked the arrest in a memorable video for 'Outside'. Calmer waters then appeared to characterise George's life; there was the deepening relationship with a new partner, Texan Kenny Goss, and a 1999 compilation of covers, Songs From The Last Century, which showcased George's amazing voice – if not, on this occasion, his own ability to craft a great song.
Duets with Whitney Houston and Mary J Blige gave George sporadic appearances on the singles charts while he appeared to be taking a more provocative turn with his solo work, most notably in the President Bush and Prime Minister Blair-baiting video for 'Shoot The Dog'. But it would take until 2004 for another LP to appear. Patience featured another UK Top 5 success with 'Amazing', but sales were lower than George had likely hoped.
Like many before him, George took to the stage to reinvigorate his career and the 106-date 25 Live tour was a huge critical and commercial success worldwide. In 2009, he finally released another festive follow-up to 'Last Christmas', but the well-received new track, 'December Song (I Dreamed Of Christmas)', failed to create the same cultural impact as its predecessor. More dates followed in 2011 with the Symphonica tour, which saw George reinterpret his classics and revisit some covers, but he fell seriously ill in Austria and was lucky to survive a brush with pneumonia. A live album from the tour became the last LP released by George in his lifetime.
By now split from Kenny, George was now regularly making headlines for all the wrong reasons. Two further singles – a charity-supporting cover of New Order's 'True Faith' and new song 'White Light' – only partly repaired the damage. The latter was part of a brief set performed at the closing ceremony of the 2012 London Olympic Games, which became his final live appearance.
George spent his final years working on new material, but the chaos of his personal life was catching up with him and included a spell incarcerated for a drugs offence. However, the affection he was shown by the public remained undimmed and cameos in TV projects such as Extras played up to his colourful private life. George never took himself too seriously and, though deeply troubled by his huge fame, he used the immense wealth it generated to help many charitable causes. That much of this extraordinary generosity only came to light after his death speaks volumes about a man who lived in the glare of the world's spotlight but, over time, appeared happier in its shadows.
Mark Elliott
Format:
UK English