Mary Hopkin
The Welsh pop singer was one of the first signings to the Beatles' Apple label and notched her biggest hit with 'Those Were the Days' in 1968.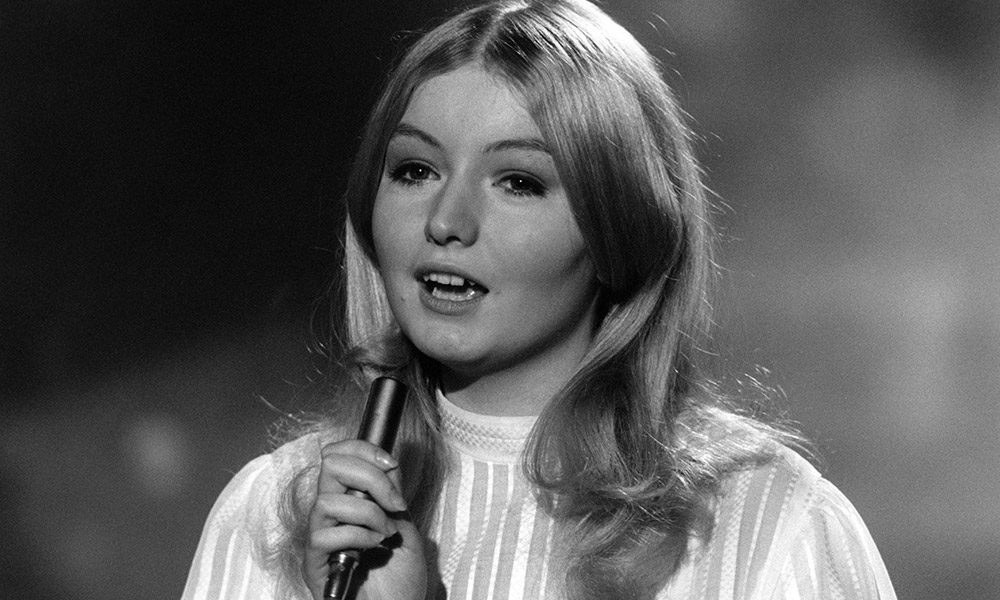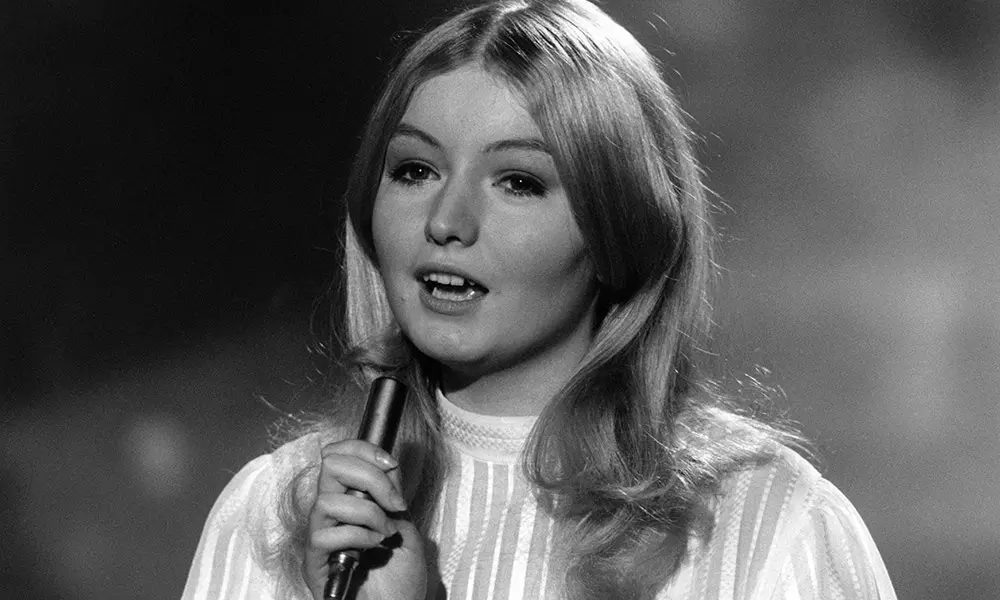 Take one teenage Welsh girl from the Swansea Valley, add a Beatle benefactor and the emergence of the Apple label and you have the sylph-like talent of Mary Hopkin whose debut single "Those Were the Days" was released in August 1968 and would become the sound of the summer with four European language versions – all produced by Paul McCartney.
Mary's stint with Apple resulted in two albums, Post Card and Earth Song/Ocean Song, a slew of well-crafted singles and an EP released in Indonesia. In the meantime, she continued to record in her native Welsh language on side projects and was chosen to sing the United Kingdom's entry for the 1970 Eurovision Song Contest with the catchy "Knock, Who's There?"
Given her disposition and wholesome image, it was no surprise that Hopkin became a TV star and a celebrity in the late 1960s and early 1970s. The patronage of The Beatles ended as they themselves did but she then worked with her future husband Tony Visconti and also made a comeback after starting a family. During that period Mary made guest appearances as Mary Visconti on albums produced by, or otherwise involving, her husband: these include Tom Paxton's Peace Will Come, Bert Jansch's Moonshine and David Bowie's Low (she features on the track "Sound and Vision"). Later alliances found Mary on work by Hazel O'Connor and Elaine Paige as well as Tony's extraordinary and now super obscure album Visconti's Directory.
Stage and TV acting gave her a new outlet but she has always been in demand for her lucid vocals, especially when teamed with The Chieftains, Peter Skellern and Julian Lloyd Webber's 1980s project, Oasis, and Welsh related folk music.
A long-lasting friendship with Beatles producer George Martin led to her casting in his production of Under Milk Wood. It's been an intriguing life. Who knew that she sang the eerie intonation on "Rachel's Song" from the Vangelis soundtrack to Blade Runner? The Beatles, Bowie and Blade Runner? That is more than cool but there is much more besides.
Born in Pontardawe, Wales in 1950 Mary Hopkin joined the folk troupe the Selby Set and Mary while still a schoolgirl. Her talents won her local fame and she recorded an EP of Welsh language songs for the independent Cambrian (these have since been reissued). Her major break came about when she appeared on the ITV talent show, Opportunity Knocks, Britain's Got Talent of its era. The supermodel Twiggy happened to catch her performance and phoned Paul McCartney to share the good news – this young woman was a potential star. McCartney concurred and after auditioning Mary in the Apple offices he signed her to The Beatles' Apple record label, thus making her the third artist to record under the distinctive logo: The Beatles own "Hey Jude"/"Revolution" was the first; a privately pressed but not officially issued recording by Frank Sinatra of "The Lady Is a Champ – But Beautiful" was second and her signature piece "Those Were the Days" b/w "Turn! Turn! Turn!" soon followed.
A recreation of a Russian folk song, "Those Were the Days" benefitted from a distinctive eastern European rhythm and an obvious sing-along appeal that justified a lengthy five minutes plus fade. McCartney's judicious production and music press appearances featuring the pair gave the song further irresistible momentum and it soared to the top of the UK singles charts (only held off top spot in the US by "Hey Jude").
It has since been covered by Sandie Shaw, Bing Crosby, Dolly Parton and Shaggy, making the original writers Boris Fomin and Gene Raskin wealthy men. McCartney was happy enough too since he'd bought the publishing rights.
Hopkin's follow-up, a song credited to John Lennon and Paul McCartney but all Paul's work, was "Goodbye", a typically sweet slice of whimsy with a sterling melody that made #2 in the UK and was only held off by The Beatles' "Get Back".
McCartney recorded a demo version on his own in his home at 7 Cavendish Road, London before bringing Mary in to learn the track. She recalled, "He did demo "Goodbye" for me, which he wrote and then produced. And when we recorded it we played the guitar part together, plus Paul added a thigh slap all through the song and played the ukulele."
Although Mary preferred her debut, the Ukrainian tune having a timeless appeal, she was ideally suited to capture the poignant pop mood of "Goodbye" and the lovely flip side "Sparrow" written for her by the talented songwriting duo Benny Gallagher and Graham Lyle, also signed to Apple on an in-house basis. Once again McCartney was savvy and they made foreign language versions during which time she first met Tony Visconti who was employed as a technician.
Still working with Paul, Hopkin's third single, "Que Sera, Sera" didn't fare quite as well but her debut album for Apple, Post Card made #3 in the UK and sold well in Europe and America. The disc is notable for McCartney's emergent production skills and could be seen as a dry run for his own solo work. Donovan was also integral to the album, providing three songs. The esoteric tracklisting also includes British bandleader Ray Noble's "Love Is the Sweetest Thing", something that McCartney would have heard his father sing after the manner of Al Bowlly.
McCartney also asked his new friend Harry Nilsson to contribute a tune and he came up with the delightful "The Puppy Song". Frank Loesser's "Inchworm" (as sung by Danny Kaye), a brace of George Gershwin and Irving Berlin standards and George Martin's "The Game" round out the original. In 2010 the Remastered Bonus tracks set included the first two singles (and their B-sides), plus the previously unreleased "Fields of St. Etienne" and digital downloads of the Euro-debut.
Earth Song/Ocean Song was produced and arranged by Visconti with cast and crew including Dave Cousins of The Strawbs, bass legend Danny Thompson, The Pop Arts String Quartet (they would soon grace Nilsson's albums) and Bowie's engineer/future producer Ken Scott.
The repertoire here is less geared to standards though Ralph McTell's evergreen "Streets of London" qualifies as such. Elsewhere, you'll find Gallagher & Lyle's "International", Paxton's "How Come the Sun" and Cat Stevens' "The Wind". The two title pieces are by Liz Thorsen. The splendid compilation box set Various – Fresh from Apple Records, also adds McTell's "Kew Gardens", Harvey Andrews' "When I Am Old One Day" and Richard Hewson's arrangement of "Let My Name Be Sorrow."
While she would soon depart from Apple Hopkin was captured recorded performing Live In 1972 At The Royal Festival Hall. She has since issued this excellent concert on her own Mary Hopkin Music imprint, also the fine Recollections (2008) where she offers covers of songs by Paxton, Jim Croce, Clive Palmer, Paul Williams and others.
The compilations The Best Of Mary Hopkin and Those Were The Days were both issued in 1972 and here you will find the pre-Hot Chocolate tracks "Think About Your Children", written by Errol Brown and Tony Wilson, and produced by Mickie Most, as well as the overlooked classic "Water, Paper & Clay", written by Reina and Mike Sutcliffe.
Very much active today Mary Hopkin collaborates with her daughter Jessica and her son Morgan Visconti. She has released albums in recent years including Painting By Numbers (she's also a gifted artist) and You Look Familiar. Her long time fans maintain her presence all across social media while her songs tell a tale from a more innocent time when Apple was at its crispest.
Words: Max Bell