'Countdown To Ecstasy': How Steely Dan Forged Their Identity
A combination of energy, grooves, and whip-smart lyrics saw Walter Becker and Donald Fagen hit new heights.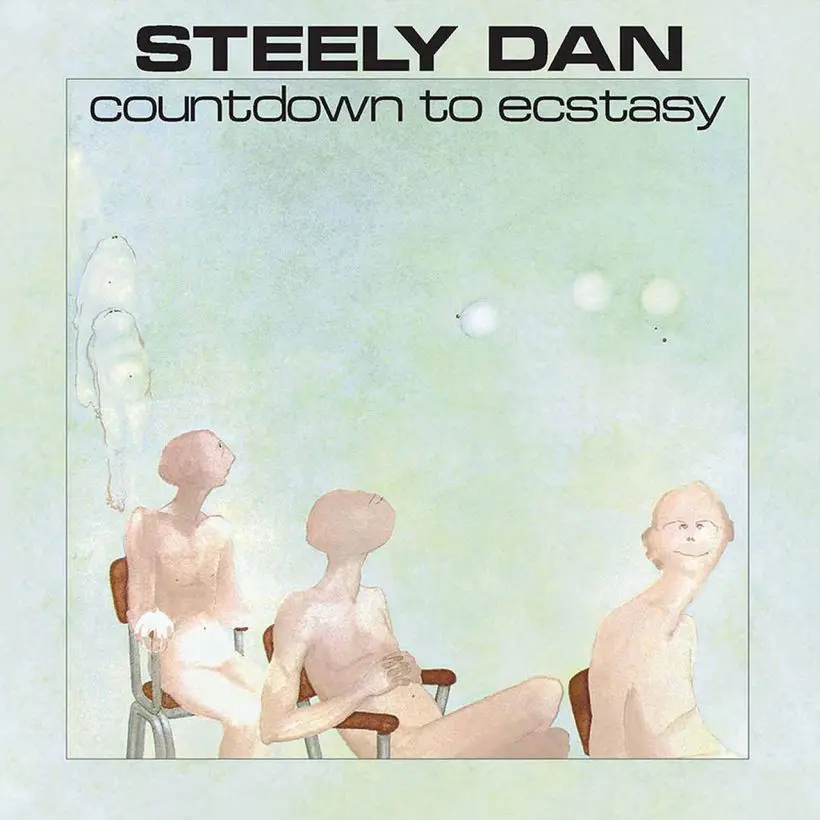 While Steely Dan's debut album, Can't Buy A Thrill, was a huge hit and features some of their most beloved songs, their second album, Countdown To Ecstasy, was the point where the band really established an identity. The jazz and blues influences that Walter Becker and Donald Fagen initially bonded over are felt more keenly and the performances hit heavier and swing harder than before.
The success of Can't Buy A Thrill put pressure on Steely Dan to tour. The band had initially been a studio-based proposition and, when it came to playing the shows, they were under-rehearsed. What's more, things weren't working out with vocalist David Palmer. The singer had joined during the recording of the debut, most notably taking lead vocals on "Dirty Work" and the plan was that he'd sing lead vocals live, as Donald Fagen had been reticent to take the mic. Over the course of the tour, Becker and producer Gary Katz persuaded Fagen to step into the spotlight and Palmer left the group.
Listen to Steely Dan's Countdown to Ecstasy now.
On the whole, touring wasn't a happy experience, as Becker told MOJO, "We did our first record, boom, they threw us out touring… it was a money-losing proposition, and we were beating our brains out. We felt if we kept on doing this, we would burn out very soon." Still, it did influence their following album; when it came time to write and record Countdown To Ecstasy, Becker and Fagen were much more attuned to the musical abilities of their band, and the material was written with the strengths of individual members in mind. "That was the only album where the songs were developed on the road, in rehearsal, and onstage," Fagen told MOJO in 1995. "We were playing them before the album was recorded, so it had a more live, blowing feel about it."
The blistering blues of opening track "Bodhisattva" shows the benefit of this approach. There's a raw excitement and urgency to the playing, not least in Denny Dias' fluid and thrilling guitar solo. The lyrics deal with Western attempts to co-opt Eastern religion, and Fagen's delivery suggests he's far from impressed by the trend. The more sedate "Razor Boy" follows, its tight groove underpinning a deft, mortality-informed lyric (the title refers to the Grim Reaper). "The Boston Rag" offers guitarists Diaz and Jeff "Skunk" Baxter a chance to unleash some dextrous interplay, while lyrics appear to reference a tragedy among a group of college friends. The melodic hooks of Can't Buy A Thrill hadn't gone away, but here the choruses were oblique, uncomfortable even ("Bring back The Boston Rag"; "You throw out your gold teeth, do you see how they roll").
One of Steely Dan's signature tunes, "Show Biz Kids" is given momentum by a heavy, repetitive groove that gives Dias, Baxter, and Rick Derringer ample opportunity to showcase their bluesy guitar licks. Lyrically, Fagen is at his cynical best, skewering the privilege of the Los Angeles entertainment elite. The energy is maintained by the infectious "My Old School," an up-tempo boogie with lyrics that tell the story of a drug bust back in Fagen and Becker's college days. Like "Show Biz Kids" it benefits hugely from the backing vocals of Sherlie Matthews, Myrna Matthews, Patricia Hall, and Royce Jones. Countdown To Ecstasy is rounded off in style by the gorgeous mid-tempo "Pearl Of The Quarter" and the edgy tale of a post-apocalyptic land, "King Of The World."
Though the album was Steely Dan's first masterpiece, it underperformed after the runaway success of their debut, only reaching No. 35 on the Billboard 200. In time it has become one of their most well-regarded albums. The following years would see Becker and Fagen's perfectionist streak took hold and – after their next album, 1974's Pretzel Logic – the original line-up was disbanded as touring ceased. Steely Dan wouldn't sound quite like this again, another reason to treasure Countdown To Ecstasy.