'Pretzel Logic': The Superior Reasoning Of Steely Dan
'Pretzel Logic' became their first US Top 10 album, propelled by the biggest hit single of their career, 'Rikki Don't Lose That Number.'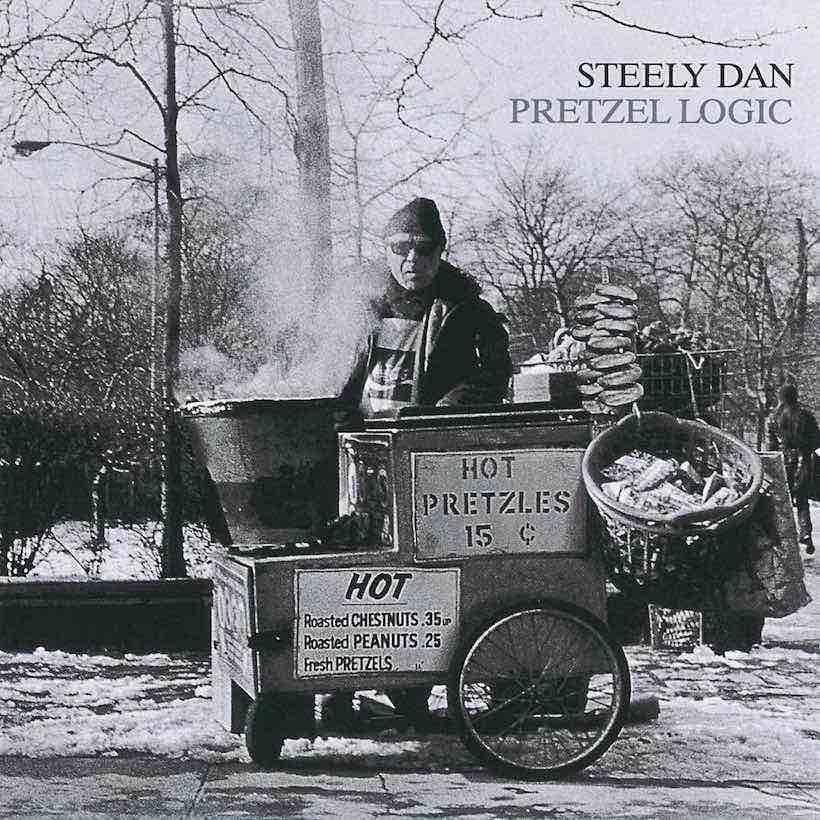 Their enigmatic lyrical imagery was part of the allure of Steely Dan, and they lived up to those expectations with the title of their third album Pretzel Logic, released on March 2, 1974.
Not all of their admirers would have known that the phrase meant "fallible or circular reasoning," and not all of them would have cared. The important thing was that the band were back, and after the success of their first two records, Can't Buy A Thrill and Countdown To Ecstasy, they were about to have their first US Top 10 album, and the biggest hit single of their career.
Listen to Pretzel Logic right now. 
"Pretzel Logic" entered the Billboard 200 at the end of March that year and went on to reach No.8. It would later land at No. 385 in Rolling Stone's all-time critics' Top 500 chart of 2003. Produced as usual by Gary Katz, the album featured another selection of intelligent rock compositions by Walter Becker and Donald Fagen, including such favorites as "Night By Night" and "Barrytown."
Steely Dan, Duke Ellington and Charlie Parker
The record also wore the duo's jazz influences on its sleeve with a version of Duke Ellington's "East St. Louis Toodle-Oo" and the Charlie Parker tribute "Parker's Band." The band's line-up of the time featured Becker and Fagen along with Jeff "Skunk" Baxter, Denny Dias, and Jim Hodder. There were also contributions by such stellar players as Wilton Felder of the Crusaders, British percussionist Victor Feldman, and future Toto members David Paich and Jeff Porcaro.
The album opened with what turned into one of Steely Dan's signature pieces, "Rikki Don't Lose That Number," which outdid their previous best No.6 peak with "Do It Again," reaching No.4. In the UK, the song inexplicably failed to chart, despite being a turntable hit. It made a modest showing, at No.58, as a reissue in 1979.
Nevertheless, "Pretzel Logic" did become the group's first UK chart album, albeit only at No.37 in a two-week run, and won critical approval. Wrote the British music weekly Melody Maker: "They have soul and fire, but leave nothing to chance, with superb productions and songs."
Pretzel Logic can be bought here.
Listen to the best of Steely Dan on Apple Music and Spotify.