'Radio City': How Big Star Created The Hit Record That Never Was
Big Star drummer Jody Stephens helps us celebrate 'Radio City,' the album that cemented the group as the archetypal cult band.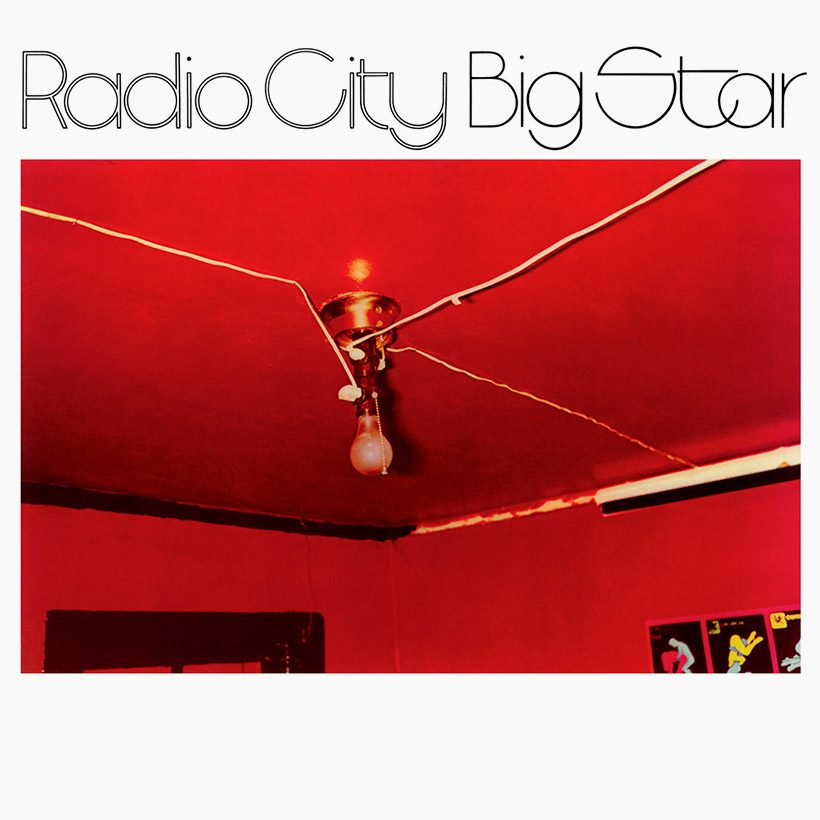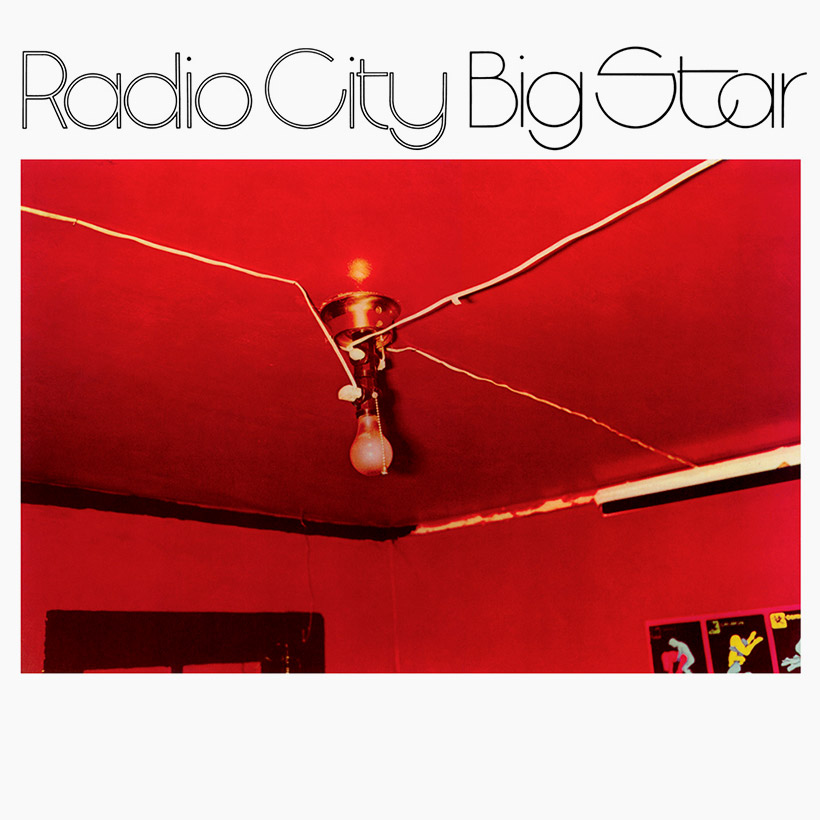 Combining hooky, guitar-driven songs with photogenic good looks, Big Star seemingly had it all. It also helped that they had a talismanic frontman in the shape of singer, guitarist, and songwriter Alex Chilton, who had led teen group The Box Tops to chart glory several years before. So when Big Star released their debut album, #1 Record, on the Stax-distributed Ardent imprint in August 1972, the young Memphis quartet's expectations were understandably high; they instinctively knew they had made an exceptional rock record. By the time of its follow-up, 1974's Radio City, the group had lost a member, but gained ground as the biggest cult band to never make it.
Listen to Radio City on Apple Music and Spotify.
"We created something special"
"I was really excited about it because I felt we had created something special," says drummer Jody Stephens in an interview with uDiscover Music, recalling his pride and enthusiasm for #1 Record. Fresh, new and exciting, with hints of The Beatles, Badfinger, and The Byrds in its musical DNA, Big Star's debut album was championed by legions of enthusiastic rock critics but met with public indifference. The blame for that was laid at a distribution network that failed to get the album into record stores.
Ironically, despite their name, Big Star were invisible to the public. After a period of anxiety and internal strife, Chilton's songwriting partner – and Big Star's co-founder, Chris Bell – left the group in November 1971.
With Bell gone, Chilton, bassist Andy Hummel, and Stephens decided to call it a day. Despite this, Chilton's creativity remained unabated, and he recorded some tunes with bassist Danny Jones and Richard Rosebrough in early 1973, before Big Star reformed in May, playing in front of an audience of music journalists in Memphis at a rock writers' convention organized by Ardent Records. Hugely successful, the gig spurred the band to go back into Ardent Studios to record their second album, Radio City.
"It changed the character of the band"
"Radio City was an exciting record to make," recalls Stephens. "I really missed Chris Bell being in the band and wondered what it would be like to move forward without him, but things changed. We became a three-piece, and all had a little bit of a larger role to play musically. And because there were just three of us, there was a lot more space we could do something with, or not. So, there was a lot more opportunity, and, certainly, it helped with our evolution and changed the character of the band."
Stylistically, Radio City picked up from where #1 Record left off, blending taut rock'n'roll ("O My Soul") with dreamy power-pop ("September Gurls") and reflective acoustic ballads ("I'm In Love With A Girl").
"There were similarities [with #1 Record], but Alex just kept coming up with brilliant new songs," says Stephens. "On Radio City, I think his perspective changed a little bit and, consequently, the songs changed musically. There was more of an edge to them and more of a worldly outlook to his lyrics and experiences."
With Bell's absence, Chilton became the sole focal point of the band. "Of course, with Chris leaving, the spotlight was on Alex," acknowledges Stephens. "I don't know if he thought about it too long because it would become a heavy thing to shoulder, but we seemed to move forward, were having a good time with it, and Alex was continuing to write great songs."
"I didn't have expectations beyond the studio"
Chilton wasn't the only songwriter in Big Star. Bassist Andy Hummel, who had contributed the memorable, quasi-psychedelic "The India Song" on #1 Record, expanded his role as a songwriter. He co-penned four songs with Chilton, including the notable "Life Is White" and "Back Of A Car." He even wrote the jangly guitar-led ballad "Way Out West" on his own, but as it was a very personal song (purportedly about an ex-girlfriend), Hummel didn't want to sing it himself. Instead, the responsibility fell on Jody Stephens' shoulders. "I got to sing Andy's 'Way Out West,'" the bassist confirms. "It felt fun stepping up and singing a little bit because I had just been singing some harmonies before that."
Stephens also debuted as a songwriter on Radio City's "Daisy Glaze." "It was one of those things that was unfinished," he explains. "We finished it in the studio, so I got some writing credit for it."
Interestingly, three of the songs on the album are notable for the absence of Hummel and Stephens. "Sometimes it doesn't get talked about, but when Alex, Andy, and I all drifted apart after Chris left, Alex put a band together with [bassist] Danny Jones and [drummer] Richard Rosebrough, who was a part of the Ardent scene. They played on 'She's A Mover,' 'What's Going Ahn' and 'Mod Lang.' When the three of us got back together, we tried to re-cut those songs, but we couldn't quite capture the spirit they had, so we just kept and used those recordings of them on Radio City."
Stephens credits Ardent's owner, audio engineer John Fry, in aiding the band's development because he gave them free rein in the studio. "It was amazing because after we cut the songs, we'd go in the control room and have a listen, critique things and tweak our parts," he says. "It just allowed us to experiment because we weren't looking at a clock, and John Fry wasn't looking over our shoulder. His domain as an engineer was knowing how to best capture what we were doing."
Significantly, Fry was also instrumental in Stephens using a new state-of-the-art Ludwig drum kit for the Radio City sessions. The drummer believes it helped to enhance his performances and spark his creativity. "John gave me some money to buy a new drum kit, which sounded really good," he reveals. "After we'd gone through a song for the first time and would go back in the control room and have a listen, the drum kit sounded amazing. So, hearing that along with what Alex and Andy were doing, I'd get inspired and would go back out, do another take and get even better at it."
"It's incredibly important to me"
Released in February 1974, Radio City boasted striking artwork featuring front and back cover photographs by William Eggleston. "He's gone on to become a world-renowned color photographer famous for a dye-transfer process, which was kind of unique to him," says Stephens. The front cover, called The Red Ceiling, "was taken in Mississippi and was part of his catalogue of photographs," Stephens says, adding, "Alex picked it out."
In sharp contrast, the back cover features an informal shot of the band enjoying a drink and leisure time at TGI Fridays. "It was just down the street from the studio in Overton Square," laughs Stephens. "It was a Monday night. We were walking through, and Bill photographed us just as we stopped and looked at him. It was spontaneous, and that's why it worked. Composing people for a photograph can be challenging, but when you do things that are spontaneous like that, It's a lot easier for those being photographed."
As for Radio City's title, Jody Stephens remembers it as Andy Hummel's idea. "Back then, people tagged 'city' onto things," he explains. "So, if something was a drag, you'd say, 'Drag city.' Andy thought the album had a lot of radio-friendly songs on it, so he dubbed it Radio City. It didn't have anything to do with Radio City Hall in New York."
Ironically, neither the album – nor its singles, "O My Soul" and "September Gurls" – garnered much radio play, and Radio City, like its predecessor, sank without trace, despite extremely positive press reviews. Looking back, Stephens says he was philosophical about the band's situation and felt no frustration or bitterness at their lack of success.
"I didn't have expectations beyond the studio," the drummer discloses. "We all would have liked to have made careers out of playing music, but I thought it was a pie-in-the-sky thing because there were thousands of bands and only a small percentage would go on to make a career out of it. While we had a brilliant place to record in, in Ardent Studios, and one of the world's best engineers, we still didn't have a proper manager or booking agent. There were a lot of things we lacked to connect us with the rest of the world. So I never really gave much thought to the whole distribution thing, because opportunities and a way forward in life kept presenting themselves."
But in 1978, after the release of Radio City's belated follow-up album, Third, Big Star's wheels came off and the band dissolved. Their stock, however, with both critics and listeners, continued to rise and in 1993, Chilton, Hummel and Stephens, buoyed by the growing interest in Big Star's music, reformed. More popular than in their 70s heyday, they even recorded a new album, In Space, in 2005, but Alex Chilton's and Andy Hummel's deaths, in 2010, ended Big Star's resurgence.
"I still feel relevant"
These days, Stephens, now 67, plays in the band Those Pretty Wrongs alongside Luther Russell. He still performs Big Star material as part of a part-time, informal aggregation dubbed Big Star's Third, which includes in its ranks R.E.M.'s Mike Mills, performing material from the group's final album. As the only surviving member of Big Star, Stephens feels it is vital to keep the band's legacy alive. "It's a joy," he confesses, "but I don't attach any obligation to it. I feel really lucky to be able to do it, and in that role, it's incredibly important to me. Having been a part of Big Star and continuing to be part of that music, I still feel relevant and have a sense of belonging."
Looking back to 1974, Stephens is immensely proud of what Big Star created with Radio City. "I love 'September Gurls,' the sound of Alex's guitar and what John Fry was doing behind the console," he enthuses. "The thrill for me was being a part of the creative process and being in the studio with John and continuing to make music with Alex and Andy. I felt pretty privileged."
This feature was first published in 2020. We are republishing it today in celebration of the anniversary of Radio City's release. Listen to the best of Big Star on Apple Music and Spotify.