Steely Dan
The jazz rock duo founded by Walter Becker and Donald Fagen found great commercial and critical success with their unique sound.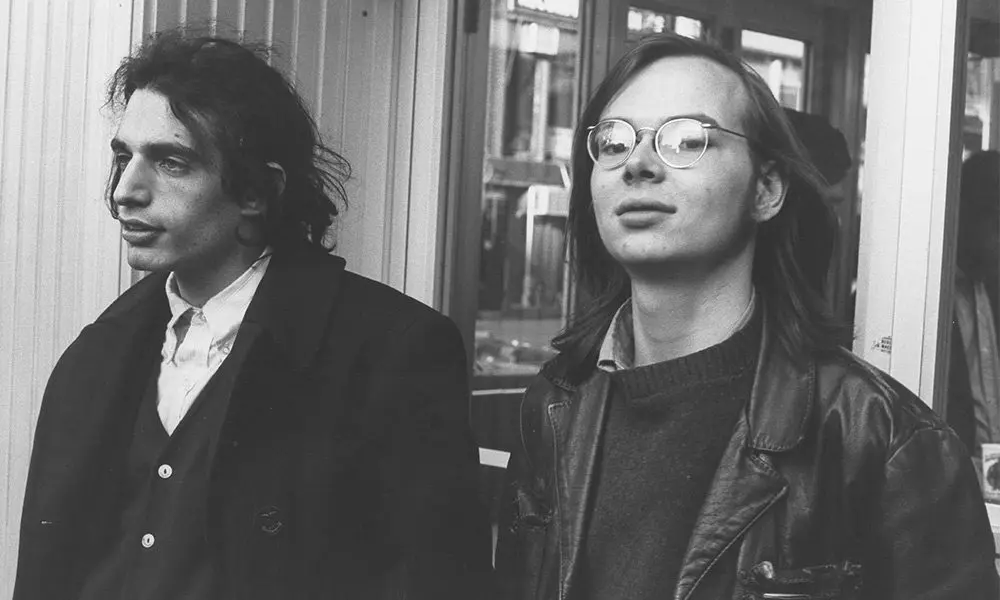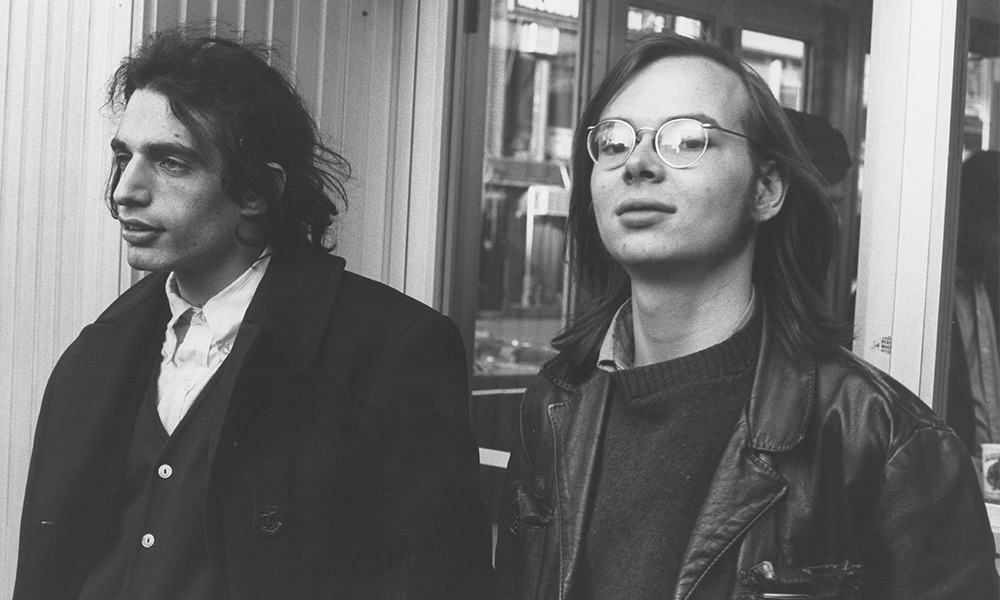 Steely Dan. The Dan. The epitome of cool. Though sometimes referred to as a rock-jazz group there isn't really adequate shorthand to describe the music and lyrics of Donald Fagen and Walter Becker. You're much better off trawling religiously through their albums if you want answers to the riddle – what is Steely Dan? Their slew of albums from the early 1970s until the current century is the only place to start. Can't Buy A Thrill, Countdown to Ecstasy, Pretzel Logic – just those first three discs can reduce grown folks to crumpled heaps. Along the way, the Dan have picked up numerous Grammy Awards – hell, even their engineer Roger 'The Immortal' Nichols has six of them while producer Gary Katz is also integral to their immaculate sound.
There have been hits of course: 'Do It Again', 'Reelin' In The Years', 'Show Biz Kids', 'My Old School', 'Rikki Don't Lose That Number', 'Haitian Divorce', 'Peg', 'Hey Nineteen' – pioneer sounds for burgeoning FM radio. Notoriously perfectionist too, the main men Becker and Fagen have always enlisted the top of the cream players – whether that's a Chuck Rainey or a Larry Carlton, members of The Crusaders, Vic Feldman or Michael McDonald. Since the demand perfection they also give it back to the listener and while their lyrics are characterised by an arch, knowing irony – the very antithesis of love and peace and let's all hold hands – they also aspire to a state one might call the romanticisation of the past as a vision of the future. Nostalgic references to their own collegiate days abound and they represent a time when America could still obsess over the consumer boom of the late 1950s and wonder what would happen when the promiscuous 1960s sent everything up for grabs. Those who know them best, say the Rick Derringers and Elliot Randalls of this world, also point out that playing for Steely Dan was always a blast because you never knew what direction they'd push the musicians down. But if their work ethic was tough it's easy enough to love their albums and we've got 'em covered here.
Walter and Donald actually met at Bard College in Annandale-on-Hudson, New York. Regular smart arse East Coast guys they cut their teeth at the Brill Building writing songs for others and touring with Jay and the Americans. Barbra Streisand recorded an early demo – 'I Mean to Shine' – but their own debut single 'Dallas' bw 'Sail the Waterway' was only sent out to DJs. To get a change of climate Becker and Fagen decamped to Los Angeles in late 1971 and began recording Can't Buy A Thrill with the angelically voiced David Palmer handling half the vocal duties, Fagen some others and drummer Jim Hodder lending his idiosyncratic pipes to the magnificent 'Midnite Cruiser'. Just about everything the Dan would achieve is heard on this album. Class sessioneers? Check. Classy lyrics? Of course. Potent pop? 'Reelin' In The Years' and the legendary 'Do It Again' have that base covered. Recording at The Village Recorder, LA this debut disc is a shimmering masterpiece with its ten songs defining the phrase – all killer, no filler. Jeff Baxter adorns the album with the kind of chops few had heard in the mainstream of rock at that point. His pedal steel solo on 'Fire in the Hole' and his stunning solos on 'Change of the Guard' and 'Only A Fool Would Say That' are worth the price of admission. That's Denny Dias playing the sitar on 'Do It Again' while Randall busts out his axe for 'Reelin' In The Years'. This is an affair that constantly throws up surprises. Songs like 'Kings' and 'Brooklyn (Owes The Harmer Under Me)' are as intelligent and evocative as rock has ever got. There is also mambo and samba and Latin licks leaking out. The chord changes are exemplary and this is reckoned to be the first post-boogie. This is where adolescence becomes the province of hungry young men.
Countdown to Ecstasy (1973) is very different. Although the songs were largely written while the Dan undertook their first touring they don't suffer as a result. In fact, some feel this album might be – gasp – the greatest record ever made. It is an immaculate piece of work. 'Bodhisattva', which lampoons the Western obsession with faux anti-materialism kicks the whole thing off with such a flurry of excitement that by the time you reach the finale, 'King of the World' (about the last surviving human on the earth after a nuclear holocaust) you may be exhausted by the sheer brilliance of the record's LA rock noir character. 'Razor Boy' deals with having your possessions taken away and is a dark thing. 'My Old School' back-references days at Bard. 'Show Biz Kids' sticks the knife into rock star cults and then turns it viciously. Fagen now handles the lead vocals while Palmer and Becker slide underneath him with some fancy backing. The production by Katz and Nicholls is tough and taut and the whole shebang swings like a mother even when the Dan are waxing lyrical in New Orleans during 'Pearl of the Quarter' or moving off into realms of funk-jazz on the epic 'Your Gold Teeth'. Don't overlook anything here. 'The Boston Rag' is a real tearjerker, a love song to lost youth.
Pretzel Logic is classic number three. Still recording in LA with the best players money can buy (Jim Gordon, Wilton Felder, Ernie Watts for starters) the deadly duo now turn their attention to New York City as viewed through the heat haze of their exile. Jimmy Haskell's orchestration is a fixture here and the songwriting moves up more notches on the title track and the bebop flavoured pieces on side two like 'Parker's Band', 'Through with Buzz' and 'Charlie Freak', splendid discussions about narcotics all. These major dudes tell it like it is: the sound is dense and the lyrical references are bafflingly erudite and not quite as arcane as some would have it. A five-star beauty.
Katy Lied continues to mine the noirish outer reaches of sophisticated pop-rock. Larry Carlton comes up trumps with the guitar on 'Daddy Don't Live In That New York City No More' and Randall returns to decorate 'Throw Back The Little Ones'. Phil Woods provides stellar sax on 'Doctor Wu'. Another charmer, Katy Lied thrills again during 'Black Friday' and 'Bad Sneakers'. The characters are lovingly detailed. 'Rose Darling' is particularly sumptuous. 'Any World (That I'm Welcome To)' turns the ironic glare up to solar scorch.
1976 gives us The Royal Scam, the most guitar drenched album in their catalogue. Carlton fires it off and doesn't keep anything back on 'Kid Charlemagne' and the time slipping 'Don't Take Me Alive'. Randall and Denny Dias swap solos in 'Green Earrings'. Becker steps up to the plate for 'The Fez' while the closing title track may be about the nightmare scenario of Papa Doc's Haiti. No one really knows though and this is certainly their most enigmatic recording.
Many first come to the Dan via Aja (1977) and it ain't a bad point of entry at all. An audiophile's wet dream this too and it won the Grammy for that very production reason. This is sheer gloss. The title track features Wayne Shorter (then of Weather Report fame) playing a definitive jazz sax solo and the whole disc resonates with Jazz messenger references and nodes to Art Blakey and Charlie Mingus and the beloved Parker. A more structured recording than its predecessors – if that were possible – the care and attention lavished on 'Peg', 'Black Cow', 'Deacon Blues' 'Josie' and the swing fest of 'I Got the News' means this album is a desert island disc. And would you believe it! Gaucho (1980) ups the ante. This time recording in New York and LA Becker and Fagen have clearly taken full control of the reins and the concept of the Dan as a band is completely replaced by their hands-on control. A conceptual list of hipster tunes is here with 'Hey Nineteen' and 'Time Out of Mind' being the yin and yang of addiction. 'Babylon Sisters' features Bernard Purdie's legendary half shuffle while fellow drummer Jeff Porcaro recalls the late-night sessions as a search for some Holy Grail. Pretty much superstars now, though reluctant enough to play live, Becker and Fagen emerge as arguably the most important tag team in rock'n'jazz ever on Gaucho.
They did, however, hit the road to make the masterful Alive in America and reformed for the millennium album Two Against Nature – a Grammy winner – and the ensuing Everything Must Go, which shouldn't be overlooked. We are also proud to point out The Very Best Of and the classic 4-CD box set Citizen Steely Dan which is pristine and remastered and gives one the full album chronology plus must-hear rarities like 'FM (No Static At All)', from the movie of that name, a live and totally bonkers 'Bodhisattva', the demo for 'Everyone's Gone to the Movies' and 'Here at the Western World'.
Steely Dan's journey from Annandale and Brooklyn to Hollywood heights is one of rock music's most durable treks and certainly the most worthwhile of odysseys. Time cannot wither their allure. Their music is essential. Dig in and feast.
Words – Max Bell
Format:
UK English