Soul Boys: The Influence Of Soul On 80s Chart Pop
Contrary to popular belief, technology didn't suck the soul out of pop music in the 80s, it actually infused it with more heart and soul.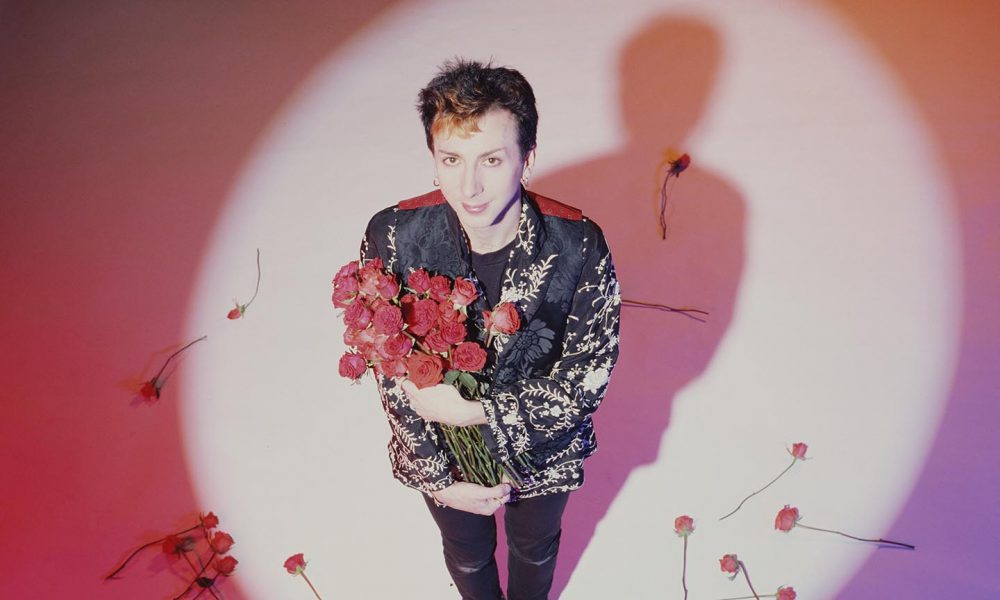 The party line on 80s pop would have you believe that evolving technology sucked all the soul out of the music. In fact, the opposite is true.
The pop sounds of the 80s were soaked with soulful flavors, even if they were living alongside synths and drum machines. Besides the acres of artists from the pop/rock realm whose styles were shaped and whose careers were made with the aid of soul inspiration, there were plenty of R&B acts who crossed over and adopted New Wave/80s Pop touches. Some major figures' genre-defying sounds straddled both sides of the fence.
Listen to our Best 80s Hits playlist here.
The movement with arguably the biggest impact on 80s pop culture in the UK grew from deep soul roots. As the 70s were ending, ex-punks Steve Strange and Rusty Egan kickstarted an underground club scene, birthing what was eventually dubbed the New Romantic revolution. The sounds spun by former Rich Kids drummer/groundbreaking DJ Egan included 70s R&B and disco alongside Kraftwerk and David Bowie. The scene's core bands – like Spandau Ballet, Duran Duran, and Strange and Egan's Visage – were full of musicians who flew their "soul boy" flags proudly.
"The only kind of records I've ever bought are Black soul records," Spandau leader Gary Kemp told Creem's Iman Lababedi in 1981. In 1980 Strange enthused to Record Mirror's Marc Cooper, "At 16 I started going to Wigan Casino [dance parties], the northern soul sessions… I used to travel 300 miles to be there." Duran Duran's John Taylor once recalled, "I argued with punks about Chic. I'd say, 'This shit is f***ing great!'"
The first flood of New Romantic hits, like Duran Duran's "Planet Earth," Spandau's "To Cut a Long Story Short," and Visage's "Fade to Grey," focused on the funk and disco aspects of their influences. But over the next couple of years came a deluge: ABC's Motown-indebted The Lexicon of Love, Spandau's Al Green-influenced slow-jam smash "True," and Culture Club's gentle but world-beating blend of R&B, pop, and reggae on Kissing to Be Clever. Records like these would redefine the sound of mainstream pop in the 80s on a global level.
Early 80s synth-pop was closely aligned with New Romanticism under the UK press's catchall term "futurism." One of the period's most ubiquitous synth-pop blockbusters, Soft Cell's "Tainted Love," was a cover of Gloria Jones' 1965 soul classic. Pretty much all of The Human League's biggest tunes ("Don't You Want Me," "Fascination," "Mirror Man") would have been right at home on Motown if you swapped the synthesizers and LinnDrum for the Funk Brothers. And two of the most soulful singers to emerge from the era are undeniably Yaz's Alison Moyet and Eurythmics' Annie Lennox.
Soft Cell - Tainted Love (Official Music Video)
But 80s artists from the rockier end of the spectrum were bitten by the soul bug too. Squeeze edged closer to Memphis than London when new guy Paul Carrack took the lead on 1981's "Tempted," and bandleaders Chris Difford and Glen Tilbrook's 1984 duo project was pretty much straight-up R&B. Jam frontman Paul Weller's mod-derived soul roots were no secret, but in his post-Jam project, The Style Council, he leaped into the R&B pool with both feet on hits like "Long Hot Summer" and "My Ever Changing Moods."
The Style Council - My Ever Changing Moods
On the US side, Steely Dan had their only American Top 10 tune of the decade with 1980's "Hey Nineteen," probably their most overtly R&B-flavored hit. The J. Geils Band had spent the 70s steeped in blues rock, but they earned exponentially more attention in the 80s by combining their soul side with cutting-edge pop production on tunes like "Freeze Frame," not to mention making a splash with their recorded-live cover of The Marvelow's 1965 "I Do." The Fabulous Thunderbirds, featuring Stevie Ray Vaughan's big brother Jimmie on guitar, had been belting out blues rock since the 70s too, but they dented the pop charts with a cover of Sam & Dave's randy "Wrap It Up."
J. Geils Band - Freeze Frame
In some cases, America was more receptive to R&B revamps by British synth poppers than the UK. When Naked Eyes brought samplers and Simmons drums to their 1983 take on Lou Johnson's Bacharach/David-penned single "Always Something There to Remind Me," the tune was a relative flop in England. In the US, it became as ubiquitous as spandex and mullets.
There was no shortage of R&B artists adopting 80s synth-pop/New Wave production touches either. Rick James earned immortality with his gloriously sleazy, synth-kissed ode to "the kind of girl you read about in New Wave magazines," a song so iconic it's not even necessary to name it. "I started out in rock first and only really got into R&B when I joined Motown," he told Blues & Soul's John Abbey in 1982, referencing his mid-'60s band with Neil Young, The Mynah Birds.
Rick James - Super Freak (Official Music Video)
R&B star Ray Parker, Jr. ended up paying for the pop success of his Ghostbusters theme song with a court settlement after it was deemed too similar to Huey Lewis & The News' "I Want a New Drug." In 1984 Parker cleverly retorted to Rolling Stone's Michael Goldberg, "I think both records sound like [M's 1979 New Wave/proto synth-pop smash] 'Pop Muzik.'"
Early 80s British R&B groups like Linx and Imagination earned the appellation Britfunk, but they were conversant with the pop/rock sphere too. Both Linx's smooth, sophisticated sound and their interviews made it clear they were Steely Dan fans. Linx's keyboardist and drummer had helped Hazel O'Connor achieve New Wave fame, and their bassist went on to punk-funk outfit 23 Skidoo.
The production duo Jolley & Swain, who oversaw Imagination's 1981 debut album, are as famous for intercontinental smashes like Bananarama's "Cruel Summer" and Spandau Ballet's "True" as anything else. The influence of Imagination's Body Talk was cited by Spandau as an influence on True's album production. Certainly, the bubbling synths on the early Imagination singles would have fit comfortably on any number of hit-bound pop tunes at the time.
Spandau exemplified the cross-pollination in more ways than one. The horn section from another high-profile Britfunk band, Beggar and Co, were at the core of Spandau Ballet's edgy, groove-heavy 1981 hit "Chant No. 1 (I Don't Need This Pressure On)."
Around the same time, the Earth, Wind & Fire horn section were all over Face Value, the album that made Phil Collins a solo sensation. (His 1982 update of The Supremes' "You Can't Hurry Love" didn't hurt either). In 1984, Collins partnered with EWF lead singer Philip Bailey on "Easy Lover," a chart-topper on both sides of the Atlantic. In 1982, Heaven 17 offshoot British Electric Foundation turned heads with a surging synth-pop reboot of The Temptations' "Ball of Confusion" with Tina Turner up front. The attention-getting single reportedly convinced Capitol Records to snap Turner up, leading to her mid-80s career explosion.
Ball Of Confusion (Remix / Remastered)
Of course, sonic omnivores like Prince and Terence Trent D'Arby, who seamlessly blended R&B, pop, and rock influences, are indispensable to the annals of the 80s musical mainstream as well. Where would any accounting of the era's cultural zeitgeist be without "When Doves Cry," "Let's Go Crazy," "Wishing Well," et. al?
The technology allergies of hidebound traditionalists notwithstanding, the 1980s' intersection of pop, New Wave, and R&B made waves that are still washing over the world today.