Best Music Box Sets For Christmas 2019
Even in the streaming age, nothing beats an expertly-curated box set, the best of which will thrill the obsessive and casual fan alike this Christmas.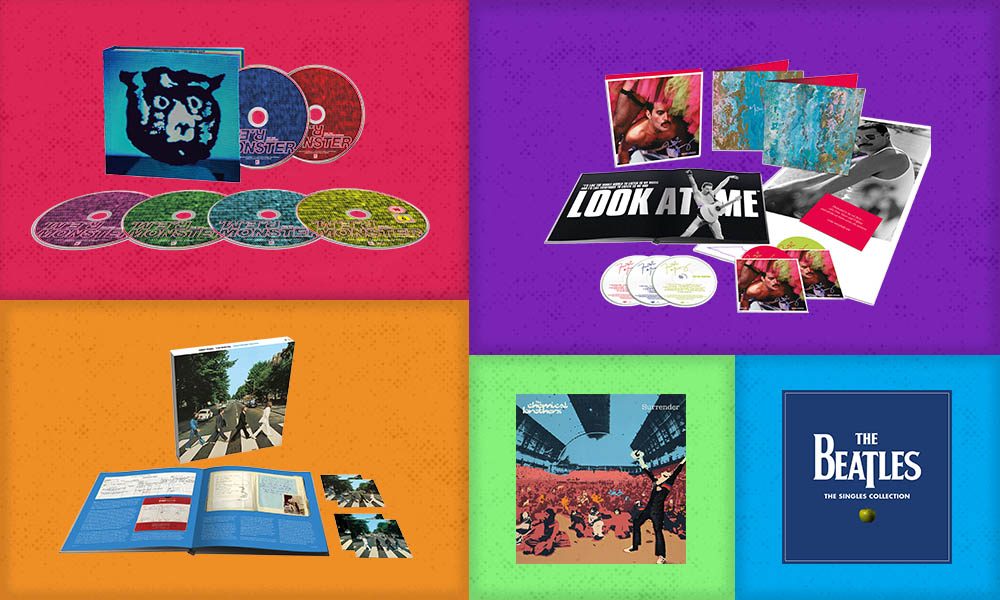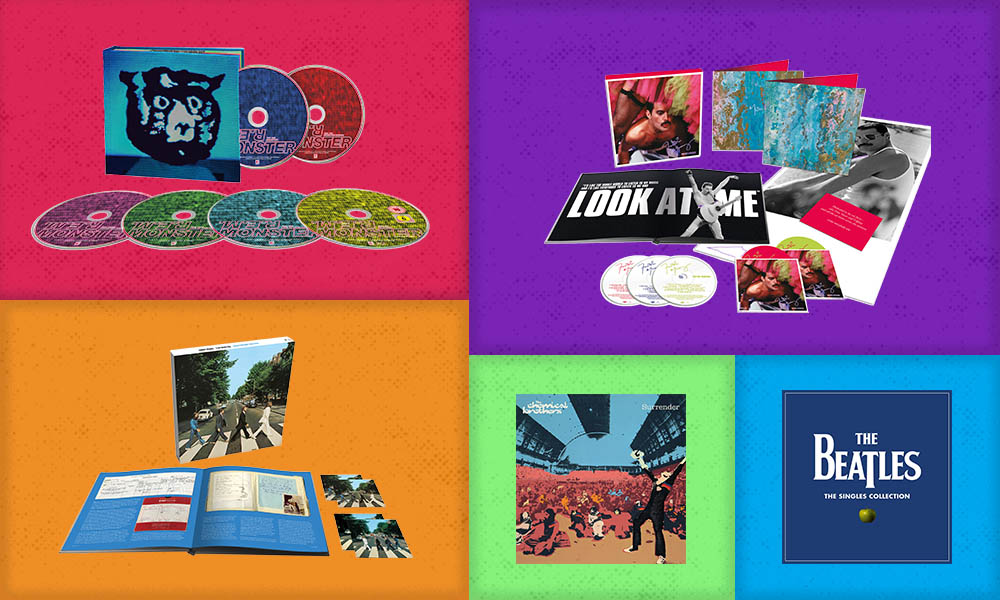 Even in the streaming age, nothing beats the beautiful detail and breadth of music and ephemera that a box set provides – there's even a Grammy category to acknowledge their greatness. For the music obsessive and casual fan alike, a box set tells the complete story of an album or artist's catalogue, one that doesn't fit nicely onto one disc. From unreleased demos to behind-the-scenes photos, the best box sets of 2019 are sure to delight any audiophile on your Christmas list
The Beatles: Abbey Road: Anniversary Edition
Fifty years after The Beatles released their penultimate album, Abbey Road, it celebrates its golden anniversary in style, with newly mixed tracks, unreleased demos and sessions in an expanded reissue overseen by the only man for the job, Giles Martin. If you didn't get the deluxe Sgt Pepper and "White Album" box sets, it's time to make up for it…
THE BEATLES REVISIT ABBEY ROAD WITH SPECIAL ANNIVERSARY RELEASES
The Beatles: The Singles Collection
Beatles completists, rejoice: 23 of the group's biggest singles have been faithfully reproduced in their original 7" form for this limited-edition box set. Many of the group's singles were never included on their albums, and these 46 A- and B-sides have been cut for vinyl using the original mono and stereo master tapes. Accompanying this bounty of Beatles tunes is a 40-page booklet with photos, ephemera and detailed essays by Beatles historian Kevin Howlett.
The Beatles - The Singles Collection (2019)
The Rolling Stones: Let It Bleed 50th Anniversary Deluxe Edition
The deluxe box set of Let It Bleed shines a new light on the Stones' eclectic masterpiece. Along with a treasure trove of extras (rare photos, lithographs and more), the real highlight is the remastered audio of the original album, where you can hear every guitar lick, drum fill and every searing note of Merry Clayton's spine-tingling vocals on 'Gimme Shelter'. It's like she's standing in your living room.
Official Unboxing | The Rolling Stones - Let It Bleed (50th Anniversary Edition)
Freddie Mercury: Never Boring
If the unprecedented success of the Bohemian Rhapsody biopic tells us anything, it's that Freddie Mercury was one of the most magnetic frontmen in this history rock. Now his singular talents are on full display with this lavish, five-disc box set that brings together his two solo works (Mr Bad Guy and Barcelona) along with a specially-curated selection of visuals and an introduction from Rami Malek, who played Mercury in the film.
Paul McCartney: Egypt Station: Explorer's Edition
Never content to rest on his laurels, Sir Paul returned last year with a new concept album, Egypt Station (his first studio effort 2013), to universal praise. This year, he unveiled a deluxe Explorer's Edition of the release, featuring ten extra songs, including live performances (captured at The Cavern and Grand Central Station) and exclusive bonus cuts.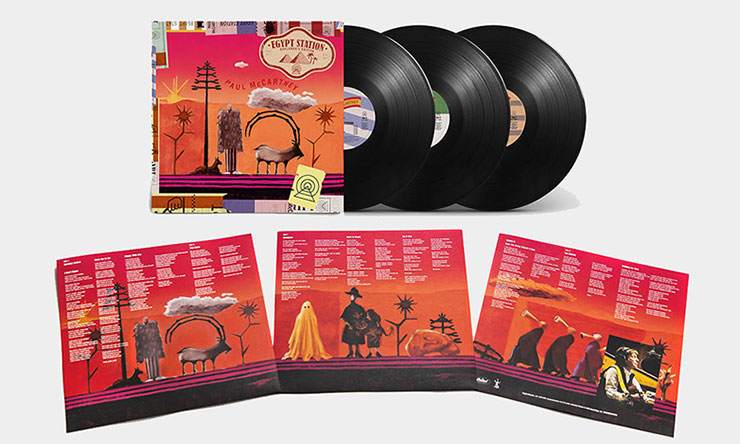 The Chemical Brothers: Surrender
When UK electronic pioneers The Chemical Brothers made their first foray into the pop-electronic scene, we all blissfully followed. Twenty years later, the party is still going, with a deluxe reissue of their 1999 album, Surrender, complete with previously unreleased 'Secret Psychedelic Mixes' of the album's tracks, a DVD of promo videos and footage from their historic Pyramid Stage performance at Glastonbury 2000.
The Chemical Brothers Surrender 20th Anniversary Edition
R.E.M.: Monster
R.E.M. had already gone from cult college-rock outfit to MTV darlings with their folk-informed sound, but in 1994 they turned the volume up, made good on their "long promised rock record" and delivered a Monster. The deluxe 25th-anniversary reissue is a beast as well: a six-disc box set that includes unheard demos, an unreleased live concert and a newly remixed version of the album.
R.E.M. - Monster 25 Deluxe Edition (Expanded Trailer)
Soundgarden: Live From The Artists Den
This 29-track release documents the grunge trailblazers' 2013 performance at the historic Wiltern Theater in Los Angeles. A few years into their reunion tour, the band were tighter than ever, playing a mix of King Animal material between hits and deep cuts. The box set also includes a new concert film of their performance, immortalising Cornell's magnetic presence on stage.
Soundgarden - Live from the Artists Den (Unboxing)
OMD: Souvenir
OMD's career-spanning Souvenir is more than a keepsake, it's an embarrassment of riches comprised of all 40 of the pioneering synth-poppers' singles, along with live sets from London's Hammersmith Odeon in 1983 and The Mermaid Theatre in 2011, plus a CD of previously unreleased rarities hand-picked by the band themselves.
Orchestral Manoeuvres In The Dark Unboxing Their New 'Souvenir' Box Set
Def Leppard: Volume Two
Newly minted Rock And Roll Hall Of Fame inductees, Def Leppard unveiled Volume Two of their career-retrospective box set series, available as both a 10LP, 180g vinyl box and a limited edition 7CD set featuring all their 90s albums, including Adrenalize, Retro Active, Slang and Euphoria, along with rare cuts, B-sides and more
DEF LEPPARD - Vol. 2 Limited Edition Box Set Out Now 💥
The Roots: Things Fall Apart
As real heads know, The Roots were making hip-hop history long before they became a late-night house band. A product of the famed Soulquarian recordings, 1999's Things Fall Apart catapulted the Philly hip-hop outfit to fame, setting the benchmark for alternative hip-hop in the new millennium. The deluxe edition features the remastered record, bonus tracks, rare photos and essays from Black Thought and Questlove.
The Roots - Things Fall Apart Unboxing
Traffic: The Studio Albums 1967-74
Across their many incarnations, no band bridged the gap between psychedelic rock and jazz fusion better than pioneering British prog-pop outfit Traffic. From their momentous debut album, Mr Fantasy, up to 1974's criminally underrated When The Eagle Flies, this limited-edition vinyl box set collects all six studio remastered albums recorded for Island Records.
Traffic - The Studio Albums 1967-74
Steve Miller Band: Welcome To The Vault
Only Steve Miller boasts the kind of decades-spanning catalogue that would require a vault. His whole career is a greatest-hits package, and this 3CD+DVD collection delivers even more gems, including 38 previously unreleased recordings.
Steve Miller Band – Welcome to the Vault (Official Trailer)
Caravan: The Decca/Deram Years: An Anthology (1970-75)
As one of the key players to emerge from Canterbury, England, prog veterans Caravan helped shape what would become known as the "Canterbury Sound". Now these influential recordings are in one place on a 9CD box set that features expanded editions of all the albums the group recorded for the Decca and Deram labels between 1970 and 1975.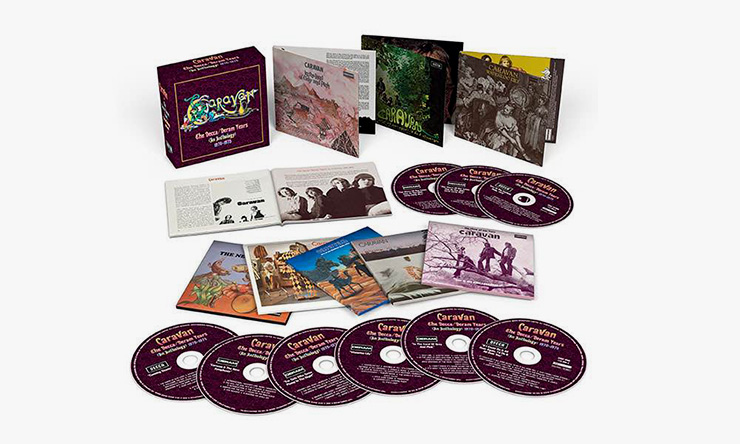 Various artists: Motown: The Complete No.1s
Ain't no box set big enough to fit all of Motown's hits, but why not try? Revisit the house that Berry Gordy built with a replica of Motown's original Hitsville headquarters, stuffed with 11 CDs spanning a staggering total of 208 chart-topping Motown hits. This new edition also includes a bonus disc of additional Motown No.1s and a 100-page book with rare photographs.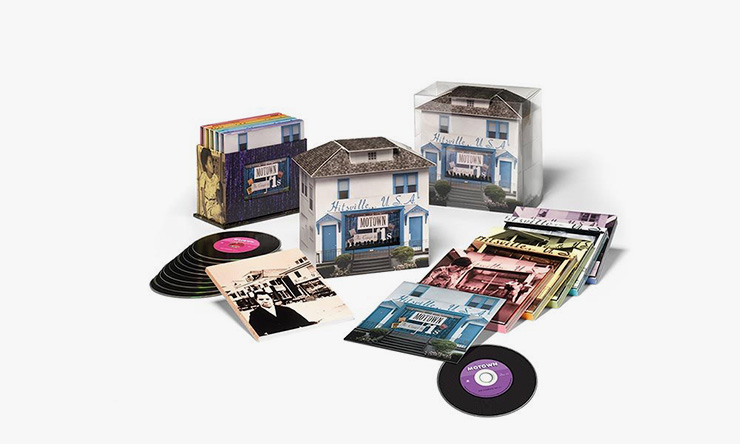 See the rest of our 2019 exclusive gift guides.
Format:
UK English