The Greatest Film Scores Of All Time
Since the advent of sound in cinema, the film score has become an integral part of the movie experience. Explore some of the best film scores ever.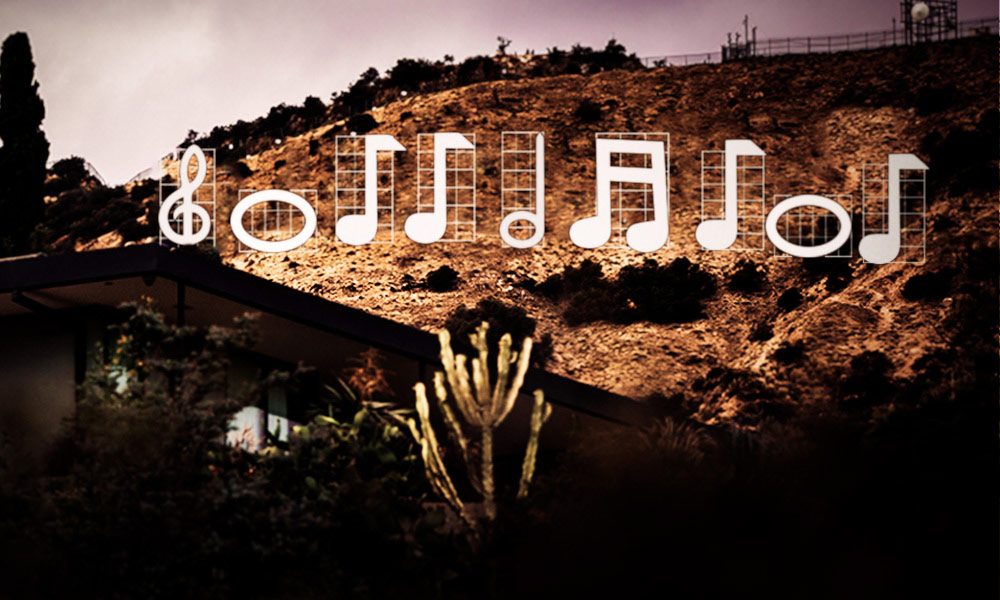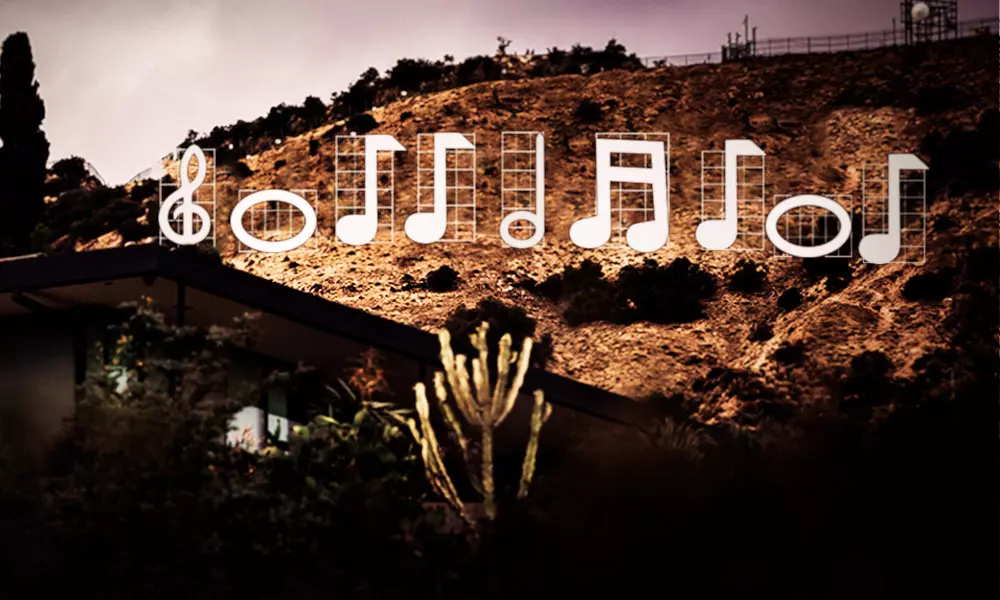 Since the advent of sound in cinema, the almighty film score has become an integral part of the movie experience. Some took years, others were made up on the spot, but all of the best film scores share a few things in common. They are able to convey what the movie is trying to say without words and evoke an emotional response even the most brilliant bit of dialogue cannot. Some scores even outlive the film they soundtracked.
Check out some of the greatest film soundtracks on vinyl here.
Without further ado, here is a list of the best film scores of all time to debate, argue over, and maybe even agree about.
60: The Adventures of Robin Hood (1938)
Erich Wolfgang Korngold's score to The Adventures of Robin Hood earns a spot on this list not only because of its wonderful music, but also because of its historical value. The score to the 1938 film marked the first time that a composer won the Academy Award for Best Original Score. Previously, the statute was given to the head of the studio's music department. – Sam Armstrong
59: Chinatown (1974)
Jerry Goldsmith's stately score for one of the best film noirs of all-time did the important work of sending you back to a time and place that had long since past. The famed composer's "Love Theme" still sounds stunning, a lush and romantic piece carried by a lone trumpet. – Sam Armstrong
58: Jackie (2016)
Mica Levi's score for Jackie is a perfect fit for a film that explores the inner life of Jacqueline Kennedy, the First Lady of the United States. Strings quaver and bend in strange ways, silence is employed liberally. It's the sound of a world that seems normal, but has actually been turned upside down. – Sam Armstrong
57: The Grand Budapest Hotel (2014)
Alexandre Desplat has worked on countless film soundtracks since the 1980s, but perhaps his most celebrated partnership is with director Wes Anderson. The Grand Budapest Hotel won Desplat his first Oscar at the Academy Awards for Best Original Score. Typical of his work for Anderson, the music is simple and quirky, perfectly attuned to Anderson's unique visual style. – Sam Armstrong
56: Crouching Tiger, Hidden Dragon (2000)
The blockbuster 2000 action film Crouching Tiger, Hidden Dragon depicted what director Ang Lee called a "China of the imagination." Composer Tan Dun's score was a huge help in this effort, bringing together Chinese themes with typical Hollywood soundtrack flourishes, courtesy of the Shanghai Symphony Orchestra. Tan Dun's ability to speak to both audiences helped make the film a runaway success. – Sam Armstrong
55: Emma
Rachel Portman is one of Hollywood's busiest film composers, having worked on projects like Chocolat, The Cider House Rules, and the Academy Award-winning score for Emma. The delicate, symphonic score was a perfect fit for the retelling of Jane Austen's novel. With the win, Portman became the first woman to win an Oscar for Best Original Score. – Sam Armstrong
54: Requiem for a Dream (2000)
Clint Mansell is Darren Aronofsky's go-to film composer. Early on in their partnership, Mansell's innovative combinations of electronic elements and symphonic scores gave Aronofsky's films a unique sound. Requiem for a Dream may be the best of those early soundtracks, with "Summer Overture" still sounding like a haunting march into oblivion, decades after the film's release. – Sam Armstrong
53: A Clockwork Orange (1971)
In 1968, Wendy Carlos introduced listeners en masse to the Moog synthesizer with dazzling renditions of Bach compositions. For Stanley Kubrick's A Clockwork Orange, the Moog was once again the instrument (mostly) featured throughout. The effect, however, was far different. When paired with the shocking and provocative images on film, the sound of the Moog was strange, uneasy. Decades later, it remains one of the most iconic soundtracks ever. – Sam Armstrong
52: Planet of the Apes (1968)
Jerry Goldsmith's iconic, avant-garde "Main Title" for Planet of the Apes immediately puts you in the frame of mind of the main character. Thrust into a strange land, everything seems confusing, with danger lurking around every corner. It's hard to believe that, just a few years later, Goldsmith would go on to produce the relatively straight-ahead Chinatown score. – Sam Armstrong
51: Black Panther (2018)
Ludwig Göransson and director Ryan Coogler had a long working relationship before Black Panther, but the superhero film was obviously a huge undertaking. The score, which won Best Original Score at the Academy Awards, was the result of major research on Göransson's part. The composer traveled to Africa, learning about the continent's various musical forms, and integrated it seamlessly into a score that also featured Senegalese musician Baaba Maal. – Sam Armstrong
50: Tron: Legacy (2010)
Combine the tenets of a traditional film orchestral score with the electronic wizardry of French electronic duo Daft Punk and you have a score that is much greater than the sum of its parts. With the help of American composer, arranger, and producer Joseph Trapanese, Daft Punk broke ground in cinematic scoring while still paying proper homage to Wendy Carlos' original work for the 1982 film.
49: Sorcerer (1984)
The ever-prolific Tangerine Dream boast a run of film soundtracks almost as long as their main album discography, and Sorcerer was their first. Issued in 1977, it helped lay the blueprint for the eerie, synth-soaked cues that would become a horror trademark in the 80s, and remains a key inspiration for today's revivalist soundtracks, chiefly the Netflix show Stranger Things.
48: Flash Gordon (1980)
The campy space opera based on an iconic comic strip by Alex Raymond may have missed the mark. The Flash Gordon soundtrack, however, nailed it with a bullseye. Rock gods Queen did not skimp when it came to laying down the lumber for what was supposed to give Star Wars a run for its money. Ultimately, the music far outshined the film and remains one of the best film scores written by a rock band.
47: ET: The Extra-Terrestrial (1982)
In one masterstroke, John Williams not only created an extremely catchy film theme but also an emotionally affecting piece of music that's impacted generations of audiences and filmmakers alike. The score itself is exactly what everyone's childhood should feel like: filled with naivety, wonder, and a sense of danger (but not doom) to remind us all that men in Hazmat suits are terrifying.
46: Ascenseur Pour L'Échafaud (1958)
What could be better suited to the new loose, improvisational acting style that characterized French new wave cinema than an entirely improvised film score? The origin story of how Miles Davis met French director Louis Malle differs but the result is inarguably one of pure cosmic fate, with Davis and a slew of French session musicians improvising this seminal cool jazz score live to projected film sequences. A key piece of work in Davis' artistic development (it marked his first foray into modal jazz, en route to recording the seminal Kind Of Blue), it also remains one of the best film scores to come out of the jazz world.
45: The Mission (1986)
This is not the Ennio Morricone we are used to. Most would think of The Maestro's best film scores as being for westerns, but here Morricone clearly wanted the world to know that he was more than echoing harmonicas and catchy spaghetti Western stings. Not exactly foreign to those who know Morricone's work as a composer, it's his best non-action score to date.
44: Jurassic Park (1993)
Another John Williams and Steven Spielberg joint masterpiece, this has all the hallmarks of a classic Williams score: soaring strings, dramatic brass, and a childlike sense of wonder that's inherent to what is, at its core, a fantasy adventure tale. Williams flexed his dramatic muscles, matching the ominous tone of the danger that lurks within the park. With just a few notes, he created a musical signature for the Jurassic Park franchise, one that conjures up hope, adversity, and grand adventure all in one theme.
43: The Seven Samurai (1954)
Drums and impending doom. Akira Kurosawa's pioneering cinematic masterpiece singlehandedly created the "mission movie" as we know it, but the score has gone largely unnoticed for its contribution to modern film. Why Fumio Hayasaka scores don't get more attention for creating one of modern cinema's best film scores is anyone's guess, but this is easily a favorite among Kurosawa fanatics.
42: Goldfinger (1964)
With his work on the James Bond films, composer John Barry created a musical vocabulary that will forever be synonymous with 007. While it was hard to choose between his Bond soundtracks, Barry really perfected sound with his bold and brassy theme for Goldfinger.
41: Vertigo (1958)
Exactly what the best film scores from this age are supposed to do. Though a bit on the nose, this swirling, manic take on the subject matter also works as a brilliant piece of music in its own right. Alfred Hitchcock and Bernard Herrmann were constant collaborators and this was one of their best soundtracks.
40: The Social Network (2010)
As dubious as the idea of a "Facebook movie" may seem, it's hard to imagine the scenes about tech theft and branding without the creepy, haunting (and Oscar-winning) tones that Nine Inch Nails frontman Trent Reznor and Atticus Ross supplied for David Fincher's tale of greed and ego gone awry.
39: Titanic (1997)
James Horner's score is everything this film is. It's big. It floats. It crashes. It rises. It freezes to death in the middle of the ocean. Wait… scratch that last one. James Horner is no slouch and neither is James Cameron, who knew exactly the man for the job to score this masterpiece.
38: Close Encounters Of The Third Kind (1977)
If just for the odd tune that the human scientists and the aliens communicate with, this film deserves to have its hopeful, thrilling score included on this list. This is John Williams having some fun – and it shows.
37: The Godfather Part II (1974)
A lovely extension of the story and music that was not just a repeat of the original Godfather score. With compositions by Nino Rota and conducted by Carmine Coppola, the Godfather Part II score expertly achieved what its predecessor did by putting the listener in turn-of-the-century Italy and New York. It's a truly remarkable feat, that stands on its own among Hollywood's best film scores – particularly considering the iconic soundtrack it followed.
36: Shaft (1971)
Shaft isn't the only film Isaac Hayes scored, but it's certainly the most well-known. From the wah-wah-enhanced guitar groove to his own baritone vocals, Hayes proved that he was a force to be reckoned with in modern American soundtracks.
35: Taxi Driver (1976)
You'd be hard-pressed to find a piece of art that better embodies the creeping disillusionment and moral decay of 70s New York than Martin Scorsese's landmark film and its accompanying score by Bernard Herrmann. Eschewing the classical orchestration that typified the era, Herrmann used a palette of dissonant sounds and instruments that left audiences feeling deeply uncomfortable long after the credits rolled.
34: Butch Cassidy And The Sundance Kid (1969)
Burt Bacharach may seem like an odd choice to score a film about two of the most notorious outlaws who ever terrorized the Old West, but boy did he deliver. Not only did he supply the score, he also gave the world the song "Raindrops Keep Fallin' On My Head," which won an Oscar for Best Original Song.
33: The Untouchables (1987)
The music from Brian De Palma's gangster classic will ring through your head any time you find yourself in an old train station. It's foreboding, filled with adventure, and almost makes Al Capone look like a hero. Fresh and classic all at once, Ennio Morricone's score brings the film's characters to life.
32: Doctor Zhivago (1965)
This film may not resonate with modern audiences used to fast-paced storytelling and characters with easily digestible backstories, but the haunting, wonderful score by David Lean and Maurice Jarre will stay with you and bring you back wanting more of this amazing classic work of art.
31: Pat Garrett And Billy The Kid (1973)
Bob Dylan not only supplied the unique take on a western soundtrack in this rare gem of a film, but he also acts in a small, almost non-speaking, role as one of Billy's gang members. Dylan's songs, composed exclusively for the film, could not be better suited for this postmodern western.
30: Beetlejuice (1988)
Just sit back and listen to this eerie, fun, and thrilling score: it jumps, bops, and dances the calypso straight into your childhood memories. Beetlejuice is one of director Tim Burton and Danny Elfman's early collaborations, resulting in one of their best film scores, capturing the whimsical and ominous tones that color most of their work.
29: The Dark Knight (2008)
When it came to breathing new life into the famed Batman franchise, Christopher Nolan reimaged the caped crusader as a brooding anti-hero – and he needed a score to match. Starting with Batman Begins, Nolan tapped Hans Zimmer and James Newton Howard to create a dark soundscape filled with throbbing bass and shrieking strings. If you listen closely, you can almost hear Heath Ledger's Joker voice in your head, urging you to do something…crazy.
28: The Hired Hand (1971)
Having already been the inspiration behind "Mr Tambourine Man," folk musician Bruce Langhorne once again found Dylan at his boot heels after he scored Peter Fonda's western-with-a-domestic-twist in 1971. Dylan would follow suit with his Pat Garrett And Billy The Kid soundtrack in 1973, though the stark Americana of Langhorne's score is arguably the more atmospheric of the two, remaining a cult soundtrack for decades until it was finally issued in 2004.
27: The Empire Strikes Back (1980)
Remarkably, it wasn't until the second installment of the original Star Wars trilogy that John Williams gifted fans with "The Imperial March," the theme you hear whenever you think of The Dark Lord Of The Sith, Darth Vader. With The Empire Strikes Back, Williams expands on the musical themes of the original film – and creates even more in the process.
26: Mad Max: Fury Road (2015)
It's difficult to find modern film scores that don't feel derivative, but George Miller knew what he was doing when he hired the Dutch multi-instrumentalist and composer Tom Holkenborg, aka Junkie XL, who's been a close collaborator with Hans Zimmer. Holkenborg's immersive and driving score amounts to an audio assault that perfectly matches the chaotic world of the Mad Max franchise.
25: Conan The Barbarian (1982)
Even if the film itself usually fails to make any lists, Basil Poledouris' score can get anyone's blood pounding, and is well worthy of respect, particularly within the fantasy B-movie genre.
24: Once Upon A Time In The West (1969)
Both beautiful and brutal at once, this could be the best thing Ennio Morricone has ever done. Of course, he also scored The Good, The Bad And The Ugly; in the western genre, Morricone's only competition is himself.
23: Edward Scissorhands (1990)
Danny Elfman at his most impish, dancing in the middle of the street, beckoning you to the deep and mysterious forest. Though not as playful as some of his work, this is where Elfman stretched a bit towards romance and gothic fairytale, paving the way towards his next project, The Nightmare Before Christmas.
22: Terminator 2: Judgement Day (1991)
A violent, foreboding, and dark look into the terror of a possible future, there's not a single moment of frivolity or room to breathe in this score. From top to finish, Brad Feidel puts listeners on a ride toward an inevitable clash between good and evil.
21: 2001: A Space Odyssey (1968)
While Stanley Kubrick initially commissioned noted Hollywood composer Alex North to score his interstellar masterpiece, he ended up scrapping North's work in favor of classical music pieces he'd originally used as guides. From the Johan Strauss waltz "The Blue Danube" to avant-gardist György Ligeti and, most famously, Richard Strauss' tone poem "Also Sprach Zarathustra," Kubrick catapulted these composers back into the spotlight and made these classic pieces forever synonymous with his iconic film.
20: Halloween (1978)
John Carpenter is a man to be reckoned with. When people hear this music they start looking around every corner and hiding the steak knives. It's threatening and catchy, and, like the villain in the film, feels as if it will never stop.
19: Blade Runner (1982)
Like the amazing effects and the dark mood of the cult classic movie, this score seems to ooze along the wet sidewalks with everything else in the film. Is it born from a fever dream of director Ridley Scott? No, it's just one of the enigmatic Vangelis' best film scores.
18: The Magnificent Seven (1960)
Yul Brynner, Steve McQueen, Charles Bronson, and one of the best Western scores that ever graced a silver screen. Hear it and you want to jump on a horse and ride into the sunset. With a single melody, famed composer Elmer Bernstein created a score that has come to epitomize the idea of the American West. So much so the title tune even became the "Marlboro Cigarette Theme."
17: Chariots Of Fire (1981)
Even before his trailblazing work for Blade Runner, the Greek composer Vangelis applied his synth skills to the period film Chariots Of Fire, set amid the 1924 Olympics. A cinematic gamble for sure, director Hugh Hudson didn't want Chariots to feel like a stuffy heritage film, so he tasked Vangelis to create a modern score, resulting in one of the most popular theme songs of the early 80s that's been parodied ad infinitum.
16: The Pink Panther (1963)
If someone doesn't know who Peter Sellers was, there's no better introduction than this series of films. He was as brilliant as Henry Mancini's score – and that's really saying something. The broad and – yes – cartoonish theme perfectly accentuates the slapstick comedy of this classic.
15: Psycho (1960)
Ever been scared while taking a shower? You can thank Bernard Herrmann for creating the ultimate cultural touchstone of terror with just a shriek of strings. How is it that so many know the music from this classic Hitchcock film without even seeing it? That is Bernard Herrmann's true genius here.
14: Batman (1989)
For many, there are two primary film composers who represent the genre: John Williams and Danny Elfman. And this is Danny Elfman's crowning achievement. The main theme can make a person feel as if they are perched atop a rooftop thousands of feet above a fictional city.
13: Superman (1978)
How often can a score speak to its audience? Not just emotionally, but literally. As in, when the main theme peaks and the listener can actually hear the word "superman" – even though it isn't there. John Williams' best film scores become characters in themselves, and this one stands out among his series of blockbuster works throughout the 70s.
12: Braveheart (1995)
Known for his beautifully lush orchestration, James Horner captured the spirit of William Wallace's journey with his evocative compositions using Celtic textures to create a score that is both awe-inspiring and melancholic. The listener is transported to the rolling green hills of Scotland and then suddenly the blood-soaked battlefields of legend with expert efficiency.
11: Lawrence Of Arabia (1962)
For many, the work of Maurice Jarre conjures the sweeping scores of John Williams, but it was Jaree who first soundtracked one of the greatest adventures to appear on screen when he scored this 1962 desert epic starring Peter O'Toole. With its grand theme and exotic instrumentation, this evocative soundtrack is a work of astounding mastery that remains one of the best film scores ever recorded.
10: Back To The Future (1985)
An easy way to tell if a soundtrack earns its place among the best film scores of all time: just bring to mind a piece of dialogue… "Roads? Where we're going we don't need roads." Hear it yet? The Back To The Future score transformed Alan Silvestri's career, turning the jazz percussionist into one of the orchestral greats.
9: Jaws (1975)
What John Williams is able to do in the signature piece of music we all know and loathe to hear when swimming is nothing short of miraculous. Two notes. Repeated. Played louder as if they were approaching until… well, you get eaten by a shark. Figuratively, of course.
8: The Lord Of The Rings: The Fellowship Of The Ring (2001)
Is there anything more ethereal than the elves in this movie? Yes, there is. Howard Shore's score seems to have hatched from a celestial bubble of creativity that has been traveling the cosmos ever since JRR Tolkien slipped this mortal coil.
7: Rocky (1976)
It can be hard to find the desire to climb an insanely high set of stairs. But put on the score for the film that introduced the world to the heavy-lidded, crooked-mouthed, lame-brained yet strong-of-heart hero of this film and anyone will find themselves dancing at the top step. His combination of pulsating horns and rumbling drums birthed the training montage that became the ultimate anthem for athletes everywhere.
6: Raiders Of The Lost Ark (1981)
It's no accident that John Williams appears more than any other composer (eight times in total) in this list of the best film scores ever. His thrilling score to the first Indiana Jones adventure makes you want to put on a Fedora, grab a whip, and beat up some Nazis. Another collaboration with his two muses, George Lucas and Stephen Spielberg, Williams was tasked once again to create a lasting theme for one of film's most iconic heroes. The result was a sweeping soundtrack that could lure you in one moment and terrify you the next.
5: Casablanca (1942)
It takes the likes of Max Steiner to create a musical masterpiece out of just a six-note refrain, and yet one of the most recognizable film themes of all time is based on a borrowed melody. Tasked with using a popular song at the time, "As Time Goes By," Steiner expertly picks apart a simple 30s tune and turns it into a dramatic device that scores one of the greatest romances on film.
4: Gone With The Wind (1939)
You'd be hard-pressed to find a more quintessential score from the Golden Age of cinema. This film's main theme could not be more heartbreaking, grand, and epically tragic, thanks to the legendary composer Max Steiner, who used music as a tool to develop characters. Steiner was instrumental in making Hollywood's best film scores equally important as what was happening in the foreground, and created the blueprint for every film that followed.
3: The Good, The Bad And The Ugly (1966)
Ennio Morricone is a master of Western gothic soundtracks and this particular work could not be more singular and attached to his legacy. Thanks to his pioneering work with director Sergio Leone, not only is this one of the best film scores in history, The Good, The Bad And The Ugly is hands-down the best Western film score of all time. Think of the Old West and you instantly hear the opening whistle followed by three guitar notes that let you know danger is just around the corner.
2: The Godfather (1972)
Is there a score that better invokes the sights, sounds, and tones of the film it accompanied? Certainly, there is not. This score by the prolific Italian composer Giovanni "Nino" Rota is so powerful that even real mobsters well up with tears when they hear it.
1: Star Wars: Episode IV: A New Hope (1977)
When it comes to the best film scores of all time, few can touch the impact of John Williams' symphonic soundtrack for the original Star Wars film. George Lucas' grand space opera would not be the emotionally affecting cultural juggernaut that it is today without John Williams' transformative score. It restored a level of epic scoring for films that had been lost amid smaller storytelling, and its influence can still be felt today in nearly every film that hits the silver screen.
Looking for more? Discover the 50 Best Film Theme Songs.
Build your soundtrack collection with classic titles and under-the-radar favorites.