Isaac Hayes
Isaac Hayes was a Memphis singer-songwriter, part of the legendary Stax Records catalogue and made albums like the classic Hot Buttered Soul.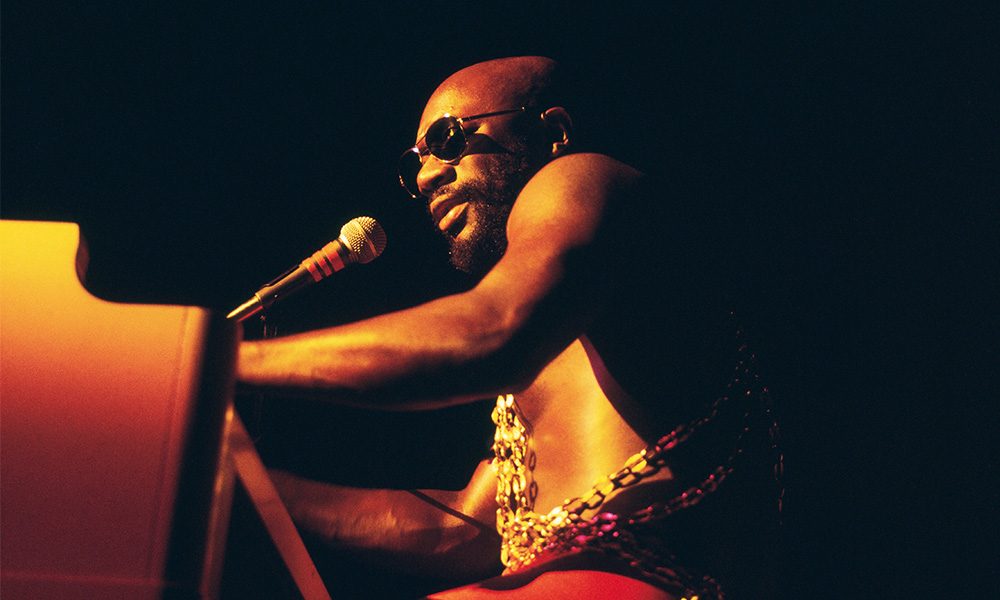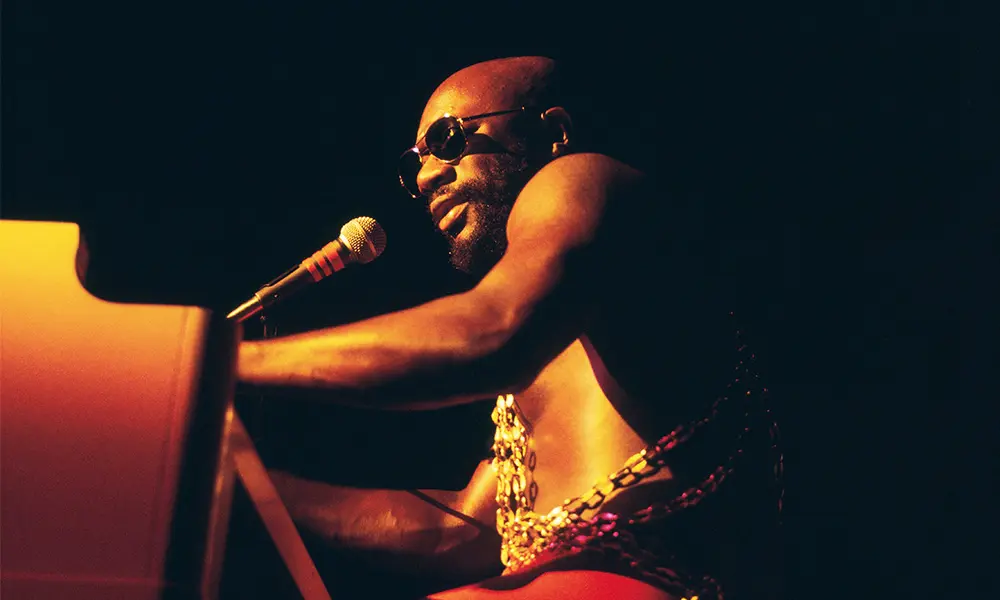 Saying that Isaac Hayes is an American funk musician is about like saying Mozart was an Austrian who wrote symphonies: it's true but it's not the whole picture. Isaac Lee Hayes Jr. was a guiding light behind the Stax Records mission to turn America on to the best R&B and soul music to ever come out of the South. A pioneer in terms of productions and sensibilities, Hayes modernised conceptions of deep dark soul when he moved away from the confines of the singles hit machinery and the conveyor belt chart approach and concentrated on the album as a long art form in its own right. To that extent, he revolutionised soundtrack scores with his witty and experimental Blaxploitation (so-called) scores, of which Shaft and the smash global anthem "Theme From Shaft" are the tip of the iceberg. A gifted singer, producer, arranger and actor Isaac bossed the spheres of funk and disco, jazz-funk fusion and Grammy Award-winning long players. By 1972 such was his renown that he was one of the most famous musicians on the planet, period.
Later on, he combined his musical career with movie work and well-loved TV shows like The Rockford Files, in which he played Gandolf 'Gandy' Fitch and as the deep bass-baritone presence known as "Chef" to zillions of South Park fanatics who may not have been aware that the man sending himself up in cartoon form was actually an Afro-American legend fit to stand alongside James Brown, Sam and Dave, Marvin Gaye and Otis Redding. He sold plenty of albums in his lifetime and posthumously, he sadly passed away in 2008, and his songs have generated well over 14 million airwave appearances and been featured in countless other film scores and adverts.
He is part of the fabric of funk, one of the most vital components and a terrific artist to boot.
Born in Tennessee in 1942 the man who would become a BPI Icon was a self-taught keyboards player who graduated to sessions at Stax in Memphis with his then partner David Porter. The Porter-Hayes legend graced so many hits of the era – "You Don't Know Like I Know", "Hold On, I'm Comin'" and "When Something Is Wrong With My Baby" that he might have stayed in the background. Luckily for us, he moved centre stage to release his debut disc Presenting Isaac Hayes in 1967 working with Booker T & The MG's rhythm section Donald "Duck" Dunn and Al Jackson Jr. on an improvised set overseen by guitarist Steve Cropper and Arif Mardin.
Good as that effort was the follow-up Hot Buttered Soul was a legitimate monster, a landmark in soul music that took the Bacharach and David cut "Walk On By" and turned it into a sophisticated funk work-out lasting over 12 minutes and featuring an array of then-unknown synthesiser and electronic effects that would shape other artists' approach to recording immediately. Aiming his sound at burgeoning FM radio Hayes shaped an even lengthier assault on Jimmy Webb's "By the Time I Get to Phoenix" into a sonic call to arms.
The Isaac Hayes Movement (1970) follows the blueprint – long tracks with plenty of air and groove – while …To Be Continued retains his habit of remodelling Bacharach and David and Wall of Sound Spector and taking it into brand new epic soul territory. Must have been working because these albums sold by the truckload. Even so, not even Hayes was ready for what happened next, namely the Shaft phenomenon of 1971.
Emboldened by his popularity Isaac had auditioned for the lead role as John Shaft in the Gordon Parks crime caper, a precursor to just about every gangsta flick and Quentin Tarantino movie, but settled for the score commission which he accomplished in days with Stax in-house dudes The Bar-Kays leaving the studio as the string section were ushered in.
The double-disc smashed its way to the top of the charts in every category. It remains a classic. So essential that if you've never heard it you are in for a rare treat and if you have then you'll want to pick up on the Deluxe version we offer. Heavily sampled, this is a blueprint for hip hop thanks to the "Theme", "Bumpy's Lament" and "Do Your Thing". Grab yourself a copy and take time to enjoy.
We also have Black Moses (1971), another example of the prolific versatility of Hayes and another double. This man didn't hang about. A symbol of Black Pride consciousness, Isaac rated this as his most personally fulfilling work and we concur. It also includes classic variations on "Never Can Say Goodbye", one of the sounds of the decade, Kris Kristofferson's "For the Good Times" and plenty of crossover Memphis meets Philadelphia proto-disco. Black Moses is so far ahead of its time most of us are still playing catch up. Get it!
As the seventies unfold so does Hayes' progression on discs as vital as Joy, Chocolate Chip and Disco Connection, all top-ranked R&B albums packed with the most impeccable South and West Coast specialists.
In tandem with these Isaac was back in his film score guise and we recommend you check out our Double Feature: Three Tough Guys & Truck Turner both of which star our hero as a leading character and the provider of the soundtracks, both of which were ludicrously overlooked at the time but are well on the way to becoming cult artefacts. In fact, Tarantino did the honours as is his wont when he lifted chunks of Truck Turner's score for his Kill Bill series, and if it's good enough for QT…
Our mission to turn the world onto Isaac Hayes doesn't end there because we've also got the live beauty Isaac Hayes at Wattstax, featuring eight cuts of prime funk and several collections and anthologies to thrill anyone anxious to further their hardcore R&B education. So, try Out of the Ghetto – The Polydor Years or The Ultimate Isaac Hayes – Can You Dig It?, one for starters, the other for a larger overview. Don't forget the comprehensive The Very Best of Isaac Hayes either, especially in expanded Ecopac format. It's magnificent. And make sure to check for versions with bonus material, some subtle alternate mixes and general Hayes craziness. Plus, there are stacks of singles to download.
A life as rich in musical brilliance as Isaac's can't be done adequate justice here and we don't believe that talking about his sound can replicate the true pleasure to be found in listening to this master funk genius.
Here's your opportunity to see what all the fuss is really about. Can you dig it? Right on. Here endeth the Hayes report.
Format:
UK English