Burt Bacharach
Burt Bacharach's music is deeply felt emotion coupled with an astonishing ability to evoke profound feelings of love, joy, sorrow, yearning and loss through his work in a wide variety of genres.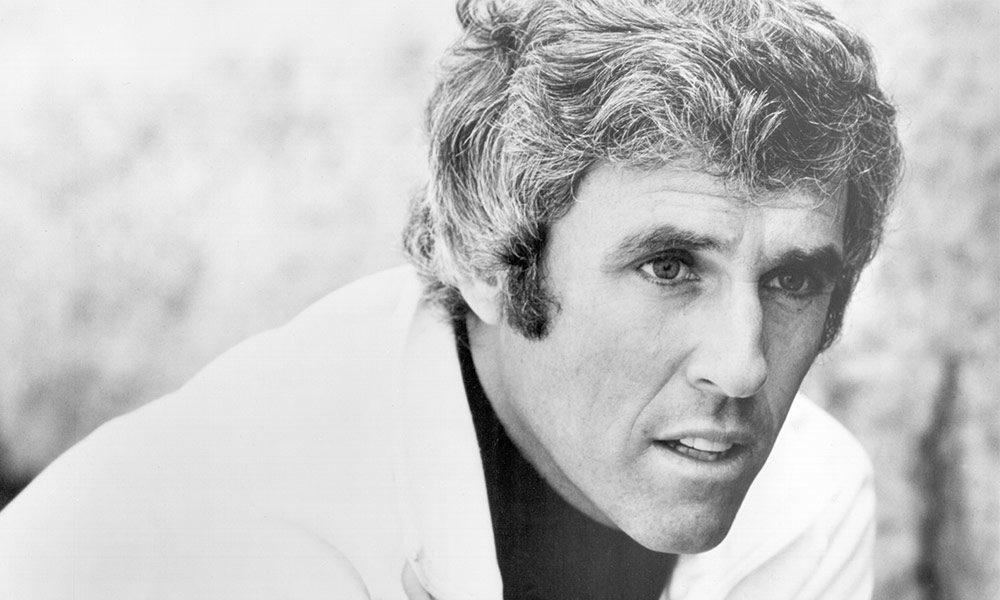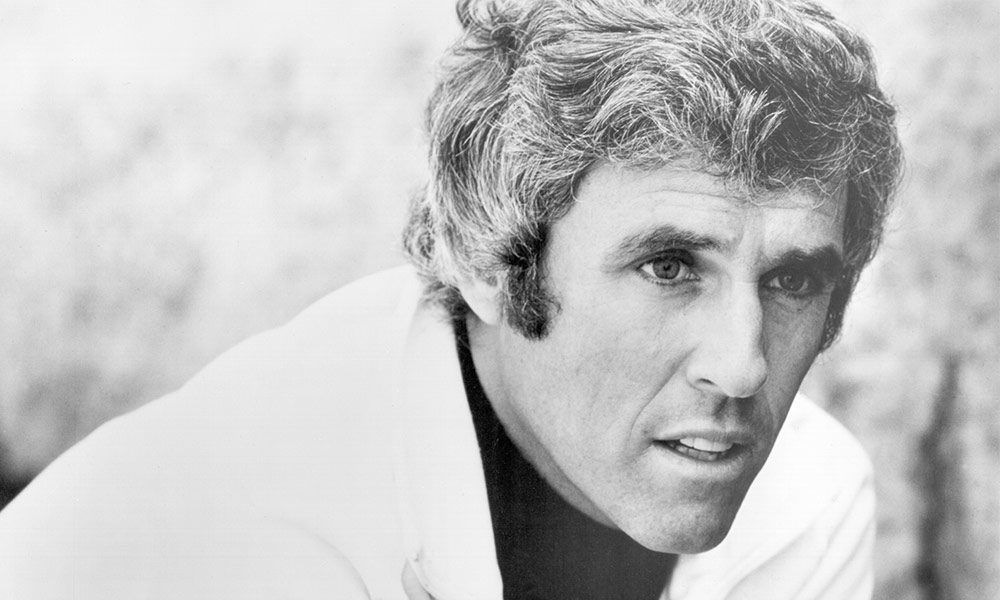 Beyond all else, the single trait that characterizes Burt Bacharach's music is deeply felt emotion coupled with an astonishing ability to evoke profound feelings of love, joy, sorrow, yearning and loss through his work in a wide variety of genres. It is a direct result of not only great talent and a drive for perfection but also his unique musical background.
He is one of the most respected and gifted writers, the kind whose like we will probably never see again. Genius is a term too often bandied around in the modern world, but in his case, it is totally deserved.
Born in Kansas City, Missouri on 12th May 1928, Burt Bacharach grew up in Forest Hills, an upper middle suburb of New York City. Although Bacharach began taking piano lessons at the age of eight, his musical breakthrough came at fifteen years old when he began sneaking into Manhattan's jazz clubs to see both Dizzy Gillespie and the Count Basie Band perform.
Forming a band with four classmates at Forest Hills High School, Bacharach began playing at school dances. He also started listening to French Impressionist composers like Claude Debussy and Maurice Ravel whose influence can be heard in much of his later work.
After graduating, Bacharach attended McGill University in Montreal where he studied with a piano teacher who had been trained by the noted composer and violinist Paul Hindemith. After his second year at McGill, Bacharach went to California to study with the noted avant-garde classical composer Darius Milhaud who had taught and become a major influence in the career of a young Dave Brubeck.
Deciding not to return to McGill University for his third year, Bacharach was drafted into the United States Army during the Korean War. Returning to New York City after he was discharged, Bacharach studied with the Czech violinist and modern classical composer Bohuslav Martinu as well as Henry Cowell, the American pianist, music theorist, and composer who had been one of George Gershwin's music teachers.
Deciding to become a songwriter, Bacharach began working in the famed Brill Building for Famous Music, a division of Paramount Pictures. It was there that Bacharach met and began collaborating with lyricist Hal David. During this period, Bacharach also toured the world with the legendary film star and chanteuse Marlene Dietrich as her arranger, piano accompanist, and conductor.
During the next decade, Bacharach and David came up with an astonishing list of hit songs that include 'The Man Who Shot Liberty Valance,' 'Only Love Can Break A Heart,' 'Don't Make Me Over,' 'Make It Easy On Yourself,' 'Twenty Four Hours From Tulsa,' 'Anyone Who Had A Heart,' '(They Long to Be) Close to You,' 'Wives and Lovers,' 'Wishin' and Hopin,' 'Walk On By,' 'I Just Don't Know What to Do with Myself,' '(There's) Always Something There to Remind Me,' 'A House Is Not A Home,' 'Message To Martha,' and 'What The World Needs Now Is Love.'
In 1965 Burt flew to London to record his first solo album for Kapp Records. Along with hits like 'Don't Make Me Over,' 'Walk On By,' 'Anyone Who Had A Heart,' 'Wives and Lovers,' and 'Twenty Four Hours From Tulsa,' Burt decided to cut 'Trains and Boats and Planes,' a song he and Hal David had written for Gene Pitney that he had not liked enough to record. With all the vocals done by The Breakaways who would later sing backing vocals for Jimi Hendrix on 'Hey, Joe,' Burt played the piano on the album accompanied by Jimmy Page, yes Led Zeppelin's guitarist, and Big Jim Sullivan on guitar as well as several members of the Ted Heath band.
Although The Hitmaker album only sold thirty-five hundred copies in the United States, it went to No.3 in the UK. Burt's version of 'Trains and Boats and Planes' made No.4 on the singles charts. Shortly after the recording when Burt and his girlfriend (later wife) Angie Dickinson checked into the Dorchester Hotel, she ran into her old friend, the film producer Charlie Feldman. Looking for someone to score a movie he had just finished shooting, Feldman asked Dickinson if her new boyfriend could do the job. Although Burt had never done such work before, Dickinson assured Feldman that he could.
Under tremendous pressure to get the score done so the movie could open in New York, he came up with the basis for the melody of 'What's New, Pussycat?' When he recorded the song with Tom Jones, Burt had five upright pianos in the studio. Two of them were tack pianos with tacks or nails on the hammers so they made a honky-tonk sound when they hit the strings. It became a huge hit and was then nominated for an Academy Award for Best Original Song in 1965.
His second album, Reach Out, which came out on A&M in 1967, sold a hundred and thirty-five thousand copies in nine months. Two years later he followed it with the album, Make It Easy On Yourself, which aside from the title song includes, 'This Guy's In Love With You' and 'I'll Never Fall In Love Again'. In 1971, Burt Bacharach, an album of more hits along with the interesting 'And The People Were With Her', a suite for orchestra also featured Cissy Houston, Whitney's mother, on several tracks. More solo albums followed during the 1970s, including, Living Together, Futures and In Concert; much of the material from Burt's A&M albums can be found on the collection, Something Big: The Complete A&M Years…And More!
After the success of 'What's New Pussycat', Bacharach and David were nominated for the Academy Award for Best Original Song for both 'The Look of Love', and 'Alfie'. Turning their talents to the stage, Bacharach and David then wrote the songs for the huge Broadway hit musical, Promises, Promises. In 1970, Bacharach won a Grammy for the cast album from Promises, Promises and another Grammy for Best Motion Picture Score for Butch Cassidy and The Sundance Kid. Bacharach then won the Academy Award for Best Score and he and David were given the Academy Award for Best Original Song for 'Raindrops Keep Fallin' On My Head.' With his new songwriting partner Carole Bayer Sager, whom he would soon marry, Bacharach won his third Oscar for Best Original Song in 1981 for 'Arthur's Theme (Best That You Can Do).'
Four years later, Dionne Warwick's version of Bacharach and Sager's 'That's What Friends Are For' went to No.1 on the American charts and raised $3 million dollars for AIDS research. It was Billboard's number-one single for 1986; it won a Grammy for Best Pop Performance by a Duo or Group with Vocal as well as the Grammy for Song of the Year.
In 1996, the music supervisor on a movie called Grace Of My Heart which was set in the Brill Building during the early 1960s asked Bacharach if he and Elvis Costello would consider writing a song; in less than a week, they wrote 'God Give Me Strength.' Three years later, the duo finally completed Painted From Memory, a thematic work about lost love that Costello called 'a heartbreak record of sad songs for people who luxuriated in melancholy.' Bacharach and Costello won the Grammy Award for Best Pop Collaboration with Vocals for 'I Still Have That Other Girl.'
In 2003 Burt collaborated with Ronald Isley on the album, Here I am, Isley Meets Bacharach; it is one of those rare gems that has largely gone overlooked. Isley's soulful voice underpinned by Burt's piano and beautiful arrangements is perfect. In 2005, Bacharach did a solo album called At This Time on which he used drum loops by Dr. Dre and in 2006 it won a Grammy for Best Pop Instrumental album. Three years later Live at the Sydney Opera House is a fabulous musical panorama of Burt's hits. Backed by a large orchestra and singers it is the perfect replica of Bacharach's touring show.
On May 7th, 2012, Bacharach and Hal David became the first songwriting duo to be given the prestigious Library of Congress Gershwin Prize for Popular Song. Bacharach continues to be revered by generations of younger musicians who grew up listening to his songs; Donald Fagen of Steely Dan praised Bacharach for his combination of 'Ravel-like harmony and street corner soul.' Noel Gallagher, the former lead singer of Oasis, said 'This Guy's In Love With You' is the best love song ever written.
Burt Bacharach continues composing and performing in concerts all over the world at a pace that many far younger men would find impossible to sustain. His ability to do so is a direct result not only of his great talent and unique musical background but also an unceasing drive for perfection.
(Robert Greenfield has spent the past year working with Burt Bacharach on his autobiography, Anyone Who Had A Heart: My Life and Music.)
Format:
UK English