Tom Jones
The Wales-hailing singer is one of the most famous vocalists in the world, known for his distinctive voice and beloved catalogue.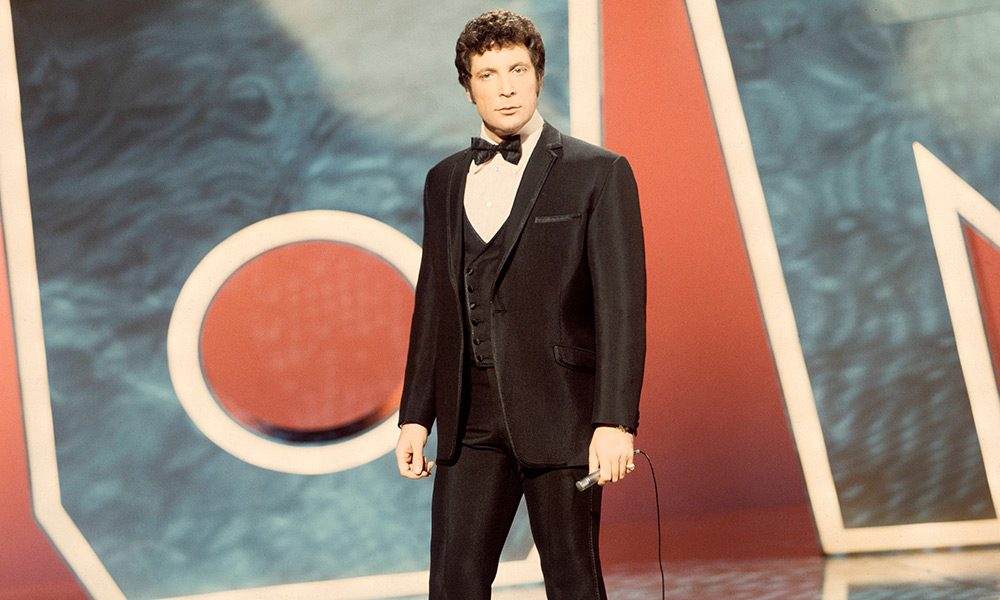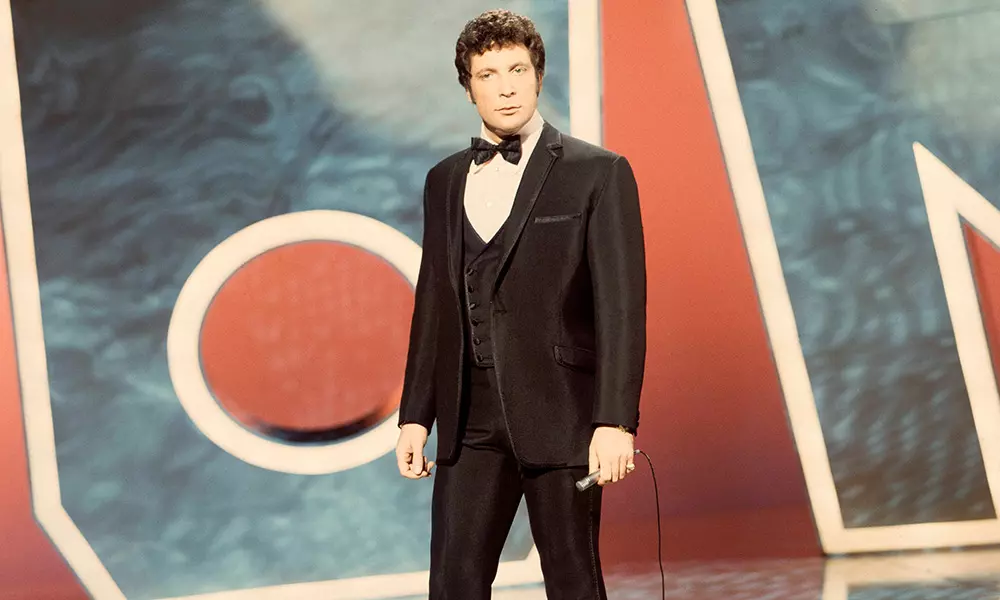 Above all else, 'Jones the Voice' never sells a song short and never short changes his fans – to have a career that lasts so long it takes talent of a very special kind. If you're looking for a place to start with Tom check out his Greatest Hits, for a look back at the earlier part of his career. But be sure to check out his more recent records like Praise & Blame, Reload and Spirit in the Room.
When twenty four years old Tom's first hit single came out in mid-February 1965 it seemed to take everyone by surprise. It entered the chart on the week of its release and a month later, the magnificent, 'It's Not Unusual' was at No.1 in the UK. Interviewed while it was topping the charts Tom said, in answer to a question about him copying P.J. Proby, "I am what I am. I have never tried to be what is popularly conceived as a modern sex symbol." As true then as it remained throughout his career; musically Tom has often seemed at odds with what was considered popular at the time, but he has always found an audience that is totally on song with his choice of material.
Tom had released a single at the end of 1964 but it had failed to excite the record-buying public. At the time he was living in Wales and it was Gordon Mills who co-wrote 'It's Not Unusual' with Les Reed who persuaded Jones he should move to London in order to breakthrough.  In April 1965 'It's Not Unusual' was released in America and it made No.10 on the Billboard Hot 100 – no mean achievement.  This early transatlantic success was repeated throughout much of Tom Jones's career.
To capitalise on the success of the single, Mills and Reed rushed Tom into the studio to record an album. The appropriately titled Along Came Jones came out in June and as well as his debut hit it comprised of judiciously picked covers, including a song written by one of the two men that Tom claimed at the time as his favourite singers, Brook Benton (the other was Jerry Lee Lewis). It wound up making No.11 on the LP charts.
The follow-up to 'It's Not Unusual' was 'Once Upon a Time' a Gordon Mills original taken from the first album – it became a disappointing No.32. 'With These Hands' a cover of an old Nelson Eddy and Jeanette MacDonald song quickly followed and it did better, but failed to make the Top 10 in Britain. Before the year was out Tom did have another hit when he recorded the title song to the movie What's New Pussycat – a Burt Bacharach song. Somewhat surprising, considering how many people associate this song with Tom, but like 'With These Hands' it could only make No.11 on the charts.
'What's New Pussycat' made No.3 in America where Tom's records were released on the Parrot label and many of his albums were given slightly different track listings and running orders; A-Tom-ic Jones his second album came out in early 1966 and opened with 'Thunderball' the theme to the James Bond film which Tom recorded in late 1965 – a sure-fire hit or so everyone thought. In the event, the single only made No.35 in the UK and in truth, it was not a classic Bond movie song. A-Tom-ic Jones with no hits singles on it sold poorly and failed to chart – although why no one thought to release the LP's opening track as a single is a mystery. 'Dr. Love' is pure Tom!
'Once There Was A Time' and 'This and That' were very modest hits in 1966 and Tom's third album, From The Heart was definitely more mainstream than pop charts – Gordon Mills had decided to reinvent Tom and despite the lack of chart success, Tom was voted 'Best British Singer of 1966' in the Melody Maker poll, a feat he repeated the following year in the NME's poll. It was all a prelude to one of Tom's biggest hits and another example of Mills' strategy proving to be the right one. 'Green Green Grass of Home' was pure country music and it topped the charts at Christmas 1966. The album of the same name got to No.3 in the summer of '67.
Tom's debut single of 1967 was 'Detroit City' and it reached a disappointing No.8 on the UK charts, a few months later 'Funny Familiar Forgotten Feelings' could only manage one place higher. At the height of the Summer of Love, 'I'll Never Fall In Love Again', although out of whack with the vibe of the moment made it all the way to No.2, proving you can't keep a good song down – it was only kept from the top spot by Scott MacKenzie's, wannabe Hippie's anthem 'San Francisco (Be sure to wear some flowers in your hair)'. Before the year was over 'I'm Coming Home' also made No.2 on the singles chart. On the album chart, Tom ended the year with 13 Smash Hits crashing into the charts at No.9, eventually climbing to No.5 before staying on the best-seller list for a year.
In the spring of 1968, Tom had his third No.2 in a row with "Delilah", the album of the same name made it to No.1 on the charts during the summer. The follow-up album, Help Yourself was also the title of a single, this one made No.5 on the singles chart and No.4 on the album chart. It was from the end of 1968 that singles were much less relevant to Tom's career. It wasn't until 1970 that he had another big hit single, when 'Daughter of Darkness' made the Top 5. The following year 'Till' made No.2 and the follow-up, 'The Young Mexican Puppeteer' got to No.6. That was it as far as hit singles were concerned Tom Jones did not have another Top 10 single in Britain until 1987.
This is Tom Jones, the album that came out in the summer of 1969 was also the title of Tom's TV series; it was another that just failed to top the charts, making No.2. Also during the year, Tom had another album at No.2, this one a live one recorded in Las Vegas where he was proving to be a force on the Billboard Hot 100. 'I'll Never Fall in Love Again' made No.6, 'Without Love' got to No.5 and a number of other records cracked the American Top 20 before 'She's A Lady', a Paul Anka song got to No.2 in 1971 and become Tom's biggest Stateside hit.
In the UK the two 1970 album releases, Tom and I Who Have Nothing did well enough, while 'She's a Lady' as a single made a disappointing No.13 on the charts, which contributed to the fact that the album of the same name only made No.9. It was Tom Jones's last Top 10 album, barring greatest hits packages in Britain until 1999. One of Tom's most interesting albums of the 1970s was Memories Don't Leave Like People Do which has much more of a soul feel about it, Motown producer Johnny Bristol wrote five of the tracks as well as overseeing the making of the record in North Hollywood.
For a comprehensive look at Tom's career check out Greatest Hits Rediscovered.
Tom Jones return to the top of the UK album charts could not have been more spectacular. His 1999 album, Reload won plaudits from just about everyone. The album of fifteen carefully chosen tracks, all recorded as duets, resurrected his career; it also had two original tracks including the fabulous, 'Sexbomb' – a duet with Mousse T that went to No.3 on the UK singles chart in 2000, becoming the most successful track on the album that also spawned a string of hits. 'Mama Told Me Not To Come' recorded with the Stereophonics made No.4, while 'Baby It's Cold Outside' with Cerys Matthews of Catatonia made No.17.
The 2002 follow-up to Reload was Mr Jones, an album of mainly originals written by Tom, himself, Wyclef Jean and Jerry Wonder Duplessis made No.26 before in 2010 his Praise & Blame album took him to No.2. Produced by Ethan Johns, the son of Glyn Johns who worked with so many bands including The Rolling Stones, Praise & Blame could not have been a more different album. It included mainly devotional and gospel covers, a major departure from what many people thought of as 'Tom Jones territory'. His love of the blues and gospel music has been well documented so people should perhaps not have been too surprised – a Big Bill Broonzy record was one of his Desert Island Discs.
Tom's 2012 release, Spirit In The Room was again produced by Ethan Johns and included covers of Tom Waits' 'Bad as Me', Odetta's 'Hit Or Miss', Vera Hall Ward's 'Travelling Shoes' and 'Charlie Darwin' by Low Anthem as well as songs by Bob Dylan, Paul Simon, Leonard Cohen and Paul McCartney among others. The fifth track on the album is a cover of blues legend, Blind Willie Johnson's 'Soul of A Man'. It tells you everything you need to know about Tom Jones.
2015's Long Lost Suitcase, again produced by Johns, garnered amazing press. The man's artistic renaissance complete, he is now regarded as an international treasure. And, of course, one reason for that is he doesn't stand still. He covers Willie Nelson's "Opportunity To Cry", the Stones' "Factory Girl" and Gillian Welch's "Elvis Presley Blues" and brings them all back to life. Check the song "Honey, Honey" (featuring Imelda May) and be sure to read his fine autobiography, Over The Top And Back. Jones is a singer who sings from his soul. You cannot have a 50-year career without having musical sincerity and integrity. Tom Jones has an abundance of both… and, of course, The Voice.
Format:
UK English