'More': How A Shocking Exploitation Film Birthed A Classic Love Song
The song has been covered by the likes of Bobby Darin, Frank Sinatra, Arethra Franklin, and more.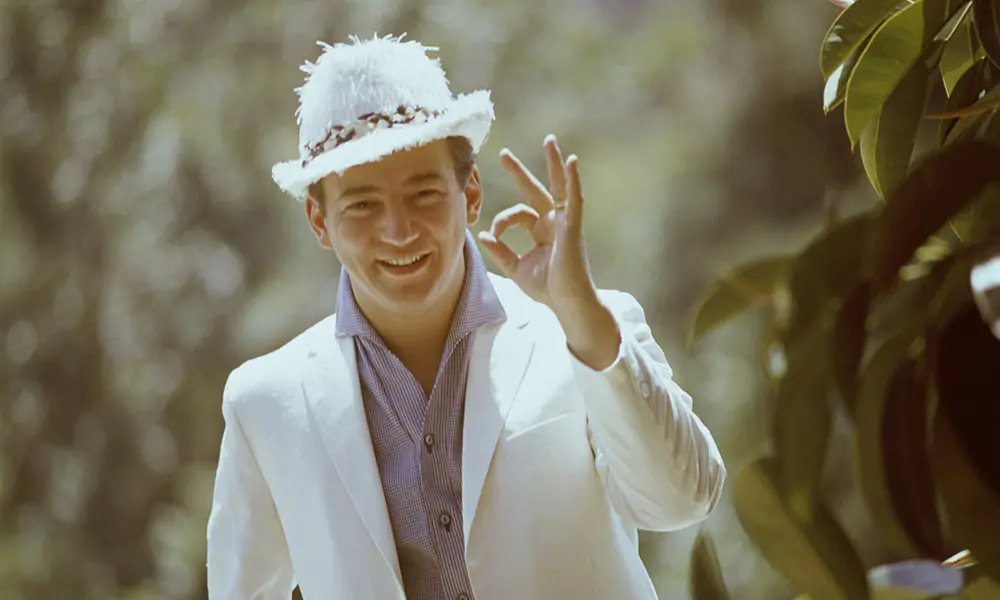 A declaration of everlasting love couched in the most caressing of melodies, "More" is undoubtedly one of the most recorded love songs of all time. Since it was written in 1962, it has the distinction of being interpreted over 300 times, which has resulted in some strikingly different renditions over the years; Bobby Darin swung it with panache, Aretha Franklin sanctified it with electrifying gospel cadences, and Duane Eddy emphasized the song's melodic contours with his signature twangy guitar lines. And then there was Dizzy Gillespie, who jazzed it up with bebop trumpet flourishes, and Tom Jones, the Welsh "sex bomb," whose orgasmic version was driven by raw, undiluted testosterone.
But despite its association with love and romance, what we know as "More" was first heard as an instrumental theme in the soundtrack to Mondo Cane, a feature-length Italian documentary that had little to do with the affairs of the human heart.
The original version
Released in 1962, Mondo Cane – whose title translates to "a dog's world" – was directed by Gualtiero Jacopetti, Paolo Cavara, and Franco Prosperi, who created a compelling travelog by weaving together a collection of vignettes filmed in contrasting locations across the world; from New York to New Guinea by way of the French Riviera, Taiwan, Australia, and other far-flung places. The film shocked cinema audiences on its release due to its graphic, eye-opening depiction of strange and sometimes brutal cultural customs. The "shockumentary" (which was given an alternative title in the USA: Tales Of The Bizarre: Rites, Rituals & Superstitions) quickly became an international cause celebre, while its memorable soundtrack also garnered appreciation around the globe.
Listen to the best of the Euphoria soundtrack.
Italian composers Riziero "Riz" Ortolani and Nino Oliviero were responsible for the film's music. They wrote two different themes heard in the movie and the one that became known as "More" appeared in several musical guises under four different titles during the 90-minute film. (It's first heard at the very beginning of the film under the title "Life Savers Girls," in a harrowing opening scene where a terrified dog is being dragged to the pound).
To capitalize on Mondo Cane's popularity and the interest their soundtrack had generated, Ortolani and Oliveiro re-recorded the movie's main theme as a single, reconfiguring it into a lush, jazz-tinged ballad called "Ti Guarderò Nel Cuore." The new title (translated into English as "Look Inside My Heart") came from lyricist Marcello Ciorciolini, whose words transformed a soundtrack cue into an aching affirmation of undying love. His lyrics weren't heard until Ortolani's wife, noted Italian singer/actress Katyna Ranieri, recorded the first vocal version of the tune as a single in 1962.
Ti Guarderò Nel Cuore (From "Mondo Cane")
The song then came onto the radar of the British record producer Norman Newell who at the time had been working with Judy Garland, Matt Monro, and Shirley Bassey and was looking for new material. He was also an esteemed lyricist and rather than directly translate Ciorciolini's Italian text, he kept the song's romantic flavor but wrote new words and re-titled it "More."
The cover versions
The first vocal recording of "More" was made by the US lounge singer Steve Lawrence in 1963, the same year that Ortolani and Oliveiro won a Grammy Award for the song in the Best Instrumental Theme category. Though Lawrence's version wasn't a hit, it sparked a slew of cover versions; eight vocal renditions and 21 instrumentals were recorded in 1963 alone. Curiously, the biggest hit version of "More" was by a Danish-born American jazz trombonist called Kai Winding who recast the tune as a slice of quirky, sci-fi-tinged surf-rock where the melody was played by an ondioline; an obscure monophonic electronic instrument with an eerie timbre. Featuring jazz guitarist Kenny Burrell, the single reached No. 2 in the US Easy Listening chart and No. 8 in Billboard's Hot 100.
In the next few years, a plethora of instrumental versions of "More" followed by other jazz musicians helping "More" to gain the status of a standard; pianist Bill Evans recorded the song as a bossa nova on his 1963 LP The V.I.P.'s Theme (And Other Great Songs) while Duke Ellington played it as a mellow nocturnal ballad on Ellington '65 and in a more radical move, percussionist Ray Barretto transformed the song into an Afro Cuban mambo on his big band album The Big Hits Latin Style.
There were plenty of notable vocal treatments of "More" also in the 60s; Brooklyn heartthrob Vic Dana's version, closely modeled on Kai Winding's arrangement, dented the US Top 50 in late 1963 though when Frank Sinatra and Bobby Darin covered it soon after, they preferred to deliver the song as a finger-clicking big band swinger. Others, like Nat King Cole and Nancy Wilson, favored silky ballad treatments; and proving how infinitely adaptable the song was, the Detroit girl groups The Supremes and Martha & The Vandellas both gave it a distinctive Motown flavor with their soulful mid-60s renditions. There was even a hit disco version in 1976 by the New Jersey singer Carol Williams; the record also had the distinction of being the first commercially available 12" single.
The Supremes "More" on The Ed Sullivan Show
With its infectiously hummable melody, "More's" popularity hasn't appeared to have diminished over the years and it's still being recorded on a regular basis: Harry Connick and Andrea Bocelli recorded it in 2004 and 2011 respectively and, more recently, Frank Sinatra's grandson Michael and the British jazz-swing group, Down For The Count, both covered it. It also had a memorable appearance in an episode of HBO's Euphoria in 2022.
"More," then, has undoubtedly led a charmed life and continues to resonate with people today. That's not just down to its alluring melody and heart-tugging lyrics but also, perhaps, because it has proved to be a hugely versatile tune that can lend itself to a multitude of different interpretations.