Surprise Albums: 16 Drops That Shocked The Music World
Even before the advent of streaming, musicians rewrote the rules and delighted fans with surprise albums. Here are some that shook the industry.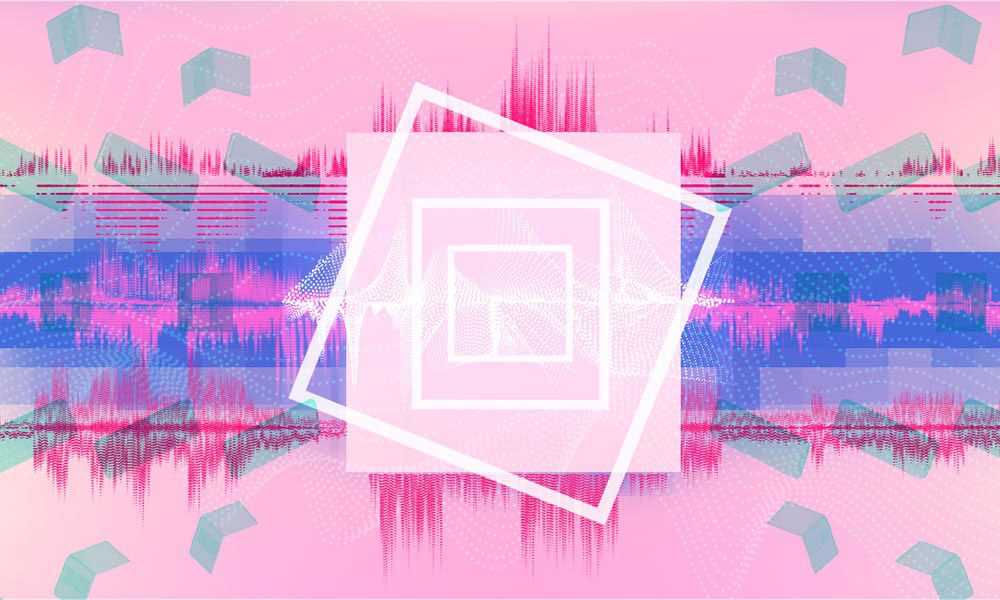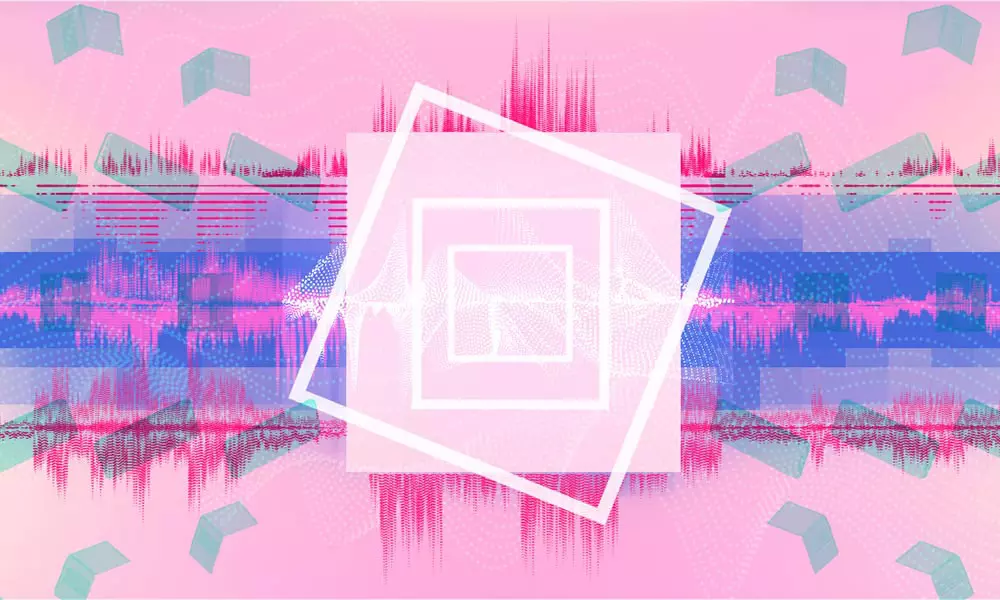 Even before the advent of streaming, musicians rewrote the promotional playbook and delighted their fans with surprise albums. From the overnight drop to calculated partnerships, artists are no longer reliant on the traditional method of an album roll-out life cycle. From Radiohead's democratic pay-what-you-like model to Beyoncé's groundbreaking Lemonade, there are some of the surprise albums that shook up the music world.
Radiohead: In Rainbows (2007)
Radiohead not only disrupted the traditional album rollout, they completely changed the way artists distributed their music. When it came to their follow-up to 2003's Hail To The Thief, the band announced a new album on their website along with a pre-order link where fans could pay what they wanted for it. In Rainbows not only set a precedent for album releases but marked a new era for the band following their departure from EMI. Two months following the release, the band dropped a second In Rainbows disc featuring eight new tracks.
Key track: "Weird Fishes"
Radiohead - Weird Fishes - by Tobias Stretch
The Raconteurs: Consolers Of The Lonely (2008)
Following Radiohead's release, music critics were in store for another surprise, this time from rock supergroup The Raconteurs. The project was labeled as a rush-release without any promotion, drumming up even more curiosity. Jack White went to great pains to pull off a surprise drop, dubbing the album "The Plug-Ins" to prevent any leaks. But it was all for nought. iTunes accidentally made the album available for purchase ahead of time and fans and critics snatched it up.
Key track: "Salute Your Solution"
The Raconteurs – Salute Your Solution (Official Music Video)
Frank Ocean: Channel ORANGE (2012)
Leaks can truly sabotage an artist's carefully planned roll-out schedule. To prevent this, Frank Ocean decided to release Channel ORANGE a week before its intended date. This was inspired by Kanye West and Jay Z, who fooled their critics with decoy dates for 2011's Watch The Throne. Channel ORANGE turned out to be a watershed moment for hip-hop and R&B, further blurring boundaries between the two and introducing a queer narrative that's rarely seen in either.
Key track: "Pyramids"
David Bowie: The Next Day (2013)
On his 66th birthday, David Bowie caught the world by surprise when he dropped a new single, "Where Are We Now?," and announced a new album, his first in 10 years. Not only did it shatter the speculation that he'd retired from music, but Bowie managed to spend two years recording an album and not a whisper got out. For an icon of his status to pull off such a feat was unheard of. Even the president of his record label only caught wind of The Next Day a month before its release. When the album did materialize on iTunes, at 5am, on March 8, 2013, it proved that Bowie was still capable of challenging both listeners and himself.
Key track: "Where Are We Now?"
David Bowie - Where Are We Now? (Video)
Beyoncé: Beyoncé (2013)
More than any other artist, Beyoncé has made a career of keeping the public on its toes. Her last three records were surprise albums dropped overnight, starting with her self-titled opus, in 2013, followed by Lemonade and then Everything Is Love (recorded as The Carters, with her husband, Jay Z). Beyoncé arrived without a single, a promo video, or any advance word; the pop phenomenon had been secretly working on a new album and creating visuals for each track. A release of this nature was unheard of from someone of Beyoncé's magnitude, and fans immediately ate up her mission of creating "an immersive experience" around an album release.
Key track: "Drunk In Love"
Beyoncé - Drunk in Love (Explicit) ft. JAY Z
Jay-Z: Magna Carta Holy Grail (2013)
If anyone knows the value of synergy, it's rapper-turned-mogul Jay Z. He's managed to land an exclusive partnership for almost every album release, and Magna Carta Holy Grail was no exception. During the 2013 NBA Finals, Jay Z appeared in a Samsung commercial announcing his new album and offered the first million fans a free copy of it if they downloaded the Magna Carta app on their Samsung smartphones. This "benevolent gesture" reportedly earned Jay Z and Roc Nation an estimated $20 million from the South Korean tech giant.
Key track: "F__kWithMeYouKnowIGotIt"
Studio Session: Jay-Z's "Magna Carta Holy Grail"
U2: Songs Of Innocence (2014)
U2's automatic iTunes release remains one of the biggest surprise albums in history. As part of their Apple Watch and iPhone 6 announcement, Apple also inked a deal with the band to make their new album, Songs Of Innocence – their first in five years – free to Apple customers – all 500 million of them. Bono later called it a "drop of megalomania, a touch of generosity."
Key track: "The Miracle (Of Joey Ramone)"
U2 - The Miracle (Of Joey Ramone)
Drake: If You're Reading This It's Too Late (2015)
In 2014, Drake ruled the rap game, still riding high from his previous release, Nothing Was The Same. What followed was an intricate bait and switch: Billboard first broke the news that Drake's fourth album would be called Views From The Six. Months later, Drizzy shared three new singles then word got out that there'd be a mixtape, causing even further confusion. He then released a short film called Jungle, which featured snippets of unreleased music, and, by midnight, the official mixtape arrived on streaming services, paving the way for another Drake mixtape in the future.
Key track: "Energy"
Beyoncé: Lemonade (2016)
After the surprise roll-out of her self-titled album, Beyoncé managed to top herself with the arrival of Lemonade. A day prior to her historic performance at the Super Bowl halftime show, Beyoncé released the groundbreaking music video for "Formation." Dressed in Black Panther attire, the pop megastar whipped both fans and the NFL into a frenzy over her Super Bowl performance and the announcement for her upcoming tour. Following a vague teaser trailer, HBO premiered an hour-long, conceptual short film based around the music of Lemonade, and the album appeared on Tidal exclusively. For an artist who's fiercely protective of her image, Lemonade's raw expression redefined perceptions of her and became the bestselling album in the world that year.
Key track: "Hold Up"
Beyoncé - Hold Up (Video)
Solange: A Seat At The Table (2016)
The younger Knowles sister also knows a thing or two about surprise albums and grand artistic statements. In the eight years following her previous release, Solange had launched her own record label and started working with more experimental artists like Dev Hynes (aka Blood Orange) on her 2012 EP, True. What emerged was a Grammy-winning masterpiece that she'd been preparing her whole life to make. The aptly titled A Seat The Table made Solange an R&B star and cemented her place among artists making music for the future.
Key track: "Cranes In The Sky"
Solange - Cranes in the Sky (Video)
Rihanna: Anti (2016)
This is the rare case when a leak actually furthered an album's hype. Fans had been conditioned to expect a new album from Rihanna each year, so, after several years of silence, when she finally delivered three new singles and album details in 2015, the internet went wild. After successfully debuting Anti's first single, "Work," the album appeared on Tidal by mistake for only 20 minutes, but not before users were able to rip and share it. As a mea culpa, Samsung released a million free downloads as a part of a deal, causing Anti to be the fastest platinum-certified album by RIAA.
Key track: "Work"
Rihanna - Work (Explicit) ft. Drake
Frank Ocean: Endless, Blonde (2016)
Following his debut, Frank Ocean would continue with his streak of mysterious surprise albums. Due to the tremendous critical success of Channel ORANGE, critics and fans alike were anxious for new music in a four-year drought. On July 2, 2016, an image of a library card reading "Boys Don't Cry" appeared on his website; the due dates on the card were suspected release dates for his Channel ORANGE follow-up. On August 1, Apple Music featured a promo of Ocean building a structure and playing instruments on loop. On August 19, his musical film Endless was released on Apple Music. This fulfilled his contract with Def Jam, and the following day he dropped his actual sophomore LP, Blonde, on his new label Boys Don't Cry.
Key track: "Ivy"
Kendrick Lamar: DAMN. (2017)
It had been two years since Kendrick Lamar released his game-changing To Pimp A Butterfly, and K Dot was set to headline Coachella without any new material. In late March, he posted on social media the last bar of his new freestyle, "The Heart Part IV," and teased new material. In just a few days' time, Lamar dropped the video for DAMN.'s lead single, "Humble," and the album went live for pre-order on 7 April. It was a blink-and-you'll-miss-it roll-out, but DAMN.'s influence would extend far beyond the festival circuit, eventually going double-platinum and earning him a Pulitzer Prize in 2018.
Key track: "Humble"
The Carters: Everything Is Love (2018)
Both Jay Z and Beyoncé have proved themselves masters of surprise releases, so it was only a matter of time before music's power couple would collaborate on a full album. Jay Z's 4:44 played as a husband's rebuttal to the accusations made on Beyoncé's Lemonade, but the time had come for hip-hop's royal couple to go through counseling on record. At the London stop of the On The Run II Tour, Beyoncé and Jay Z announced they had a surprise before premiering the music video for "Apesh__t." The end of the video featured the words "Album Out Now," and the couple's joint album soon appeared on Tidal.
Key track: "Apes__t"
THE CARTERS - APESHIT (Official Video)
J Cole: KOD (2018)
Four days prior to the release of his fifth album, KOD (which stands for "Kids On Drugs," "King Overdosed" and "Kill Our Demons"), rapper J Cole cleared his socials, prompting mass speculation. Leading up to the album's release, Cole hosted a series of fan listening events both in the US and the UK, drumming up hype before KOD's cover art and tracklist were even revealed. This wasn't the first time that Cole dropped a surprise album. He released his third album, Forest Hills Drive, without fanfare and announced 2016's 4 Your Eyes Only with just an iTunes pre-order page. Clearly the tactic paid off each time, and KOD notching him his fifth No.1 in the US.
Key track: "ATM"
Ariana Grande: thank u, next (2019)
After the August release of Sweetener, Ariana Grande suffered a tragic personal loss with the sudden death of her ex-boyfriend Mac Miller. Talks of touring and new album were nixed, but she later decamped to New York to record with a few of her longtime collaborators. In less than three months, Grande released the album's first single, titled after the forthcoming record, and reportedly recorded thank u, next in a matter of weeks. At first, it seemed that Grande was eschewing the typical album roll-out and just releasing singles instead, but then thank u, next dropped in February (less than six months after Sweetener) and continued her chart domination.
Key track: "7 rings"
Ariana Grande - 7 rings (Official Video)