The Best Super Bowl Halftime Shows Of All Time
Even the world's greatest artists raise their game for Super Bowl performances. Here are the best Super Bowl halftime shows in history.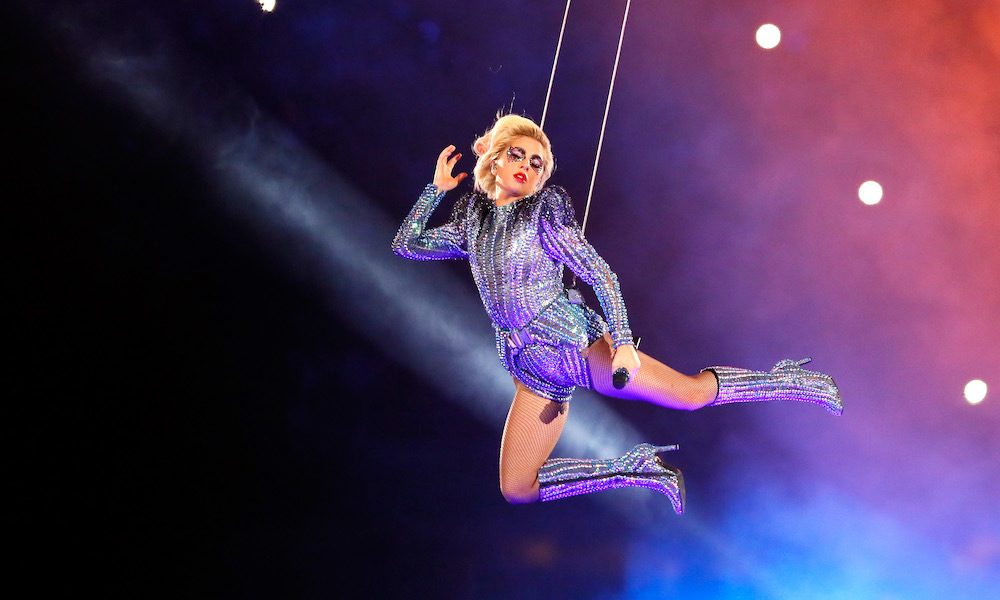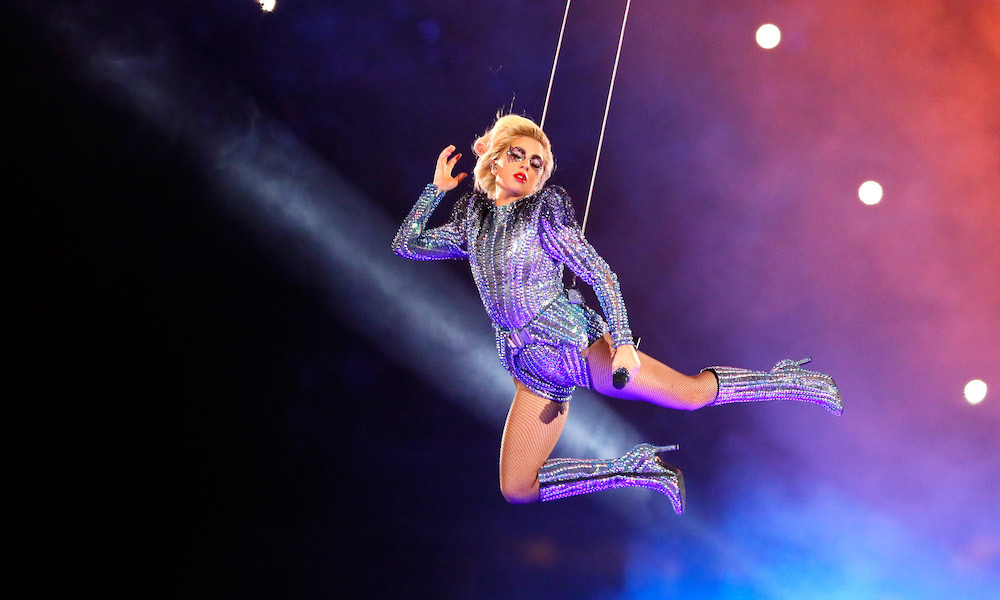 Each year, the annual Super Bowl attracts a massive audience at home and abroad, ranking second only to the UEFA Champions League final as the most-watched annual sporting event worldwide. Yet it's not all about the sport. The best Super Bowl halftime shows have played host to spellbinding performances from the best rock and pop superstars over the past three decades.
With Rihanna set to add their name to the list, with a much-anticipated halftime show, we take a look at the best Super Bowl halftime shows of all time.
The Rolling Stones (2006)
Satisfaction guaranteed with the legendary group, tearing through classics like "Start Me Up" and "Rough Justice."
Lady Gaga (2017)
Also featuring groups of hundreds of lighted drones in the sky over Houston's NRG Stadium, Lady Gaga's set included tracks from her album Joanne and an impassioned cover of Woody Guthrie's "This Land Is Your Land." The NFL claimed it was the "most watched musical event of all-time," citing global viewing figures of 150 million.
Tom Petty & The Heartbreakers (2008)
The incomparable Tom Petty was at full tilt during this performance, slashing and burning through a four-song set including a yearning "Free Fallin'" and a supercharged "Runnin' Down A Dream."
Katy Perry feat. Lenny Kravitz & Missy Elliott (2015)
When you're the halftime performer at the Super Bowl, all eyes are on you. Unless, apparently, you bring dancing sharks on stage like Katy Perry did during "Teenage Dream" and "California Gurls" at the 2015 Super Bowl. Left shark's moves were…unpredictable, which caused an internet uproar, though one that also highlighted Perry's electric performance and her brilliant decision to share the stage with Missy Elliott.
Michael Jackson (1993)
A barnstormer that set the bar for anyone else looking to compete with the best Super Bowl halftime shows: the self-styled King Of Pop performed an awesome mini-set including "Billie Jean," "Black Or White," and "We Are The World." After this performance, the NFL actively pursued pop's top names for their halftime shows.
Diana Ross (1996)
Diana Ross' Super Bowl halftime performance featured an electrifying medley of Ms. Ross' greatest moments from The Supremes ("Baby Love," "You Keep Me Hangin' On"), her solo career ("Chain Reaction"), and more.
Boyz II Men, The Temptations, Smokey Robinson, Martha & The Vandellas, Queen Latifah (1998)
An all-star Motown extravaganza, this Super Bowl halftime show culminated with the artists performing a show-stopping finale of "Dancing In The Street" with the GSU Marching Band.
U2 (2002)
In tribute to those killed in the 9/11 terrorist attacks, U2 performed an emotional mini-set featuring "Beautiful Day," hymn of peace "MLK," and "Where The Streets Have No Name."
Paul McCartney (2005)
Paul McCartney was on suitably fab form for his Super Bowl halftime performance with a hits-stuffed mini-set of Beatles classics and his own James Bond theme, "Live And Let Die."
Bruce Springsteen & The E Street Band (2009)
Tailor-made to slay stadiums, The Boss and his loyal cohorts rampaged through a quartet of all-American classics including "Glory Days" and "Born To Run."
Madonna With MIA, Nicki Minaj, Cee Lo Green, LMFAO (Indianapolis, 2012)
This Madonna spectacular visualized by theatrical company Cirque Du Soleil and choreographer Jamie King set a new record for Super Bowl viewing figures, attracting 114 million viewers – reputedly more people than those watching the game itself.
The Weeknd (2021)
The Weeknd and musical director Oneohtrix Point Never brought the After Hours era to the biggest stage imaginable at the 2021 Super Bowl. Performing a medley of hits across his discography, Abel Tesfaye moved from the stage to a claustrophobic room filled with look-alikes ready to brawl, before emerging once again to serenade his global audience with "Blinding Lights."
Beyoncé, Destiny's Child (2013)
This highly acclaimed Super Bowl halftime performance generated more than 299,000 tweets per minute. At the time, it was reportedly the second most tweeted moment in the history of Twitter.
Coldplay feat. Bruno Mars and Beyoncé (2016)
Coldplay came with a number of tricks up their sleeves for the Super Bowl 50 halftime show. After running through seminal hits like, "Yellow," "Viva la Vida," "Paradise," "Adventure of a Lifetime," the group brought Bruno Mars and Beyoncé onstage to perform "Uptown Funk" and "Formation," respectively, before everyone joined together for a rousing finale. Chris Martin was wise enough to know that inviting Beyoncé onstage is an automatic W. If only she could have helped the Carolina Panthers offense.
Prince (2007)
Torrential – rather than purple – rain threatened to make Prince's Super Bowl XLI halftime performance a washout. No problem for one of the world's greatest live performers, who shrugged off organizers' concerns with one question: "Can you make it rain harder?"
Whipping up his own storm on a lit-up, symbol-shaped stage, Prince defied the elements to unleash "Let's Go Crazy," "Baby I'm A Star," and "Purple Rain," chucking Bob Dylan's "All Along The Watchtower" and Foo Fighters' "Best Of You" in for good measure. Come the finale, a full marching band had taken to the field, Prince had cycled through four guitars – one of which suffered water damage thanks to the strength of the rain – and 93 million people had witnessed a performance that is still hailed as one of the all-time best Super Bowl halftime shows.