The Weeknd
One of the biggest and most influential artists in pop, The Weeknd has transformed the music landscape.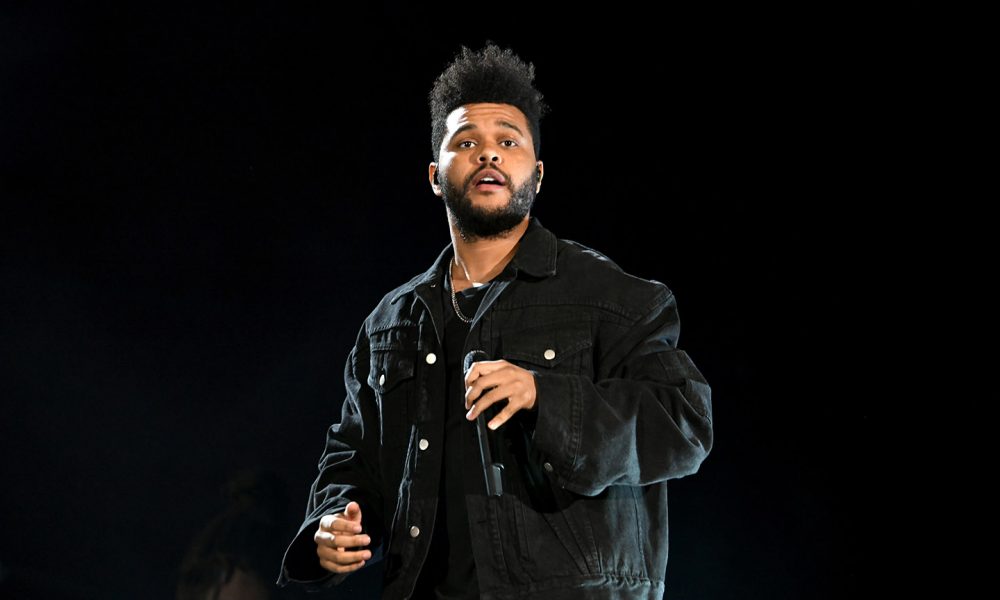 When we first encountered the Weeknd at the dawn of the 2010s, we had no way of knowing that he would become one of the biggest and most influential artists in popular music before the end of the decade. In fact, we had no way of knowing that he was a singular "he" – that the Weeknd was not a group, but the alter ego of singer and producer Abel Tesfaye. Even after some of his earliest songs were shared on Drake's OVO blog, it would be months before Tesfaye revealed his name and face. That secrecy made his tales of sex, drugs and partying feel all the more unsettling – and riveting. Within just a few years the Weeknd would embrace the spotlight and become the kind of pop star who dates supermodels and performs at the Super Bowl halftime show, all without losing his singular vision.
In contrast to Tesfaye's performative anonymity, the persona he cultivated as the Weeknd left little to the imagination. Every song on his debut mixtape, House of Balloons, feels like it's unfolding in the dim-lit back rooms of a nightclub, and every character in them is looking to get high, naked, or both. Throughout, Tesfaye comes across as the devil on your shoulder with the voice of a (fallen) angel. Even the song titled "What You Need" is really about what he wants. It's as close as the Weeknd comes to classic R&B, and it underscores how, like Prince and R. Kelly before him, Tesfaye deconstructed the genre's tropes by singing about sex rather than love, often doing so in explicit detail. He also shared his idols' willingness to incorporate contemporary influences – in his case, moody electronic soundscapes and sampled hooks from post-punk bands like Siouxsie and the Banshees and Cocteau Twins. House of Balloons alone would have made 2011 a banner year for the Weeknd—many critics ranked it among the year's best albums, and it was shortlisted for Canada's Polaris Music Prize – but before the year was over, he released two more mixtapes, Thursday (which featured a guest verse from Drake himself) and Echoes of Silence.
The three mixtapes were re-released as Trilogy when the Weeknd signed with Republic Records in 2012, and the following year he emerged from the internet ether entirely with his debut studio album Kiss Land. Don't be fooled by its lovey-dovey title: Kiss Land found Tesfaye building on the world of its predecessors and exploring its darkest corners. (He claimed the album's mood was inspired by horror filmmakers John Carpenter and David Cronenberg.) The Weeknd continued to inch into the mainstream throughout 2014, collaborating with Beyoncé and Ariana Grande (remixing the former's "Drunk in Love" and duetting with the latter on "Love Me Harder"), embarking on his first headlining tour, and landing a song on the Fifty Shades of Grey soundtrack, "Earned It" – his first to win a Grammy Award, and his first to crack the top five on Billboard's Hot 100.
With his next two singles, the Weeknd would top the Billboard chart twice back-to-back. "The Hills" sounded like a big-budget version of the dark and edgy R&B that Tesfaye first made his name on, climaxing with his confession that "when I'm fucked up, that's the real me"; "Can't Feel My Face," co-written and produced by pop mastermind Max Martin, was a dancefloor smash that drew comparisons to Michael Jackson. It was a one-two punch that set up the Weeknd's knockout album, Beauty Behind the Madness, and established him as a full-fledged pop star whose early mystique had morphed into charisma. Furthermore, it showed Tesfaye's willingness to venture beyond the sounds on which he'd made his name. Starboy, which arrived one year later, offered further proof, with sonic splashes of new wave and – on the Daft Punk-featuring title track and "I Feel It Coming" – electronica. Beauty Behind the Madness and Starboy both sold more than three million copies in the United States and won the Grammy Award for Best Urban Contemporary Album.
And then, after six full-lengths in as many years, the Weeknd slowed down. Aside from collaborations with Kendrick Lamar, Travis Scott, Lana Del Rey, and others, Tesfaye's only new music was the six-track My Dear Melancholy EP. His return in late 2019 with "Blinding Lights" proved the wait had been worth it: The song spent 90 weeks on the Billboard Hot 100 and more than a year in the top 10, and was later named the chart's greatest Hot 100 hit of all time. The album that followed, After Hours, presented the most vivid configuration of the Weeknd's sound yet, going all-in on Starboy's forays into new wave and synth-pop.
Had it not been for the COVID-19 pandemic, Tesfaye would have embarked on a well-earned world tour behind the album: Instead, he performed virtual concerts on TikTok, teamed with Spotify to create an artificial intelligence-enhanced listening experience for fans, and headlined the Super Bowl LV halftime show. All the while, he was hard at work on his fifth record, Dawn FM. Doubling down on After Hours' nocturnal nostalgia, Dawn FM's 80s pop throwbacks go hand in hand with moments only the Weeknd could've dreamed up. A concept album about listening to the radio in purgatory, narrated by Jim Carrey? How many other pop stars can call up Quincy Jones – the man who produced Thriller – only to have him unpack his childhood trauma on a spoken-word interlude?
To think that the young bohemian behind House of Balloons would go on to collaborate with everyone from Drake to Daft Punk, and rival them in popularity, still boggles the mind. Even Tesfaye himself must have been surprised – after all, the character he created for himself on his breakthrough mixtapes was a self-destructive hedonist given to losing himself, night after night, in drugs and any woman he could tempt into doing them with him. In his darkest moments, it sounded as if he might not make it to the dawn. Somehow, this villain lived long enough to see himself become pop's next great antihero, and as the lines between Tesfaye and the Weeknd have continued to blur and redraw themselves, it's only made for more fascinating music to lose ourselves in. – Jacob Nierenberg
Listen to the best of The Weeknd on Apple Music or Spotify.