Quincy Jones
Quincy Jones is one of the most successful musicians and record producers of all time, with an illustrious solo career as well as involvement in many hits.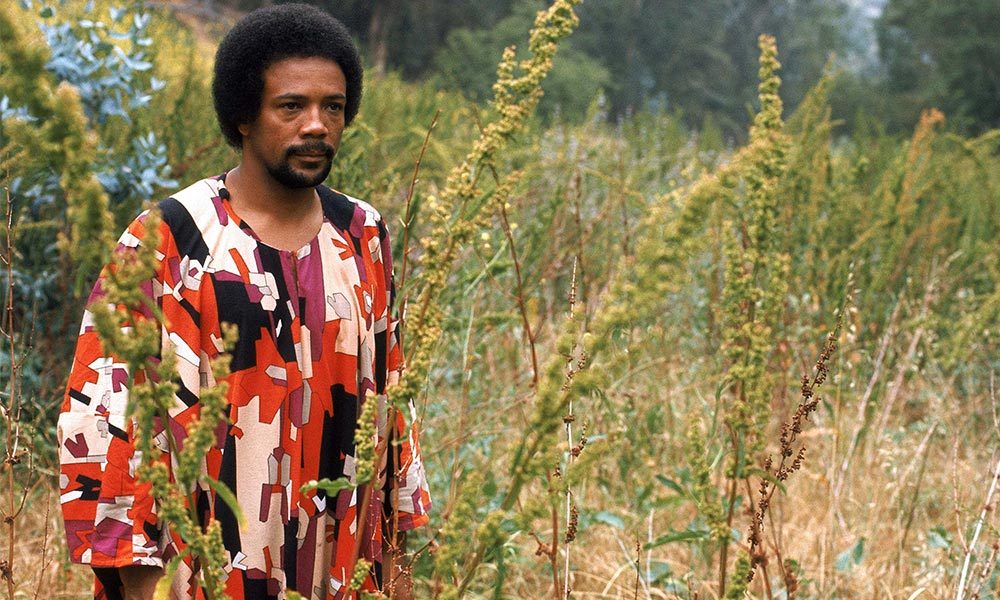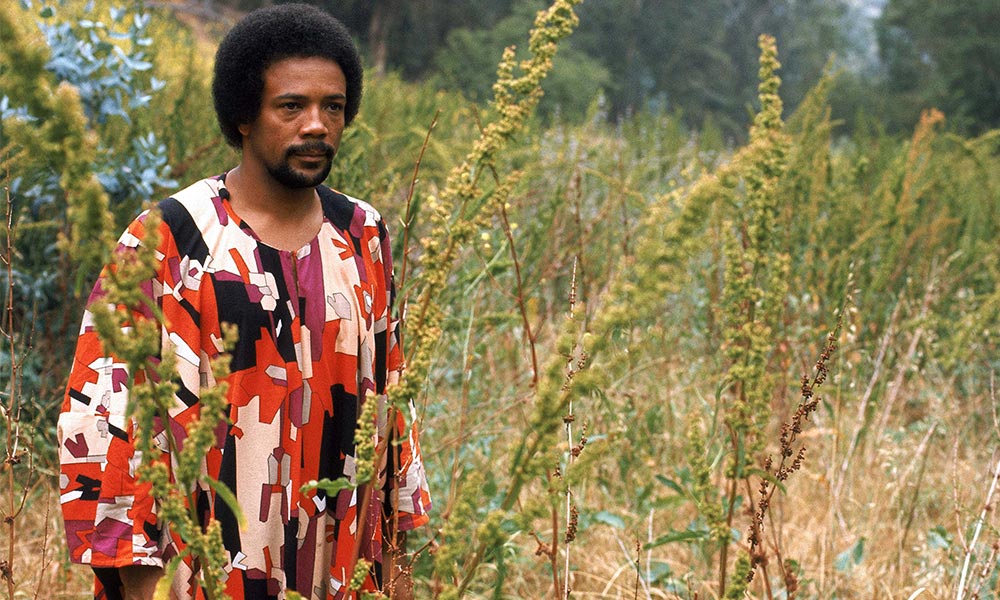 Quincy Jones is one of the true legends of popular music and has enjoyed many parallel careers in his 80 years. One of the most gifted musicians working in popular music, he has played, arranged, produced and performed with some of the loftiest names of all time. Although he may be best known in the popular eye for his soulful productions with artists such as Michael Jackson at the turn of the 1980s, this was just one peak of his long and varied career. His abiding strength has been to move forward with the times – absorbing contemporary music, and reflecting it in his work. Very few of those who started in jazz with Jones would end up flirting with disco and hip-hop with such gravity and, let it be said, commercial acumen.
"I spotted Quincy right away as not just being an incredible arranger and conductor but a fantastic music force. I knew that I wanted to be part of that. There was a sense of wonderment and breaking all the rules with him. You have to know what the rules are before you can break them. He studied musical composition and interpretation with Nadia Boulanger and Olivier Messiaen in France, who had taught Ravel. Holy cow! His depth of music is unsurpassed." Bruce Swedien, Quincy Jones' engineer.
Born in Chicago in 1933, Jones moved with his family to Seattle when he was 10. A gifted trumpet player by his teens, he won a scholarship to Schillinger House in Boston but left soon after when he was offered the job as a trumpet player with Lionel Hampton. It was with him that Jones' skills for arranging came to prominence. Moving to New York, he became an arranger, working with artists the calibre of Dinah Washington and Ray Charles. After touring with Dizzy Gillespie's band, he secured a deal with ABC-Paramount and began leading his own band. In Paris, he studied composition with Nadia Boulanger and Olivier Messiaen. However, touring with a big band nearly proved the financial ruin of him. Thankfully, he was offered the job of Musical Director of the New York division of Mercury Records. Within a matter of years, he had been promoted to the Vice President of the company, which, according to the 1990 documentary of his life, The Lives Of Quincy Jones, was a landmark. He was the first African-American to hold such a position in a white music company.
Jones' life alone would fill pages and pages, so let us concentrate on his enormous body of music. After making his debut recording with Quincy Jones and the Swedish/US All-Stars on Prestige in 1953, his first ABC-Paramount album, This Is How I Feel About Jazz, was released in 1957. It was followed by Go West, Man later the same year. For many, The Birth Of A Band is where it really got started – released on Mercury in 1959, it contained his take on 'Tuxedo Junction' and Lester Young's 'Tickle Toes'. Working with incredible players like Zoot Sims, Kenny Cleveland and Benny Golson, it swung, with modern, accomplished arrangements by Jones. The Great Wide World Of Quincy Jones (1960) and Newport '61 were fine captures of this era. 1961's I Dig Dancers was a fantastic up-tempo collection that contained the Jones original, 'Pleasingly Plump'.
After releasing The Quintessence on the Impulse imprint, Big Band Bossa Nova from 1962 surfed on the wave of popularity for bossa nova, the music that had just been imported to America from Brazil. Working with a tight unit, including Lalo Schifrin, it featured Jones' take on 'Desafinado' and 'On The Street Where You Live'. Most importantly, it contained Jones' own composition, 'Soul Bossa Nova', with Roland Kirk on flute. Its lively, sprightly, off-kilter beat became a hit all over again in the late 1990s when Mike Myers took it as the theme for his daft series of box office sensations, the Austin Powers films. Although recorded in 1964, the instrumental's timeless modernity saw new generations dancing the world over.
1964 was a frantic year for Jones, with further releases, Hip Hits and Golden Boy. Quincy Jones Explores The Music Of Henry Mancini paid homage to the venerated film composer's work, and its release coincided with Jones' move into the world of film soundtracks himself, one of the very first African American to do so.
After scoring The Pawnbroker, he made Quincy Plays For Pussycats. Quincy's Got A Brand New Bag followed, which showed an artist in tune with developments in popular music, displaying an affinity with the music of Motown and James Brown. In the mid-1960s, Jones worked with Frank Sinatra, whom he'd first met in 1958, on Sinatra's albums with Count Basie, It Might As Well Be Swing and arranging and conducting the legendary Sinatra at the Sands.
Jones spent most of the rest of the 1960s as an in-demand film composer, scoring works such as The Italian Job, In The Heat Of The Night and Bob and Carol and Ted and Alice. In 1968, Jones and his writing partner Bob Russell became the first African American composers to be nominated for an Academy Award for Best Original Song, 'The Eyes Of Love', from the film Banning.
Jones signed a deal with A&M and went off in a funkier direction with 1969's Walking In Space, its title track a 13-minute variation on the song from the Hair musical with Valerie Simpson on vocals. Alternating between soundtracks and his own work, Smackwater Jack in 1971 continued his new groove, featuring the best in contemporary covers, and also his themes to the TV classic Ironside and the Sean Connery crime caper vehicle, The Anderson Tapes.
1973's You've Got It Bad Girl featured Stevie Wonder covers as well as Jones' incredible version of The Lovin' Spoonful's 'Summer In The City', driven by Dave Grusin's electric piano and Eddie Louis' swampy organ, it was later sampled by Nightmares On Wax, for their influential track, 'Les Nuits'.
Body Heat (1974) and Mellow Madness (1975) saw Jones moving further towards jazz-funk. In 1974, Jones suffered a life-threatening brain aneurysm, and as a result, he gave up playing the trumpet. However, after a period of convalescence, he reappeared with many more projects. After his I Heard That! album, he returned to scoring. This was no ordinary job – it was the soundtrack to the groundbreaking TV series of Alex Haley's legendary and attitude-altering book, Roots. A 28-minute suite, described by allmusic's Richard S Ginell as "a timely souvenir of a cultural phenomenon." It won Jones an Emmy Award.
Energised by this experience he returned to the studio and created Sounds… And Stuff Like That in 1978, a rip-roaring album inspired by the disco boom, featuring the best contemporary players. While scoring the film, The Wiz, he worked with Michael Jackson. His production of Jackson's next three albums, Off The Wall, Thriller and Bad, defined the very essence of popular music – joyous, accomplished, multi-platinum works that made Jackson the world's biggest star. Jones' Qwest Production stable knew no bounds, producing era-defining work by George Benson, The Brothers Johnson and Donna Summer. During this period, he released the album that he is best known for as a solo artist, The Dude. It was a truly collaborative effort that married all of his knowledge with a set of scintillating, modern songs, from the tender ballad 'Just Once', the Stevie Wonder co-write 'Betcha Wouldn't Hurt Me', and 'AI No Corrida', the stomping song named after the classic Japanese erotic movie. The song was co-written by Blockhead Chaz Jankel.
With his production duties at a pinnacle, Jones didn't release an album under his own name until 1989. He worked again with his old friend, Frank Sinatra, on his final studio album alone, L.A. Is My Lady in 1984. Jones' score for Steven Spielberg's The Color Purple was Oscar-nominated on its release in 1985.
When Jones did return to recording himself, it was spectacular. His star-studded, forward-thinking autobiographical 1989 album, Back On the Bloc, picked up six Grammys for Jones and one for his long-serving engineer Bruce Swedien at the 33rd ceremony in 1991. It was a fantastic updating of his sound, embracing hip-hop, soul and contemporary R&B, with a roll call of virtually every significant figure in African-American popular music present, from Ella Fitzgerald to Ice T, Dizzy Gillespie to Luther Vandross, Sarah Vaughan to Barry White.
The success of the album was followed with his Q's Jook Joint in 1995, an album that featured another stellar cast. After 1999's From Q With Love, it was to be another decade before Jones returned with another album. In the meantime, the fascinating The Original Jam Sessions 1969 was released in 2004, a funky, earthy collection of music that Jones recorded for The Bill Cosby Show. It demonstrated that although Jones was by now known mainly as a purveyor of slick, contemporary jazz, working with Ernie Watts, Eddie Harris and Milt Jackson, he could create a rare, funky groove, too.
Q: Soul Bossa Nostra, released in 2010, was a fitting tribute to the then 76-year-old music legend. With Jones acting as executive producer, he asked artists to interpret favourite moments from his catalogue. The album is a suitable tribute to Jones' talent. As a result, artists the calibre of Mary J Blige ('Betcha Wouldn't Hurt Me'), Amy Winehouse ('It's My Party'), Akon ('Strawberry Letter 23') and Jamie Foxx ('Give Me The Night'), performed contemporary, respectful versions of some of the greatest records Jones had been associated with throughout his 50-plus-year career.
It is unsurprising that there have been a considerable number of collections of Jones' work across the years. The Best Of is a handy one-disc summation of his career; The Ultimate Collection is a great bringing together of the popular end of his catalogue; Summer In The City looks at his 1970s jazz and Quincy Jones' Finest Hour neatly summarises his earlier work, ending in 1978.
Jones told Q magazine in 1990, "Here's how I look back at 40 years in music: each category you get into cross-indexes; you get one hard-core category and it has its tributaries." For an artist of the magnitude of Jones, who has always been looking at the cross-indexes, it is difficult to know where to begin, as his work has been a constantly shifting playground of discovery. His cultural significance at times has overshadowed his work, yet it is through the medium of music that Quincy Jones made and sustained his name. There is much to enjoy, and with an open mind, there is much to explore.
Format:
UK English