'Open Up And Say… Ahh!': How A Little Pain Yielded Big Gains For Poison
Building on their meteoric rise on LA's Sunset Strip 'Open Up And Say… Ahh!' found Poison imagining a life they wanted to live.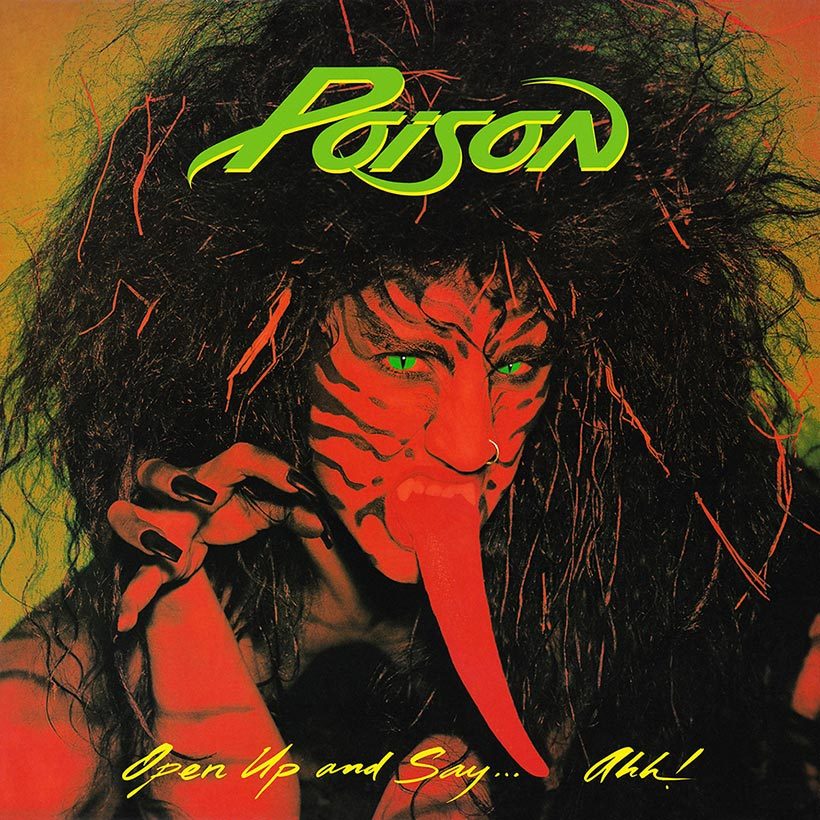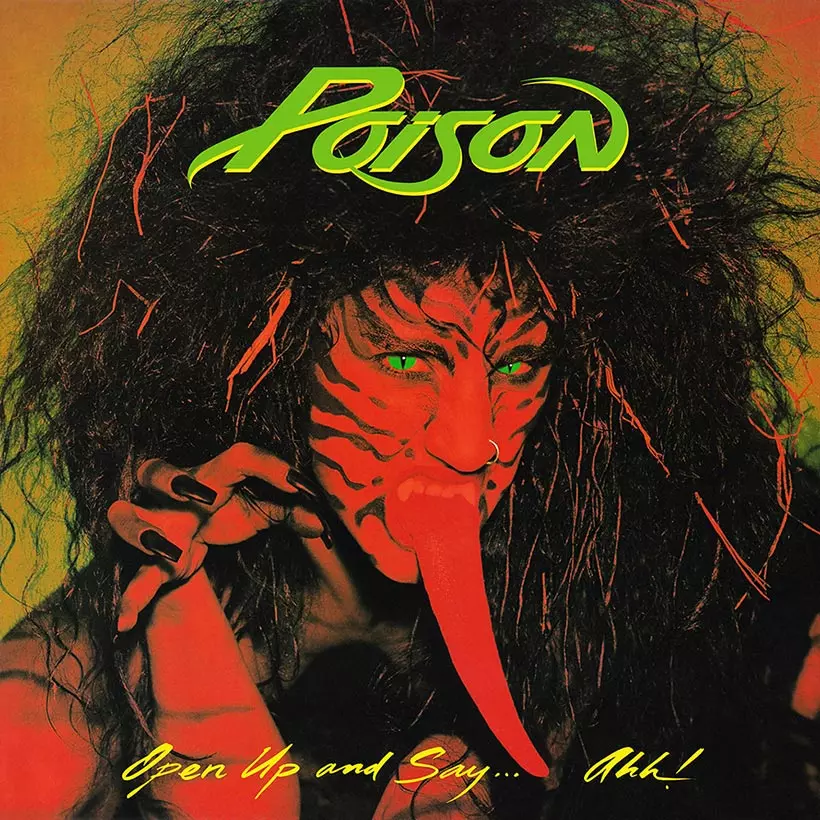 LA-based hair metal icons Poison seemingly came from nowhere to sell four million copies of their 1986 debut album, Look What The Cat Dragged In. However, their meteoric rise also meant the pressure was on when they began recording their second album, Open Up And Say… Ahh!, late in 1987.
Listen to Poison's Open Up And Say… Ahh! now.
The reality of the situation took a while to sink in, not least because the band had spent two years living on the breadline when they arrived in California from their native Pennsylvania, in 1984. Their "overnight" success was actually the result of relentless gigging in Hollywood clubs and bars, with their luck only changing when, two years later, Enigma Records agreed to fund their debut album.
"It was a pipe dream to play rock'n'roll for a living"
"You have to understand we came from a small town back east," drummer Rikki Rockett told Ultimate Classic Rock in 2018. "So it was such a pipe dream to play rock'n'roll for a living – let alone actually make it!"
Yet make it Poison did, with Look What The Cat Dragged In spawning three hit singles, heavy MTV rotation, and high-profile US tours with Cinderella, Ratt, and Quiet Riot. With all eyes suddenly turning toward them, the big-haired quartet needed to hold their nerve when it came to creating a sophomore release.
It didn't help that Poison were experiencing business-related problems at this stage too. The band were undergoing changes in management and their first choice of producer – KISS legend Paul Stanley – was forced to bow out through scheduling conflicts. However, Poison's luck changed when respected hard rock producer Tom Werman (Mötley Crüe, Ted Nugent, Cheap Trick) signed up to helm the sessions. Also, instead of the meager 12 days they'd spent on their debut album, the band discovered that Capitol Records were happy to bankroll extra studio time for Open Up And Say…Ahh!.
"Everything is the deal real deal!"
"It was a real budget, and we had real pre-production days," Rockett later recalled with relish. "We were like, 'Wow, this is how it really does work. It's not an independent record – everything is the real deal!'"
Poison - Nothin' But A Good Time
Encouraged by label and producer alike, Poison rose to the challenge and the sessions took off. The band eventually completed 12 tracks, of which 10 made the cut. Raucous, hedonistic rockers ("Look But You Can't Touch," "Bad To Be Good," the KISS-esque "Nothin' But A Good Time") remained their primary currency, though an infectious cover of Loggins & Messina's 1972 hit, "Your Mama Don't Dance," and the exuberant, bluesy "Good Love" provided marked departures with mainstream appeal.
Elsewhere, a star-crossed love affair involving frontman Bret Michaels inspired an acoustic ballad of real quality. However, while band and producer felt this song – "Every Rose Has Its Thorn" – had the potential to be a single, their label felt it was too radical a departure. Ultimately, Poison had to fight for the song's inclusion on Open Up And Say… Ahh!.
"It's got a little bit of a country feel to it," Rockett reflected in 2018. "But we really believed in it. We'd been playing it live and seeing tears in the eyes of the girls in the first row. We're like, 'Of course this can work!'"
The Open Up And Say…Ahh! campaign got off to a positive start with the MTV-friendly "Nothin' But A Good Time" climbing to No.6 in the US in April 1988, with another slow-burning album highlight, "Fallen Angel," soon following it into the Top 20. Released as the album's third single, "Every Rose Has Its Thorn" proved Rockett and company were right to stick to their guns: the song raced up the US charts and rewarded Poison with their first (and, to date, only) Billboard No.1.
"It's what we wanted our life to be"
With its singles doing impressive business, Open Up And Say… Ahh! hit the racks on May 3, 1988, and again swept aside the competition, peaking at No.2 on the Billboard 200 and eventually going quintuple platinum Stateside. In its wake, Poison supported ex-Van Halen star David Lee Roth on his Skyscraper tour and then headlined their own US tour in September 1988, establishing themselves as a major live act on their own terms. Quite a turnaround for a band who could barely afford to eat when they first strolled down Sunset Boulevard.
"When we came [to Hollywood], we were living at poverty level," Rikki Rockett told Classic Rock. "So many of those lyrics, it's not what our life was at that time, but it was what we wanted it to be. We wanted to go out on the Strip in a car with the roof down and all that fun stuff, but we couldn't do that back then. So many of those early songs – they were wishes and they were dreams!"