Mötley Crüe
The Los Angeles heavy metal band founded by Nikki Sixx, Mick Mars, Vince Neil, and Tommy Lee has released massively successful albums like Shout at the Devil and Dr. Feelgood as well as songs like 'Girls, Girls, Girls.'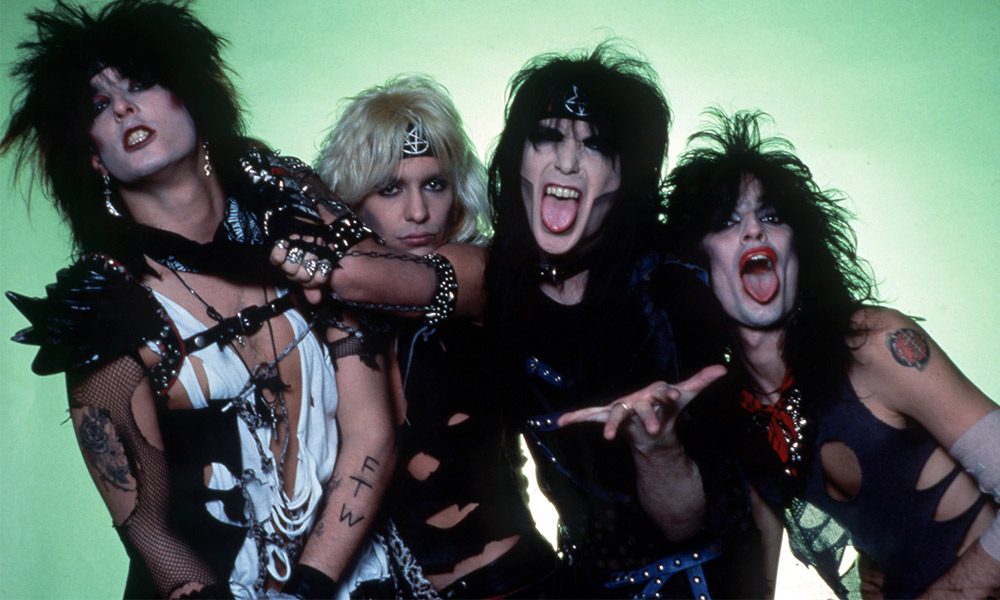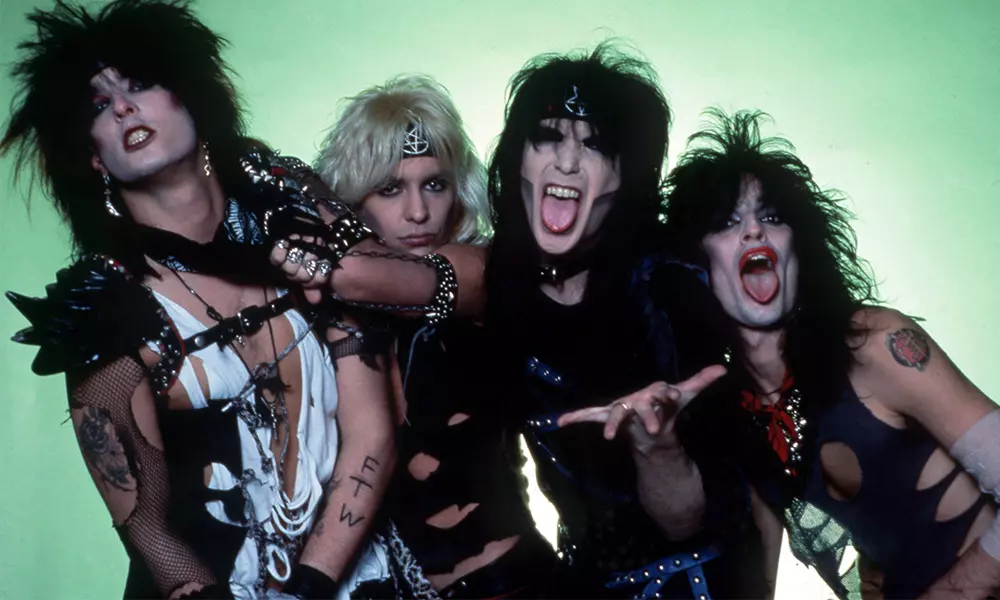 Arguably the baddest of badass hard rocking metal dudes Mötley Crüe have survived decades of excess, brushes with the law, infamous private lives made all too public and notoriously documented personal habits. Yet for all their flagrant roguery one has to ask the tongue-in-cheek question once applied to George Best: where did it all go wrong? For a start along the way, they've sold over 100 million albums worldwide and survived in some shape or form from 1981 to the present day. Evidently, there has been real work amongst the mayhem. You can't become icons of glam hair metal without putting in the hard yards and while they have announced plans to retire in 2015 with a final show set for the Staples Centre in Los Angeles on New Year's Eve who knows whether that will hold since their hearts are in rock and roll. They've gone from international success through the years of turmoil, enjoyed a reunion and turned hedonism into a lifestyle, been Grammy-nominated for the epic "Saints of Los Angeles" and left an indelible mark that has influenced Poison, Black Veil Brides, Skid Row and the mighty Guns N' Roses. Their classic Dr. Feelgood won the American Music Awards vote for Favorite Hard Rock/Heavy Metal album and as people see past the cartoon image they are recognised for their contribution with a star on the Hollywood Walk of Fame – a fitting hometown accolade.
Mötley Crüe's roots date back to 1981 when bassist Nikki Sixx (Frank Ferrana Jr.) hooked up with drummer Tommy Lee, a fellow Californian and another second-generation European émigré. Indiana born Mick Mars (Robert Deal) and Vince Neil completed the line-up adding their guitar and vocal skills to a sound that was initially based around Aerosmith, Judas Priest and AC/DC with a side order of Kiss thrown in for the camp side of their act, involving heavy make-up, high heeled boots, wild stage clothes and enough of the obligatory after-show antics to make any promoter's hair curl. Hey, that's close enough for rock and roll.
Debut album Too Fast for Love was self-produced and self-financed and appeared on their Leathur label. Rare enough at the time it will be picked up by Elektra and can now be found on Music to Crash Your Car To: Vol 1 (2003) a compilation box containing their first four discs. The lead-off single "Live Wire" came in a picture sleeve depicting the Mötley Crüe boys in full big hair and slap regalia, somewhat like Japanese samurai, and made sufficient impact to rate high on the VH1 list of greatest metal tracks of all time.
The noted metal/rock producer Tom Werman (Cheap Trick, Blue Oyster Cult) manned the boards for Shout At The Devil, the disc that made them famous. It broke through in 1983 thanks to "Looks That Kill" and "Too Young to Fall in Love", a cunning combo of over the top commercialism and cult punk attitude reminiscent of the New York Dolls. Just to prove they knew their stuff they also included a snappy take on The Beatles "Helter Skelter" and sent themselves up with warnings about subliminal messages on the cover. Who could resist?
Theatre Of Pain (1985) saw them hit the charts for good with Werman dragging a better sound and tight performances on their version of Brownsville Station's "Smokin' in the Boys Room" and the power ballad "Home Sweet Home" which found an unlikely admirer in American Idol's Carrie Underwood in 2009. Justin Moore has also graced it in country circles; he duetted on the cut with Vince Neil for the 2014 album Nashville Outlaws: A Tribute to Mötley Crüe. That is also highly recommended, as are the Remastered Editions of Pain proper since you get demos and alternates and a peek at the original music video.
With the glam side of life sewn up, Mötley Crüe began to examine their legend on Girls, Girls, Girls where decadence and depravity are put on a pedestal but then knocked down with considerable relish. "Wild Side", the title track, "You're All I Need" – praised by Jon Bon Jovi for its chord progression and as the best song in the Mötley Crüe canon (a matter of opinion, mind) and a crazy jump on "Jailhouse Rock" – yep, the Elvis tune, are as good as the genre gets.
Canadian Bob Rock sat behind the faders for the great Dr. Feelgood disc (1989) and while he tut-tutted at the boy's antics he worked up a record that sold over 6 million copies and gave us the glitzy "Kickstart My Heart", "Don't Go Away Mad (Just Go Away)" and the stage showstopper "Same Ol' Situation (S.O.S.)" where all those formative years checking out AC/DC came good. Totally commended for discovery. So good in fact that Metallica praised it to the hilt and nicked Rock to produce their self-titled album. Again look for the Remastered and 20th Anniversary Edition Double CD Deluxe Edition for the demos and the Live Around the World tour tracks. Guests on this Mötley Crüe masterpiece include Cheap Trick's Robin Zander and Rick Nielsen, Skid Row, Bryan Adams and Steven Tyler. Imagine that lot in one studio!
To bring us up to speed Decade of Decadence (1991) is the first of many greatest hits compilations. Notable for an outstanding version of the Sex Pistols' "Anarchy in the U.KK." and a flash guitar blitz assault on Tommy Bolin's "Teaser" this disc is now replaced by Greatest Hits (1998) and the 2009 reissue. For further insights into this period also check out Supersonic and Demonic Relics – fine rarities and unreleased tracks – and the overriding Music to Crash Your Car To: Vol 2, another 4-CD box of delights.
Neil briefly left before Mötley Crüe (1994) being replaced by John Corabi but he will return for Generation Swine (1997). Despite a hectic workload and untold disasters in the background the band survived as usual and did well again on the Billboard 200 (reaching #4) and picking up a year-end Gold disc. Often regarded as their power-pop album because of the influence of Cheap Trick on the overall sound this is one that we love.
Luckily someone was savvy enough to tape their shows circa 1982-1999 and so Live: Entertainment Or Death emerges as their first stage act document, albeit with a few additional tricks – but who cares?
The new millennium is greeted with New Tattoo and a new drummer, Randy Castillo replacing Tommy Lee. Boasting a great version of The Tubes classic "White Punks on Dope" and archetypal ravers "Hell on High Heels", "Porno Stare" and "Dragstrip Superstar" this is Mötley Crüe's glammest effort in ages. Available as a Remastered Edition this disc saw the boys embracing full-on digital editing and the album made #3 on the Billboard Top Internet Albums.
For those who are catching up or looking for a capsule introduction, we advise a quick visit to 20th Century Masters – The Millennium Collection: The Best Of Mötley Crüe.
After an extended break they return with the anthologies Loud as Fuck and Red, White & Crüe that preface a reunion with Tommy Lee for Saints Of Los Angeles, a rollicking rockumentary-cum-homage to the city that inspires the band.
And so we rock up at The Final Tour: All Bad Things Must Come To An End, with those final five nights in El Lay. Shed a tear, smudge your glitter but remember you can still delve into the wonderful world of Mötley Crüe at your leisure. Excellent band.
Words: Max Bell