The Brothers Johnson
The Brothers Johnson's irrepressible blend of meta-soul, rock and pop licks and yes, all the above funk, made these guys shine out in an era when groove and disco picked up where the likes of Jimi Hendrix and Sly and The Family Stone left off.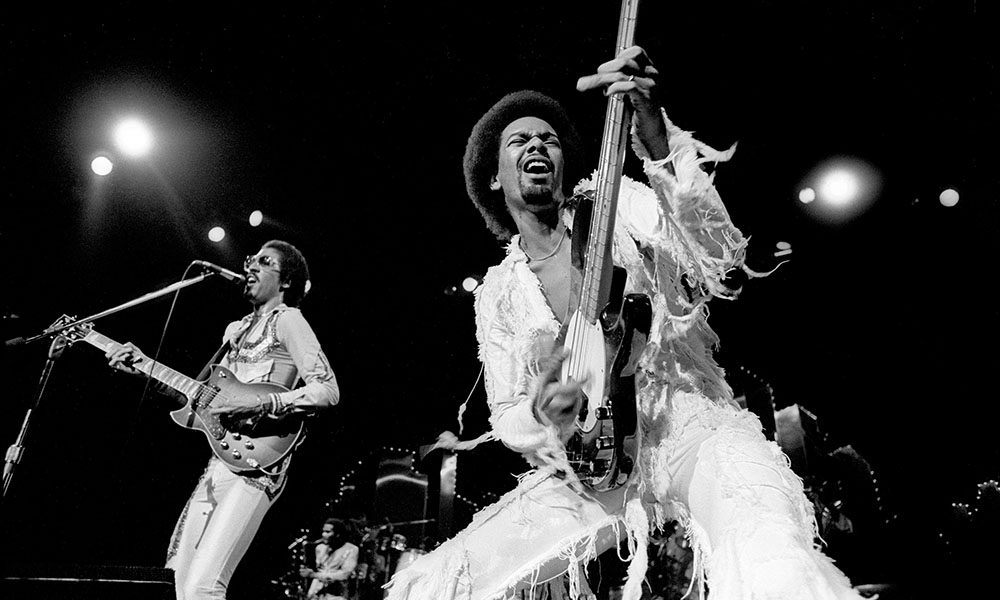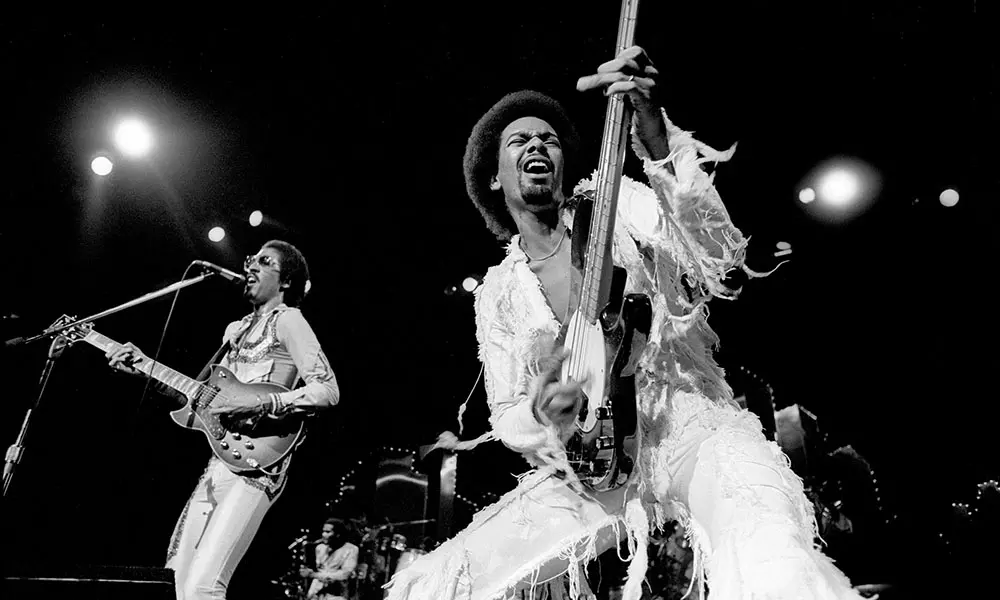 Even if they hadn't introduced the world to the concept known as Get the Funk Out Ma Face we'd be happily extolling the many virtues of The Brothers Johnson. Their irrepressible blend of meta-soul, rock and pop licks and yes, all the above funk, made these guys shine out in an era when groove and disco picked up where the likes of Jimi Hendrix and Sly and The Family Stone left off.
During the mid-seventies through the 1980s, the Brothers Johnson enjoyed great success: three of their singles topped the R&B charts and if you've never heard the Holy Trinity of "I'll Be Good to You", "Strawberry Letter 23" or "Stomp" then it's time to get your freak on and dig 'em out. Plus, their albums are immaculate conceptions – born in the West Coast, Californian studios that were their home patch. Consider that their debut and the following three albums were all produced by Quincy Jones no less and that each of these ends up topping a relevant chart and you will see that while they may be considered a genuine cult act they also enjoyed a mess of success in a highly competitive era.
We have all their classics for your delectation and also a fistful of compilations, which can be viewed as introductions or must-hear items in their own right. Even if you haven't picked up on the Brothers yet you will have heard bassist Louis Johnson no doubt since his slap-technique is all over Michael Jackson's Thriller. Whatever. Once you get the Johnson bug it doesn't go away.
Guitarist/vocalist George and bassist/vocalist Louis were in various school bands in the Los Angeles area during the late 1960s and such was their prowess that before reaching majority they'd turned professional and were backing up established megastars like Bobby Womack and the Supremes. They were in Billy Preston's touring band for a while and then hooked up with Quincy Jones who not only hired them to play on his album Mellow Madness he also recorded four of their songs.
Finding this team worked well Jones then took them the Record Plant to lay down what became Look Out For #1 (1976) just in time for the world domination of groove'n'disco. The original Funk Soul Brothers soared on this superfly intro with a blend of flash, finesse and fun that still illuminates tracks such as "I'll Be Good to You", "Tomorrow" and their trademark tune "Thunder Thumbs And Lightnin' Licks" – their agreeably upfront self-descriptions. No room for modesty here but they were also assisted by plenty of Jones' men: Dave Grusin's piano, Harvey Mason's drums, Ernie Watts on sax, Billy Cobham behind the timbales! So listening now you'll detect a strong jazz-funk atmosphere.
Right on Time certainly was. It won the Grammy for Best Instrumental Performance R&B on the cut "Q" and also contains the legendary ear-worm single "Strawberry Letter 23" which they borrowed from writer Shuggie Otis and turned into a spectacular summertime smash that still elevates the spirits umpteen years on. This time the class sessioneers were joined by Tower of Power's Oakland brass and the net results are sublime and seamless pop-funk, much of it co-written with Quincy and his wife Peggy Jones.
Blam! (1978) now took them to the top of R&B charts and made #7 on the national pop chart. This time the key pieces are "Ain't We Funkin' Now" and "Ride-O-Rocket" and guests are of the calibre of Larry Carlton and Steve Khan (guitars) with other stalwarts including Richard Tee, Michael Brecker and David Foster. Jazzier still than the previous disc they can still leave you sweating on the dance floor on "Mista' Cool" and "Streetwave" – both are West Coast modern soul incarnate.
Light Up the Night (1980) completes a straight roll with Quincy and brings in Jackson's collaborator Rod Temperton on a bundle of fine tunes as well as Jackson himself, co-writing "This Had to Be". Opening track "Stomp!" is a constant club classic and a long time favourite amongst British dance people.
The Brothers will self-produce Winners (1981) but the quality never dips. Given that Steve and Jeff Porcaro and David Paich are amongst the composers the instrumental flair is peachy. Check out "The Real Thing" and Louis' "I Want You" for affirmation of a spirit-lifting sound. Before embarking on solo projects and other work the Brothers leave us with Out of Control and Kickin' and just because these don't go Platinum, like the first four, they are still worthy of consideration and rediscovery with "You Keep Me Coming Back" and the ultra-funky "Kick It to the Curb" retaining all their allure.
Several compilations all do the trick: Blast: The Latest and the Greatest, Greatest Hits, the ever-popular The Millennium Collection: The Best of the Brothers Johnson, the handy Universal Masters Collection and the most recent Strawberry Letter 23: The Very Best of the Brothers Johnson are made for the home, the road and the dance floor and deserve heavy-rotation.
Like all the great soul and funk acts of their era, the Brothers Johnson exhibit considerable wit and charm. They knew the value of a larger than life cartoon image and the power of a punchy slogan: sharp dudes always. Discovering them again has been a delight. Put some Johnson in your handy record machine and get ready to Stomp!
Words: Max Bell
Format:
UK English