'Experimental Jet Set, Trash And No Star': A Sonic Youth Masterpiece
'Experimental Jet Set, Trash And No Star' captures how far Sonic Youth were willing to push against commercial forces with their noise-rock agenda.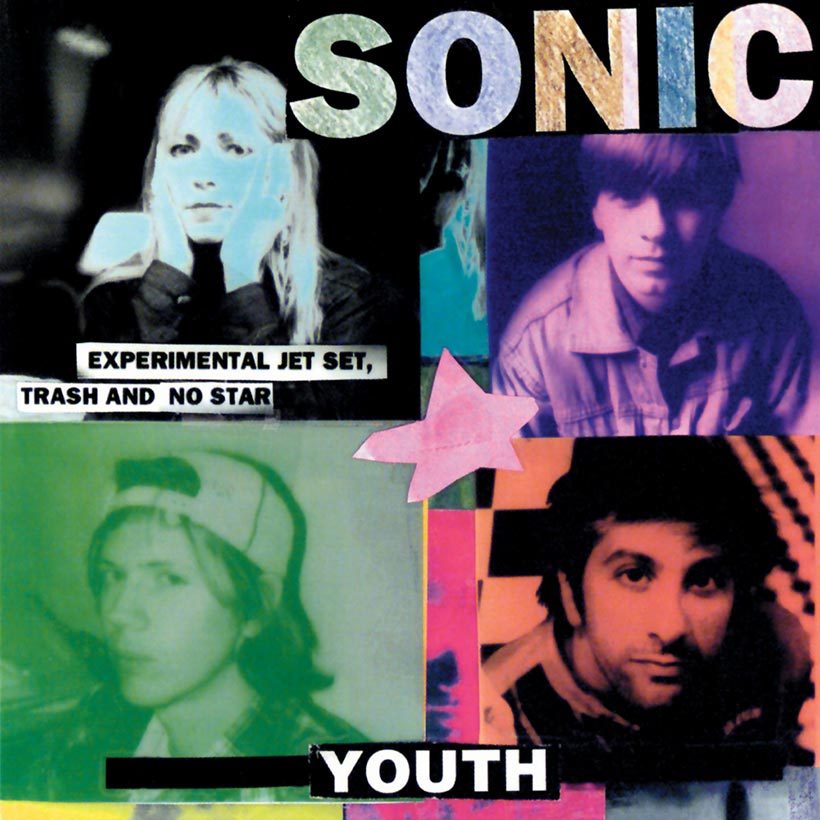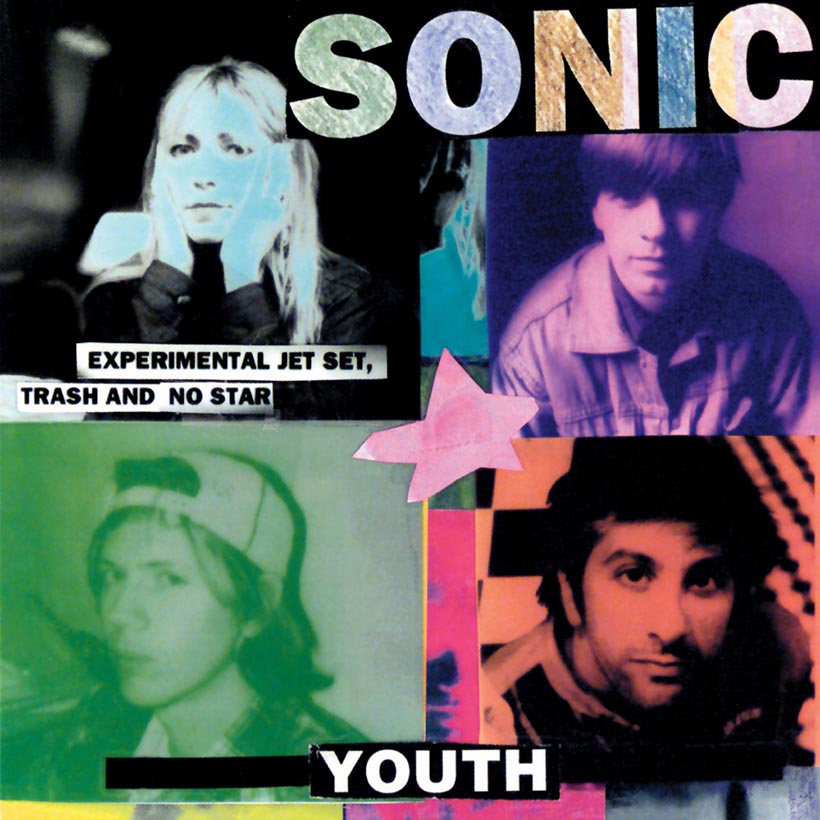 When Sonic Youth released their eighth studio album, Experimental Jet Set, Trash And No Star, the indie rock scene they helped usher in was in a critical state of flux. Just over a month earlier, longtime friend and trusted peer Kurt Cobain killed himself, casting a haunting spell over the band that influenced him and Nirvana to sign with DGC Records. Add to that the ever-growing number of indie rock and grunge bands emerging after Nirvana's rise, and Sonic Youth took a surprising sharp turn when other bands would have stayed the course. Then again, not all bands are Sonic Youth.
Listen to Experimental Jet Set, Trash and No Star right now.
In the years prior to Experimental Jet Set, Trash And No Star's release, on May 3, 1994, Sonic Youth were purveyors of a louder, harder alternative rock. When the band originally formed in 80s New York City, they were instantly unable – to their benefit – to be pigeonholed into the city's punk scene, nor the larger heavy rock that was prevalent at the time. Their embrace and creation of melodic noise-rock stood out for its originality and ultimately attracted the likes of DGC. The band's first release on the label, 1990's Goo, was (and remains) an instant classic, while 1992's Dirty established them as a firmly left-of-center major-label band.
Defying expectations
Thus, when Thurston Moore, Kim Gordon, Lee Ranaldo, and Steve Shelley decided to hop back into the studio, once again with Dirty producer Butch Vig, the loose expectation, for some, was that the band would sprint further into a mainstream direction.
Expectations were high coming off Dirty. With the alt.rock boom in full swing, the trajectory seemed to be that Sonic Youth would continue their grunge-inspired blend of alt and noise-rock to get louder and faster, with serious lyrical subject matter. "100%," "Sugar Kane," "Chapel Hill," and "Swimsuit Issue" were deeply personal, with the first song addressing the murder of a friend. At the same time, "100%" was a more conventional single from an unconventional band.
However, two years later, Experimental Jet Set, Trash And No Star showcased a different Sonic Youth. There was no "100%" or "Youth Against Fascism" here – or anything even close. Beginning with the acoustic somewhat-mumblecore of the two-minute "Winner's Blues," the album was going to be another different direction for the band.
Confusing casual listeners
That "Bull In The Heather" was the only single from the record shows how far Sonic Youth were willing to push against commercial forces. A video for the song, which was directed by Tamara Davis, featured Bikini Kill's Kathleen Hanna dancing as the band played. Though packaged as a single, it was a hardly a radio hit. And that was the point.
Sonic Youth - Bull In The Heather (Official Video)
The same goes for "Starfield Road," with its swirling guitars, heavy riffs, and pulsating drums. Yet, there's a sense of melody within the song, once those sounds are stripped away.
In essence, Vig's recording captured a rawer Sonic Youth – at least compared to their previous major-label releases – and, in a sense, harkened back to the band's SST days. This is especially prescient on the avant-garde "Androgynous Mind," which sounds like an outlier even on an album full of them. The fuzziness and accompanying wall of noise succinctly sum up what the band were going for.
Even amid the unexpected vocal shifts and undertow of distant feedback, Sonic Youth still roughly adhered to the standard verse-chorus-verse structure, even if it confused casual listeners.
Despite what felt like long instrumentals, most of the album's 14 songs came in at under three and a half minutes ("Sweet Shine" clocked in at the longest, but only because it snuck in a hidden instrumental a few minutes after it was seemingly complete), making them vastly different in texture and length than their predecessors.
A noise-rock masterpiece
Ultimately, Experimental Jet Set, Trash And No Star accomplished what Sonic Youth intended, yet it still made a modest commercial impact, peaking at No.34 on the Billboard 200 and No.10 on the UK album chart.
The record is a noise-rock masterpiece that took the term "alt.rock" forward. There was no tour in support of the album, due to Gordon's pregnancy at the time, but that didn't matter. The weirdness and confidence the band put forward on this major-label release is almost impossible to conceive of today.
This was an art-rock band making an art-rock album, creating something new and emboldening themselves to continue on their own path without worry.