will.i.am
The global pop superstar has found great success as the leader of Black Eyed Peas as well as with his own solo career.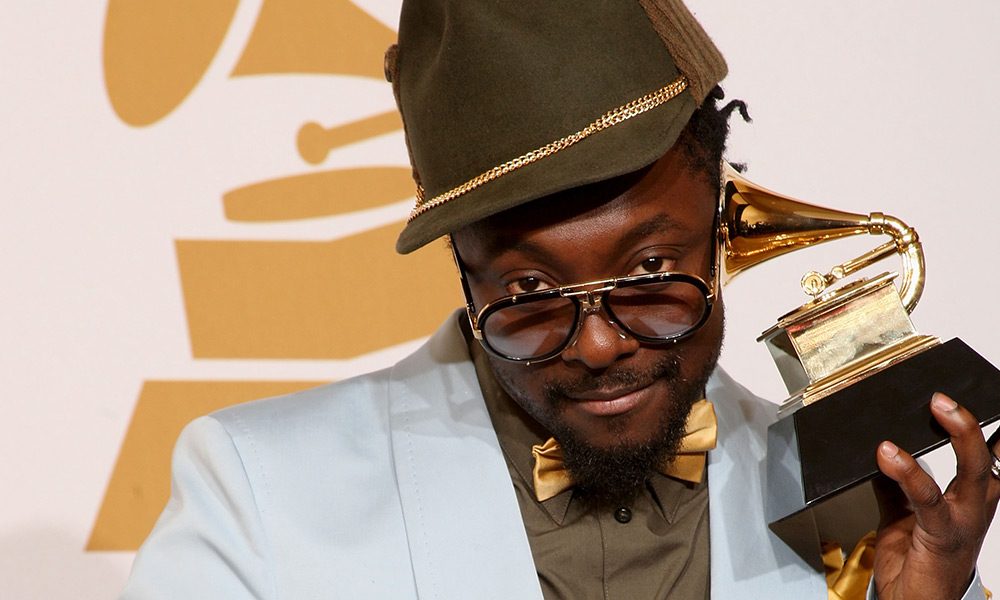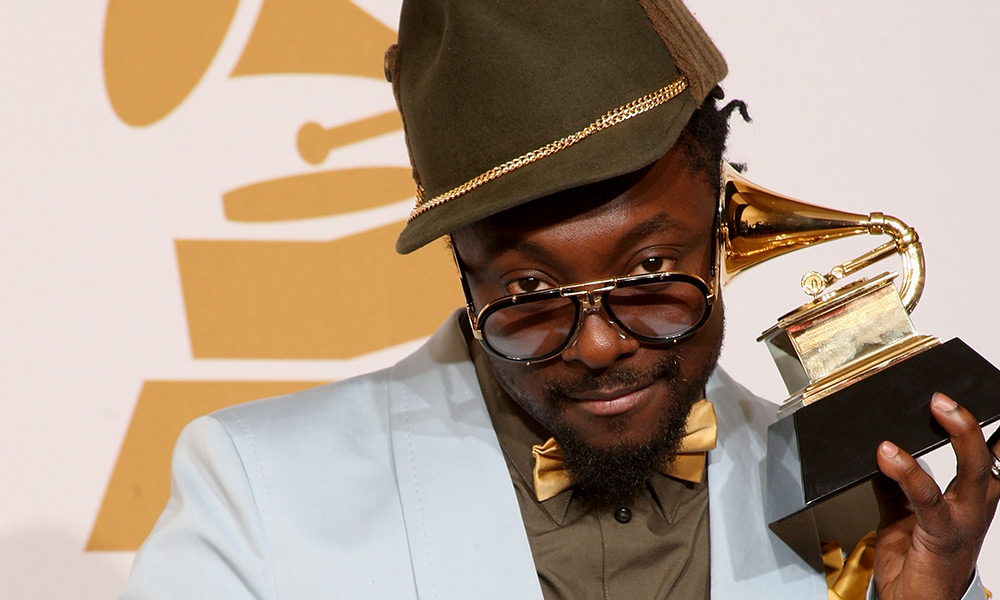 We know him and love him from The Black Eyed Peas, his productions for stellar artists like Rihanna, Nicki Minaj, Michael Jackson, Britney, Miley and Justin. We admire him up close for his TV work as The Voice's most interesting judge and we respect him from afar for his entrepreneurial and philanthropic activities. Taken in the round will.i.am is modern music's renaissance man. Just when you think he can be typecast in a commercial pop or slick hip hop arena he surprises with something so utterly left-field – fashion design, robotics, streaming a song from the surface of Mars, digital real estate ventures for iPhone – that the rule book is torn up. Having such a rounded and apparently grounded life reflects well on the man and his music. He has released four full studio albums; including the independent 2001 debut Lost Change (Mike Myers and Medusa are among the assists) and the huge selling #willpower.
He is also an avid collaborator who has lent his vocal and technical talents to projects involving Mary J. Blige and Bono, Mick Jagger and Jennifer Lopez, Justin Bieber and Cody Wise. As a featured artist with his own name in the lights he's been so busy it's hard to keep track: try anything he's done with Pussycat Dolls, Usher, Kesha or Dizzee Rascal – just to skim the tip. As a non-single guest, he's been UC&P with Nina Simone, Sergio Mendes, Ciara, Macy Gray, Rita Ora and French Montana. Where he gets his energy from is anyone's guess but will.i.am appears to be on a mission to make as much memorable musical art as he can manage. We figure he's pleased with his millions of sales and hits but probably only because the successes allow him to do bigger and better things. Still just 40 will.i.am is one of the significant players in the industry. You might think of him as a kind of heir to the Quincy Jones legacy – an artist who doesn't view music in boxes or categorise by gender and race. He only sees the wider vista.
Born William James Adams Jr. in East Los Angeles, March 1975 our man was raised in a mostly Hispanic housing project wherein he learnt a love for Latin and R&B with a tropical beat. Coming from a single-parent household Will was encouraged by his mother to avoid gang culture and concentrate on his musical ambitions. As a high school teen, he came into contact with Compton rapper Eazy-E and his first proper group Atban Klann won a contract with Ruthless Records in 1992.
Rapidly immersing himself in the rave scene that crisscrossed and fertilized over the Atlantic Will 1X, as he was then known, recorded with Eazy-E and suitably inspired began to dismantle his original outfit and rebuild them into what became The Black Eyed Peas. The early Peas albums Behind The Front and Joints & Jams had an electronica edge with oodles of phat phunk and it was that style that he brought into the room for his own debut, the jazz-tinged Lost Change. Ever the student of sound this disc enabled him to experiment with trip-hop, horns, fuzzed-up electric rock and odd fusions suggestive of a mash-up between Radiohead and reggae.
The gauntlet was thrown down on instrumental passages that take the listener into atmospheric territory. The outstanding "I Am", a signature piece of sorts, and the sophisticated rhymes of "Ev Rebahdee", featuring Planet Asia, made this 2001 drop one of the hottest and hippest discs in its field. Try it as the 10th-anniversary edition bonus instrumentals package.
Away from the BEPs he then got involved in making Must B 21, adding John Legend to the team and swinging into the type of music that will cast him as a Sly Stone for the current generation. For example, the transition from "Mash Out" (featuring MC Lyte and Fergie) into "Ride Ride", "Sumthin' Special" and "I'm Ready (Y'All Ain't Ready for This)" hits the soulful heights and the whole enterprise is billed as a Soundtrack to get things started.
He finally gets his sales dues with the lead single from the third album Songs About Girls, the Top 40 scaling "I Got it From My Mama", a cheerfully effervescent and sensual number depicting him as the ladies man, albeit tongue in cheek. The rest of the disc certainly lives up to the title's promise and becomes a freewheeling conceptual epic with deeply autobiographical depths.
If his previous albums were all about production and technical virtuosity (plus great tunes) this time Will homes in on his subject with guests including Cheryl Cole, Snoop Dogg and the sampled Electric Light Orchestra whose "It's Over" is handily integrated into "Over". Other sampled extracts feature the Jackson 5, Ray Charles and Paul Simon. The latter's song "50 Ways to Leave Your Lover" was one of the influences on the project.
Six years will pass before he unleashes #willpower and since this is his first foray into worldwide top tens (#3 and Gold in the UK, 1 on the US dance/Electronic chart, Platinum in New Zealand we figure that qualifies him for instant discovery. The stand out in terms of recognition has to be "Scream & Shout", a truly madcap slice of electro house that features Britney Spears with the sizzle button turned to max.
"#thatPOWER" (ft. Justin Bieber) is a club heavy hip swiveller with a sweet melody that also busts up the charts. "Fall Down" (ft. Miley Cyrus) completes a clean sweep of teen idol mashups. According to the writer and producer "With Miley, it was a bit of a merger. I heard this wonderfulness bleeding through the doors and a friend of mine, Dr. Luke said to come and listen. And I was like, who is that? He just said, 'keep listening' and then he said, 'guess who it is?' I was like, Björk. Nope. Is it Portishead coming back? It was Miley Cyrus. Then Miley walks in the room and I was like, this shit is fresh, we have to collaborate. Then she got on and added her vocals for 'Fall Down'."
The Deluxe edition is recommended for bonus cuts, "Reach for the Stars", "Smile Mona Lisa" and a cover of Sonny Bono's hugely inspirational "Bang Bang", written for Cher in 1966. The whole disc is on the commercial cusp of cutting edge. The second Miley involvement on "Feelin' Myself" was a timely hit and there is another rush to the top with "It's My Birthday", a collision of cultures and styles with A.R. Rahman adding a new blend of his Tamil hit "Urvasi Urvasi" (aka "Urvashi"). The esteemed soundtrack composer was adamant that he was "Excited to creatively partner with will.i.am to recreate an early popular track of mine in a new flavour."
Our keynote speaker and innovator extraordinaire is currently holed up working on new sounds and sights, that's when he's not making TV, writing articles etc. Busy as always but not inclined to rush – that gives us all time to catch up and rediscover the weird and wonderful world of will.i.am…
Words: Max Bell
Format:
UK English