Justin Bieber
Justin Bieber is the artist who, perhaps more than any other, shows how the power of the internet can transform a life in the 21st Century.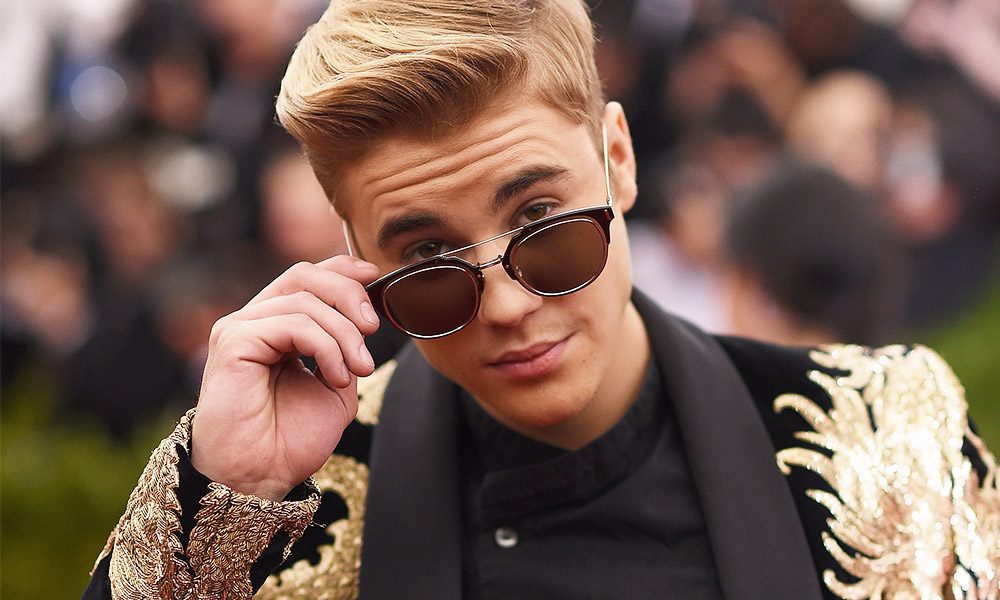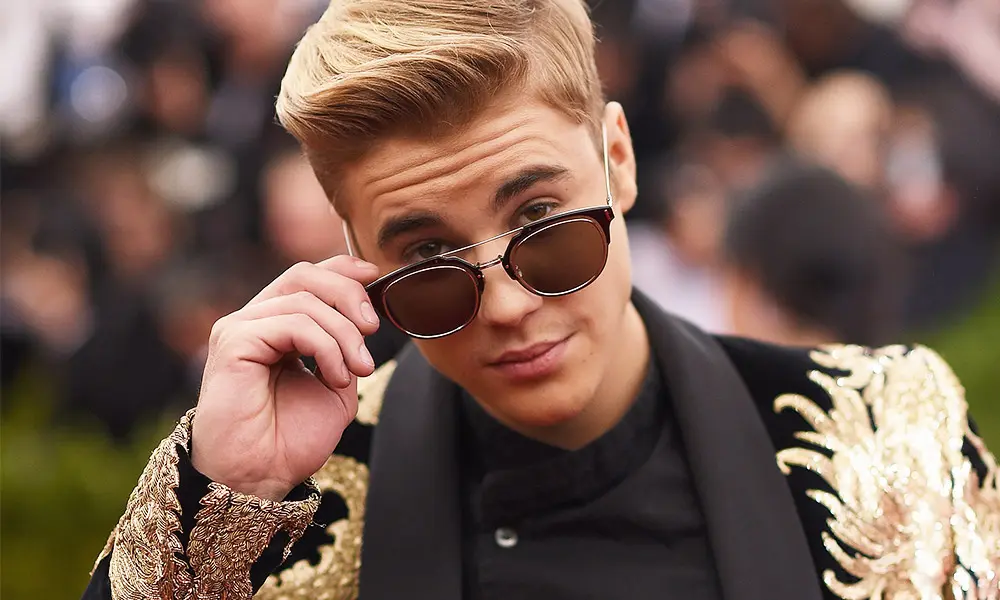 In an age when it seems anyone can become briefly famous if their video gets shared widely enough, Justin Bieber is the artist who, perhaps more than any other, truly shows us how the power of the internet can transform a life in the 21st Century.
In 2007, the 12-year-old's rendition of Ne-Yo's song 'So Sick' was posted by his mother on YouTube and, pleased by the reaction it got, she decided to put more of her son's performances online. Justin was already starting to build a reputation locally, having won some singing competitions in his hometown of Stratford in Canada.
A former executive for So So Def Recordings stumbled on the clip while searching for something else and was struck by the boy's obvious vocal ability. He tracked down Patricia Mallette and, after some hesitation, she allowed her son to travel to Atlanta, Georgia, to record some professional demos. That executive, Scooter Braun, got Justin to perform for R&B superstar Usher and the pair swiftly signed the singer and set about finding him a recording home. Justin joined Island Records in 2008 as he and his mother moved from Canada to concentrate on developing his career in music.
His home country took Justin's first single, 'One Time', to its heart and it made No.12 in Canada during July 2009, with later success coming in the US when the song peaked at No.17 in the Billboard charts. An EP, My World, came out in November 2009 and was followed by a succession of small hits and radio-focused promotional tracks. 'One Less Lonely Girl' did best of them all as Justin travelled across the world promoting his music with a string of successful TV appearances. One performance for then US President Barack Obama and First Lady Michelle was filmed for Christmas In Washington, and Justin joined in with the States' traditional Dick Clark's New Year's Rockin' Eve broadcast.
All this publicity perfectly set up the launch of Justin's first album. My World 2.0 debuted at the top of the US charts and, powered by its first international hit single, 'Baby', would go on to sell more than three million copies in the US alone. More TV appearances and a second single, 'Somebody To Love', maintained sales across the year and, by the end of 2010, Justin had become a teen phenomenon, with news stories claiming that Justin was already responsible for driving a significant proportion of all the world's internet traffic.
While working on his second album, Justin made an appearance in CSI: Crime Scene Investigation, featuring a graphic scene in which the character he played got gunned down. Less controversial was Justin's strongly received performance at 2010's MTV Awards and the release of an acoustic set called My Worlds Acoustic. A single, 'Pray', was lifted from the collection and made US No.61 in a year that also saw Justin enjoy a sizeable smash duet with Sean Kingston on 'Eenie Meenie'.
Starting 2011, Justin's 3D concert film and documentary, Justin Bieber: Never Say Never, did astonishingly good business at the worldwide box office and led to a remix album called Never Say Never: The Remixes. In June 2011, Justin was almost at the top of Forbes' annual poll of Best-Paid Celebrities, and he rewarded his legions of fans with a special seasonal gift when he released Under The Mistletoe, his first festive album, that November.
Believe became Justin's next studio project, with lead single 'Boyfriend' selling well, but frustratingly failing to deliver his first chart-topping track when it entered the listings at its peak of No.2 in March 2012. The album did, however, top the US and UK charts when it was released in June of the same year, just ahead of the worldwide tour, which travelled around the globe in the months that followed.
Another acoustic package came out early in 2013 and again topped the US charts, but there was concern that spring when Justin was hospitalised following a performance in London. He managed to complete the tour and retreated to the studio to finish songs to support the release of his second movie, Justin Bieber's Believe, which hit theatres that December. Those tracks were released on consecutive Mondays and all briefly made the charts, but only one, 'All That Matters', broke out beyond his core fan base. Later packaged together digitally as Journals, the set didn't make a physical release at the time but was subsequently put out on vinyl.
After those hectic few years, it's no wonder that 2014 saw little new material, save a duet with Australian singer Cody Simpson in November 2014. When Justin re-emerged properly in 2015, the first signal that he was taking a distinctly different direction came with the collaboration with Jack Ü, an electronic outfit formed by Skrillex and Diplo. 'Where Are Ü Now' was an EDM epic that gave Bieber a worldwide hit, earned a Grammy for Best Dance Recording, and made the Top 10 in the US and UK markets.
Bieber's first single from Purpose was 'What Do You Mean?' and it finally yielded the Billboard chart-topper that had eluded him to date. It made a similar impact in almost every market and was comfortably the singer's most successful single to date. The follow-up, 'Sorry', did almost as well, failing to debut at the top stateside but finally getting there after an agonising eight weeks bobbing about near the top of the listings. In the UK it reached No.1 much faster and helped Purpose become the fourth best selling album worldwide in that year. The ballad 'Love Yourself', a change of pace from the dance direction of the previous cuts also peaked at No.1 both sides of the Atlantic.
With the Purpose Tour, which started in March 2016, currently not scheduled to end before September 2017, Justin is still finding time to record new music with a new collaboration, 'Cold Water', getting a release in 2016. This time, Major Lazer and MO helped Justin secure a No.2 US hit, while the song topped the charts in the UK. 'Let Me Love You', a project with DJ Snake featuring Justin on vocals, was another Top 10 hit and has already been awarded platinum status in the UK.
For a young man growing up in public, Justin has matched his phenomenal work ethic with a demonstrably smart head for business, endorsing many famous brands and becoming one of the faces of Calvin Klein from 2015. For all the charitable work he supports, the tabloids are still keen to seize on every incident that portrays him badly. Though, as with many young men his age, there have been serious run-ins with the authorities, Justin is always quick to apologise for these and remains keen for everyone to focus on what he does best. Still, in his early 20s, that musical confidence is building and his back catalogue already contains a handful of songs that have become part of the soundtrack to a generation growing up with him.
With Purpose certainly establishing a template that should see the appreciation of the star develop as the year's progress, it's easy to draw parallels with other singers dismissed in their formative years because they targeted a pre-teen audience. Just read the textbook histories of Justin Timberlake and the late George Michael to see how misjudged such a dismissal can be. Evidence suggests that time Justin has spent studying those subjects will be time used very wisely indeed…
Mark Elliott
Format:
UK English