Best Justin Bieber Songs: 26 Essential Tracks For Beliebers
The best Justin Bieber songs have, in a startlingly short space of time, turned the teenage heartthrob into a global megastar commanding all the shots.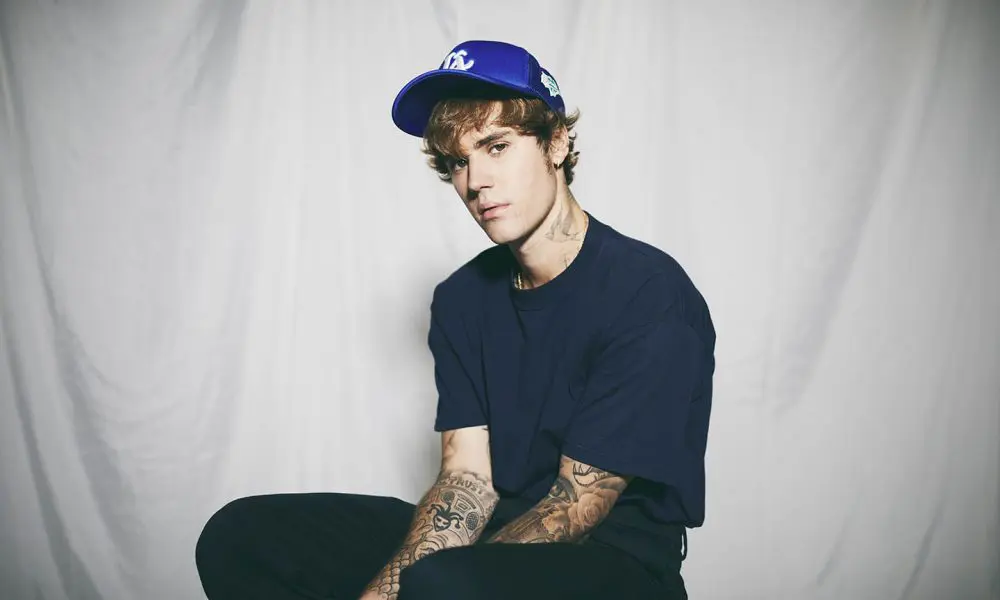 Justin Bieber, hat fresh-faced young Canadian we met more than a decade ago, has come a long way, from teenage heartthrob to the innovative chart titan we know today. With the tabloid hysteria finally calming down, everyone can focus on the talent that set him apart from the start, with each new Justin Bieber release moving the formula on just enough to keep his ferociously loyal fanbase on side, while developing even greater numbers of admirers. The respect – hard-won by any former teen idol – is now a given; not just for that longevity, but also for a catalogue of fabulous pop singles that have dominated the charts since "One Time" sneaked onto the listings in 2009. The best Justin Bieber songs have made Beliebers of us all – and here we present our Top 25.
Listen to the best of Justin Bieber on Apple Music and Spotify.
26: As Long As You Love Me (featuring Big Sean)
The second official single from 2012's Believe, "As Long As You Love Me"'s dubstep groove was promoted in a range of TV appearances including the influential America's Got Talent. It deservedly made the Billboard Top 10, but stalled just outside the Top 20 in the influential UK market, despite being a firm fan favorite.
Justin Bieber - As Long As You Love Me ft. Big Sean
25: Company
The fourth and final single from Justin Bieber's fourth studio album, Purpose, "Company" was a seductive come-hither that got fans' pulses racing and dancefloors heaving in spring 2016. Two videos were produced, with the second creating a video diary of Bieber's recent working life, including sequences from the Purpose World Tour and a photo shoot. The song didn't chart as strongly as its predecessors but is one of the Purpose album's highlights.
24: One Time
Usher mentored the early stages of Justin Bieber's breakthrough and crops up in a cameo on "One Time"'s video. This mid-tempo shuffler was the first single Justin released and was taken from his debut EP, My World. The song's slow development into a moderate hit in the US reveals much of the work Justin did to build his support from the then relatively new social media platforms that would help transform him into a superstar.
23: Never Say Never (featuring Jaden Smith)
In an era of 80s reboots, The Karate Kid was yet another classic movie brand reimagined for a 21st-century audience and it was inevitable the movie's producers would seek out the planet's hottest pop property to contribute to the film's soundtrack. Featuring Jaden Smith, who also starred in the movie, the midtempo "Never Say Never" made the Billboard Top 10 in 2010.
22: All That Matters
2013 was a good time to be a Belieber. As part of the promotional campaign for Justin Bieber's second compilation, Journals, he decided to release a torrent of singles, with a new track issued each Monday for 10 consecutive weeks. Radio and streamers could barely keep up, but this sensual R&B ballad, as strong as any put out by the urban legends Justin so admires, still made the US and UK Top 30.
Justin Bieber - All That Matters
21: I'm The One (DJ Khaled, featuring Justin Bieber, Quavo, Chance The Rapper, and Lil Wayne)
Taken from DJ Khaled's Grateful album, "I'm The One" did the business for Khaled, becoming his first US chart-topper. Justin Bieber, of course, had got used to pole position by then, thanks to the run of staggeringly successful singles from Purpose. This urban swinger was the 12th biggest song of the year and achieved the same position in the annual survey in the UK too.
20: Heartbreaker
First off the blocks in the marathon run of singles issued for Journals, there was no mistaking the hormonal gear-change in evidence on Justin Bieber's "Heartbreaker." This was seriously sexy stuff for a young man growing up fast, even if the video's narrative played up Justin's romantic appeal (the sexier stuff was just around the corner). Detroit rapper Brandon Green (aka Maejor) co-wrote this R&B ballad, which signaled perhaps the first major acceleration in Justin's creative development.
19: Mistletoe
Every great artist needs to record a Christmas record, and Justin Bieber got in there early, with Under The Mistletoe reaching the market just in time for the festivities in 2011. "Mistletoe" was written by Justin, Nasri Atweh, and Adam Messinger and, inevitably, topped Billboard's annual Holiday 100, cataloguing the year's biggest seasonal hits. It was the only track from Under The Mistletoe to get a full single release (though his duet with the festive diva Mariah Carey, on a cover of her "All I Want For Christmas Is You (SuperFestive!)" received some promotion in a handful of markets).
18: Yummy
The first solo material since 2016's "Company" single, it was a sign of the times that TikTok became a critical promotional platform for the track, which peaked on its Billboard No. 2 debut in 2020. It's a looping pop groove with now-trademark R&B hooks that frame much of Justin Bieber's material. It was nominated for a raft of awards and serviced by a brace of interesting remixes, including a terrific country reboot with Florida Georgia Line.
17: Monster (with Shawn Mendes)
No doubt Justin Bieber and Shawn Mendes shared notes on the perils of being the target for teenage hysteria and this accomplished midtempo track draws on that experience. "It's about how societies can put celebrities up on a pedestal and watch them fall," Shawn told Billboard on its 2020 release as a single from his album fourth studio album Wonder. Rumors had been circulating about the collaboration for months and the pair performed the track at the American Music Awards just days after its release as a single.
Shawn Mendes, Justin Bieber - Monster
16: No Brainer (DJ Khaled, featuring Justin Bieber, Chance The Rapper, and Quavo)
Following the success of "I'm The One," Justin Bieber's next collaboration with DJ Khaled was a summer shuffler allegedly inspired by Khaled's vacation in Mexico. The LA-set video might have been a world away from the beach, but it still looked like a hell of a lot of fun to make. The track hit the top of the R&B charts and made Top 10 listings pretty much everywhere else.
15: 2U (David Guetta, featuring Justin Bieber)
David Guetta has made a career out of shaping sharp sounds for a string of collaborators, including Akon, Rihanna, and Sia. In 2017, it was Justin Bieber's turn and this club banger was picked as the lead cut for Guetta's seventh studio collection. The video treatment, featuring a parade of models lip-synching, helped showcase the track far wider than Justin's traditional fan base.
14: Boyfriend
For his third studio collection, Believe, Justin Bieber needed to demonstrate he could move things on with a dramatic new approach. "Boyfriend" was a swaggering step towards the musical maturity we all now recogniae; the sweet pop trappings remained, for sure, but this cut was wrapped around a grittier R&B groove, with the input of singer-songwriter Mike Posner obvious to hear. A huge hit on its 2012 release, "Boyfriend" became Justin's first chart-topper in his homeland.
13: Holy (featuring Chance The Rapper)
Justin Bieber's longevity was largely determined by his most routinely overlooked gift: that terrific voice. On gospel pop classic "Holy" the maturity in his voice and measured control of the track earned him critical acclaim alongside the customary commercial success. It crossed over across a number of genre markets and became one of the biggest hits of his career in 2020.
12: Friends (with BloodPop)
Über-producer Michael Tucker (aka BloodPop) isn't much older than Justin Bieber, and this project, released in 2017, really helped put him on the map as an artist in his own right. BloodPop's impressive CV already included writing credits for Madonna and Lady Gaga, but this dance track proved a particularly big hit in Europe (especially in the UK, where it peaked at No.2).
Justin Bieber, BloodPop® - Friends (Official Lyric Video)
11: Baby (featuring Ludacris)
For many, this is where the Justin Bieber story began. "Baby," featuring the support of actor-rapper Ludacris, who was on Justin's label at the time, became one of the most-viewed videos of the year in 2010, and a large international hit. Looking back, it's clear there was something special about the star, and this single represented the first major step forward for him in terms of promotional push and subsequent chart fortune.
Justin Bieber - Baby ft. Ludacris
10: Peaches (featuring Daniel Giveon)
If there's a lingering controversy still surrounding Justin Bieber, it's largely because he's a young man determined to live a life honestly and without apology. "Peaches" wears its laid-back counter-culture charm on its sleeve and was an early standout on Justice but waited its turn on a strong set, finally picked as the album's fifth single. It topped the Billboard chart, of course, and was named Best Pop (video) at the 2021 MTV Video Music Awards.
9: Stuck With U (with Ariana Grande)
The inevitable commercial success that came from pairing Justin Bieber with Ariana Grande surprised few, but this charming retro-pop ballad is a charming update of the sort of hit duet once delivered by 90s titans such as Mariah Carey and Boyz II Men. There was some fuss; this time centered on the scale of some staggering sales but no one should need to defend the pair's fanatical fan following, especially when the cut was issued to raise money for charity anyway. In the earliest stages of the global COVID-19 pandemic, it struck precisely the right note.
8: Let Me Love You (DJ Snake, featuring Justin Bieber)
France's DJ Snake shaped this track with Justin in 2016 and it was yet another big success. By now, the heady chart highs were in danger of becoming routine, but no one can accuse of the song of being hyped by adoring fans endlessly streaming the video: Justin didn't even appear in it. EDM producer Ali Tamposi had a big hand in "Let Me Love You"'s mix.
DJ Snake - Let Me Love You ft. Justin Bieber
7: Cold Water (Major Lazer, featuring Justin Bieber and MO)
Danish singer MO joined Justin Bieber on this team-up with EDM titans Major Lazer for the first serious reinvention of Justin as a dancefloor draw. Some confusion surrounded when – and even if – "Cold Water" would be issued, but Justin sensed it was going to be massive. He was right. It peaked at No.1 on the club listings and was a huge hit everywhere in 2016. A certain Ed Sheeran also had a part to play in its composition, and that wouldn't be the last collaboration between the superstars…
6: Stay (with the Kid Laroi)
Another US chart-topper (Justin Bieber's eighth), 'Stay" is a hook-heavy synth-pop collaboration with Australian rapper the Kid Laroi and brilliantly blends 80s riffs with an entirely contemporary production. It won big at the 2021 Aria Music Awards down under and, yet again, demonstrated Justin's exemplary taste in picking musical partners, with "Stay" securing multi-platinum sales to date. This is Justin demonstrating, yet again, how versatile an artist he had become by the start of the 2020s.
5: Where Are U Now? (with Jack Ü)
This Diplo and Skrillex masterpiece was built from a piano-led demo written by Justin Bieber, before he asked the EDM wizards to work their magic on the song. What emerged from radical studio surgery was a track that transformed Justin into a critical and commercial commodity, with "Where Are U Now?" making most of the year-end best-of rankings. It also set up Purpose as the defining album of Justin's career to date.
4: Love Yourself
This Ed Sheeran-penned ballad stripped everything back after a run of exceptional but production-heavy pop and dance cuts, transforming Justin Bieber into an artist that could last the course. Its simple melodic riff, with gorgeous, fragile vocals, was co-written with Benny Blanco, who also produced the cut. When "Love Yourself" replaced "Sorry" at the top of the British charts, Justin was the first artist to knock themselves off the UK top spot since Elvis Presley.
Justin Bieber - Love Yourself (PURPOSE : The Movement)
3: What Do You Mean?
Album launches don't come much better than this. "What Do You Mean?" is a pop and house classic that kicked off the Purpose campaign in spectacular style in the autumn of 2015. Everything had changed: the song's edgy, erotic video was matched by a credible dance groove and the sort of melody you just couldn't get out of your head. A massive No.1 and another critical success, it was a masterclass in how to make your mark.
Justin Bieber - What Do You Mean?
2: I Don't Care (with Ed Sheeran)
The two biggest male pop stars on the planet have a long history, and this smash duet was picked as the song to kick off Ed Sheeran's fourth album, No.6 Collaborations Project. The track was teased heavily ahead of the release in May 2019, then soared to the top of the international charts. This surely isn't the last time the two icons will work together…
1: Sorry
One of those songs that sounded like a classic the first time you heard it, "Sorry" was the second promotional cut from Purpose. A performance at the 2016 Brit Awards has gone down as one of Justin Bieber's greatest among a list of successes in a relatively short career. Can he do even better going forward? We have a sneaking suspicion he might…
Justin Bieber - Sorry (PURPOSE : The Movement)
Think we missed one of the best Justin Bieber songs? Let us know in the comments below.