UB40
The Grammy-nominated British reggae band are widely renowned for their genre-blending style as well as their many hit singles.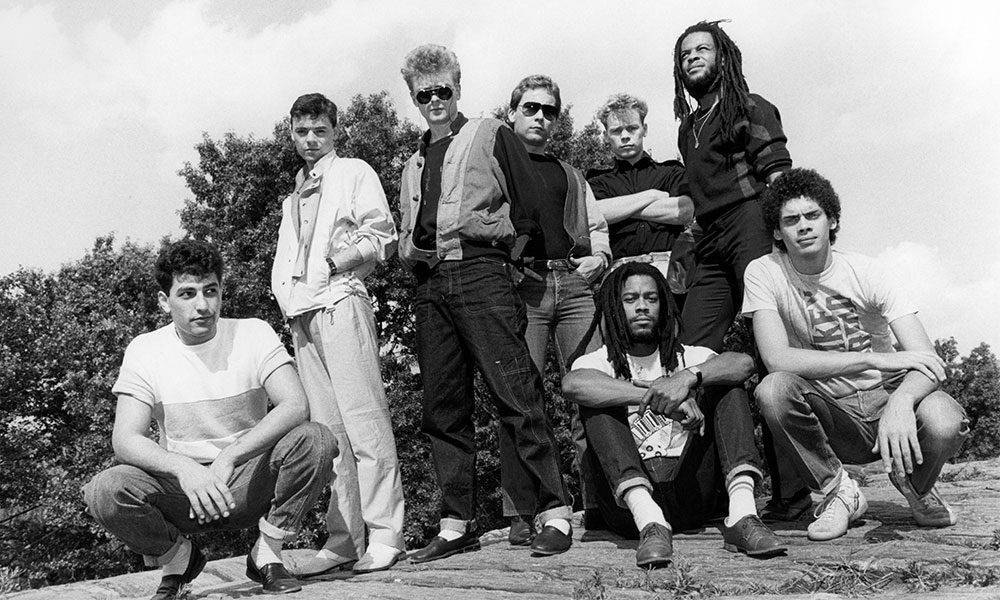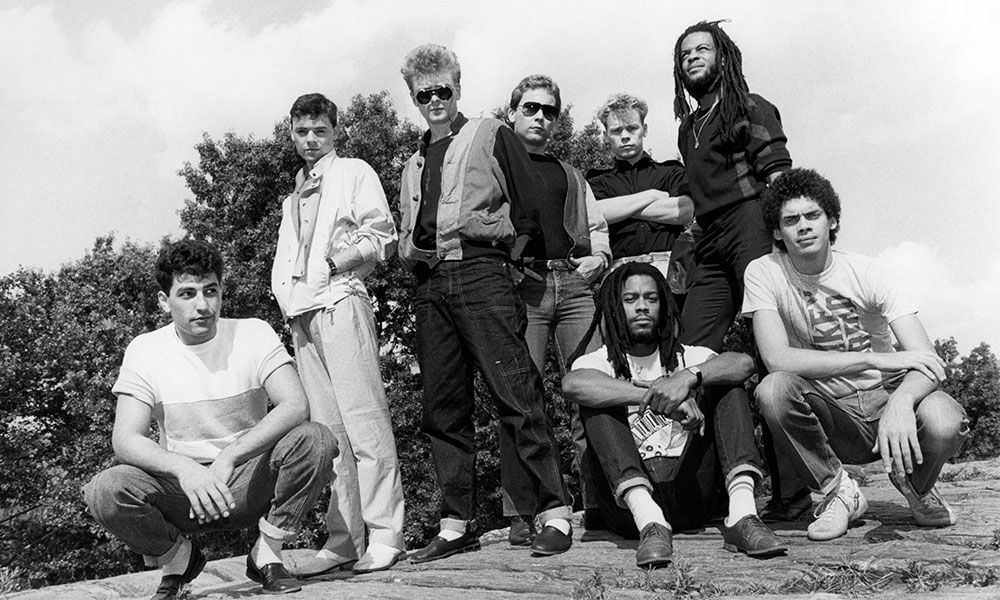 With worldwide record sales of 70 million-plus and a staggering 50 UK singles chart hits – including their stellar double A-sided entrée 'Food For Thought/King', it's virtually self-evident to say that UB40 are much loved. Perhaps more pertinently for the group, they are synonymous with British reggae and pop and have done more than any other act to popularise that particular sound. Having been around since 1978 to the present day, with a few key changes in personnel the boys from Birmingham captured the zeitgeist when they named themselves after the signing-on document for unemployment benefit, although it's safe to say they're in a position where they don't count their royalties – they weigh them!
Unusually they were also immediately successful and while not strictly part of the 2-Tone movement their mainstream popularity helped others in their wake just as the assistance of Chrissie Hynde's band The Pretenders, who gave them their first tour break, promoted the cause of the affable Brummies. Some of their recordings, like the Labour of Love album of cover songs, featuring their version of Neil Diamond's 'Red Red Wine', and '(I Can't Help) Falling In Love With You' are household fixtures while even their independently produced debut Signing Off, recorded in a bed-sit on basic equipment in the summer of 1980 has long since gone platinum.
Ali and Robin Campbell, sons of the noted Scottish folk musician Ian Campbell were always likely to pursue an artistic path. The two lads formed UB40 with a variety of seasoned players and novices. Amongst shared passion, the Campbell's, Astro, Brian Travers, James Brown, Earl Falconer, Norman Hassan and Mickey Vertue were a love for Jamaican bluebeat, ska, soul and classic, even easy-listening pop. There was nothing snobbish about them but they were determined and serious about embarking on a career as a band, rehearsing for months in an old school manner before playing their first gigs around Kings Heath and then making their first album, Signing Off.
The follow-up, Present Arms, and third album UB44 provided the band with the basis for a stunning live set, mixing militant protest material with heavily reverbed beats like 'I Won't Close My Eyes' and 'Don't Do The Crime'.
By 1983 UB40 were ready for a switch in direction and did just that on Labour of Love where they paid homage to their reggae roots on their first covers album (three more would emerge), tackling tracks culled from The Slickers ('Johnny Too Bad'), Eric Donaldson ('Cherry Oh Baby') and their signature song 'Red Red Wine', though they patterned their version after the JA interpretation by Tony Tribe, rather than Neil Diamond's original.
Rat In The Kitchen features Herb Alpert playing Tijuana trumpet on the title track and also finds space for respected British vocal guests Jaki Graham and Ruby Turner. A thoroughly mature piece of work this, as is the self-titled UB40 disc from 1988. Here you'll find the marvellous 'Breakfast In Bed', another Ali and Chrissie duet that nods affectionately towards earlier reggae versions of the Muscle Shoals tune by Lorna Bennett and Sheila Hylton. The intriguing Geffery Morgan was all self-penned and features the smash 'If It Happens Again', still one of Ali Campbell's most charged numbers, albeit cloaked as a love song.
Baggariddim (1985) showcased a different facet of the band as they invited guest artists to sing or 'toast' to reworked favourites. Amongst the participants are Pato Banton, Dillinger, Sister V and Ali's significant other back then Chrissie Hynde who memorably duets with the old man on 'I Got You, Babe'. That single reached number one, as did its B-side 'Don't Break My Heart' once Campbell had added vocals.
The second Labour of Love ll found UB40 fully established in America. The consummate retreads were all in place again, notably in a sparkling version of 'Here I Am (Come and Take Me)', by Al Green originally, though modelled hereafter Irving 'Al' Brown. Touches of calypso lend further colour to the lilting 'Kingston Town' while 'Homely Girl' is a reggae-soul hybrid that's impossible to resists.
By the mid-1990s, UB40 could do virtually whatever they pleased, such was their status. They could sing about Guns in the Ghetto and give the lyric first-hand urban relevance but they could just as easily open up their virtual jukebox and revive Elvis Presley or The Paragons, band hero Ken Boothe and radical reggae rebels like Bob Marley and Peter Tosh.
Following a hiatus Cover Up and Homegrown saw UB40 in a more mellow mood, and few do that better, but Who You Fighting For? is a no-holds-barred social document up there with the early releases.
TwentyFourSeven marks the final album featuring Ali Campbell and Mickey Virtue but wouldn't you know it, there was another bro' waiting in the wings – one Duncan Campbell who remains upfront for the UBees to this day.
More recent albums are TwentyFourSeven, the soul and reggae set Labour Of Love IV and the country covers of Getting Over The Storm, the latter being the last to feature trumpet player and vocalist Astro. There are also a slew of comps to consider: Love Songs and Red Red Wine: The Essential UB40 are recommended.
UB40's legacy, massive sales aside, has been to hasten the breakdown of musical and cultural barriers. British reggae doesn't always get the best press or the recognition it deserves but UB40 have highlighted the fact that it has long been a vital and thriving part of our musical culture. No doubt the band are delighted to have been nominated four times for the Grammy Award (Reggae category) but chances are they're even more chuffed at the fact they headlined the Reggae Sunsplash in Jamaica, an ultimate achievement that sits nicely next to their work as musical ambassadors, spreading the word to Russian and South American audiences, amongst others.
You could say they are a band with benefits.
Format:
UK English