'Red, Red Wine': Neil Diamond's Early Vintage Of A UB40 Smash
Diamond's original was covered by reggae artist Tony Tribe, whose version inspired UB40's massive chart-topping rendition of 1983.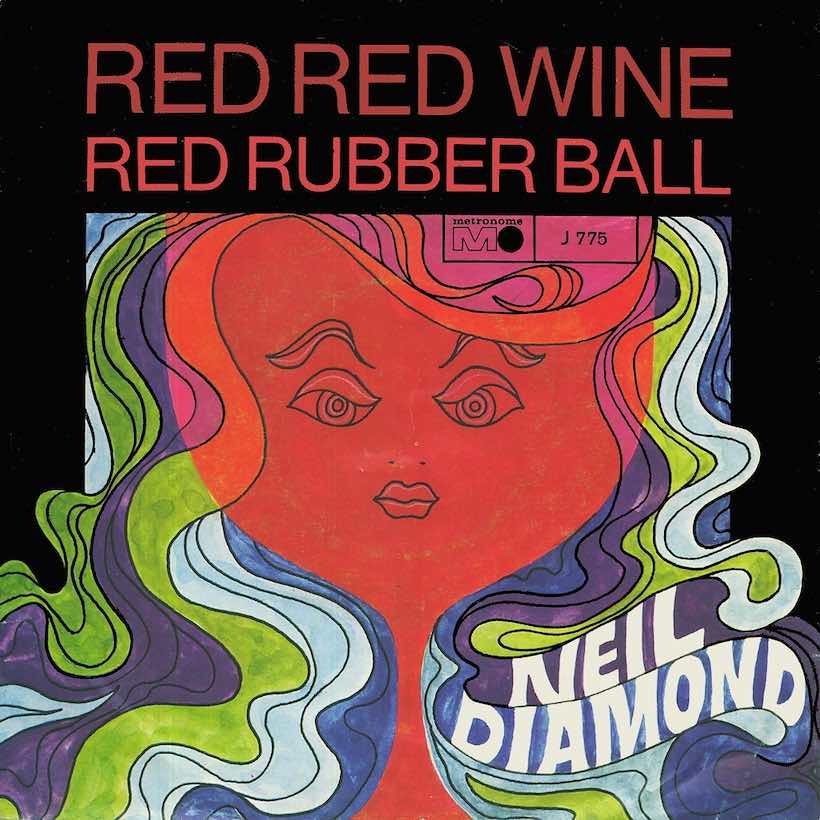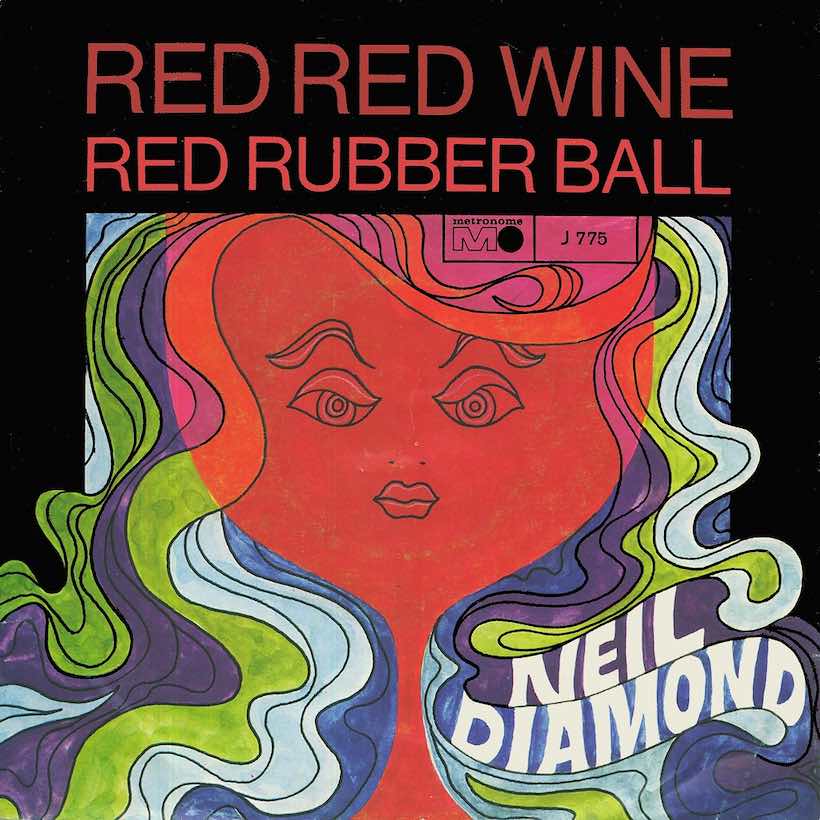 In 1966, the songs of Neil Diamond began to attract covers far and wide. Everybody from Jay and the Americans ("Sunday and Me") to Cliff Richard ("Just Another Guy") heard the young New Yorker's prowess. The same year, newly signed to Bang Records, distributed by Atlantic, he had his own first hits, including the US top tenner "Cherry, Cherry."
More success ensued, both as a writer (notably of the Monkees' multi-million-selling "I'm A Believer" and their subsequent "A Little Bit Me, A Little Bit You") and an artist ("Girl, You'll Be A Woman Soon," "Kentucky Woman," and others). Diamond wasn't yet known in his own name in the UK. But his music was, courtesy also of such stars as Lulu, who floated his "The Boat That I Row" into the Top 10, and Richard, who released "I'll Come Runnin'" as a single.
Going off Bang
But by now, the bloom was off the rose in his relationship with Bang, and he left the label. He soon signed a new deal with MCA's Uni label, leading to the spectacular results we all know. Bang continued to put out Diamond's material, including his first non-original single, a version of Gary US Bonds' "New Orleans." That peaked at No.51 before the release of a song that would become an absolute worldwide anthem – not of the 1960s, but the 1980s.
"Red, Red Wine" had been included on the singer-songwriter's second album Just For You, released in the summer of 1967. Now appearing as a 45, it was reviewed by Billboard as a "compelling, original folk-flavoured ballad." It entered the magazine's Hot 100 on April 13, 1968 at a fairly promising No.73. But a second-week climb to No.62 was deceptive. It remained there the following week and was never seen on the chart again.
Plenty more wine
But almost immediately, artists around the world recognised the song's potential. British soul stalwarts Jimmy James and the Vagabonds cut the first cover on Pye, as a July 1968 single which reached No.36 in the British charts. Dutch artist Peter Tetteroo had a hit with it in Holland in 1969; the same year, Jamaican singer Tony Tribe's single reached No.46 in the UK. In the 1970s, renditions included those by country artist Roy Drusky (1971) and former Checkmates leader and British favourite Emile Ford (1979).
Then in 1983, "Red, Red Wine" landed in the in-tray of British pop-reggae giants UB40, and it was never the same again. Their light reggae version, inspired by Tribe's, became part of their covers project Labour Of Love and powered to the top of the UK charts. It only reached No.34 in the States, but years later, after the band performed it at the Nelson Mandela 70th Birthday Concert at Wembley Stadium, renewed US airplay (notably by Guy Zapoleon on KZZP-FM in Phoenix, Arizona) prompted Virgin's reissue and, in October 1988, it hit No.1.
Listen to the best of Neil Diamond on Apple Music and Spotify.
UB40 were honest enough to admit that, when they recorded "Red, Red Wine," they didn't associate it with Diamond at all. Lead singer Ali Campbell told the Financial Times: "The funny thing about the song is we only knew it as a reggae song. We had no idea that Neil Diamond wrote it." Added bandmate "Astro" Wilson: "Even when we saw the writing credit which said N. Diamond, we thought it was a Jamaican artist called Negus Diamond or something."
Buy or stream the original "Red, Red Wine" on Neil Diamond 50.